Jimmer Fredette and the Rookies Who Will Struggle This Year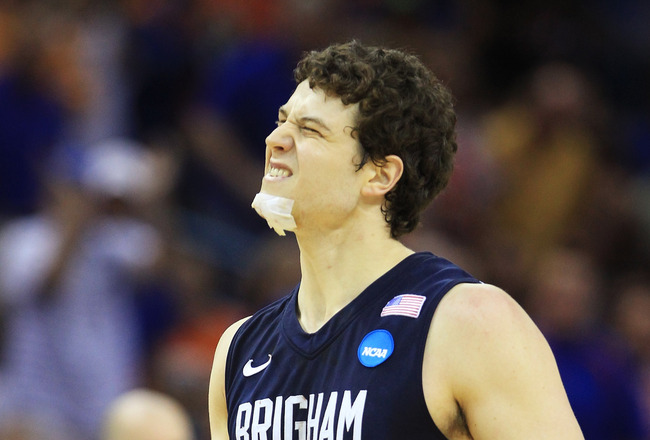 Streeter Lecka/Getty Images
Compared to past NBA draft classes, this year's conjured images of the 2005 edition: weak.
There were not any big name stars, no major trades happened, and thanks to the NBA lockout, there is no telling just when we'll actually get to see the rookies in action.
While there could be some surprises in this draft class, there could also be some players who struggle their rookie season.
Some players won't adapt well to the NBA game while others will still be learning and developing.
Here's a look at some of the rookies who may struggle this season.
Bismack Biyombo
Mike Stobe/Getty Images
Biyombo brings a strong defensive presence to the Charlotte Bobcats.
While Biyombo is known for his shot blocking, he impressed scouts with his lateral quickness on defense, essential for a big man in the League.
Where he needs work on the most are his offensive skills and control.
Biyombo may also struggle in the post when he goes up against stronger and more experienced big men.
Tristan Thompson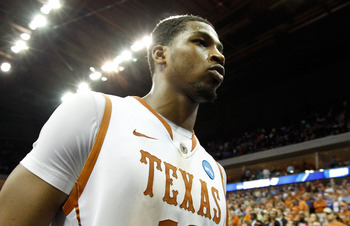 Tom Pennington/Getty Images
Thompson has the potential to become a solid player in the league. He has the size and athleticism to be a game-changer, but he's still far too raw to be counted upon for consistent production his rookie season.
It will take some time for him to develop.
While Thompson was good at the defensive end and grabbing offensive boards, he lacked the offensive skills to really be a stand-out star.
Because Thompson is still developing his offensive game, don't be surprised if he struggles this year.
Jimmer Fredette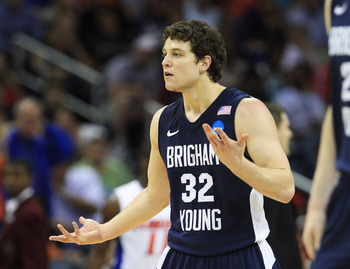 Streeter Lecka/Getty Images
One of the most polarizing players in this year's draft, Fredette can shoot from anywhere on the court.
But we've seen that before. Adam Morrison was the toast of college basketball in 2005-06, when he hit jumpers from all over the court with Gonzaga. Unfortunately, it hasn't quite translated into pro production for the former Bulldog.
Fredette plays a different position than Morrison, however, and was college basketball's leading scorer.
Despite playing in a mid major conference, he became a star, and was one of the cultural phenomenons of the year.
The problem is he hasn't shown much on defense and has not been tested against NBA defenders.
Fredette has the scoring ability to be great. But he could also turn out to just another 3-point role player in the mold of Eddie House.
Keep Reading