Chicago Bulls: 5 Greatest Rookie Season Performances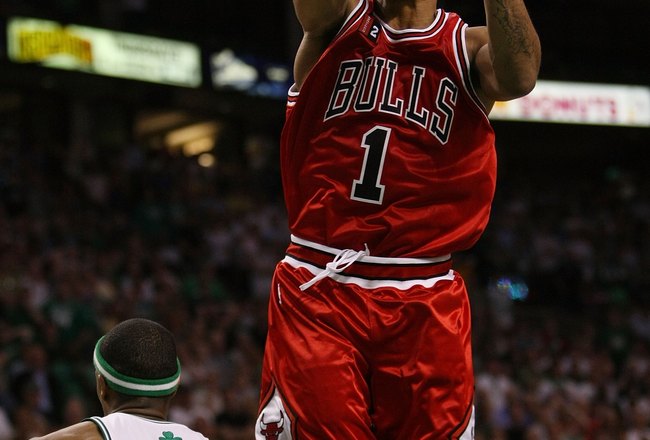 Elsa/Getty Images
The Chicago Bulls have produced some magic through the years. Some of that magic has been created by the hands of Bulls' rookies.
The Bulls aren't a team that has made its success predominantly by drafting players. A few of the greatest Bulls, such as Michael Jordan and Derrick Rose, were drafted by the Bulls. Some, such as Scottie Pippen, came through draft trades. Others arrived by different means.
Bulls rookies have had fair success. Three Bulls have earned Rookie of the Year honors. Seven have made the All-Rookie Team. One—whose name many might be able to guess before seeing the slide—was among leading vote recipients for Most Valuable Player.
Following is a list of the five greatest season performances by Bulls rookies.
5. Dave Greenwood 1978-79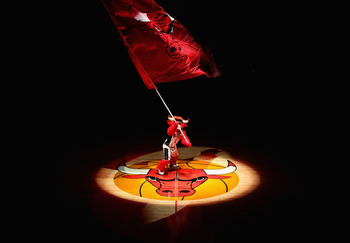 Jonathan Daniel/Getty Images
16.3 PPG 9.4 RPG 1.6 BPG 47.4% FG 81% FT
Greenwood had a very bright start to his career. He was 10th in the NBA in total rebounds (550). His solid scoring, strong rebounding and nice touch from the line earned him a spot on the All-Rookie team. He also holds the fourth-highest scoring average and third-highest rebounding average for Bulls rookies.
Greenwood would have only one more season averaging 15 points per game in his career.
A few years later, the Bulls would trade Greenwood to the San Antonio Spurs for George Gervin, who was at the zenith of his career at the time.
4. Ben Gordon 2004-05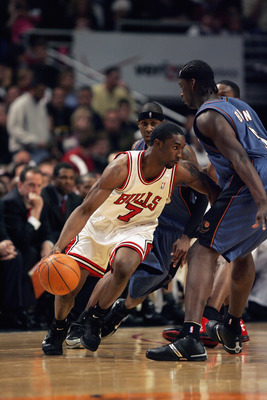 Jonathan Daniel/Getty Images
15.1 PPG 2.6 RPG 2.0 APG 41.1% FG 40.5% 3FG
Ben Gordon showed in his rookie season with the Bulls that he had potential to become a strong scorer. Gordon was third on the team in scoring. He scored 22.2 points per 36 minutes.
Gordon was a valuable asset off the bench. He earned the Sixth Man of the Year Award. That award befit him a spot on the All-Rookie Team. Gordon helped the Bulls reach the playoffs for the first time since the Jordan era.
3. Derrick Rose 2008-09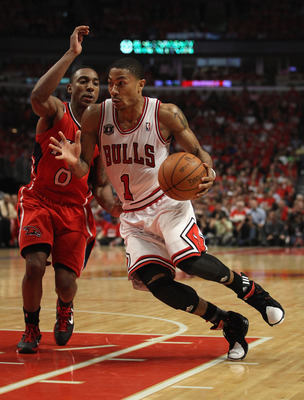 Jonathan Daniel/Getty Images
16.8 PPG 6.3 APG 3.9 RPG 47.5% FG 78.8% FT
Rose showed in his rookie season flashes of greatness. He displayed ability to distribute the ball effectively while shooting at a good clip.
Rose earned the Rookie of the Year award. He played a major role in the Bulls' big first-round showing against the Boston Celtics, in which the Bulls pushed the Celtics to seven games.
Rose also holds the third-highest scoring average among Bulls rookies.
2. Elton Brand 1999-2000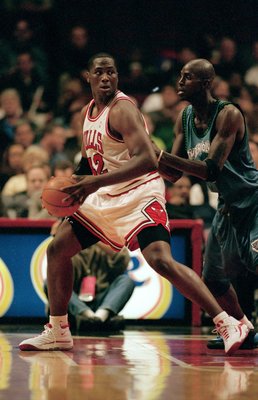 Jonathan Daniel/Getty Images
20.1 PG 10.0 RPG 1.6 BPG 48.2% FG
Elton Brand was one of the few bright spots for the Bulls in their fallow years of the post-Jordan era. Brand, who was the franchise's first No. 1 overall pick in the draft, won the Rookie of the Year Award. He was very strong in the low post.
Brand and Artis Gilmore are the only two players to average 20 points and 10 rebounds in a season for the team. For a rookie to perform that feat is spectacular.
Brand was brilliant for the Bulls. Jordan was the only other rookie to average more than 20 points per game for the Bulls. One could have only hoped that he would have stayed around for the long term.
However, Bulls general manager Jerry Krause was more interested in personal benefit in those years than winning. Ergo, he dealt Brand to the Clippers after his second year.
1. Michael Jordan 1984-85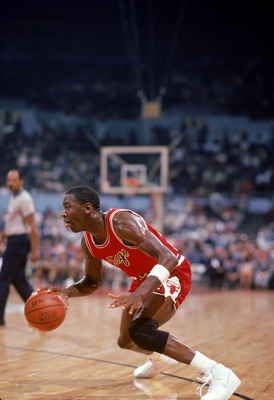 Rick Stewart/Getty Images
28.2 PPG 6.5 RPG 5.9 APG 2.4 SPG 51.5% FG 84.5% FT
Jordan was a star from the very beginning. He was second in the league in points per game, yet he led the league in total points (2,313). He was second in the league with 14 win shares.
Jordan played 38.3 minutes per game, just like any other pro guard. Earning a spot on the All-Star team in his rookie year, he did what few rookies did. Besides being named Rookie of the Year, Jordan was third in MVP voting that year.
The legend of Michael Jordan as the paramount star of the Bulls franchise had just begun.
Honorable Mentions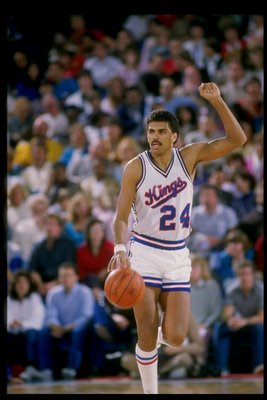 Rick Stewart/Getty Images
This list would not be complete without noting a few other notable rookie performances.
Reggie Theus 1978-79: 16.3 PPG 5.2 APG 1.1 SPG 48% FG 76.1% FT
Tom Boerwinkle 1968-69: 9.8 PPG 11.1 RPG 2.2 APG
Quinten Dailey 1982-83: 15.1 PPG 3.4 RPG 3.4 APG 46.6% FG
Keep Reading

Chicago Bulls: Like this team?