Minnesota Timberwolves' Kevin Love Talks About His All-Time Favorite NBA Players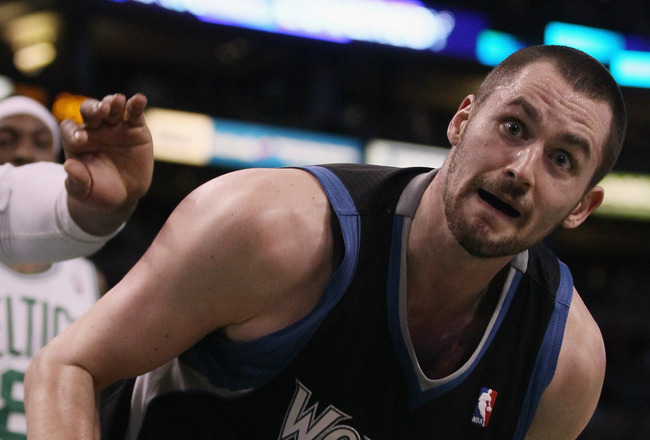 Elsa/Getty Images
I recently had the opportunity to talk to Minnesota Timberwolves star Kevin Love. Love took part in the Manhattan Beach Open on Thursday afternoon, which is part of the Jose Cuervo Beach Volleyball Series.
While I had the opportunity to talk to Love about his participation in the volleyball tournament, I was also able to talk to him about one of the things near and dear to both of our hearts. Basketball.
Love shared with me some of his all-time favorite players to watch while growing up.
Shawn Kemp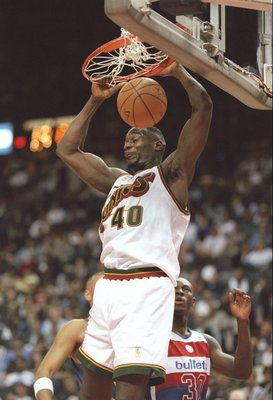 Doug Pensinger/Getty Images
Many people forget what an athletic force Shawn Kemp was earlier in his career with the Seattle SuperSonics.
Kemp made six consecutive All-Star teams and three straight All-NBA Second Teams in the 1990s, in addition to being one of the nastiest dunkers of his day.
Kemp often gets lost in the shuffle with the other great players from the 1990s. It was nice to hear Kevin Love mention him as one of his favorite players.
Karl Malone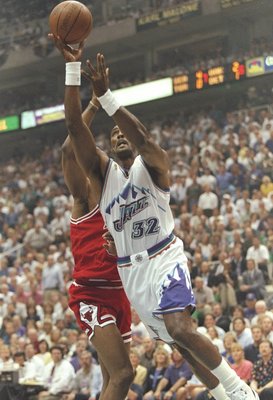 Todd Warshaw/Getty Images
There was no more consistent force in the 1990s than Karl Malone and John Stockton running their patented pick-and-roll with the Utah Jazz. Malone retired as the second leading scorer in NBA history.
While Love's offensive game isn't as good as Malone's was, he shows similar toughness and rebounding ability in the paint.
Charles Barkley
Tim DeFrisco/Getty Images
Not only was Charles Barkley one of the game's most talented, larger than life personalities, but he was one of the league's best rebounders during his 16 year career.
Quality rebounding is not unfamiliar to Love.
Love led the league in rebounding last season (15.2 per game), which included a 31 rebound effort against the New York Knicks in November of 2010.
Shaquille O'Neal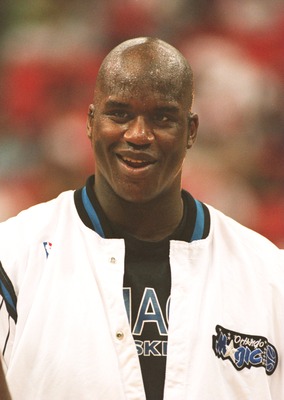 Getty Images/Getty Images
When Michael Jordan retired from basketball to try his luck on the baseball diamond, Shaquille O'Neal became the face of the NBA.
If someone had just started watching basketball when Jordan was on his hiatus, which could have been the case with Love, they didn't have MJ to swoon over.
Combine this with O'Neal' dominating play, and his penchant for breaking backboards, and it's easy to see why Love named Shaq as one his favorite players to watch.
Michael Jordan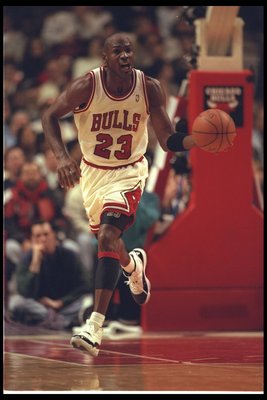 Jonathan Daniel/Getty Images
Kevin Love said one of his favorite players to watch growing up was Michael Jordan. Anyone who was lucky enough to watch Jordan throughout his career can certainly be considered lucky.
Watching MJ on the basketball court was akin to watching Picasso paint a masterpiece.
Keep Reading

Minnesota Timberwolves: Like this team?