NBA Draft 2012: Who Gets the Early Nod for No. 1 Overall?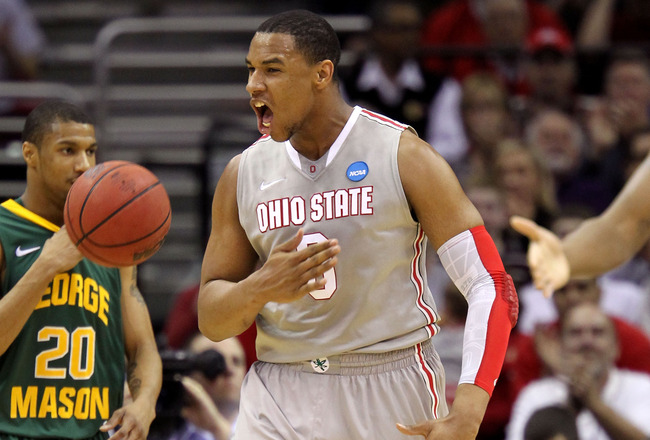 Andy Lyons/Getty Images
At this point, just about everything discussed for the 2012 NBA Draft is speculation and best case scenario planning for if every top prospect declares. This upcoming years draft is projected to be loaded from top to bottom in the first round, assuming no one pulls out leading up to it next May. It's compiled of a fair share of talent at every position, ranging from some tenured NCAA players to unpolished incoming freshman with incredible upside. This class has everything you could ask for in a Draft and is expected to make up for the 'weakness' of the 2011 Draft Class.
The top projected players expected to contend for the top spot are Harrison Barnes, Anthony Davis, Jared Sullinger and Michael Gilchrist. There's no consensus for who should be number one at this point, as many are split on who they think gets the honorary pre-season accolade. Having seen all four of these prospects play at the prep level already in the 2010 and 2011 Nike Hoop Summit against reputable competition, I think that I have a pretty good frame of reference for who at least should be favored for the distinction. Regardless, I'm going to try and make a fair case for why they should and should not be worthy of the distinction, and then present my personal verdict. If you want even greater detail on the prospects, feel free to click on their names or check out our library of 2012 prospects.
That said, SwishScout.com presents "Who Gets the Early Nod For #1 Overall for the 2012 NBA Draft?"
Keep Reading