NBA All-Stars: 7 Players Destined for the Nod to the Big Game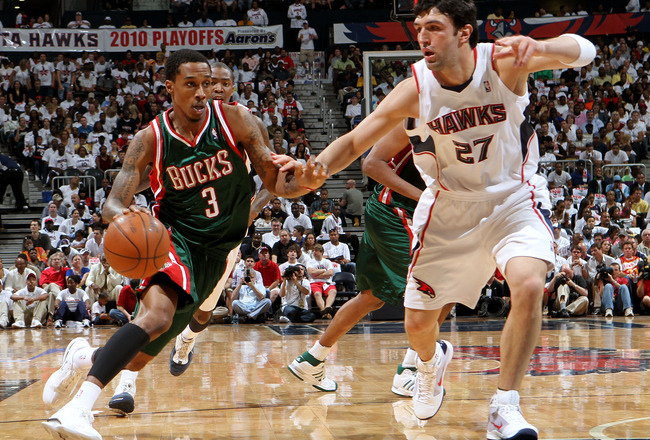 Brandon Jennings
Mike Zarrilli/Getty Images
Brandon Jennings, the star guard for the Milwaukee Bucks, has just came out saying that it is time for him to make the big jump to become an All-Star caliber player. He is one of several players destined for this accolade. Being an All-Star is one of the top achievements a NBA player can earn.
To become an All-Star, a player has to possess numerous qualities, but the two most important are talent and leadership. In the ensuing slides I will examine seven players that I believe will make the jump to stardom.
7. Andre Iguodala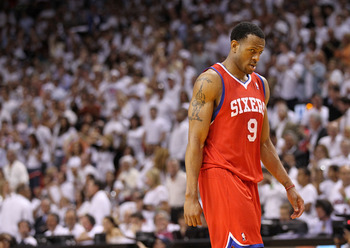 Andre Iguodala
Mike Ehrmann/Getty Images
I truly believe this could be Andre Iguodala's last chance at an All-Star game. How many players do you see make their first All-Star game on the backside of their career? Plus, he is not a huge star due to his inability to score in bunches. However, he does do all the little things right. He can defend, rebound, pass and put up decent scoring numbers. He is the perfect example of a point-forward.
Iggy has appeared in recent trade rumors and I think a change of scenery would definetly help his chances to appear at the All-Star game. Going to a big market team would be ideal, as it would expose him more to the spotlight.
6. Aaron Brooks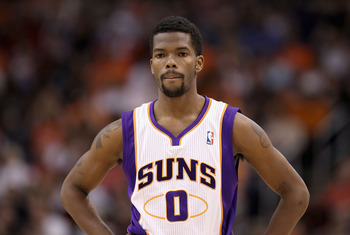 Aaron Brooks
Christian Petersen/Getty Images
Remember when everyone was hopping on this young guard's bandwagon just one year ago after receiving the Most Improved Player Award? Man, how things have changed. It all started when the Rockets did not grant him a contract extension. After that fiasco he was traded to the Phoenix Suns where he was demoted to the bench due to the presence of Steve Nash.
Well, I believe that he is going to return to his former self for a couple of reasons. First there is a high chance that Nash is dealt to a contender due to Phoenix probably wanting to start a youth movement. Second, Phoenix is known for being a "run-and-gun" team, and Aaron Brooks excels in transition. Lastly, Phoenix may try to pursue a post-man presence via free agency, which would help alleviate the pressure that teams would place on him.
However, there are many young "up-and-coming" point guards in the West, and this may be a hard year for an unknown to make the squad.
5. Monta Ellis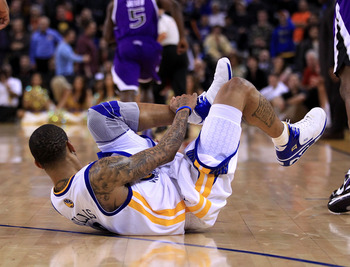 Monta Ellis
Ezra Shaw/Getty Images
I just want to compare the stats of this year All-Star Manu Ginobili and All-Star snubbed Monta Ellis.
Monta Ellis
PPG: 24.1
RPG: 3.5
APG: 5.6
Manu Ginobili
PPG: 20.6
RPG: 4.0
APG: 4.2
While examining these two players, it is clearly evident that Ellis was much more dominant than the older Ginobili. However, Manu got the nod to attend the game. I thought that this was a mistake, as Ellis was dominating opposing shooting guards on a nightly basis. However, I do believe Ginobili should have been on the squad, I just think Ellis deserved the nod over him.
4. Brandon Jennings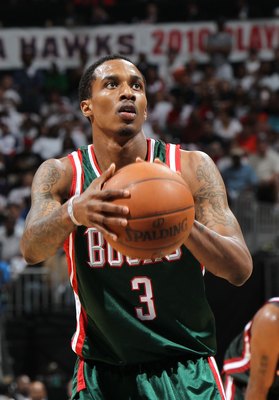 Brandon Jennings
Mike Zarrilli/Getty Images
Brandon Jennings just recently went to the media saying that he believed it is time for him to improve to be an All-Star caliber player. I agree with him, as I think it is time for him and he is ready to make the leap. There are many reasons for my prediction. First, there have been many reports that he is improving his game rapidly during the lockout. Second, the Milwaukee Bucks have formed a young and talented team around him including Larry Sanders, Andrew Bogut and Stephen Jackson that would help his assist total. Lastly I see a Milwaukee team that could make a run for a top spot in the conference which would increase his exposure to the media.
3. Tyreke Evans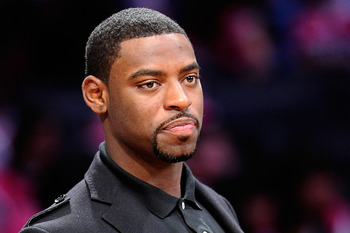 Tyreke Evans
Kevork Djansezian/Getty Images
Nagging foot and ankle injuries have kept this former Rookie of the Year from taking his game to the next level. There are a number of reasons that I see him turning into an All-Star next season. First, he possesses incredible athleticism and skill. Second, he can return to his natural position of shooting guard thanks to the presence of Jimmer Fredette. Lastly, he has said that his foot and ankle issues have become almost non-existent.
2. Lamarcus Aldridge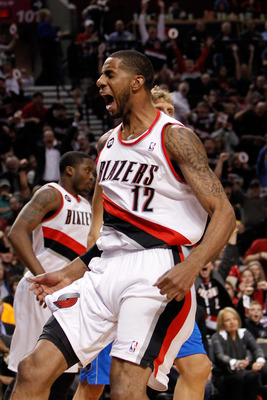 Lamarcus Aldridge
Jonathan Ferrey/Getty Images
Tim Duncan receiving the nod over Aldridge could have been the worst All-Star selection of all-time. Not only did Aldridge possess superior stat, but he single-handedly kept the injury-riddled Blazers alive in the playoff race. Many try to argue that Duncan is the best power forward of all-time and led the Spurs to the first seed in the Western Conference Playoffs, but averaging 13.4 points per game and below 10 rebounds per game is unacceptable for the All-Star squad.
I believe that Aldridge will get the nod next year due to his unbelievable skill set and leadership.
1. John Wall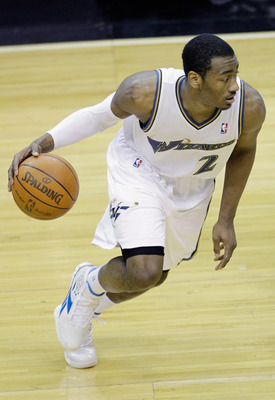 John Wall
Rob Carr/Getty Images
Is it even a question that John Wall will make an All-Star team in his career? Its more a matter of when than if, and I believe that his sophomore campaign will earn him his first All-Star appearance. It almost seems that he has become a forgotten man in the NBA world thanks to Blake Griffin's unbelievable rookie campaign, the Big Three in Miami, and the fiasco of the NBA lockout. However, I predict he will make headlines once again, as he puts up ridiculous numbers while limiting those pesky turnovers. His ridiculous athleticism combined with his wide array of offensive moves will prove too amazing to leave him off the squad.
After all, how many players have a dance move named after them?
Keep Reading

Milwaukee Bucks: Like this team?