Los Angeles Clippers: When Will the Donald Sterling Era End?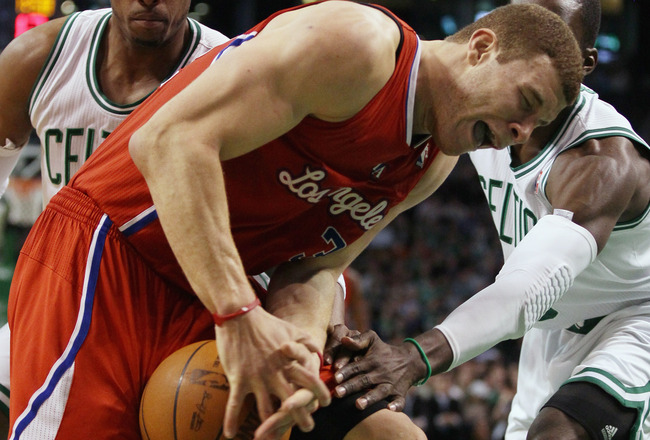 Donald Sterling frustrates the Clippers more than any opponent ever could
Elsa/Getty Images
Since owner Donald Sterling moved the franchise to Los Angeles 27 years ago, the Clippers have boasted the worst winning percentage (.348) in the four major professional sports. They have won exactly one playoff series and have lost 50 or more games in a season an astoundingly-atrocious 19 times.
Two years ago, ESPN the Magazine named them the worst franchise in major pro sports. Failed No. 1 draft picks, injured stars and free agents bolting for greener pastures have plagued the franchise. All this bad karma stems from a single source.
Donald Sterling.
The Clippers owner has done little to help the team on the court. He spends as little money as he possibly can, preferring to make a small, yet stable profit rather than risk further investment to build a title contender. He refuses to negotiate with free agents (particularly African-American ones), letting talented draft picks like Danny Manning and Lamar Odom walk away from the team. He doesn't even bother to pay his employees after he fires them.
In the locker room, Sterling finds ways to shame and humiliate his players in ways people would think unimaginable of an owner. Last season, Sterling was heard heckling starting point guard Baron Davis (his highest paid player) about his poor play and poorer conditioning. Players also allege that Sterling has brought women into the locker room after games to "look at those beautiful black bodies" as if they were animals on display at a zoo.
Sterling's vile behavior has also been repeatedly demonstrated off the court, where he has been sued numerous times for sexual harassment of employees and racial discrimination of housing tenants. An excellent piece by Peter Keating for ESPN the Magazine on Sterling's transgressions can be found here.
The current version of the Los Angeles Clippers features the most exciting player in the league and reigning NBA Rookie of the Year in Blake Griffin, along with a host of other young talent (Eric Gordon, DeAndre Jordan, Al-Farouq Aminu to name a few). They have a roster that screams playoff potential and Griffin alone has turned them into a must-watch team on a nightly basis.
In December of 2009, I recall looking at tickets for good seats to a weeknight Clippers-Wizards game on StubHub. The asking price was a mere $11.99. Fifteen months later, I bought similar seats to a weeknight Clippers-Wizards game for $28.00 (great decision by the way, a 2-OT thriller that included Blake's first career triple-double).
Yes, the Clippers have become a hot ticket in L.A. This exhilarating young squad has sucked the fans back in and, believe me, from the games I attended last season, Staples Center is rocking just as loudly for the Clippers as it is for the Lakers. But we've seen promising Clippers teams disintegrate in the past. The thing holding them back?
Once again, Donald Sterling.
Bad karma can be a cruel companion and Sterling has it in spades, with no sign of changing his ways. Will the Sterling era ever end? The NBA should want it to. The Clippers should be a much more profitable organization in the league's second largest market. With Los Angeles being the only city to host a pair of NBA franchises, Clippers-Lakers should be one of the league's biggest rivalries. Behavior as sordid as Sterling's should deem him unfit to remain in the elite club of NBA owners.
More disturbing stories come out about the man each year, yet the league shrugs off the embarrassment and stands idly by. The NBA's policy regarding team ownership seems to be once you buy a team, you can do as you please. David Stern claims that his hands are tied in the matter, as the office of the Commissioner exists to serve at the owners' whim. The other owners don't much care. After all, Sterling usually gifts them a couple of wins every year.
If the NBA cannot force him out of ownership, then Sterling must do it willingly. He's a man looking for a profit but, unfortunately, it appears no sum of money is large enough to pry the Clippers from his grasp. Reports say a bold move was made by entertainment mogul David Geffen last year to buy a controlling stake in the franchise, but Sterling did not budge.
It appears the only thing that can free the Clippers from their miserable fate is Sterling's death (though if I were David Stern, I'd throw in a clause in the new CBA that says Sterling must sell the team if the Clippers make the playoffs and/or one more negative story about him breaks).
Until then, all Clippers fans can do is hope that Blake Griffin continues to throw down his monstrous slams for their enjoyment in Clipperland long term.
This article is
What is the duplicate article?
Why is this article offensive?
Where is this article plagiarized from?
Why is this article poorly edited?

Los Angeles Clippers: Like this team?