Greg Oden: 3 Big 'Ifs' for the Blazers Big Man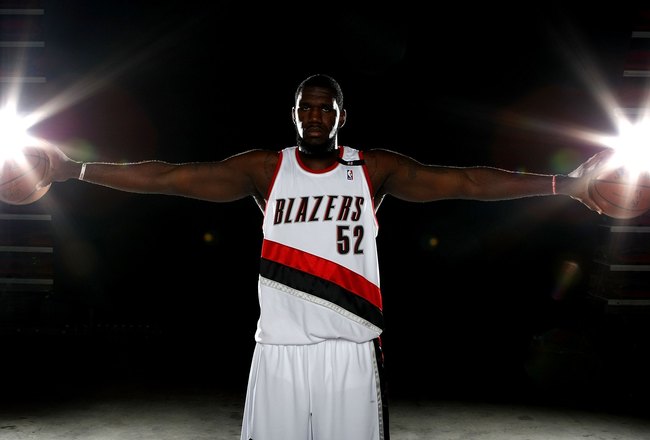 Jonathan Ferrey/Getty Images
Remember in school when you were dared to defy the odds and do something that you knew was probably not the smartest action, but risked it all anyway in hopes that you could accomplish your task and be applauded by all you peers, gaining respect and self confidence?
It's one of those situations where you throw all your chips in—if you fail, you may end up the laughing stock of your community; but if you succeed, you wind up being a local legend, a hero of sorts.
This offseason, the Portland Trail Blazers were dared by the rest of the league to go out on a very thin limb and offer the big man, Greg Oden, an $8.8 million contract. And you know what? The Blazers stepped up and took them on.
The Trail Blazers threw their chips in and stared into the eyes of their competition across the table. Some said it was foolishness, others said it was smart basketball; either way, only time will tell who comes out with the last laugh.
If Greg Oden Signs with Portland...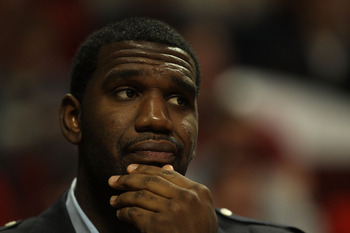 Jonathan Daniel/Getty Images
...then there will be a lot of nervous Blazers fans waiting and watching to see if the big guy can live up to an $8.8-plus million contract. By far, Greg is the largest question mark on the roster—he could either become one of the biggest and potentially most expensive busts Portland has ever had, or he could become the hero who rises from the ashes and delivers a knock-out punch to the likes of other competing western conference clubs, leading Portland deep into the playoffs.
Which will it be? All I know is, one thing is for sure—this wild card has yet to be played, but when it is, all eyes will be on No. 52.
If Greg Oden Plays Next Season...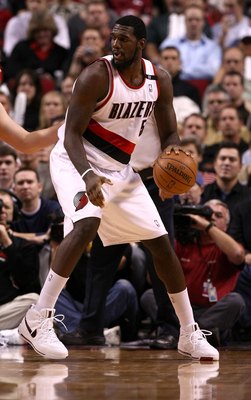 Jonathan Ferrey/Getty Images
...then the Blazers will be a much, much better team with him on the floor. Since the years of Bill Walton, Portland has lacked a dominate center; someone who can control the middle and wreak havoc on both ends of the floor.
Even if Oden's knees slow him down and disallow him from fully realizing his potential, just the fact that he is on the court producing would be a major piece to Portland's puzzle.
If Greg Oden Plays Well Next Season...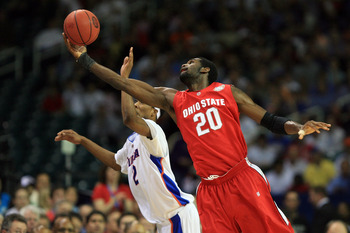 Streeter Lecka/Getty Images
…then the Blazers could be on the fast track to the NBA Finals. A 20/10 player (20 points/10 rebounds per game) would be huge for a Portland team that needs one more anchor. LaMarcus is a blooming All-Star and Brandon Roy is a potential sixth-man—plus the supporting staff of Gerald Wallace, Wesley Matthews, Nic Batum and Raymond Felton thrown into the mix, with a healthy Greg Oden putting up big numbers, could immediately vault the Blazers into the No. 1 position in the West and the favorite to win it all.
Keep Reading

Portland Trail Blazers: Like this team?