NBA Lockout: 10 Biggest Questions that Need to be Answered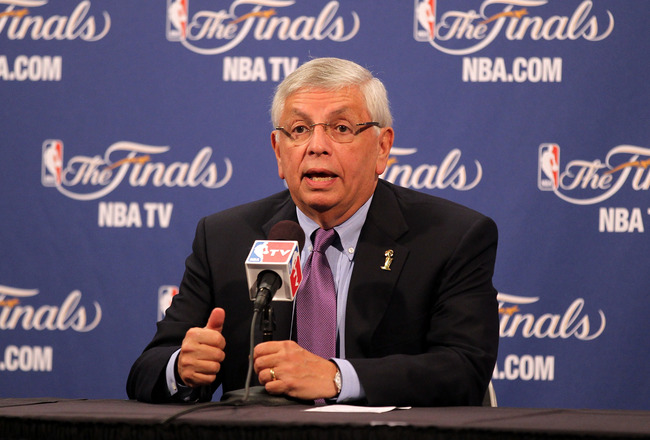 Mike Ehrmann/Getty Images
It's déjà vu.
I seriously can't believe this is happening again. A little less than four months after the NFL locked out its players, the NBA is doing the same.
Two! In four months!
At least with the NFL, there is some positive news coming out about a potential end. With the NBA lockout, no one really seems so sure that this thing is going to resolve itself before next season begins.
What's going to happen?
Let's take a look at the 10 biggest questions heading into the basketball exile.
10. Does the Lockout Need to Happen?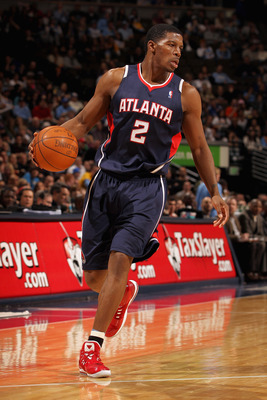 Doug Pensinger/Getty Images
Yes sir, it absolutely does.
Now, does it have to destroy next season? No, but this is something that the NBA needs to do.
Bad contracts have been crippling franchises for too long, and this new trend of 20-somethings in their prime teaming up for championships is not fair to about 80 percent of the league (I'm looking at you, Minnesota and Milwaukee).
Joe Johnson. 120 million dollars. Are you kidding me?
9. Who Benefits the Most from the Lockout?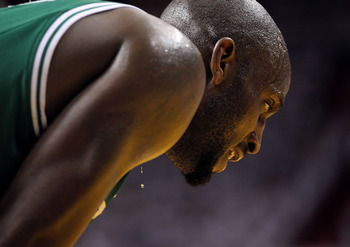 Mike Ehrmann/Getty Images
Well, obviously the owners. They are going to end up spending less money.
But who else does it benefit?
The old players. The Kevin Garnetts and Tim Duncans of the world. And of course, if the lockout wipes out next season then it is terrible for these guys, because they are running out of time.
But if the lockout lasts for let's say, four months, then older players will benefit greatly from the extra rest.
Garnett is crazy, though, so he will probably be doing full contact drills somewhere, somehow.
8. How Will This Affect David Stern's Reputation?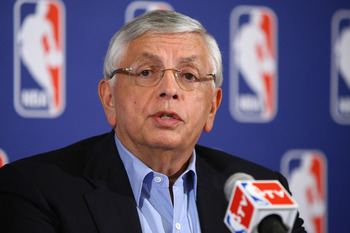 Neilson Barnard/Getty Images
Stern is considered by many as the best commissioner in sports, and rightfully so.
But this could get really ugly.
If the owners go overboard, or the lockout lasts for a month too long, even Stern's most adamant believers will turn on him.
As you can tell, lockouts that last too long aren't really good for anybody involved.
7. What Happens to Restricted Free Agents?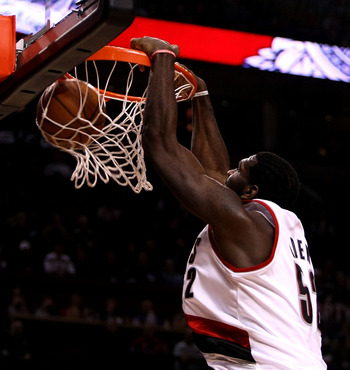 Jonathan Ferrey/Getty Images
This is a confusing question, especially considering that I have zero inside info.
But from what I can gather, restricted free agents will remain restricted once the lockout is lifted.
This is going to confuse a lot of fans, because in the NFL, restricted free agents with more than four years of service are becoming unrestricted free agents.
Not so with the NBA.
Guys like Greg Oden, Marc Gasol, Jeff Green and Rodney Stuckey will remain restricted free agents.
6. If the Lockout Lasts Until the Season Starts, What Happens to Trades and FA?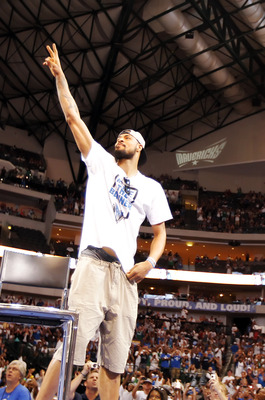 Brandon Wade/Getty Images
I have no clue.
I haven't been able to find the answer anywhere, but if a reader can help me out, that would be great.
This is extremely interesting to me. If the lockout lasts until next November, and the NBA season starts right away, what happens to free agents?
Does free agency just begin while the season is in play? Does the trade deadline get pushed back?
These are some very important questions. We need answers.
5. Will the NBA Lockout Turn NBA Fans Towards the NFL and NHL?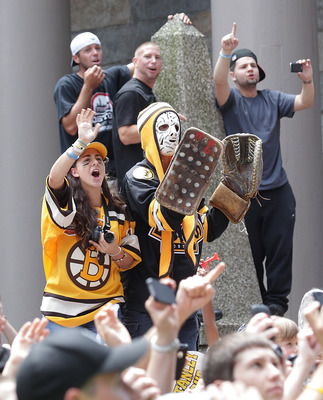 Jim Rogash/Getty Images
The NHL made a renaissance in Boston this year because of the Bruins playoff run.
If the lockout extends into next year, could the NBA lose more fans to the NHL?
The short answer is that NBA die-hards will always remain fans, but the more casual fan? Of course they could turn.
Just another reason why the NBA needs to get this figured out ASAP.
Also, the NBA's lockout takes a lot of pressure off the NFL. Their lockout was headline news for months, but now it has a friend.
What's the saying? Oh yeah, "Misery loves company."
4. Will There Be a Gigantic Backalsh Like the NHL Had in 2005?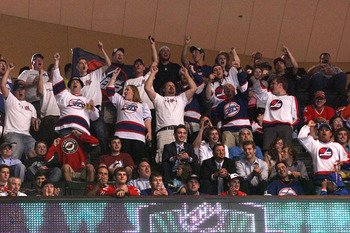 Bruce Bennett/Getty Images
The NHL lost hundreds of thousands of fans during its despicable lockout which cancelled the 2004-2005 season.
Why won't that happen to the NBA?
Because the NBA is in a golden age right now.
This is the most popular the NBA has been since the Jordan years. There are a dozen legitimate, young superstars across the nation, and of course, there is the Miami Heat.
The team everyone loves to hate.
Miami's talent show brought a sense of brotherhood to the other 29 NBA teams' fans, and that actually made the league a lot stronger.
The NBA might lose some fans, but it won't be nearly as bad as the NHL's lockout.
3. How Will It Affect This Year's Rookie Class?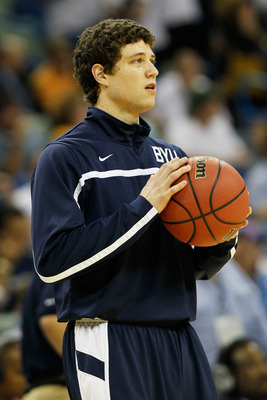 Kevin C. Cox/Getty Images
It will have a major impact on this year's rookie class.
I can't state this strongly enough. Just like with NFL rookies, this lockout is completely destroying any chance these players had at building team chemistry, or even more importantly, learning the playbook.
Some guys can just come in and play. No matter what.
But this year's draft was weak, and the players just aren't talented enough to pick up and play. They need team trips, they need to be mentored. They need to be knocked down and taught a lesson.
Now, the learning curve occur during the season.
We will probably have to lower our expectations for some of these players (Jimmer, ahem).
2. In the End, Will We Look Back and Say, "That Was Good for the NBA"?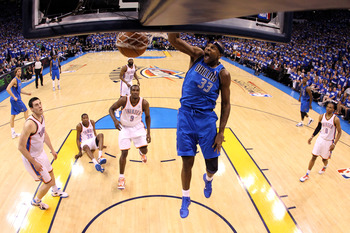 Ronald Martinez/Getty Images
It depends on how long it lasts, but I think yes.
We can't continue to be fans for a league where guys like Brendan Haywood are routinely getting $50 million contracts.
It's pathetic.
It's a broken system and it needs to be fixed. The NBA is doing the right thing, trying to fix it. But they better hope this lockout doesn't go into next season; otherwise, the fans will rebel.
The two sides need to work together (unlike a different league I can think of).
"The NBA, where lockouts happen," is not something David Stern wants to be seeing for the next year of his life.
1. When Will the Lockout End?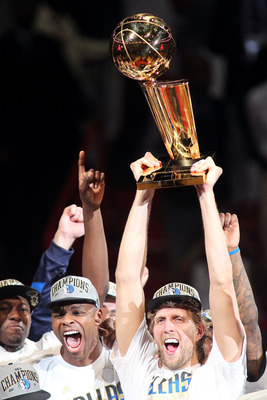 Marc Serota/Getty Images
When can we celebrate again?
My prediction: end of September. Why? Just a hunch.
Because really, in the end, fans would rather see games with overpaid players than see no games at all.
Keep Reading