NBA Trade Rumors: 3 Teams That Need to Make a Play for Tony Parker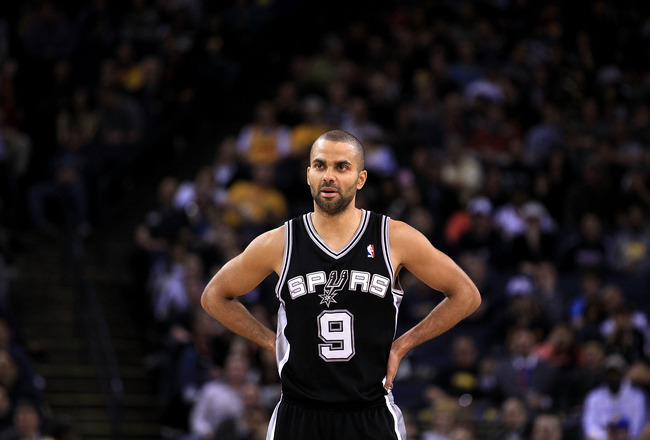 Ezra Shaw/Getty Images
When the San Antonio Spurs tossed in Tony Parker's name before the 2011 NBA draft as a possible trade for a pick, teams became interested.
Now that the draft is over and the Spurs traded George Hill instead for the rights to draftee Kawhi Leonard, you'd think that Parker would be off the market.
However, this probably isn't the case. There are a few teams in need of a speedy guard with playmaking abilities for whom Parker would be a perfect fit.
A three-time All-Star and former NBA Finals MVP, Parker is still a top 10 point guard in the league. There have been murmurs that Parker is too valuable to be traded, but Parker himself expressed some discontent with the direction the team is going in.
Parker was quoted by a French newspaper as saying that the team "can no longer say we're playing for a championship," but later corrected himself.
It seems, though, that a trade is still likely and if the aging Spurs can breathe some new life into the team by trading Parker, then it's a very real possibility.
Here are three teams that would welcome the arrival of Tony Parker.
New York Knicks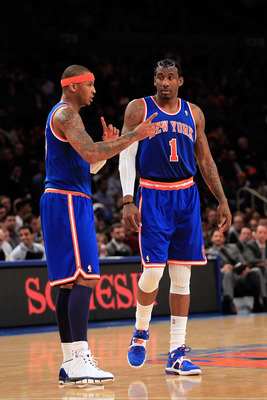 Chris Trotman/Getty Images
Chauncey Billups is a fantastic player, but he's just not the type of point guard the Knicks need.
With offensive powerhouses like Carmelo Anthony and Amar'e Stoudemire, the Knicks are already loaded when it comes to scoring; they just need someone to facilitate that offense.
Tony Parker can offer them that.
While the ideal guy to run Mike D'Antoni's uptempo offense, Steve Nash, might be out of reach, the Frenchman still has a similar skill set to his Canadian counterpart in Phoenix.
Parker, while not getting any younger, is still capable of running the floor and can still attack and slash to the basket. In New York though, he has the possibility to run the fast break more and get the ball to guys like Stoudemire and Anthony.
He has all the veteran experience Billups has, but with less of the mileage. It may be hard to view him on the Knicks, but he definitely wouldn't be unwelcome.
Los Angeles Lakers
Kevork Djansezian/Getty Images
Kobe Bryant's window of opportunity is closing faster than everyone would like to acknowledge and in this post triangle offense, the Los Angeles Lakers need a new a point guard.
While it's hard picturing Tony Parker in New York, it's even more odd to see him on the Spurs' conference rival, the Lakers.
It's a possible scenario though, since Parker brings valued veteran postseason experience to a seasoned duo of Pau Gasol and Bryant. He also brings relative youth in comparison to the Lakers' current point guard Derek Fisher and way more talent and experience than Steve Blake.
The Lakers also have some worthwhile players to entice San Antonio into letting him go, like Lamar Odom for instance, but it remains to be seen.
Utah Jazz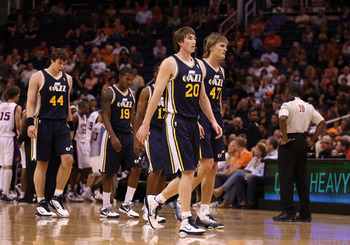 Christian Petersen/Getty Images
The Utah Jazz have an abundance of budding young talent, from Derrick Favors to Paul Millsap to the recently drafted Enes Kanter, but need a solid point guard.
The Spurs, as previously stated, need some young guns and have Tony Parker.
The trade can definitely work, especially with the Jazz having shopped around Paul Millsap; but the thing is, the Spurs have quite a few big men, including recently drafted Davis Bertans.
A three-way trade with another team is possible, but between the Spurs and Jazz, Millsap is likely the most attractive offer.
Parker would give the Jazz a veteran talent to guide a relatively young nucleus of Kanter, Gordon Haywood, Favors and recently drafted Alec Burks.
Possibly a stretch for the Jazz, but Parker would fill the void left by Deron Williams.
Keep Reading

San Antonio Spurs: Like this team?