Tom Izzo and 4 Other Guys Who Could Be the Next Detroit Pistons Coach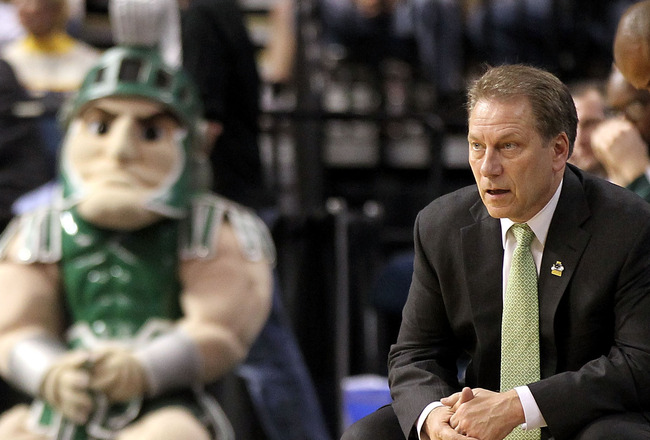 Mike Ehrmann/Getty Images
As many had long expected, the Pistons gave coach John Kuester the boot, after two years of mediocre coaching and perhaps the most bizarre mutiny in recent NBA history. This move comes in conjunction with the sale of the Pistons from long-time owner Bill Davidson to a more Mark Cuban-esque owner named Tom Gores.
Gores is expected to make a splash as the owner of the Pistons and really push to take them back to the top of basketball, which is no easy task thanks to the surge of talent that has taken itself to the Eastern Conference. Even so, Gores has also shown tact in keeping around Joe Dumars, so that there would not be an entire upheaval of the organization.
So with the pressure on Joe Dumars to produce and fans excited for a new start, which direction do the Pistons go in terms of finding a new head coach?
Do they go for the tried and tested veteran? Do they hire a retread, an upcoming star someone they think will be a box-office draw?
My bet is that they make at least one phone call to Michigan State Spartans legend Tom Izzo, whether he is interested or not. Here is a look at him and four other guys that might take up Gores' offer to be the new man in Mo-Town.
1. Bill Laimbeer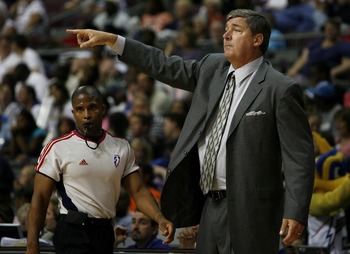 Gregory Shamus/Getty Images
Coaching Experience: In coaching since 2003, career record of 137-92 (60 percent).
Highlighted Achievements: Three WNBA championships.
Laimbeer is the Brady Hoke of the Detroit Pistons, in that he would crawl on hands and knees from wherever he was dropped for a chance to coach the Pistons. This is a man who would do literally anything for the shot. He even coached the WNBA equivalent of the Pistons so that he could win some championships for Detroit in basketball.
Dumars played with Laimbeer and knows what he brings to the table as far as intangibles and Laimbeer should be a hit with fans of both genders after making significant inroads during his WNBA career to expand awareness for the prowess of female basketball players.
2. Mike Woodson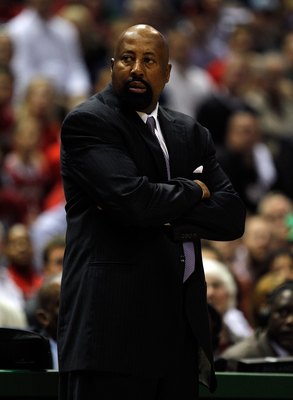 Jonathan Daniel/Getty Images
Coaching Experience: In coaching since 1996, NBA career record of 208-286 (48 percent).
Highlighted Achievements: Assistant coach during the Pistons championship season.
On paper Woodson doesn't make anyone get excited, but let's look at facts. He did get a tough draw taking on the gig in Atlanta during a time when no one wanted to go there. He also improved the team's record every year that he coached and had them in the playoffs his last two seasons at the helm. This is clearly the kind of guy who is on the upswing of his coaching career.
His ties to the Pistons' former glory also has to be appealing for Dumars to know that he can bring in another guy he has some familiarity with.
3. Jerry Sloan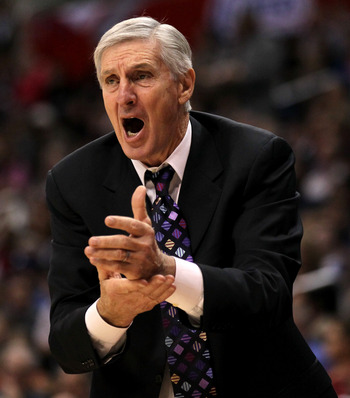 Stephen Dunn/Getty Images
Coaching Experience: In coaching since 1976, NBA record of 1221-803 (60 percent).
Highlighted Achievements: Two NBA Finals appearances, three Western Conference finals appearances and several near misses throughout the years.
Sloan is a well-recognized name in the NBA and he still has some unfinished business as he has yet to win an NBA championship. He is also known as a stubborn coach which might not fit in too well with the rebellious Pistons, although his success may help earn the respect necessary to employ that type of approach.
Sloan is also a Midwestern boy and a move to the Pistons would be a move closer to his roots, which could help resettle him after making the first big coaching move of his career. Chances are, though, that Sloan stays retired, unless a plum of a job comes open.
4. Larry Brown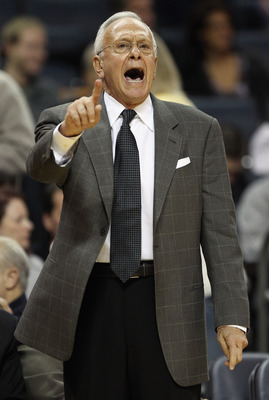 Streeter Lecka/Getty Images
Coaching Experience: In coaching since 1972, NBA record of 1098-904 (55 percent) and over 20 years as a college and NBA head coaching nomad.
Highlighted Achievements: One NBA championship and one NCAA championship, NBA Coach of the Year 2001.
Brown is a return of something familiar for Pistons fans. Although he is a little long in the tooth for the liking of some, he is also another connection to the glory days of the Pistons.
In fact, he is the coach that led them to their last NBA title. Brown has seen everything there is to see in the game of basketball but he might not have the patience to go through another renovation project and at this point in his career truly deserves a less tasking situation than the Pistons present.
5. Tom Izzo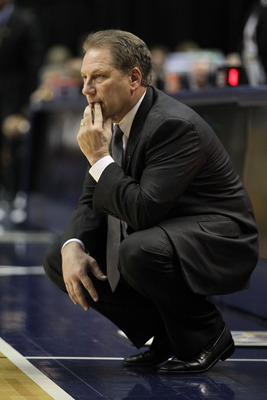 Andy Lyons/Getty Images
Coaching Experience: In coaching since 1977, career record of 383-161 (70 percent) and 16 years as the head coach of the Michigan State Spartans in their renaissance era so to speak.
Highlighted Achievements: One national championship, six Final Four appearances and six Big Ten championships.
Izzo is the best balance between box-office appeal, coaching success and the Detroit mentality. Tom Gores is a Flint native and Tom Izzo has mined Flint for some of his most talented players throughout his tenure at MSU. Maybe it's time he returned the favor.
The odds of this happening are very slim, however, as Izzo has expressed his desire to remain at MSU during past overtures (specifically last year with the Cleveland Cavaliers making a hard run after him).
However, this is the chance or a lifetime for Izzo to make the jump. If he goes, he is in the right environment with less pressure and more support and also comes back to an MSU program that is not as highly regarded as it was last season. If Izzo goes MSU will dearly miss him, but staying so close to home will help make it easier to forgive him.
Keep Reading

Detroit Pistons: Like this team?