NBA Free Agency 2011: Exploring Options at Center for the Minnesota Timberwolves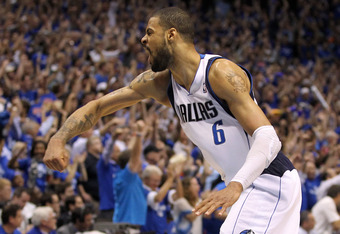 Ronald Martinez/Getty Images
If you've read any of my previous articles, you'll know that I allude to the fact that the Minnesota Timberwolves are in desperate need of a true center.
I am not altogether dismissing Darko Milicic's talents as a big, because I'd like to see the club keep him on the bench. He definitely deserves a spot on the roster, as he has proven to be somewhat of a formidable big when he's out of foul trouble.
I'm going to take a look at a few of the possible options, whether they be through free agency or the draft, at the center position, and there are a quite a few to discuss. With that in mind, let's get to it.
First there's the draft, and the center on everyone's mind is the Turkey product, Enes Kanter. Kanter has been the third-highest prospect on just about everyone's wish list and would undoubtedly start from the moment he took his talents here.
Since the Wolves have the second pick and (let's assume they keep the pick for now) bypass Derrick Williams like they should, Kanter could work out nicely for the team. He has the size, post skills and agility to become a force in the block. For what it's worth, he also demolished the European basketball world last year.
Aside from Kanter, there aren't many sought-after centers, so let's move to free agency.
One of the bigs everyone is lusting over is Nene, and there's really no reason to think he'll be coming here next season. The same can be said for other availables like the legendary Tim Duncan and the could've-been-legendary Yao Ming.
However, there are still some that could catch the eye of management.
One that I've been lobbying for all season is Tyson Chandler. Chandler's work ethic and love for the game go largely unnoticed outside of Dallas. The 7-footer is one of the five best post defenders in the league, hands down.
He is passionate about what he does and he brings an intensity to the hardwood that would immediately transform the outlook on defense. Heck, he's done just that for the Mavericks this season. In addition, he's athletic, quick and a solid rebounder. The only place his game lacks is offensively, but it's not like the Timberwolves have a bad scoring frontcourt. After all, Kevin Love and Michael Beasley anchor that department.
Chandler has to be the best option for the T'Wolves. If Dallas doesn't sign him, I can definitely see the team offering him a hefty sum for a few years.
Another possibility is the Kings' Samuel Dalembert. Like Chandler, he's fast and he uses his strength on the defensive side of the ball. He is also is a walking block waiting to happen.
Dalembert's problem? He's too much like Darko, and I'm not sure the team would whip out close to eight figures for practically a clone.
Greg Oden's career has been largely disappointing not only due to injury, but also because the player taken right after him, Kevin Durant, has established himself as perhaps the best offensive baller in the association.
Like Darko a year ago, Oden might revitalize his career in a place like Minnesota, where he would be able to utilize all his abilities at an efficient rate.
Lastly, there is Marc Gasol. The Spaniard, in my opinion, has proven himself as a top-five center in this league. He is a restricted free agent, which means the team will need to up whatever Memphis offers him.
It's unlikely, sure, but wouldn't it be awesome to see him sporting the black, blue, and white?
There you have it, T'Wolves fans. If I were to rank the bigs, I'd say Dalembert is the most reasonable option but Chandler would be the best fit.
This summer is going to be huge for the future of the Wolves, and it starts with acquiring a legitimate starting center.
Joseph Fafinski is a featured columnist for the NBA and the Minnesota Timberwolves on Bleacher Report. Be sure to follow him on Twitter at @JosephFafinski for the latest news and updates.
This article is
What is the duplicate article?
Why is this article offensive?
Where is this article plagiarized from?
Why is this article poorly edited?

Minnesota Timberwolves: Like this team?