2011 NBA Mock Draft: What Would Happen If Cavaliers Add No. 2 Pick?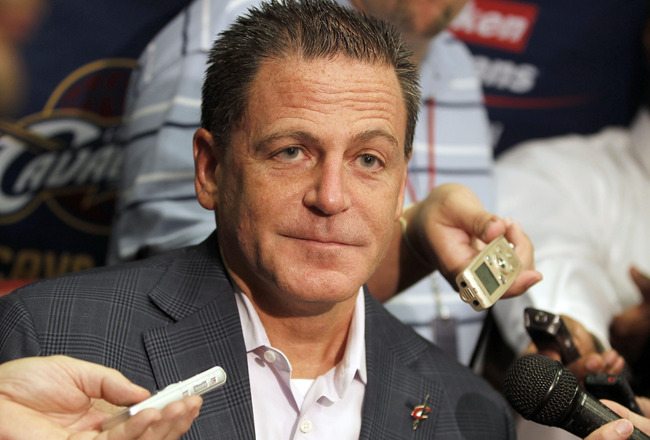 Gregory Shamus/Getty Images
The Cleveland Cavaliers own the No. 1 pick in the 2011 NBA Draft, and it is almost a foregone conclusion that they will select Duke point guard Kyrie Irving.
The Cavs also have the No. 4 pick, however, they are in talks with the Minnesota Timberwolves , owners of the No. 2 selection, about doing a trade along with a third team that would ultimately swap their pick with Minnesota's.
If Cleveland were to get the No. 2 pick in the draft, they would be targeting Arizona forward Derrick Williams with the selection.
A young nucleus of Kyrie Irving and Derrick Williams would be a great duo for the Cavaliers and their fans, who are starved for something exciting to cheer about at Quicken Loans Arena.
Irving is a playmaker at point guard and hands down the best player in the draft, while Williams is a force on both the offensive and defensive side of the ball.
With the Cavaliers adding the No. 2 pick and selecting both Irving and Williams, how would the rest of the draft shake out?
Here is how the rest of the lottery picks would unfold.
3. Utah Jazz Select Brandon Knight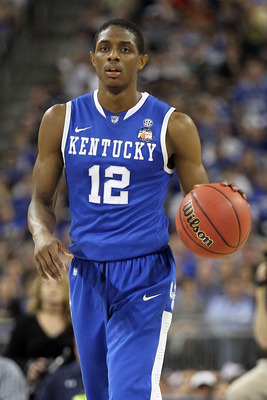 Andy Lyons/Getty Images
After trading star point guard Deron Williams, the Jazz are in need of a point guard of the future.
Kentucky's Brandon Knight would be a great selection for the Jazz.
Knight was a great point guard for the Wildcats whose stock rose after his exceptional play in the NCAA Tournament.
Knight and forward Derrick Favors would create a good young nucleus for the Jazz moving forward.
4. Minnesota Timberwolves Select Enes Kanter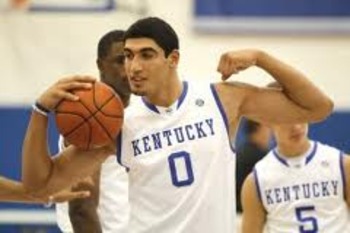 After trading away the No. 2 pick, the Timberwolves would select the third-best player on the board, center Enes Kanter.
Kanter originally signed to play at Kentucky before being ruled ineligible because he received excess benefits from his professional team in Turkey.
Kanter and forward Kevin Love would give Minnesota two great big men, and if Ricky Rubio does indeed play for the Timberwolves in 2011, Minnesota will be on their way back to the playoffs in no time.
5. Toronto Raptors Select Jan Vesely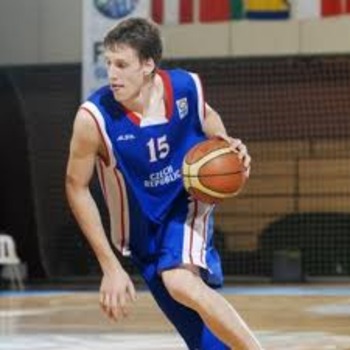 With the fifth selection, the Raptors would be eyeing Jan Vesely from Czech Republic.
Vesely is a long power forward who could blossom into a player similar to Dirk Nowitzki.
Though they need other pieces, Vesely would be a nice addition for Toronto.
6. Washington Wizards Select Donatas Motiejunas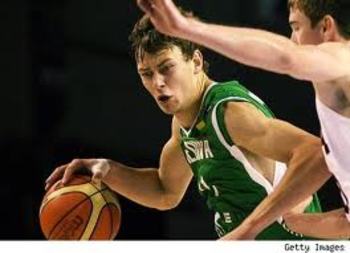 After selecting point guard John Wall with the first pick in the 2010 draft, the Wizards will be looking at Donatas Motiejunas with the sixth selection in this year's draft.
Motiejunas is a 7'0" tower who is very good offensively, providing Wall with a good option down low.
Although he is a very raw player, Motiejunas could be one of the missing links for the Wizards.
7. Sacramento Kings Select Jonas Valanciunas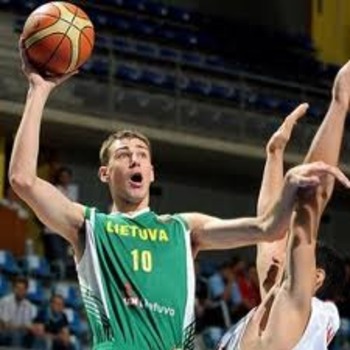 The Kings have some good young pieces in Tyreke Evans and DeMarcus Cousins, and they look to add to that with the seventh pick.
Jonas Valanciunas would be another youngster the Kings could add to their nucleus.
Valanciunas is a lanky center that would be a great compliment to Cousins in the paint, causing mismatches for most teams.
8. Detroit Pistons Select Kemba Walker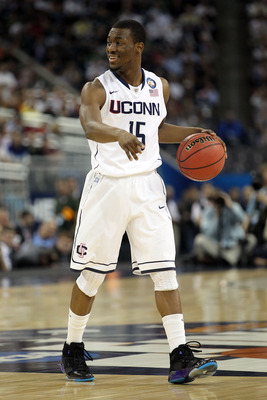 Ronald Martinez/Getty Images
After first-round pick Greg Monroe showed great promise in his rookie season last year, the Pistons would be ecstatic if UCONN guard Kemba Walker fell to them at No. 8.
Walker led the Huskies to the National Championship last season while being one of the best scorers in the game.
The tandem of Walker and Monroe would be great for the young Pistons looking for a new coach, and they could help each other grow as players.
9. Charlotte Bobcats Select Marcus Morris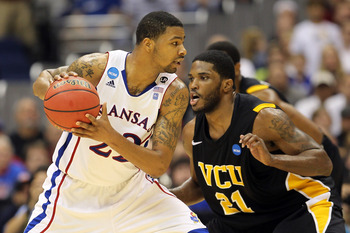 Jamie Squire/Getty Images
With Michael Jordan now in control of the team, the Charlotte Bobcats are looking to rebuild their team into a perennial postseason team.
D.J. Augustin emerged as a solid point guard, but he is missing a big man to pass to.
Kansas' Marcus Morris would be perfect for the Bobcats. He averaged 17.2 points last year and would give Augustin a scoring option at power forward.
10. Milwaukee Bucks Select Kawhi Leonard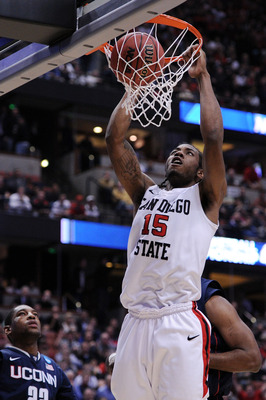 Harry How/Getty Images
The Bucks are only a year removed from making the playoffs, and they have some good players like Brandon Jennings and Andrew Bogut to build around. Still, they are a piece or two away from returning to the playoffs.
San Diego State small forward Kawhi Leonard could be that missing piece.
Leonard had a great season for the Aztecs, averaging a double-double in his sophomore season.
With Leonard, the Bucks could contend once again to make the playoffs.
11. Golden State Warriors Select Bismack Biyombo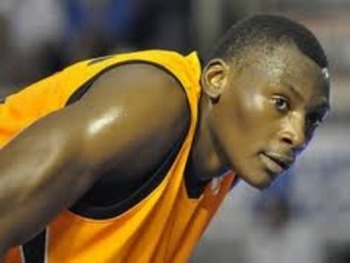 The Warriors are one of the most exciting teams in the NBA to watch, and they excel on the offense with Monta Ellis and Stephen Curry leading the way.
However, they need a player who will be a force on defense.
Bismack Biyombo is a monster on defense and could be the Warriors' answer.
While playing in Spain, Biyombo once blocked 10 shots in a game, which is the kind of presence the Warriors are looking for on defense.
12. Utah Jazz Select Alec Burks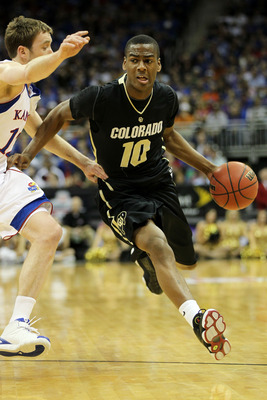 Jamie Squire/Getty Images
With their second selection of the 2011 NBA Draft, the Jazz would look to get Colorado shooting guard Alec Burks.
Burks would be a great player alongside Brandon Knight. Burks has the ball-handling ability to play point, but he has the size to play the two.
He lost his three-point stroke last season, but if he can regain his form from his freshman year, Burks will be a solid pro for the Jazz.
13. Phoenix Suns Select Markieff Morris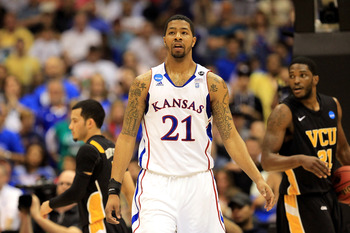 Ronald Martinez/Getty Images
After finishing with a losing record for the first time since 2004, the Phoenix Suns will be looking for a player to put them back over the hump and make the playoffs once again.
What Steve Nash lacked last year was a true power forward, and Kansas star Markieff Morris would be a great addition for Nash and the Suns.
Morris can help the Suns both on offense and defense, as he averaged 13.6 points per game while snagging 8.3 rebounds and 1.1 blocks per contest.
14. Houston Rockets Select Jordan Hamilton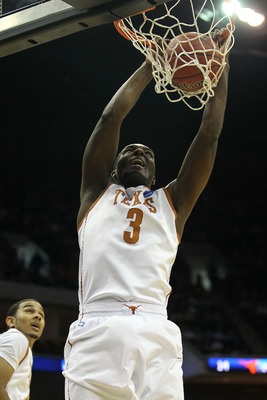 Ronald Martinez/Getty Images
The Rockets have solid players in Kevin Martin and Luis Scola, and will target either a small forward or a center.
With pick no. 14, the Rockets will most likely grab small forward Jordan Hamilton from Texas.
Hamilton is an athletic player who averaged 18.6 points and 7.7 rebounds at Texas his sophomore season.
He will give the Rockets another weapon to help propel them back into the playoffs.
Keep Reading