Omri Casspi Wants Out of Sacramento: 10 Teams That Could Use His Services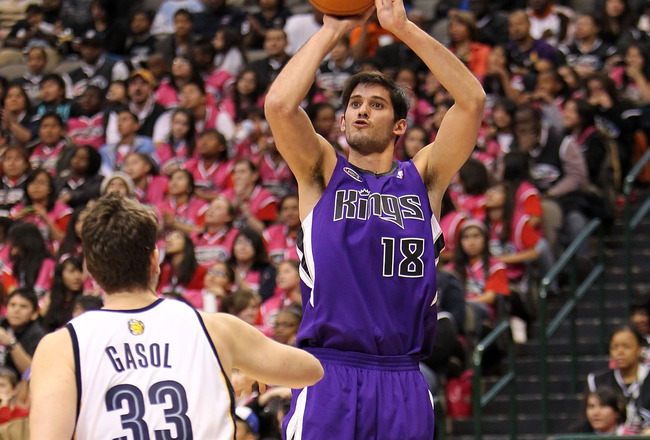 Ronald Martinez/Getty Images
It has recently become known that Kings forward Omri Casspi is unhappy with the situation in Sacramento and wants to leave the team, whether it be a release or trade.
Casspi is currently in his second season and is averaging 8.8 points and 4.4 rebounds.
Perhaps he wants out because he was recently benched for three games out of the Kings' five-game road trip in favor of Francisco Garcia and Donte Greene.
The Kings won all three of those games.
"I know that there are many teams, including some playoff teams, that want me ahead of next season," Casspi said. "I hope to find myself in a team that appreciates me as a player and a person, a team that plays like a team."
It may not be smart for the Kings to move Casspi, but if the second-year pro wants out, then it may be best to move him.
So here are 10 teams that could use Casspi.
Charlotte Bobcats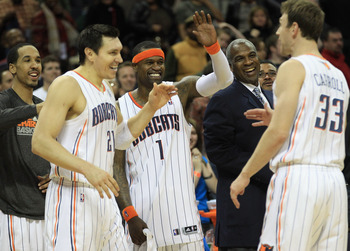 Streeter Lecka/Getty Images
The only "natural" small forward on the Bobcats' roster is Dominic McGuire, so Casspi could be greatly needed in Charlotte.
Stephen Jackson, perhaps the Bobcats' best player, has spent the most time at the three-spot, with Gerald Henderson playing at shooting guard.
The addition of Casspi could definitely help the Bobcats next season, as they would be hoping to return to the playoffs.
A starting five of Augustin, Jackson, Casspi, Thomas and Przybilla isn't the best lineup in the world, but it could help the team, especially since they play in the weak Eastern Conference.
Houston Rockets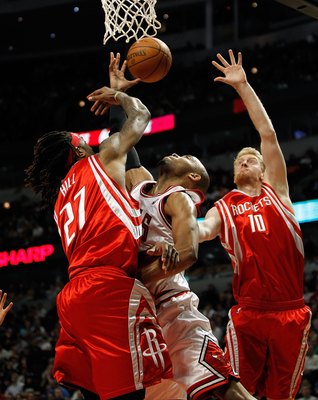 Jonathan Daniel/Getty Images
Although they aren't horrible players, the Rockets' small forwards consist of Chase Budinger, Terrence Williams and Mike Harris.
Budinger, a second-round selection last year, is a quality player, but he isn't typically a starter. He can be a fairly good back-up, but Budinger wouldn't be a starter on most teams.
Ex-Net Terrence Williams was pretty much banished from New Jersey. He was unloaded to Houston after the Nets staff got tired of his poor work ethic and bad attitude.
He has rarely played for Houston and Casspi could be a much better fit for the Rockets.
They could look into possibly swapping Williams for the aforementioned Casspi.
And not to mention, the Rockets have a knack for acquiring ex-Kings players. Brad Miller and Kevin Martin are now on the Houston squad and both were formerly with the Kings.
Current Rockets coach Rick Adelman also coached the Kings, so it wouldn't be the least bit surprising if Casspi was brought in.
Cleveland Cavaliers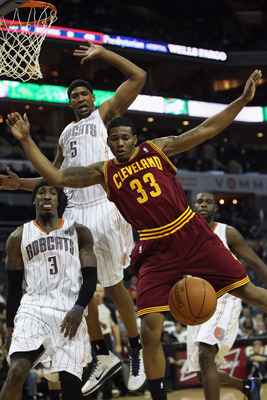 Streeter Lecka/Getty Images
Go figure, huh? Bet you didn't expect to see the Cavaliers on this list.
With no "natural" small forwards in Cleveland, Casspi could certainly fill that void.
Cleveland is in dire need of help after LeBron James' departure. They are currently hoisting the worst record in the NBA and could possibly land the first overall selection (Derrick Williams, anybody?)
But even if the Cavs land the first selection and nab Williams, Casspi could still be a viable option, as a starter or back-up.
The closest thing to a small forward that they have right now is Joey Graham, who we all know could barely be a back-up on most professional teams.
The Cavs are most definitely in the rebuilding stage of their franchise and Casspi could be one of the few players that could help them at this point.
Detroit Pistons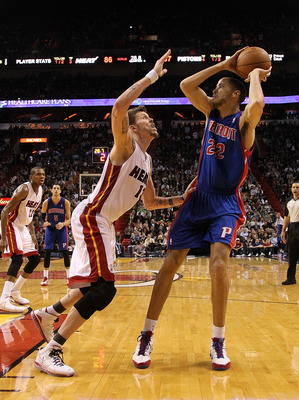 Mike Ehrmann/Getty Images
Like the Cavaliers, the Pistons are also in their own rebuilding stage.
On paper, the Pistons are a very talented team, but they just can't seem to put it all together and find good results.
One thing that may help them is a shake-up of the roster.
One of the longest tenured Pistons, Tayshaun Prince, may be on his way out in Detroit, along with shooting guard Richard Hamilton.
If the Pistons' front office decides to get rid of Prince, Casspi could be taking his place.
Casspi could also provide that deep threat, something that the Pistons have been lacking.
The forward also brings defense to the table, something that the Pistons have been known for since the late 1980's.
Casspi could be a very good fit to the Pistons and help them get on the right track.
Atlanta Hawks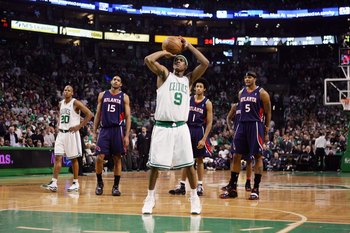 Elsa/Getty Images
A current playoff team, the Hawks have reportedly been shopping small forward Marvin Williams for a long time.
He has "been on his way out" of Atlanta quite a few times, as he seems to be the worst starter on their playoff-caliber team.
The Hawks, like the Pistons, pride themselves on defense with studs such as Josh Smith and Al Horford.
Casspi could be the third one in line and could possibly be a better fit to their offense than Williams.
It has become clear that the Hawks need to make roster changes to improve their team if they want to compete with teams such as the Heat, Bulls, Celtics and Magic.
Casspi could be the first one to shake things up in Atlanta and get them over the hump.
New Orleans Hornets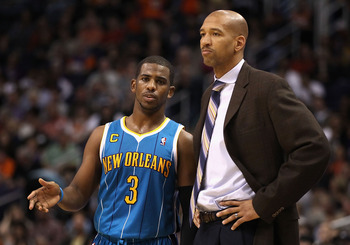 Christian Petersen/Getty Images
One of the most unrealistic possibilities, Casspi could still help New Orleans if they decided to make the move.
The Hornets would have to change things in the lineup, such as moving Trevor Ariza to shooting guard and planting Casspi at the small forward position. Marco Belinelli would have to come off the bench if such a trade or signing occurred.
New Orleans used their 2010 first round pick on small forward on Quincy Pondexter, a potential starter from Washington.
Casspi and Pondexter could split time at small forward and I think that it would be a potent combo.
Casspi brings a deep threat to the roster, along with good defense. Pondexter is a very athletic forward and good rebounder, so I can see the combo becoming a very good one at that.
The addition of Casspi could broaden the Hornets' chances of making it past the first round of the playoffs, as Casspi could spread the floor.
Memphis Grizzlies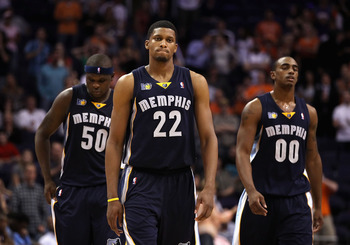 Christian Petersen/Getty Images
The Grizzlies could also use Casspi's services.
Casspi has said that if he leaves Sac-town, he would want to go to a playoff caliber team. The Grizzlies, on the edge of making their first playoff appearance in a few seasons, could use Casspi for depth purposes.
We all know that Rudy Gay is currently the starter in Memphis, but after suffering a season-ending shoulder injury, the Grizzlies are thin at the three-spot.
He will more than likely be able to return at the start of next season, so using Casspi as a starter is far-fetched.
Players such as Sam Young and Shane Battier have been seeing the most time at small forward since Gay's injury.
If the Grizzlies fail to re-sign Battier this offseason, Casspi could come in and take the fan-favorite's place.
He will most definitely not be a starter for the Grizzlies, but he would be a quality back-up, maybe even their sixth man, something that the Grizzlies have been lacking for quite some time.
Philadelphia 76ers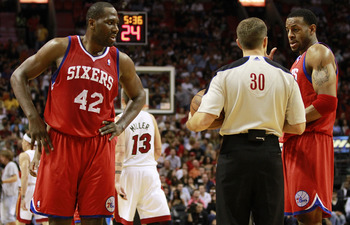 Marc Serota/Getty Images
Like the Grizzlies, Casspi would most definitely not be a starter in Philly, as Andre Iguodala would be the leading man there with no doubts in mind.
The problem with the Sixers is that they really have nobody behind Iggy—Andres Nocioni, Craig Brackins and Jason Kapono are currently the back-ups to Iguodala.
In an already weak Eastern Conference, Casspi could help the Sixers to a playoff spot next season.
He is a much better all-around player than the three listed above, so his addition would be quite healthy for Doug Collins' team.
Casspi has said that he wants to be a part of a playoff team and even though they are on the lower echelon of postseason teams, he would still get his wish.
If they wanted Casspi, look for a package that would include Brackins and a pick or two.
San Antonio Spurs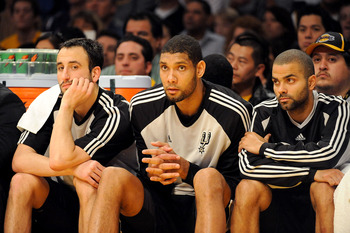 Harry How/Getty Images
Casspi couldn't arrive to a better team than the San Antonio Spurs.
The Spurs, currently hoisting the NBA's best record, has two "natural" small forwards on the roster—Richard Jefferson, their current starter and Steve Novak, perhaps the worst player on their entire roster.
Coming to the Spurs could also benefit Casspi as well.
Gregg Popovich's Spurs are one of the most fundamental teams in the league and Casspi is one of those types of players. He could learn very well from players such as Tim Duncan and Manu Ginobili.
It could very well make Casspi a very good player.
The forward has drawn comparisons to Peja Stojakovic, with a slightly worse shot.
The Spurs could definitely use a player like Casspi.
Oklahoma City Thunder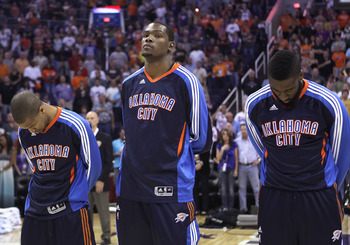 Christian Petersen/Getty Images
Kevin Durant is the man in Oklahoma City. No doubt about that. He will not be losing his starting role anytime soon.
But, his back-up, that's something they are still looking to find.
With no true back-up to Durant, Casspi could become that option.
The Thunder are already one of the best teams in the Western Conference and Casspi could make them that much better and put them alongside teams such as the Spurs and Lakers.
Casspi could spread the floor for Oklahoma City and provide a deep threat for the playoff-bound team.
Throw Casspi into the mix with Durant, Russell Westbrook and James Harden, and the Thunder have a legitimate scoring four-headed monster.
If the Thunder decide to take a shot on Casspi, I'm sure that they won't regret it.
And the Winner Is...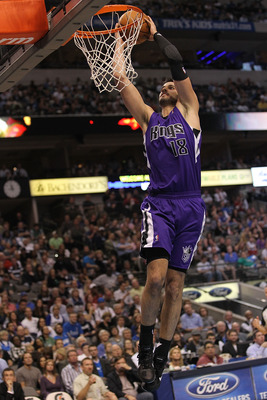 Ronald Martinez/Getty Images
Casspi is looking for a different team and he will more than likely get his wish at some point.
The only question that remains now is... Where does he go?
I wouldn't doubt seeing Casspi don a different uniform next season. And I believe that there are a few choices, not just one leader.
So I've narrowed it down to a few teams, with percentages beside them:
Cleveland Cavaliers... 40 percent
Charlotte Bobcats... 30 percent
Houston Rockets... 40 percent
San Antonio Spurs... 25 percent
Atlanta Hawks... 20 percent
With the latest news, there is one thing we do know, and that is Casspi is sick and tired of the Kings. And that could only mean that his wish of leaving Sac-town could be a wish that is granted.

Keep Reading

Sacramento Kings: Like this team?