Ranking The Top NBA Floppers Of All Time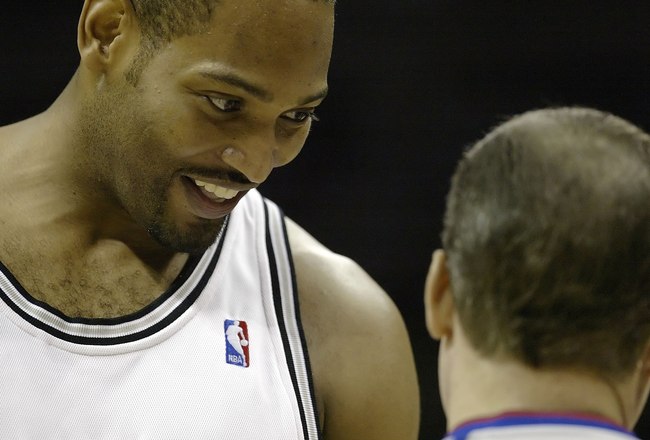 Ronald Martinez/Getty Images
Follow me to find out.
One of the most famous flops ever was performed by Robert Horry in a game against Carlos Boozer and the Utah Jazz. Horry almost did a back flip trying to convince the ref that Boozer pushed "Big Shot Bob" to the floor while setting a screen.
The video is available on YouTube. For now, roll this tape…
10. Baron Davis: He Deserves to Be Higher on This List Because of His Technique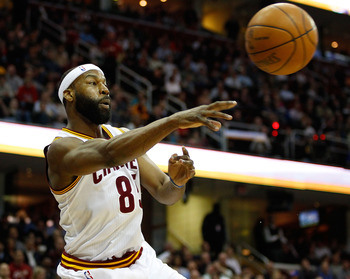 Jared Wickerham/Getty Images
Davis studied flopping at the Actor's Studio, but he only displays his skills once in a while.
A lot of the most outstanding flops seem to come against the Jazz—a sign that opponents are trying to return the favor.
With Golden State, Davis pulled off maybe the most obvious flop in NBA history. Against Mehmet Okur, Davis reached for the ball after a turnover. Okur nudged Davis away, and Baron almost did a back flip to the floor—drawing a crucial playoff foul.
Growing up in the shadows of Hollywood, Davis should get plenty of movie offers after his playing career ends.
9. Andre Kirilenko: European Soccer Type Flops at Their Finest, Courtesy of A.K.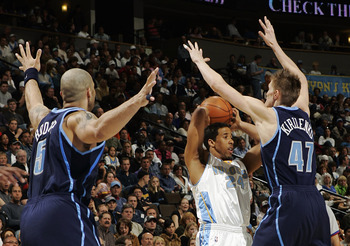 Brian Bahr/Getty Images
Kirilenko's flopping skills are so good, he apparently taught Matt Harpring how to flop with the Utah Jazz.
Like the next player on the list, Robert Horry apparently learned how to flop by watching them and the rest of the Jazz.
8. Chris Bosh: Academy Award Caliber Flopper in the Power Forward Role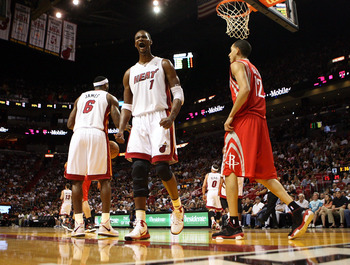 Marc Serota/Getty Images
Kevin Durant called Bosh a fake tough guy. After seeing Bosh fall to the floor to sell a call in a game, I realized there could be something to Durant's statement.
Would Maurice Lucas or Jim Brown fall to the ground to fake an injury? Um, no.
Bosh's artistic salesmanship on one call in a recent nationally televised game provided inspiration for Manu Ginobili's later acting performance during a collision with Marc Gasol—I'm almost sure of it.
7. Steve Nash: Gnashing of Canadian Teeth and Blood to Show for It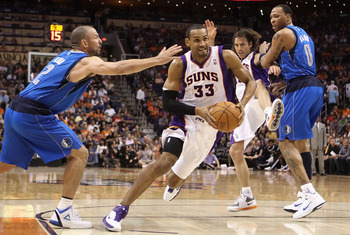 Christian Petersen/Getty Images
Who can forget Nash being virtually clotheslined by "Big Shot" Bob in the Spurs-Phoenix playoff series when Amare Stoudamire was suspended for a game?
Not the Suns.
Stoudamire jumped off the bench to defend Nash against the Spurs' bullies. Had Nash not flopped on that play, Phoenix may have won the series.
6. Tony Parker: He Learned from Two of the Best Floppers in Ginobili and Horry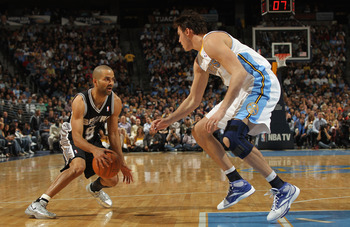 Doug Pensinger/Getty Images
"Pretty Tony's" image takes a beating every time he flops.
He doesn't do it often, but he's learned from some of the best, including Manu "Pacino" Ginobili and Bruce "Denzel Washington."
Parker is one of three Spurs on this list.
5. Danny Ainge: King of the Flop During the 1980s, He Was Rodman Before Rodman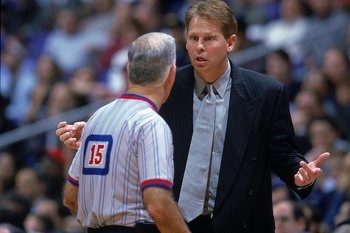 Harry How/Getty Images
He couldn't guard any of the L.A. Lakers, so he resorted to flopping way back in the 1980s.
Yes, boys and girls in Kelly green—Ainge invented the flop.
4. Bruce Bowen: He Had the Perimeter on Lock, but He Wasn't Above a Good Flop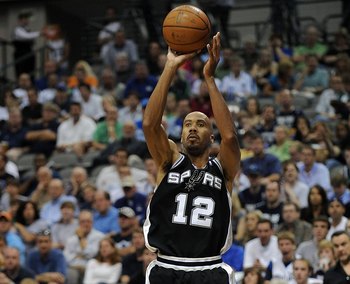 Ronald Martinez/Getty Images
Bowen was known as one of the top defenders and later a three-point specialist as well.
His opponents, including Ray Allen, accused him of being a dirty player. What? One of the Spurs play dirty? No way.
Bowen found his way to five NBA All-Defensive First Teams (2004-08).
3. Dennis Rodman: He Rebounded the Ball Like a Center with Small Forward Size
Matt King/Getty Images
"The Worm" Rodman had a reputation for being slick and slippery for referees.
Opposing players—from Alonzo Mourning to Shaquille O'Neal—accused him of flopping on numerous occasions.
As a Piston, Dennis earned the Defensive Player of the Year Award twice.
2. Derek Fisher: El Presidente Is a Tough Defender and Will Both Flop and Bull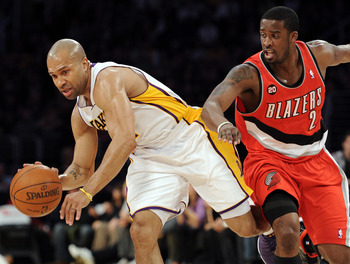 Harry How/Getty Images
Fisher is such a tenacious defender that his teammates call him Little Rock. Fish is the president of the NBA union, and he played college ball at Arkansas-L.R.
He was also born in Little Rock.
1. Manu Ginobili: The Al Pacino of the NBA, His Acting Is on Par with Pacino's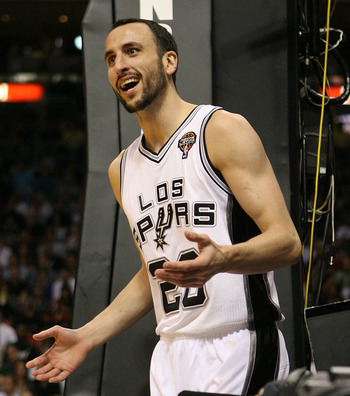 Marc Serota/Getty Images
Manu is the greatest NBA flopper of all-time. I mean, he has some monster flops.
He's never been an outstanding defensive player candidate and probably never will. This despite the fact that he's ultra-athletic and has a solid hustle game.
His last flop against Memphis' Marc Gasol was indeed ridiculous. As NBA TV analyst Jerry Stackhouse pointed out, the exact same play happened later in the same game.
The results with another player's reaction was much different.
Ginobili stayed on the court—face down—before limping off the court and missing the next game—a loss to Portland.
The way he flops, he probably does think the NBA is professional wrestling.
Keep Reading

San Antonio Spurs: Like this team?