Top Five Ways to Make Player Trades More Fan Friendly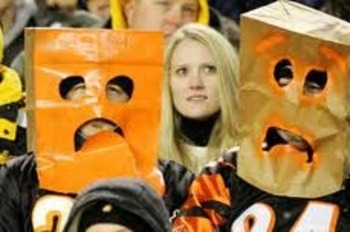 How many of us would retire prematurely from a cushy job if the conditions were lousy enough; a job that afforded you the comforts of being wealthy and having $80 millon in the bank.
I admit that my threshold for enduring misery in the name of a paycheck, like most people, is pretty damn high so I believe it's posturing on the part of the starting quarterback of the Cincinnati Bengals, considering retirement from professional football to escape his employer.
But that's exactly what Carson Palmer is threatening to do if he is not traded from the Cincinnati Bengals.
I'll be honest; I'm not a Bengals fan and it doesn't make a difference to me where Carson Palmer plays football next season, whether it is for the Bengals, the Cardinals, or the Silly Nannies.
But I know it matters to someone. I know there is a kid named Dylan in Ohio somewhere lying in bed, wearing a Carson Palmer jersey, tossing an orange and black football in the air, and staring at a Carson Palmer fathead on his wall that his dad reluctantly spent $100 on, asking himself why Carson doesn't want to play for his favorite team anymore.
If the Bengals cave in and Carson Palmer is traded, what is little Dylan supposed to do? His Bengals merchandise will be about as worthless as this, and this, and this, and this and this.
There should be rules in place to protect the fans from disgruntled players demanding their way out of town and from greedy teams who cut players with years left on their contracts to save a few bucks.
Here are my top five ways to help little Dylan and the rest of us cope with our favorite teams trading or cutting a player with time left on his contract.
5. Season Ticket Reimbursement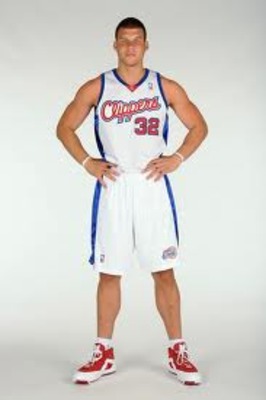 When purchasing season tickets, there should be a clause that if you are purchasing season tickets to watch a specific player and that player no longer plays for the team, you should receive at least a partial refund of the season ticket cost.
When Blake Griffin gets traded from the Clippers in a few years, there should be rioting in the streets of the City of Angels.
4. Jersey Trade-in Credit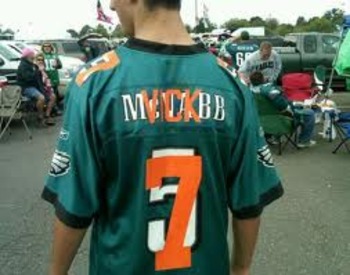 How many of us have purchased a jersey, only for that player to get cut or traded?
If there are years remaining on a player contract, the fans should receive a 50 percent discount towards another player of the fan's choosing.
In my life, I have had a Sixers Allen Iverson Jersey, Eagles Donovan McNabb, Eagles Lito Sheppard and Eagles Sheldon Brown. What am I supposed to do with those?
3. Team Must Explain Why Player Was Let Go or Traded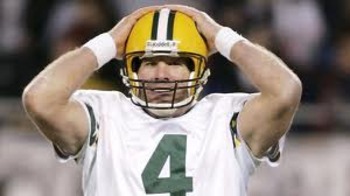 It would be refreshing for an owner or general manager to explain the team's logic to its fans, instead of us having to speculate all of the time.
When Brett Favre was traded to the Jets in 2008, it would have been awesome for Packers GM Ted Thompson to say "Come on guys, did you see that interception to cost us the NFC Championship against the Giants? That was a week ago; IT JUST HAPPENED! Why do I even have to explain this?
2. Player Must Explain Why He Wanted to Leave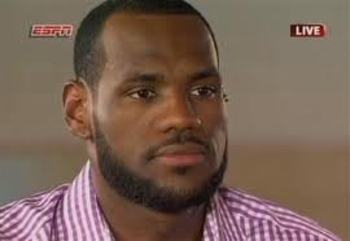 I don't want a phony shout out to the player's former city or a newspaper ad being taken out, thanking the fans for their support; I want honesty. I want the player to keep it real, keep it 100.
For example, when LeBron left Cleveland I wanted him to say "I've been here my whole life. It's cold, there's nothing to do here, and I'm tired of playing one-on-five basketball and losing to good teams. And that just isn't going to happen in Miami."
Team Must Conduct Decision-Like Press Conference to Announce Player Trade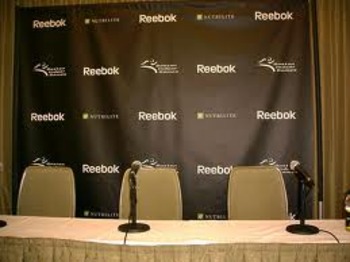 The press conference to announce Mo Williams/Baron Davis may not have garnered huge ratings but we all would've tuned in to watch Jim Gray interview Denver Nuggets GM Masai Ujiri to announce to the world where Carmelo Anthony was being traded:
Jim Gray: The answer to the question that everyone wants to know; what's your decision?
Masai Ujiri: In this spring, and it's very tough, in this spring Carmelo is taking his talents to the Mall of America and joining the Minnesota Timberwolves.
Gray: The Minnesota Timberwolves? That was the conclusion you woke up with this morning?
Ujiri: That was the conclusion I woke up with this morning.
Gray: Why?
Ujiri: It's not in the Nuggets organization's best interests to send Carmelo to the New York Knicks. I don't appreciate him being a distraction to the rest of the team for this entire season and sticking it to the good people of Denver.
Gray: How do you explain this to La La?
Ujiri: Who?
Gray: Carmelo Anthony's wife.
Ujiri: Uh, it's heartfelt to me. It's hard to explain; I never wanted Carmelo to leave Denver and we watched him grow from a man who runs backwards to a man who runs forward, but the greatest challenge for Carmelo and La La is to move on.
Keep Reading

Denver Nuggets: Like this team?