Los Angeles Clippers: Oklahoma City Thunder Version 2.0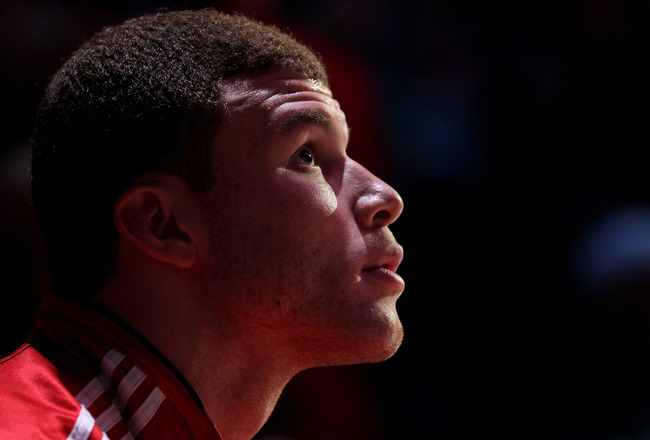 Stephen Dunn/Getty Images
The Art of Drafting
Last season, the bottom-dwelling Oklahoma City Thunder came out of nowhere to shock the NBA world and win 50 games, following a 23 win season the year before. How did they do this?
It was the art of the draft my friends. The Thunder are a perfect example of how to properly build through the draft and several teams have certainly taken note of it. We can expect that several bottom dwelling teams would like to do the same.
The Los Angeles Clippers are the perfect example of a team that is following in the footsteps of the Oklahoma City Thunder and building through the draft, in particular through top 10 lottery picks and in the case of both teams, at least one first-overall pick.
With that being said, who could be the next team to try this, and most importantly will they be successful?
Oklahoma City Thunder Depth Chart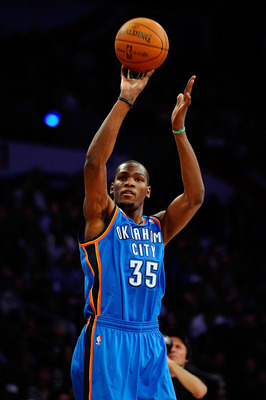 Kevork Djansezian/Getty Images
PG: Russell Westbrook, Eric Maynor, Royal Ivey
SG: Thabo Sefolosha, James Harden, Nate Robinson, Daequan Cook
SF: Kevin Durant, Morris Peterson
PF: Serge Ibaka, Nick Collison, D.J. White,
C: Kendrick Perkins, Byron Mullens, Nazr Mohammed Cole Aldrich
Los Angeles Clippers Depth Chart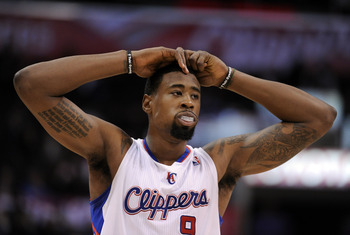 Harry How/Getty Images
PG: Mo Williams, Eric Bledsoe
SG: Eric Gordon, Randy Foye, Willie Warren
SF: Ryan Gomes, Al-Farouq Aminu, Jamario Moon
PF: Blake Griffin, Ike Diogu, Craig Smith, Brian Cook
C: DeAndre Jordan, Chris Kaman
Draft History: How'd OKC Do That Again?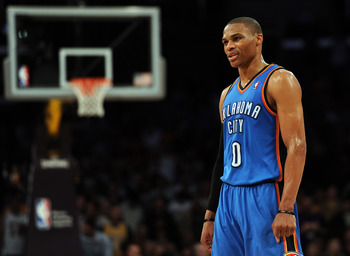 Harry How/Getty Images
So, here's how it works. It took the Thunder three top 10 lottery picks to get where they are right now,
2007: Pick 1: Kevin Durant
2008: Pick 4: Russell Westbrook
2009: Pick 3: James Harden
LA Clippers: Let's Give That a Whirl!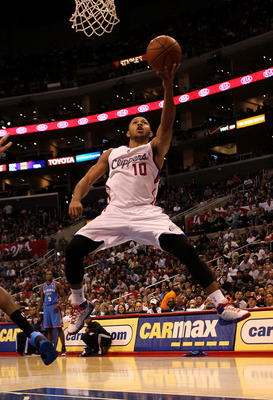 Stephen Dunn/Getty Images
As for the Clippers, after trading their pick in this year's draft, it seems as if they are comfortable with the great young talent they currently have and they will now look towards free agency in order to complete their rebuilding process. Here's how it looks so far…
2008: Pick 8: Eric Gordon (Pick 35: DeAndre Jordan)
2009: Pick 1: Blake Griffin
2010: Pick 8 Al-Farouq Aminu, (Pick 18: Eric Bledsoe: Traded from OKC)
Conclusion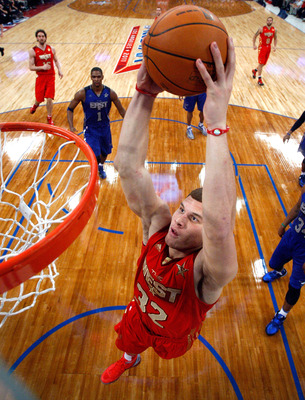 Pool/Getty Images
Conclusion:
I would also argue that the Clippers are actually in a better position because they have a scoring guard and a dominant presence in the post, whereas the Thunder had no such presence in the post and had a scoring guard and a scoring small forward instead.
Furthermore, I know they're head office has made some pretty bad choices in the past and all along, that has been my argument as to why they would never succeed. Somehow, though, I've been won over!
I don't care how bad the front office in Clipper land may be, there is no way they can screw this up.
Want More?
Keep Reading

Los Angeles Clippers: Like this team?