Toronto Raptors an NBA Powerhouse: How the 2005 Draft Could of Made It Happen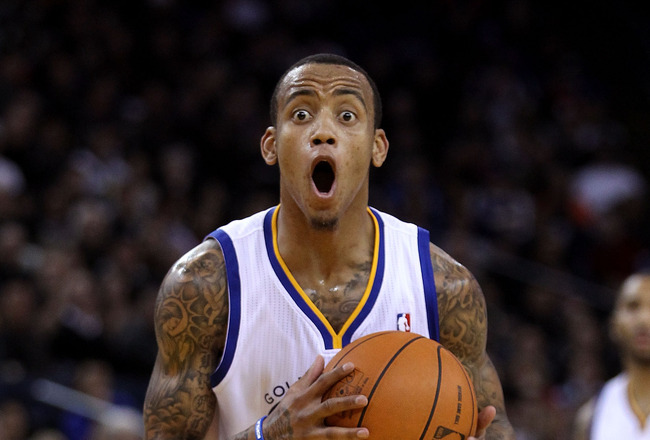 Ezra Shaw/Getty Images
Using my incredible powers of hindsight I decided to have a little bit of fun and take a fantastical look back on how the 2005 National Basketball Association Draft could have made the Toronto Raptors an NBA powerhouse.
I was amazed by how much this draft could of had such amazing changes to the Raptors.
Here's a hint—we could of had Monta Ellis instead of Roko Ukic...
Enjoy!
2005: The Draft That Was...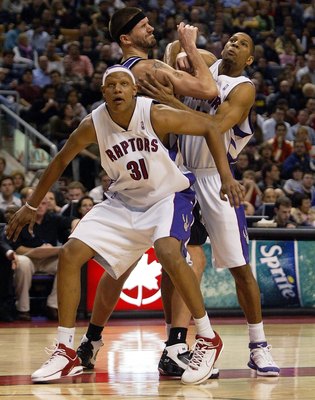 Dave Sandford/Getty Images
We ended up getting four players out of the 2005 NBA Draft thanks to the two draft picks we received from New Jersey as part of the horrible deal that sent Vince Carter to the Nets midway through the 2004-2005 season. What did we do with these picks? We drafted four players that are no longer with the team and some of which are not even in the league anymore. Way to pick 'em Rob Babcock.
In the first round we took Charlie Villanueva (seventh pick), Joey Graham (16th pick) and in the second round we took Roko Ukic (41st overall pick, 11th pick in the second round) and Uros Slokar (58th overall pick, 28th pick in the second round).
Every Raptors fan know this was not our best draft however using my incredible powers of hindsight, I will look back on what this draft could have meant for the Raps—take a look back on some of the great players we just missed out on by a matter of one pick. Although you may not believe me yet, by the end of this article you will understand how big of a difference it could of made if some of our picks were one spot ahead or behind on two occasions.
The 2005-2006 Depth Chart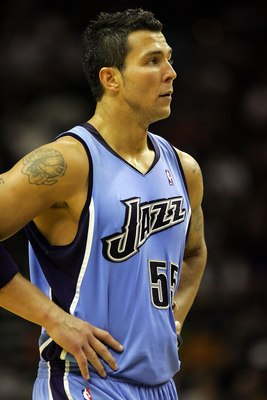 Lisa Blumenfeld/Getty Images
Okay, so I'd like to start by giving you a look at the Depth Chart for the start of the 2005-2006 season for Toronto Raptors
PG: Mike James, Jose Calderon
SG: Morris Peterson, Darrick Martin (signed midway through November)
SF: Jalen Rose, Joey Graham
PF: Chris Bosh, Charlie Villanueva, Eric Williams,
C: Rafael Araujo, Pape Sow, Loren Woods, Matt Bonner
2005: The Draft That Was Not...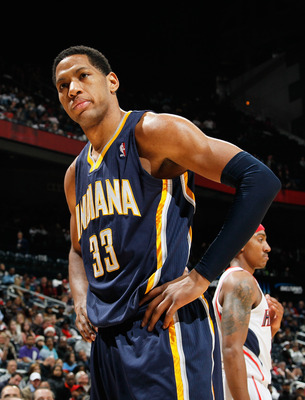 Kevin C. Cox/Getty Images
Now here's what we just missed out on in the draft, Albeit this roster would not have been amazing right off the bat, if the core had stayed together for a couple of years things would have ended up looking very different for the Raptors.
Instead of….
Charlie Villanueva (7) we take Andrew Bynum (10)
Joey Graham (16) we take Danny Granger (17)
Roko Ukic (41) we could have had either Monta Ellis (40) if he had gone one pick later but if you want to play by the rule than we could have still had Louis Williams (45) who has developed into a great PG .
Uros Slokar (58) being the third last player to be drafted there was no one selected after him that would have made a difference, however, Marcin Gortat (57) was taken one pick before him, so if you would care to bend the rules once again we could have had Marcin Gortat who certainly would deserve to be a mid-first round pick if the 2005 class was re-drafted.
Potential Depth Chart for 2005-2006... It's Alright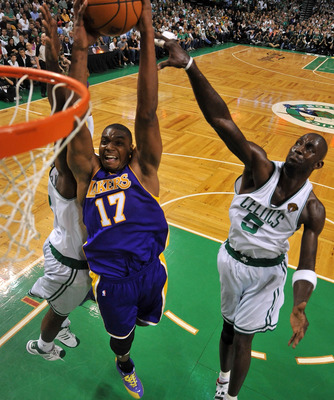 Pool/Getty Images
Therefore, our potential depth chart for the 2005-2006 season, had we had the incredible powers of hindsight could have looked something like this,
PG: Mike James, Jose Calderon, (Monta Ellis or Louis Williams)
SG: Morris Peterson,
SF: Jalen Rose, Danny Granger
PF: Chris Bosh, Eric Williams
C: Andrew Bynum, Matt Bonner, Loren Woods, Pape Sow
It may not look all that impressive yet, but now let's see what it would of looked liked a couple years down the road.
Fast Forward 2008-2009... That's More Like It!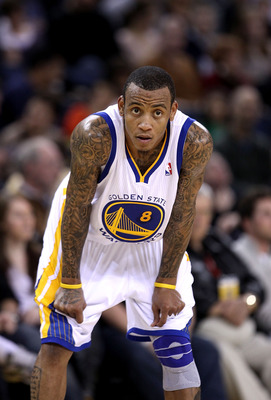 Ezra Shaw/Getty Images
Now shall we skip ahead a couple of years to the 2008-2009?
PG: Jose Calderon (his stellar play from the '07-'08 and '08-'09 seasons would of continued)
SG: Monta Ellis (reaches prime in 2007-2008 season)
SF: Danny Granger, (reaches prime in 2008-2009 season)
PF: Chris Bosh, (reaches prime in 2005-2006 season)
C: Andrew Bynum (reached his prime in 2007-2008 season and since Lamar Odom isn't around he never lands "awkwardly" on Odom's foot, never gets injured and continues to flourish.
Therefore, if you look at these players stats from the 2008-2009 season here is what we would have had from our starting lineup that year…
PG: Jose Calderon: 12.8 PPG, 8.9 APG, .406 3P%
SG: Monta Ellis: 19.0 PPG, 3.7 APG,
SF: Danny Granger: 25.8 PPG, 5.1 RPG,
PF: Chris Bosh: 22.7 PPG, 10.0 RPG,
C: Andrew Bynum: 14.3 PPG, 8.0 RPG,
Starting Lineup Stats + Fiscal Matters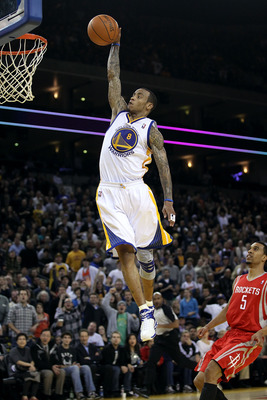 Ezra Shaw/Getty Images
Starting Lineup:
Points per Game: 94.6
Rebounds per Game: 25+
Combined Field Goal percentage: 0.488 percent
Combined Blocks per Game: 4.6
Average Age for the 2008-2009 season: 24.0 years of age
Starting Lineup Present Day Report Card:
Calderon: $9,000,000 for 3 years
Ellis: $11,000,000 for 4 years
Granger: $10,973,202 for 4 years
Bosh: $14,500,000 for 6 years
Bynum: 13,700,000 for 2 years
Total 2010-2011 Salary: $59,173,202 (current team salary: $67,698,088)
Report Card Time?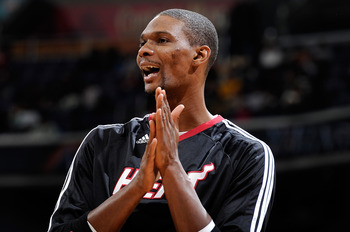 Greg Fiume/Getty Images
Offense: A
Absolutely no shortage of offense on this team, several bonafide scoring threats
Defense: B+ (hard to rank the defense, the B+ I give it is certainly up for debate, but nevertheless, it's much better than our current grade for defense).
Weak defense in the backcourt, however this is somewhat made up for by the strong defense of Danny Granger and Andrew Bynum
Overall: A -
Bosh would of been part of a nice little fantastic four here in Toronto so there would of been no need for the Miami Big 3!
Thanks for readin!
Want More?
Keep Reading

Toronto Raptors: Like this team?