NBA Playoff Predictions: Odds for Each East Team to Reach the Conference Finals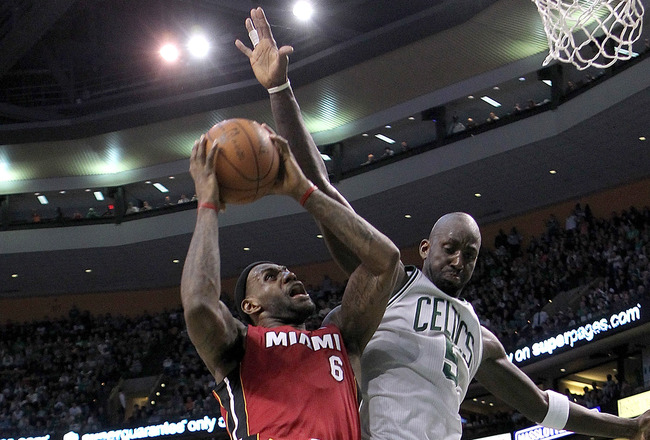 Jim Rogash/Getty Images
If you're a responsible gambler like me, you did your homework before the season started and have long since placed your bet on the Cavaliers to win the NBA championship.
But for those late to the game, fear not. The playoffs are still a month and a half away, and I come to you now with specific numerical odds for each East team to reach the conference finals.
(Editor's note: Save for asking Jeannetta McGettigan to the prom, Ryan Braun has never gambled in his life. So pay more attention to the order then the numbers. Because there's not a stronger word then arbitrary, the numbers are arbitrary.)
Yikes/1: Cleveland Cavaliers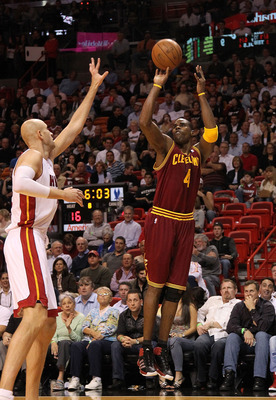 Mike Ehrmann/Getty Images
My favorite team isn't technically eliminated from the playoffs yet. Which means that technically, I didn't officially make a mistake when I re-financed my house on July 7th to bet the Cavaliers for 2011 champs.
If only Antawn Jamison wasn't out for the year…
1000/1: Washington Wizards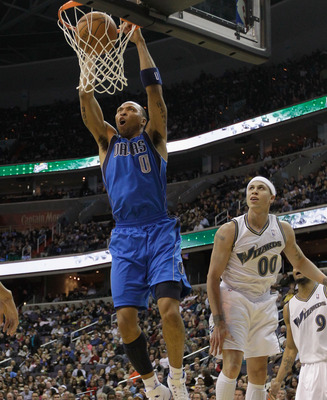 Rob Carr/Getty Images
If only they'd kept Mike Bibby…
The Wizards have lost six in a row, 15 of 17, and just dumped Hinrich's salary for the opportunity to convince someone else to join the second-worst team in the league.
John Wall is still fast, but for rest of the Wizards, this season seems to be taking forever.
1000/1: Toronto Raptors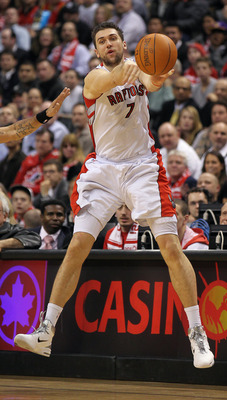 Claus Andersen/Getty Images
If only that Bargnani-Howard deal didn't fall through…
Then maybe I couldn't label that Chicago upset a fluke. The Raptors are one of the worst defensive teams in the league, and aside from Bargnani and DeRozen, the talent cupboard is bare.
Best case scenario? That the Raptors don't realize that.
You see, they don't get NBA League Pass in Toronto.
800/1: Detroit Pistons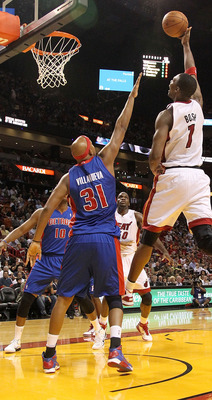 Mike Ehrmann/Getty Images
It's been a disaster of a year in Detroit. The Pistons are 22-40, a weak core is locked up for the foreseeable future, and Rip Hamilton's rebellion has stopped just short of including Goth makeup and cigarettes.
On the bright side, this video is the best thing to come out of Detroit since Eminem. (Who subsequently returned to star in this video.)
450/1: Milwaukee Bucks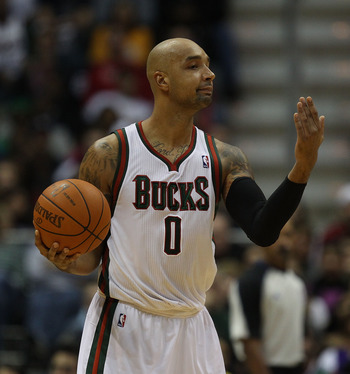 Jonathan Daniel/Getty Images
The Bucks, after going out and signing exclusively offensive players in the hope of reviving their moribund attack, are still awful offensively. Worse, by bringing in the gunners, they've lost some of their defensive edge (although they are still ranked 4th in the league in points allowed).
Next year should be better, with a healthier Bogut and an improved (?) Brandon Jennings.
But as things are now?
I wouldn't put my money on them.
(Side note: When Michael Redd comes back, they'll probably make the finals.)
450/1: New Jersey Nets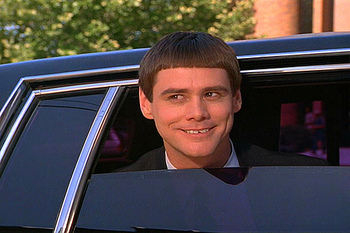 I fear for Billy King's life.
When Prokhorov reads King this article (as I presume he will), and fires off the '450/1' number, I'd love to see King respond with the Lloyd Christmas gem:
"So you're saying there's a chance."
I just want to see if that translates.
200/1: Charlotte Bobcats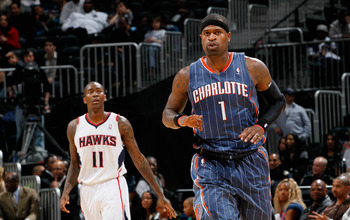 Kevin C. Cox/Getty Images
Well, the Bobcats aren't particularly good in any one area, they traded away their best player for Joel Pryzbilla, and they can't seem to keep games close enough for Stephen Jackson to make love to pressure on any kind of a consistent basis.
Which begs the question, for what reason has Stephen Jackson requested his lockers come pre-stocked with a bottle of wine and a can of compressed air?
125/1: Indiana Pacers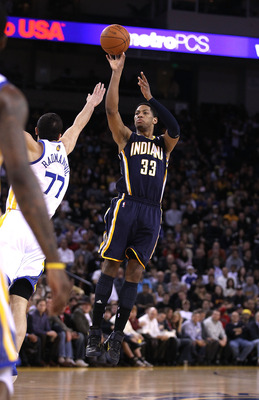 Ezra Shaw/Getty Images
If you're looking for minimum risk, maximum reward…put $50 down on the Pacers. Sure, there's .992 percent chance you'll lose $50, but there's a .008 percent chance you'll make $6,250. (I don't get betting.)
The Pacers are a half game up on the Wallace-less Bobcats, and they figure to hold on.
Indiana: probably the last team to make the playoffs, and more probably the first team to leave them.
60/1: Philadelphia 76ers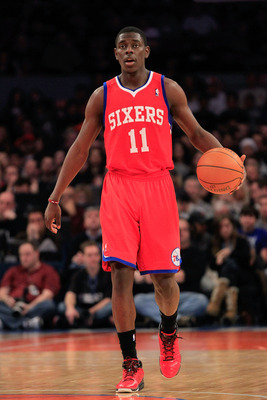 Chris Trotman/Getty Images
I love what Doug Collins is doing with this team. (I gave them the completely arbitrary 60/1 odds to indicate that.)
This incarnation of the Sixers is young, versatile, and they share the ball. Philadelphia went 9-3 in February, and Doug Collins is a candidate for Coach of the Year.
40/1: Atlanta Hawks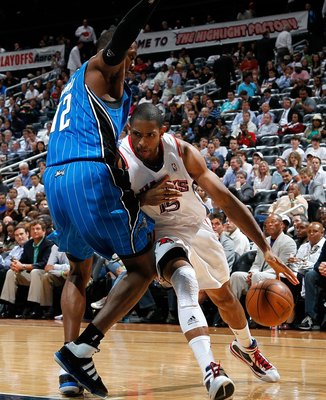 Kevin C. Cox/Getty Images
There's a better chance of Christina Aguilera singing the game one national anthem than there is of the Hawks making it to the last round in the east.
I would like to believe differently. I like Al Horford. (I think he deserves to go to...jeez, I don't know, what about Cleveland?)
That said, this year will end for Atlanta in similar fashion to the last.
They'll go out in the first round, and probably to Orlando.
9/2 : New York Knicks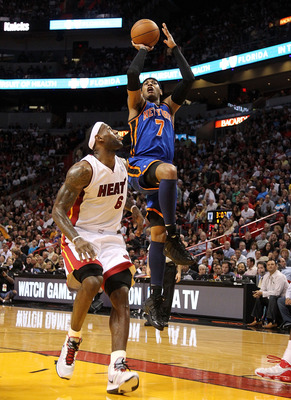 Mike Ehrmann/Getty Images
Give them this, they're going to make things interesting.
After scoring a big win Sunday against LeBron and the Heat, the Knicks have added credibility. Carmelo can't be stopped, Amar'e is a monster, and Billups looks to be (for the time being) an upgrade over the surprising Raymond Felton.
My caveat?
Of the top four teams in the East, the Knicks match up most naturally with Miami. And the chances that they'll see Miami before Orlando or Chicago are slim to none. With Dwight Howard to neutralize Amar'e, and Derrick Rose to outpace Billups, I don't see the Knicks escaping either of those match-ups.
4/1: Chicago Bulls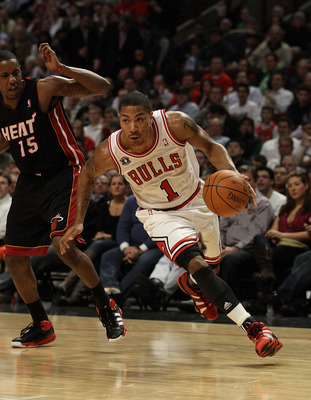 Jonathan Daniel/Getty Images
Placing Chicago behind Orlando is my biggest 'out on a limb' suggestion.
My accordant reasoning is twofold:
One—Besides the Celtics, Orlando is the only team in the East I think has a legitimate chance to beat Miami. Let me use last Thursday night's Heat-Bulls game as an example.
Amazing game, full playoff intensity...and things looked just a bit too hard for the Bulls. To their credit, they won! They're a tenacious group. But it should be noted that they won at home, and by the skin of their teeth.
The last time I remember hearing the "They won, but it was just too hard" logic was from Barkley after the Cavs had defeated the Magic in a Cleveland-set game 5 (avoiding elimination, and sending the series back to Orlando 3-2). Barkley said that as well as the Cavs had played, they could not possibly play two more games with that level of energy, with that little room for error.
And he was right. They got blown out the next game. Season over.
So that's problem number one. I don't think the Bulls can win that Thursday game three times over the course of a week and a half.
Two—They can't win on the road.
That's even worse.
I would like nothing more then to see Derrick Rose lead the Bulls out of the East this year…but it's just too hard right now.
It's not yet their time.
3/1: Orlando Magic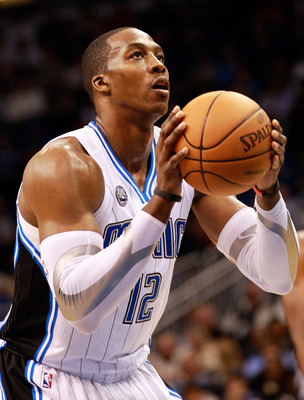 Sam Greenwood/Getty Images
Now, do I think the Magic will beat the Heat? No.
Do I think they'll beat the Celtics? Probably not either.
But as we saw in 2008, all it takes is this team to get hot from the perimeter. When they do, they become as dangerous as any team in the league. When they do, Orlando can beat anybody. (The caveat there is that they've exhibited such tendencies far less frequently this year than in the past few.)
Dwight Howard is the biggest X-factor in the Eastern Conference. Save for the just about 39-year-old Diesel (which, contrary to Ainge's belief, does not age like fine wine), none of the contenders have anyone to deal with Howard.
It's on the rest of the Magic; they just need to get hot.
1/1: Boston Celtics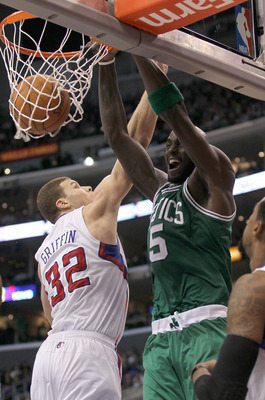 Stephen Dunn/Getty Images
They're weary, but we're used to that. They've staggered, but we've seen that before too.
The Celtics are resilient, and they'll be standing with the last of the East...but they desperately need to hang on to home court for another month and a half. (They currently hold that position by one game.)
Regardless of the platitudes you are sure to hear leading up to the playoffs, this year is different for them. There is no way they're beating Miami without the potential penultimate game in Boston. They may not be beating them anyway.
9/5: Miami Heat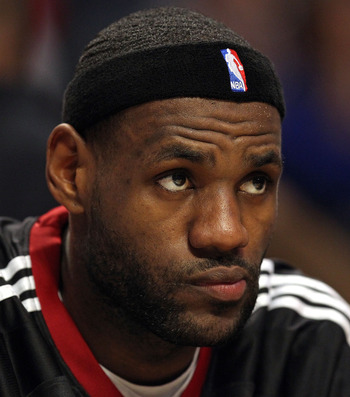 Jonathan Daniel/Getty Images
It hurts me to write, but I'm a responsible faux-journalist.
Not only have they been the only team in the East (besides possibly Chicago) gaining steam for months, they figure to make out tops among the contenders in the buyout sweepstakes. While Mike Bibby can't defend, neither can Arroyo or Chalmers. Bibby is a consistent and clutch outside shooter, and an amazing 'for nothing' addition for a team that features the two preeminent slashers in the league.
Their next meeting with Boston, on April10th, will be very telling as to where each stands.
It may be for home court throughout the playoffs.
Keep Reading

Miami Heat: Like this team?