Dwight Howard and Top 5 Most Dominant NBA Centers of All Time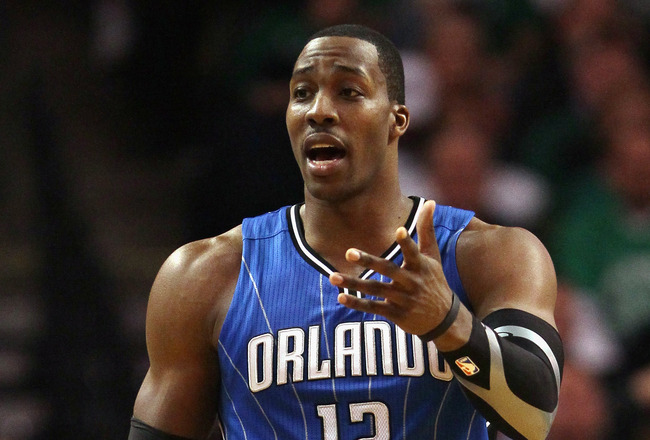 Elsa/Getty Images
Dwight Howard is having an MVP-caliber season for the Orlando Magic.
He has started all 59 games and has averaged a career-high 23.3 points, 13.9 rebounds and 2.2 blocks per game.
He will be a hot commodity when he is eligible for free agency after the 2012 season.
This is Howard's seventh year in the league, and he is already putting himself in the conversation of the greatest centers of all-time.
Though he isn't there just yet, he's only 25—the sky is the limit for the 6'11" superstar. He will need to continue his pace of play for the next decade to become one of the all-time greats.
Here is a list of the top five most dominant centers in the history of the NBA.
The Future: Dwight Howard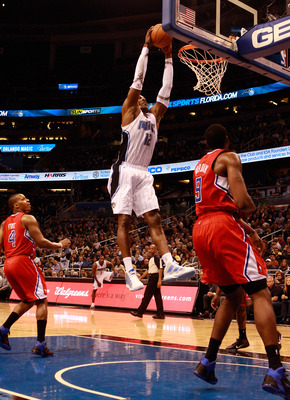 Sam Greenwood/Getty Images
Once again, it's too early to consider Dwight Howard among the top five centers in history. He will have his work cut out for him is he wants to fit into this elite class.
However, he is well on his way.
Whether he remains in Orlando or suits up for a different team, the statistics will keep piling up for Howard.
His goal is an NBA Championship, so that might affect his decision.
The "Dwight Howard Decision" may easily rival LeBron James' decision to play for the Miami Heat.
Honorable Mention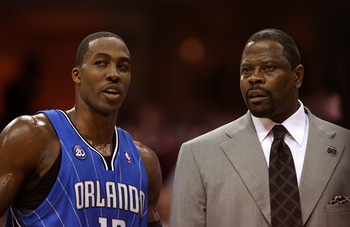 Elsa/Getty Images
Patrick Ewing, Moses Malone and David Robinson were all dominant centers in the NBA.
However, they fall just short of the top five.
Of these, Ewing had the most dominant career. Ironically, he is Dwight Howard's assistant coach in Orlando. No wonder Howard is so smooth around the basket.
Ewing was an 11-time All-Star, all with the New York Knicks.
The one thing that Ewing lacked in his career was an NBA Championship. The Knicks lost to Hakeem Olajuwon (who we'll see real soon) and the Houston Rockets in 1994 and the aforementioned Robinson and the San Antonio Spurs in 1999.
Ewing was the focal point on offense and defense for the Knicks. He would have loved playing next to an Amar'e Stoudemire or Carmelo Anthony type player.
5. Hakeem Olajuwon
Bob Levey/Getty Images
Hakeem Olajuwon is the definition of a two-way player.
Not only was he deadly around the basket, he was a defensive specialist who is the all-time leader with 3,830 blocked shots.
He also ranks ninth on the NBA's all-time scoring list with 26,946 points.
When the Houston Rockets won the NBA Finals in 1994, Olajuwon became the only player in NBA history to win regular season MVP, Finals MVP and Defensive Player of the Year.
He was a can't-miss talent and left a lasting impact on the game.
4. Shaquille O'Neal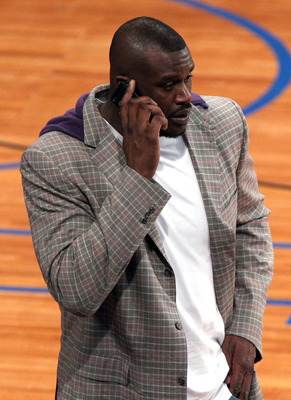 Noel Vasquez/Getty Images
What else can be said that hasn't already been said about the Diesel?
Since day one, Shaq has been an absolute beast on the court. He makes monstrous dunks look routine and he even shattered a few backboards in his prime.
He is fifth on the all-time points list with 28,590, and that number is still increases as Shaq currently calls Boston his home.
Shaq is a four-time NBA Champion and three-time Finals MVP.
He will look to increase those numbers if the Celtics can make a run in the playoffs.
He's had some trouble with his Achilles this season, but a return to the court should happen soon.
Imagine if Shaq could make his free throws? He'd easily be in the top-three for scoring.
3. Bill Russell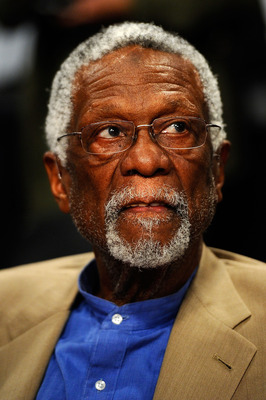 Kevork Djansezian/Getty Images
Despite the current "Big Four," Bill Russell is still Boston Celtics basketball.
He pulled down 21,620 rebounds in his career, which averages to an incredible 22.5 rebounds per game. Both of these figures are second on the all-time list.
His career only lasted 13 years which is shorter compared to some of the other great centers. However, Russell won 11 NBA Championships during that time.
He also brought home five regular season MVP awards.
Russell was a true winner, which cements him as one of the most dominant big men of all-time.
2. Kareem Abdul-Jabbar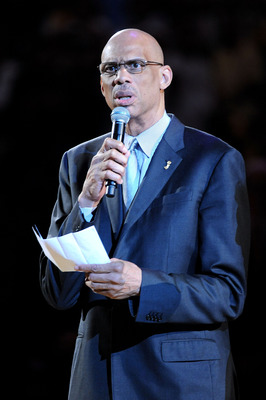 Lisa Blumenfeld/Getty Images
What do you get when you add 7'2" of athleticism, a deadly hook-shot and a dynamic personality to boot?
You get Lew Alcindor, more commonly known as Kareem Abdul-Jabbar.
Abdul-Jabbar sits on top of the NBA's all-time scoring list with 38,387 points. He's also third in total rebounds with 17,440 and third in blocked shots with 3,189.
He had a tremendous career, complete with six NBA Championships and six MVP awards.
If his on the court wasn't enough, Kareem also has had a successful acting and writing career.
He was great in Airplane!
1. Wilt Chamberlain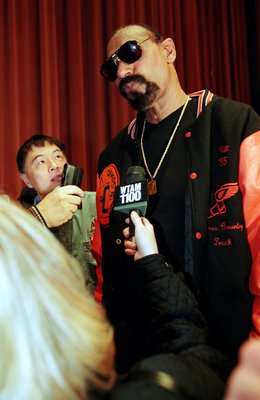 Brian Bahr/Getty Images
Wilt Chamberlain was a scoring machine. He and Michael Jordan are the only players in NBA history to average over 30 points for their careers. They both have career marks of 30.1 points per game.
He also averaged 22.9 rebounds per game, good enough for the best mark ever.
Though he only won two NBA Championships, he actually won four NBA Finals MVP awards. Winning the MVP when your team loses is a remarkable feat, and Wilt did it twice.
He will always be remembered for his 100-point game on March 2, 1962. Chamberlain was a member of the Philadelphia Warriors at the time.
Chamberlain revolutionized the position and will thus go down as the most dominant center to play the game, unless Dwight Howard or another future star can make a serious run.
Keep Reading