Carmelo Anthony Trade: How the New York Knicks and Miami Heat Match Up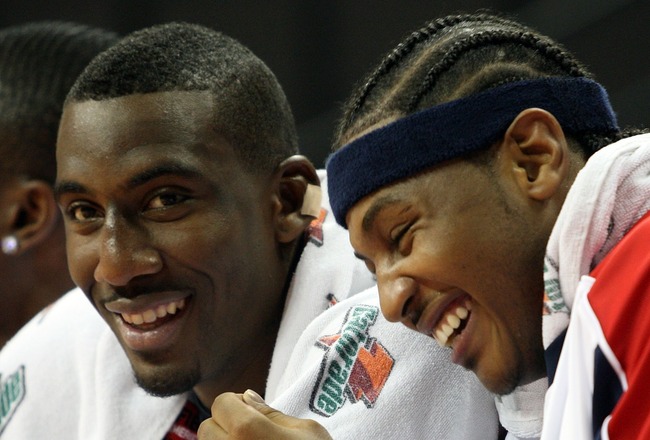 Jamie Squire/Getty Images
Rumors are circulating that Carmelo Anthony is going to be traded again before the deadline.
Just kidding.
However, anyone who has been following trade rumors in the last couple weeks can agree with this: A day without a Melo trade rumor is a day spent under a rock.
On Monday, Feb. 21, speculation ended and reality set in when Carmelo was sent to the New York Knicks in a three-team blockbuster trade. Here's what each team received:
New York Knicks get: Carmelo Anthony, Chauncey Billups, Shelden Williams, Anthony Carter, Renaldo Balkman and Corey Brewer
Denver Nuggets get: Raymond Felton, Wilson Chandler, Danilo Gallinari, Timofey Mozgov, Knicks' 2014 first-round pick, Warriors' 2012 and 2013 second-round picks and $3 million cash
Minnesota Timberwolves get: Eddy Curry and Anthony Randolph
Here's a look at how the new-look Knicks now match up with one of the favorites in the East—the Miami Heat.
Knicks Roster Decimated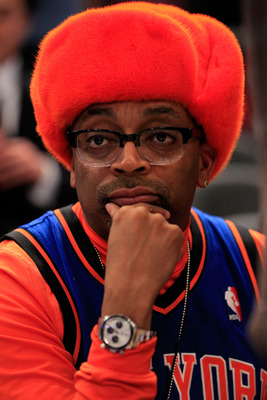 Chris Trotman/Getty Images
The Knicks sent away six players on their 15-man roster.
It doesn't take a math major to understand that sending out 40 percent of your roster can cause some distinctive changes. Although the Knicks acquired six players in return, there's no denying how different the team will look and play.
The Miami Heat set the tone for aligning stars. When any team looks to do the same, it is immediately compared to the Heat.
The difference with the Heat is that they acquired LeBron James and Chris Bosh through free agency. Other than giving up Michael Beasley, the Heat didn't make too many roster changes.
The complete roster overhaul that the Knicks experienced is unheard of at the trade deadline.
When the Knicks travel to Miami to take on the Heat on Feb. 27, four of the first five picks of the 2003 NBA Draft will be on the floor at the same time.
Then there's Amar'e Stoudemire.
How will the teams match up at each position?
Chauncey Billups vs. Mario Chalmers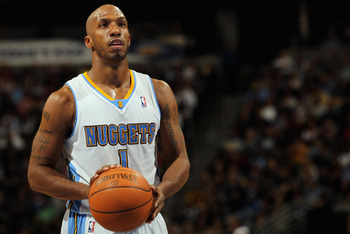 Doug Pensinger/Getty Images
At 34 years old, Chauncey Billups is shooting lights out.
The veteran point guard still has some years and some big shots left in him. Whether or not he stays with the Knicks after this season is still up in the air. For the time being, Billups is an above average option at the point.
Mario Chalmers is a young point guard. He's seeing more and more of the starting lineup as the season goes on, but still has tons of room to improve. Unfortunately for Chalmers, he doesn't see too much of the ball in the Heat offense.
His progression could suffer because of that.
At this point, Billups is the much more experienced, confident player. He'll see the ball more and rightfully so.
Advantage: Knicks
Landry Fields vs. Dwyane Wade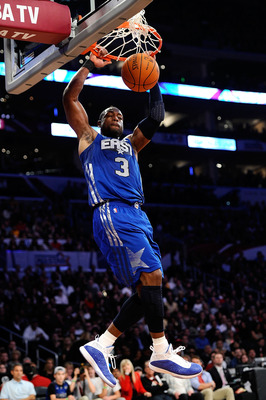 Kevork Djansezian/Getty Images
When it comes to guards in the NBA, it's hard to find anyone that can stand toe-to-toe with Dwyane Wade.
Last year in the first round of the playoffs, Wade single-handedly beat the Celtics in one game. The Heat lost the series in five, but that one game was a tribute to Wade's value. He can score from anywhere, distribute the ball, rebound and defend.
Wade has one of the most complete games from the guard position.
Landry Fields is a promising rookie for the Knicks. He's got good height for a guard at 6'7" and a high ceiling.
However, he's still a rookie and no rookie can challenge Wade on a night-to-night basis. Fields will become a solid player, but he'll never rise to Wade's level.
Advantage: Heat
Carmelo Anthony vs. LeBron James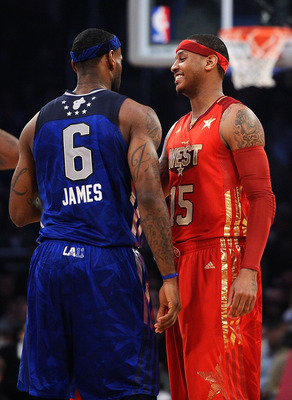 Kevork Djansezian/Getty Images
These two friends will provide a great matchup every time they hit the floor.
Carmelo Anthony is a scorer. He can spot up, drive and hit shots from beyond the arc. His defense lacks at times, but his build suggests he could be a great defender.
Carmelo can outscore anyone on any given night.
But he still doesn't provide the effect that LeBron James does.
In their rookie season, these two battled closely for the Rookie of the Year Award, with LeBron ultimately coming out on top. LeBron has the athletic prowess to play any position on the court—a modern Magic Johnson.
No one can stop him from getting to the hoop. He's the most complete player in the NBA today and one of very few players that has the advantage over Anthony.
Advantage: Heat
Amar'e Stoudemire vs. Chris Bosh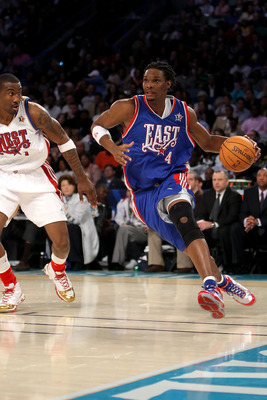 Chris Graythen/Getty Images
Amar'e Stoudemire is a powerhouse in the paint. His performance with the Suns against Tim Duncan in the playoffs a few years ago was one of the best series of all time.
He's added a mid-range jump shot to his repertoire and he's not afraid to take over a game if need be. He's an energetic player and a tough matchup for any defender.
Chris Bosh's importance to the Heat is severely misunderstood. If it weren't for Bosh, the Heat would have virtually no post defense and, in turn, no one to guard Amar'e.
Bosh shoots a high percentage from the field and has incredible quickness for someone his size. He can still add some weight to his frame to improve his ability to back players down.
All in all, Bosh is an underrated part of the Heat, but he's not at the level of Amar'e.
Advantage: Knicks
Ronny Turiaf vs. Zydrunas Ilgauskas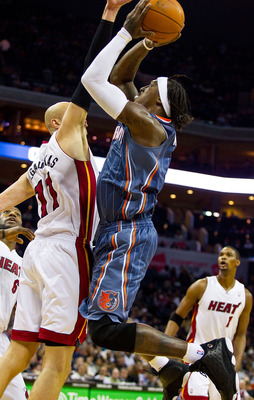 Brian A. Westerholt/Getty Images
Both team's biggest concern is right under the basket.
Zydrunas Ilgauskas is running out of miles on his legs.
The Heat's veteran center isn't out there to play 40 minutes a night—just to make open looks and corral a few rebounds. Ilgauskas is a valuable center to have on the roster, but can't log minutes like he used to.
Ronny Turiaf had heart problems back in LA that caused him to go through open heart surgery. Even though he's bounced back to play solid basketball, people question if he can take on more minutes.
This may be put to the test now that the Knicks shelled out some valuable big men.
As of right now, Ilgauskas is the more reliable presence down low.
Advantage: Heat
The Verdict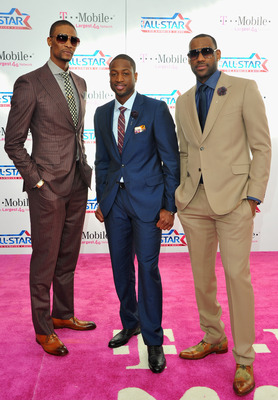 Alberto E. Rodriguez/Getty Images
The Knicks made a huge stride by doing this deal. Yes, they gave up a lot, but they didn't send anyone packing that's not replaceable.
However, they are still a few players and some team chemistry away from being a legitimate threat in the NBA. Don't be surprised if they see a struggle comparable to the Heat's from the beginning of the year.
If the Knicks lose Billups and land Chris Paul, watch out.
On Feb. 27, the Heat will prove they are a team. The Knicks will have bright spots, but their offense will be a lot of dribbling and one-on-ones.
Result: Heat 124, Knicks 105
Keep Reading

New York Knicks: Like this team?