NBA Trade Speculation: Marvin Williams And 10 Players Who Could Still Be Moved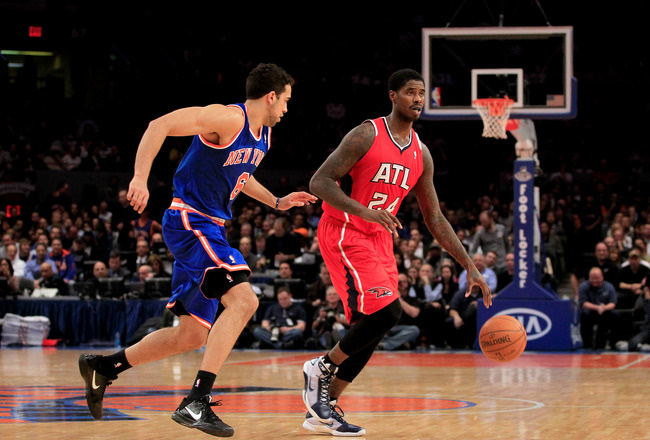 Chris Trotman/Getty Images
Now that Carmelo Anthony has finally been traded, we can all focus our attention on the other players who could be traded.
Almost every team in the league has some kind of trade rumor surrounding it, with many players potentially on the move.
Even elite teams like the Celtics and Lakers could be making moves before the trade deadline on Thursday.
Here are 10 players who could still get traded before Thursday's deadline.
10. Troy Murphy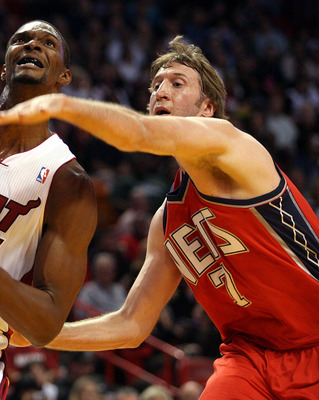 Marc Serota/Getty Images
Murphy will surely be a part of any trade the Nets make before the deadline.
He is very disgruntled in New Jersey and he has an expiring contract at the end of the season.
His name has been linked to many teams throughout the season, so look for him to be traded before the deadline.
9. Jermaine O'Neal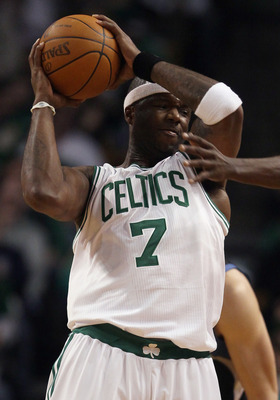 Elsa/Getty Images
O'Neal is a serviceable, veteran center that could contribute to a number of different teams.
The Celtics could be active at the deadline, and with Kendrick Perkins back from a knee injury, O'Neal is dispensable.
8. Andre Miller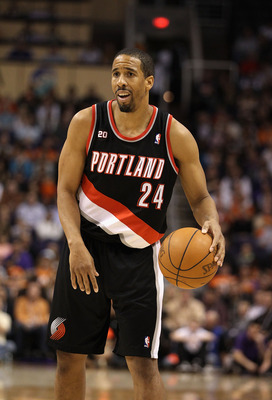 Christian Petersen/Getty Images
Miller's name has come up recently in trade rumors surrounding the Trail Blazers.
Most notably, he has been linked to the New Jersey Nets, as the Blazers may want to get younger at the point guard position with Brandon Roy's future in jeopardy.
7. Tayshaun Prince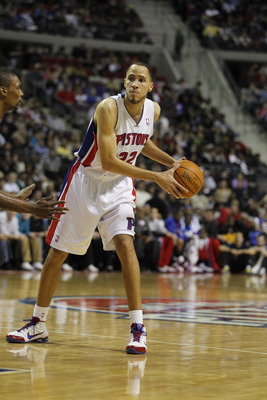 Gregory Shamus/Getty Images
The Pistons are a mess and looking to rebuild.
Prince is a great defender who could greatly contribute to a playoff contender.
Earlier in the season, there were rumors he could be traded to Atlanta. Now, even more teams have come into the picture.
If the Pistons made a move, Prince will be the guy to go.
6. Raymond Felton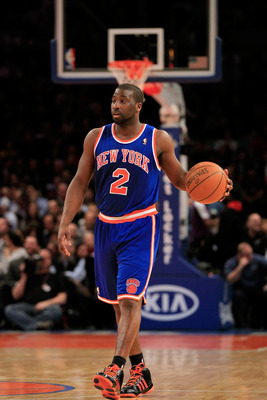 Chris Trotman/Getty Images
Though he was just traded, Felton could be on the move again.
The Nuggets believe Ty Lawson is ready to take over the starting point job role, which leave Felton out of a starting spot.
Any team with a need at point guard and expendable first-round picks could come in and snatch Felton before the deadline.
5. Andrew Bynum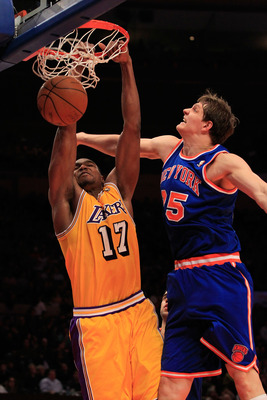 Chris Trotman/Getty Images
Though they were unable to land Carmelo Anthony, the Lakers could still make a move before the deadline.
If they are looking to make a splash, or just looking to make a change to a struggling team, Bynum would be the guy the Lakers would move.
4. Devin Harris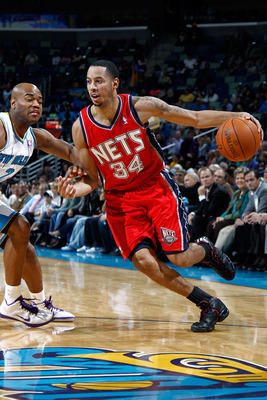 Chris Graythen/Getty Images
Harris has been rumored to be on the move since last offseason, and he might finally be shipped by Thursday.
Portland and Atlanta both have interest in the point guard, and the Nets have made it no secret that they are willing to trade their starting point guard.
A package with Troy Murphy is the most likely trade scenario for Harris.
3. Marvin Williams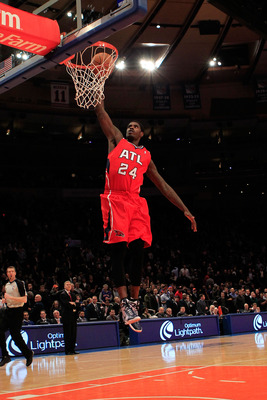 Chris Trotman/Getty Images
Atlanta Hawks fans have been clamoring for a trade to boost their postseason chances. Though Jamal Crawford could be traded, it is more likely Hawks will move Marvin Williams.
The Hawks will use Williams has trade bait for guard help, possibly Ramon Sessions or Devin Harris.
Regardless, Williams' disappointing run in Atlanta may soon come to an end.
2. Shane Battier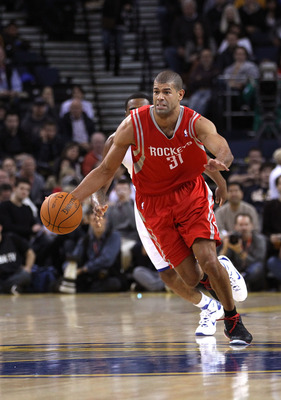 Ezra Shaw/Getty Images
Battier's name has recently been linked to the Boston Celtics.
The Celtics could definitely use Battier's defensive abilities off the bench, and they seem willing to deal the Rockets in order to acquire Battier.
Shane Battier to the Celtics would definitely make them the favorites in the East.
1. Danilo Gallinari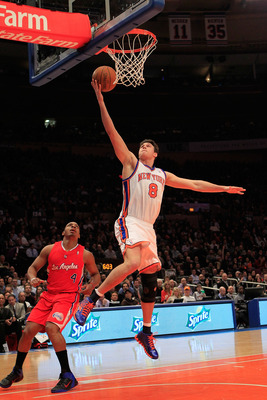 Chris Trotman/Getty Images
Another recently traded New York Knick, Gallinari, could be on the move again.
The Clippers have reportedly already offered the Nuggets a first-round pick for Gallinari. The Cavaliers, Raptors and Nets have also expressed interest in acquiring the Italian.
Before Thursday's deadline, Gallinari could be on his third team of the week.
Keep Reading