NBA Rankings: What's in a Name? Listing Team Mascots From Worst To First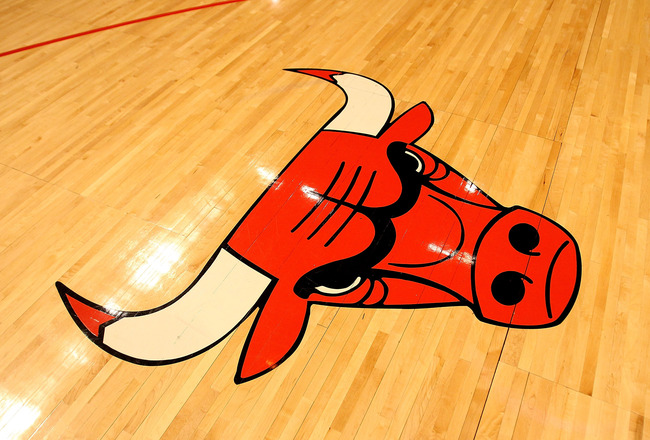 Jonathan Daniel/Getty Images
What's in a name? Everything.
NBA mascots are names we hear every day. Some resonate, some don't.
A few are so iconic, they don't even need to be mentioned along side their city.
However, some are so poor, you could mention the city alongside it and still people wouldn't know who you are talking about.
So how do they rank? Click through and find out.
#30 Charlotte Bobcats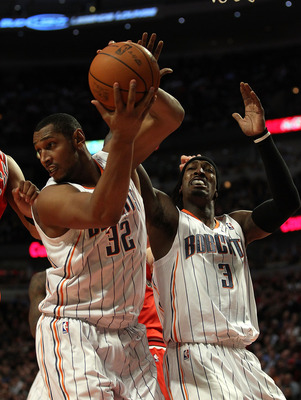 Jonathan Daniel/Getty Images
How does a franchise from basketball-rich North Carolina, with classic names such as the Tar Heels and the Blue Devils, first choose the Hornets for their NBA team, and then when they get a second chance to redeem themselves, choose the Bobcats?
Did they think they were choosing a mascot for a middle school?
#29 Memphis Grizzlies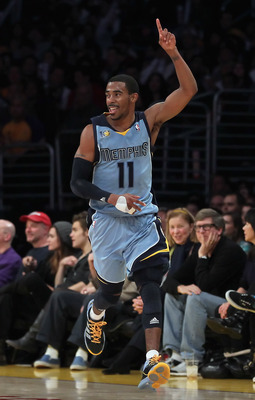 Jeff Gross/Getty Images
When Memphis acquired the Vancouver Grizzlies, they had an opportunity to make things right. They didn't.
Only in Montana does this mascot work; certainly not in Memphis.
#28 New Orleans Hornets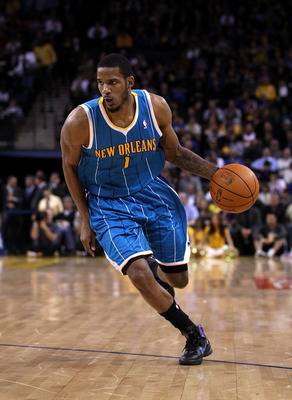 Ezra Shaw/Getty Images
I know the Utah Jazz had the rights to your original dandy of a mascot, but come on, New Orleans, Hornets was your second choice?
It didn't work in Charlotte, so why would it work in the Big Easy?
#27 Washington Wizards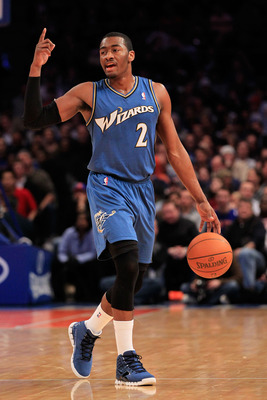 Chris Trotman/Getty Images
When the Bullets became politically incorrect, Washington went to the board room and tried to figure out how many potential mascots started with the letter W.
In the end, there weren't many, and they settled for the Wizards.
#26 Toronto Raptors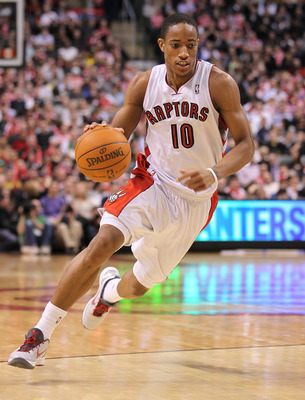 Claus Andersen/Getty Images
Didn't Toronto have an entire country to choose from?
For a city that was wise enough to choose the Maple Leafs for their hockey team, how did they settle on the Raptors?
#25 Minnesota Timberwolves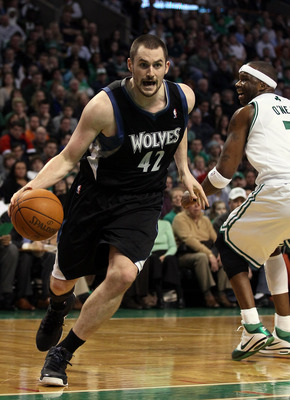 Elsa/Getty Images
From the very beginning, this mascot just hasn't worked.
Although it is somewhat original, it's just to darn long and the franchise has never been able to decide whether to go with the "Timber," or just lose it all together.
#24 Oklahoma City Thunder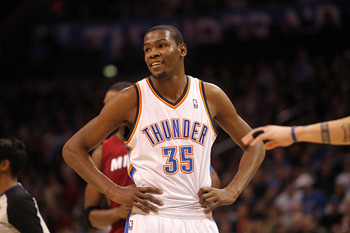 Ronald Martinez/Getty Images
Who can argue that the Seattle SuperSonics wasn't one of the coolest mascots in the league?
Did OKC know they were getting an NBA team and not an Arena Football League team when they chose the Thunder?
#23 Sacramento Kings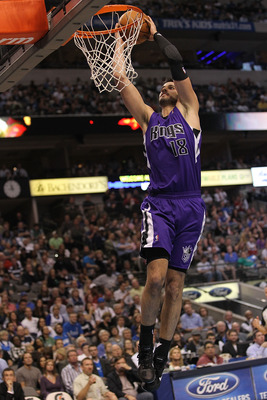 Ronald Martinez/Getty Images
While it resonated somewhat in Kansas City, it didn't travel well to Sacramento, especially since another California city shares the same mascot in the NHL's LA Kings.
#22 Golden State Warriors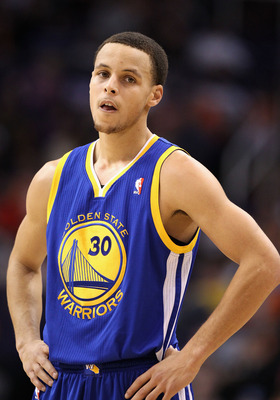 Christian Petersen/Getty Images
Just plain Warriors is no good. But Golden State? That's pretty darn cool. It's hard to choose any mascot that wouldn't be overshadowed by the name Golden State.
They should have no mascot, and just be Golden State. That would be awesome.
#21 Atlanta Hawks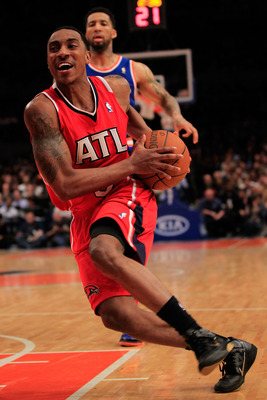 Chris Trotman/Getty Images
The Omni was much cooler than the mascot ever was. Although, the old-school uniforms worn in the days of Dominique Wilkins were pretty stellar.
Anytime you have to put "ATL" on your jersey, you know your mascot sucks.
#20 Orlando Magic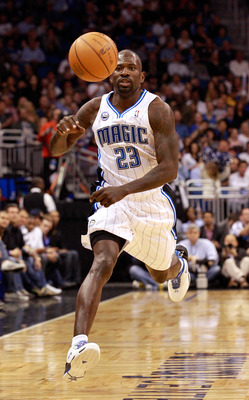 Sam Greenwood/Getty Images
Although the mascot isn't too lame, it's just the fact they named their team after one of the game's brightest stars.
Magic will always belong to Earvin, not Orlando.
#19 Milwaukee Bucks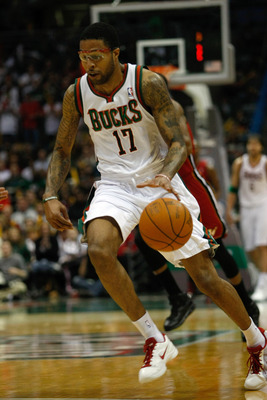 Scott Boehm/Getty Images
When it's all said and done, it's just a damn deer.
#18 New Jersey Nets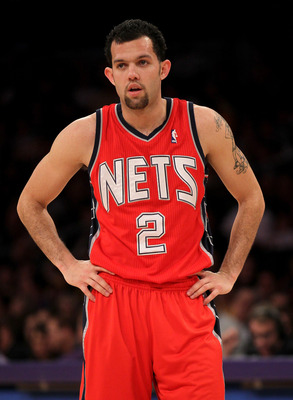 Stephen Dunn/Getty Images
So simple yet...well, nothing really. I think they are just named after the basketball nets? Am I wrong?
#17 Miami Heat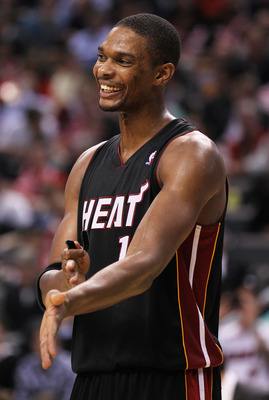 Claus Andersen/Getty Images
We get it, it's kind of hot in Miami. The Suns already used it.
#16 Houston Rockets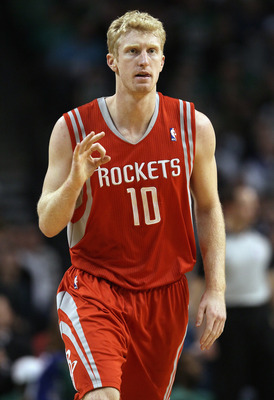 Elsa/Getty Images
Although the name Rockets isn't that original, it works in Houston, as it identifies with NASA's mission control.
#15 Los Angeles Clippers
Stephen Dunn/Getty Images
When you say the word Clippers, who doesn't think of empty seats, hilarious draft picks, and futility?
That's when you know you have an original mascot.
#14 Phoenix Suns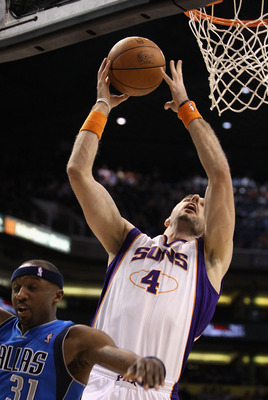 Christian Petersen/Getty Images
So simple, yet so original. It just flows right off the tongue.
How better to describe Phoenix?
#13 Denver Nuggets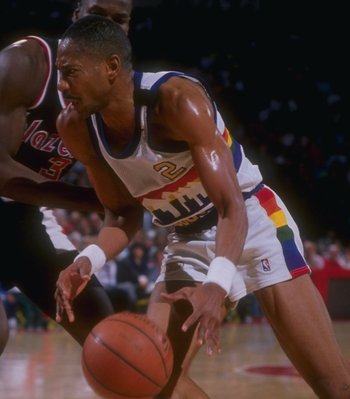 Tim DeFrisco/Getty Images
Just the name conjures up an image of Alex English's old-school rainbow jersey. The one with the city skyline in front of the mountain range.
An original name tied into the local mining boom. Well done.
#12 Cleveland Cavaliers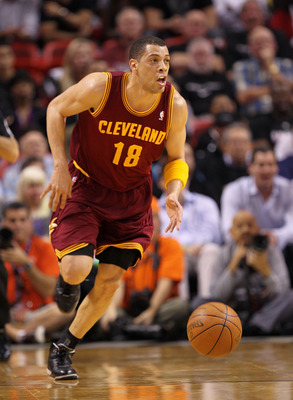 Mike Ehrmann/Getty Images
You can't go wrong with either the Cavaliers or Cavs.
And who just doesn't love saying the "Cleveland Cavaliers?" Go ahead, try it, it's fun.
#11 Dallas Mavericks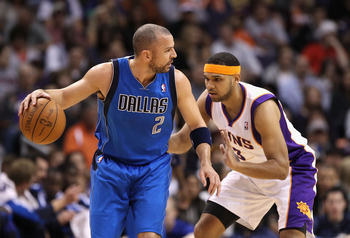 Christian Petersen/Getty Images
Just like the Cavaliers, you can't go wrong with the Mavericks or the Mavs.
But what makes this mascot so great is that it represents its city so well.
#10 Chicago Bulls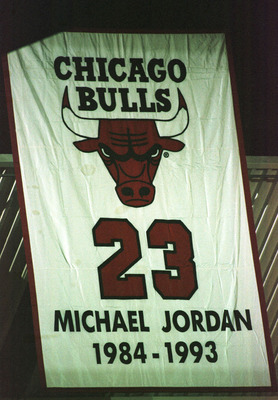 Matthew Stockman/Getty Images
Maybe it was the way the PA announcer during the days of MJ made it sound, but the Bulls just works.
When I think of Chicago, a herd of Bulls is the last thing I imagine, but there is something about the logo, the colors and the history that makes it great.
#9 San Antonio Spurs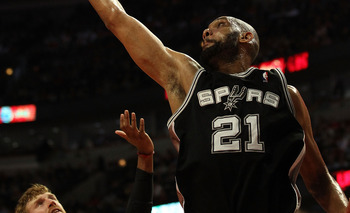 Jonathan Daniel/Getty Images
Could you be more original? Could the logo be any cooler? Could the color scheme be any more right on?
I don't think so.
#8 Utah Jazz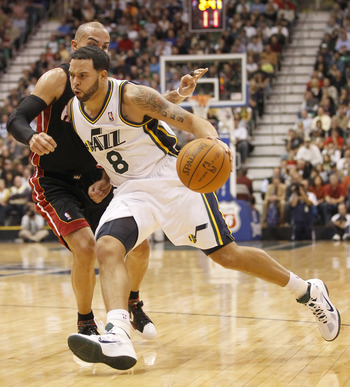 George Frey/Getty Images
So it originated in New Orleans, who cares? It's still flat-out cool.
To the Jazz's credit, they kept the color scheme, the logo, and over a 20-year period made it their own.
When you hear the word Jazz, it's hard not to think of Utah. My apologies to Louie Armstrong.
#7 Detroit Pistons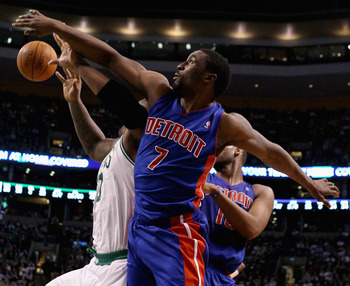 Elsa/Getty Images
Once again, originality at its best.
They could have been lame and went with "Cars," but "Pistons?" Pure genius.
#6 Indiana Pacers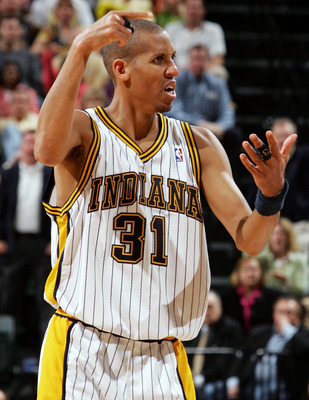 Elsa/Getty Images
When you have to ask what a mascot is, it is usually a sign of a great mascot.
I may be wrong, but I believe it has something to do with the Indy 500 Pace car. Am I wrong?
Doesn't matter, can you say original?
#5 Los Angeles Lakers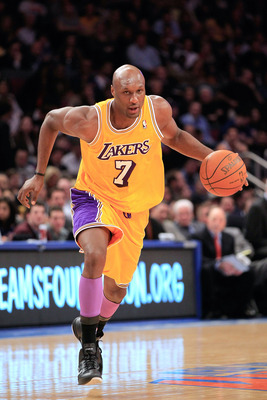 Chris Trotman/Getty Images
So it originated in Minnesota, where obviously it makes more sense, but just like Utah, the LA Lakers have more than made their mascot their own. I mean what else could it be?
And the fact that they wear yellow home jerseys when everyone else wears white? Fantastic.
#4 Portland Trail Blazers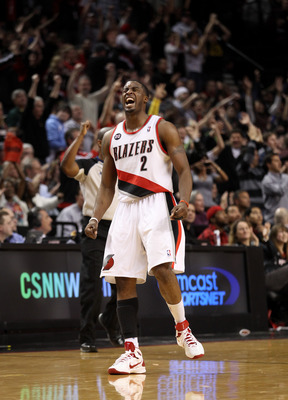 Tom Hauck/Getty Images
I can hear many of you complaining already. How can the Lakers be behind the Trail Blazers? But, let's give credit where credit is due. The "Trail Blazers" is one hell of a cool mascot.
It's original, and represents the area spot on, going back to Lewis and Clark and the Oregon Trail. They've had great colors and logos, and everything about them has been original.
#3 New York Knickerbockers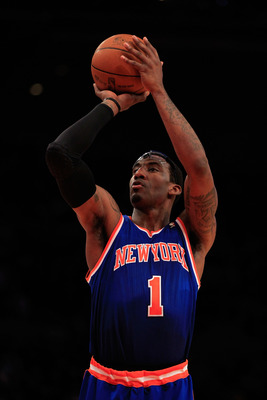 Chris Trotman/Getty Images
I dare any of you to claim that the Knicks are not top 3 worthy!
What a name! I'm not sure I've ever totally understood what it means, even after somebody explains it to me.
I think it's just a resident of New York City? Doesn't get any cooler than that.
#2 Philadelphia 76ers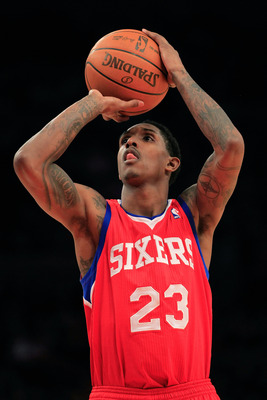 Chris Trotman/Getty Images
When you can go out on a limb and name yourself after a year in history, that's extremely cool.
And what other city has anything remotely cooler than 1776? Bravo Philly, simply marvelous.
#1 Boston Celtics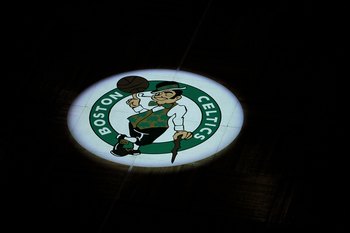 Jim Rogash/Getty Images
It doesn't get any better than this. The clover, the leprechaun, the simple green and white. How do you get any more original than the Celtics?
In fact, it is so original, I've never heard it used at any level in any sport.
It fits the Irish population of Boston like a glove, and the storied success of the franchise makes it the holy grail of basketball mascots.
Keep Reading