NBA Trade Rumors: Ranking The 10 Best Small Forwards Who Could Be On The Move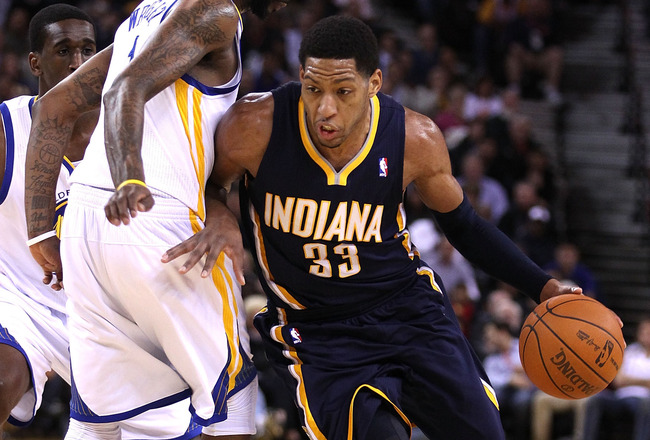 Ezra Shaw/Getty Images
While Carmelo Anthony of the Denver Nuggets might be the biggest name who could be playing for a new team after the trade deadline, there definitely isn't a lack of other quality small forwards who could probably be had at the right price as well.
Like most seasons, there are usually a lot more rumors leading into the trade deadline than there are actual deals, but most of these players could alter a teams' playoff and championship hopes if they were to traded before next Thursday's deadline.
Here's a look at the 10 best small forwards other than Carmelo Anthony who could find new homes before the deadline passes. Make sure to leave a comment below and share who your favorite team needs to add from this list to prime them for a playoff or championship run this season.
10. Mike Dunleavy, Indiana Pacers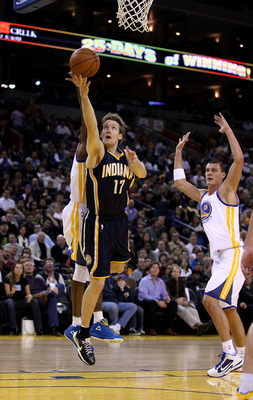 Ezra Shaw/Getty Images
2010-11 Stats: 11.5 PPG, 4.9 RPG, 1.9 APG
It's been clear for a long time now that the Indiana Pacers are willing to deal any of the players currently on their roster other than Granger, and Dunleavy is one of the more attractive remaining pieces they possess. While he will never be an All-Star quality player in the NBA, he could be a solid role player and be a major contributor as a third or fourth option for a winning team. His expiring $10.6 million contract might also entice a team to make a move for Dunleavy.
9. Tayshaun Prince, Detroit Pistons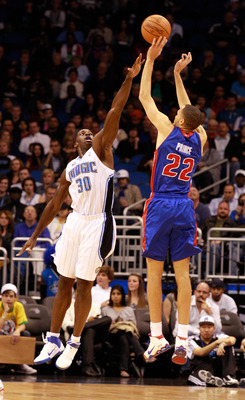 Sam Greenwood/Getty Images
2010-11 Stats: 14.4 PPG, 4.6 RPG, 2.8 APG
Prince has clearly been unhappy with how things have unfolded this season with the Detroit Pistons, especially with the treatment and benching of teammate and good friend Rip Hamilton. I wouldn't be the least bit surprised if Prince and/or Hamilton end up on a different team before the deadline passes. While Prince clearly isn't the lockdown defender he once was, he is still one of the best players on the defensive side of the ball in the NBA.
8. Shane Battier, Houston Rockets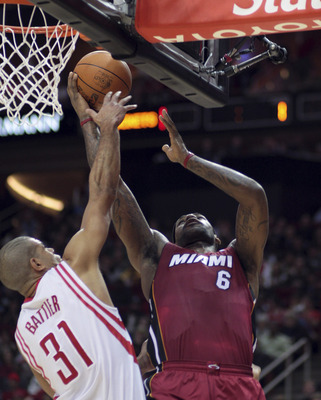 Bob Levey/Getty Images
2010-11 Stats: 8.7 PPG, 4.8 RPG, 2.6 APG
Battier has never been known for putting up eye-popping numbers on a nightly basis, however, he brings a decent amount of everything to his game. Even as he approaches the later stages of his career, Battier still isn't afraid to get dirty and fight for the ball when he is needed. He also is fair from a slouch on defense. Any contending team would be better off for adding Battier to their roster to make a run at the postseason.
7. Grant Hill, Phoenix Suns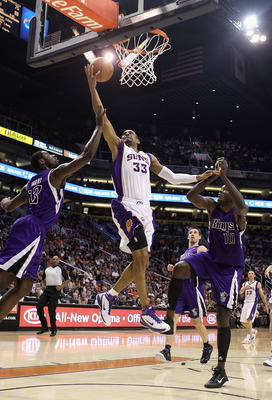 Christian Petersen/Getty Images
2010-11 Stats: 14.0 PPG, 4.6 RPG, 2.4 APG
Hill is having another solid season for the Phoenix Suns; however, it's unlikely they are going to go anywhere in the postseason anytime soon, and that might mean a trade may be coming in Hill's future. Despite his age, Hill is still a quality small forward who would start or be the top guy off the bench for most of the teams that are currently headed for the postseason. If the Suns do decide to make a move involving Hill, expect there to be plenty of interest around the league from contenders.
6. Danilo Gallinari, New York Knicks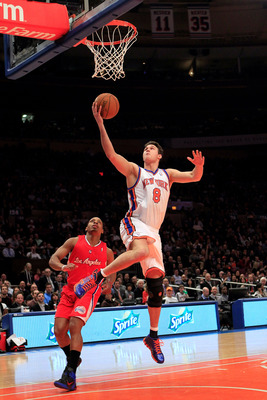 Chris Trotman/Getty Images
2010-11 Stats: 15.9 PPG, 4.7 RPG, 1.7 APG
Gallinari is having an excellent season thus far for the New York Knicks and is one of the reasons behind their resurgence this year. Gallinari has long been mentioned as one of the potential pieces in a deal with the Denver Nuggets for Carmelo Anthony. If Gallinari ends up going to the Nuggets, I could picture him being a good short-term replacement for the void that Anthony will surely leave behind. He would also give the Nuggets a solid outside threat.
5. Wilson Chandler, New York Knicks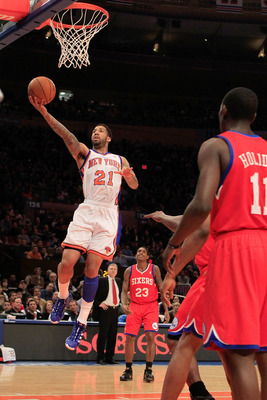 Chris Trotman/Getty Images
2010-11 Stats: 16.4 PPG, 6.0 RPG, 1.7 APG
Like his teammate Danilo Gallinari, Wilson Chandler has been mentioned all season in rumors revolving around Carmelo Anthony being traded to the New York Knicks. Unlike Gallinari, however, many of the rumors involving Chandler have him being sent to a team other than the Nuggets in exchange for a first-round draft pick. If a team on the border of making the playoffs this season wants to pay that price, apparently Chandler can be had if the Knicks feel it improves their chances with Melo.
4. Andrei Kirilenko, Utah Jazz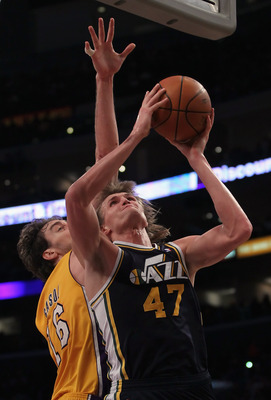 Jeff Gross/Getty Images
2010-11 Stats: 11.6 PPG, 5.6 RPG, 2.9 APG
Kirilenko has consistently been a solid role player for the Jazz and is the type of player who does a little bit of everything when he is on the floor. Between Jerry Sloan's recent departure and his expiring contract, I expect several teams will be making calls to the Jazz to see if they can pry Kirilenko away. If he goes to a team in the middle of the playoff race, it could be enough to push them to a slightly higher seed in the postseason.
3. Danny Granger, Indiana Pacers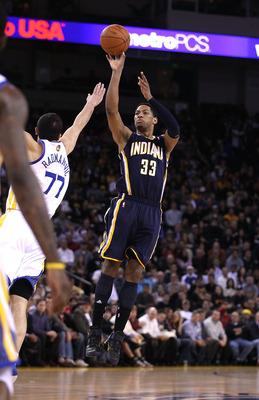 Ezra Shaw/Getty Images
2010-11 Stats: 21.1 PPG, 5.5 RPG, 2.7 APG
Granger would have been the clear cut No. 1 on the list; however, it is very unlikely Larry Bird and the Pacers would agree to trade their franchise player unless someone offered an over-the-top deal to them. Granger is one of the best small forwards on the league and has spent his entire career up to this point on a pretty bad team, but I think he could do wonders as a second option for a playoff bound team. Don't expect to see him going anywhere this season.
2. Ron Artest, Los Angeles Lakers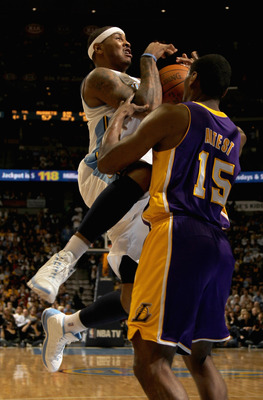 Doug Pensinger/Getty Images
2010-11 Stats: 8.0 PPG, 3.1 RPG, 2.0 APG
While Artest might be having a disaster of a season statistically, he still brings a solid defensive presence that very few players in the NBA possess. Obviously, a team looking to acquire Artest would have to acknowledge there's a decent chance that Ron Ron will lose interest quickly in a new home, but they also probably realize he can bring a lot to their team if they are on the brink of making the postseason.
1. Gerald Wallace, Charlotte Bobcats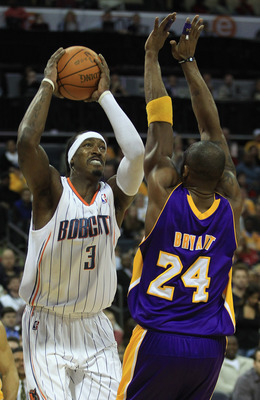 Streeter Lecka/Getty Images
2010-11 Stats: 15.7 PPG, 8.3 RPG, 2.4 APG
Between his talent level and the likelihood of him being traded, I decided to put Wallace at the top of this list. If the Los Angeles Lakers or Dallas Mavericks could somehow swing a deal to land him, they would have to be considered favorites. The Lakers could use a younger, higher scoring version of Ron Artest and the Mavericks clearly need a replacement for the injured Caron Butler, so keep your eyes open for a contender to make a move for Wallace.
Keep Reading

Indiana Pacers: Like this team?