Cam Newton and the 10 Most Premature Endorsements In Sports History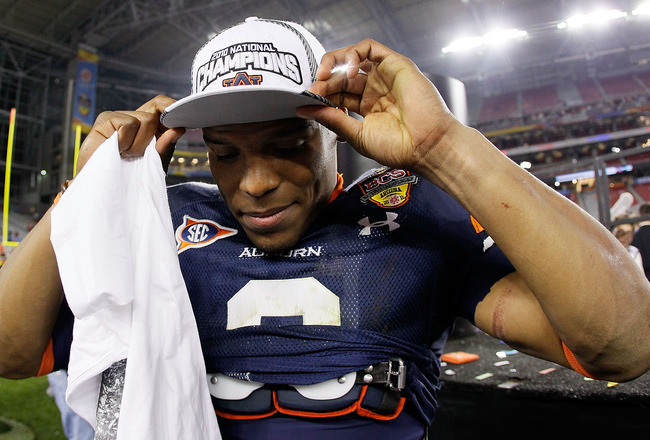 Kevin C. Cox/Getty Images
Have you heard the news? Former Auburn quarterback and Heisman Trophy winner Cam Newton has just inked an endorsement deal with Under Armour, and the reports are that it is the largest such deal ever given to an incoming NFL rookie.
While there are no doubt plenty of people who will be quick to scoff at the notion of a guy who hasn't even been drafted yet being worth millions of dollars, you can't argue that this is Newton's fault. Shoot, if somebody offered you an endorsement deal, what would you do?
However, this is not to say that the folks at Under Armour have made themselves a slam-dunk investment.
After all, Newton has yet to throw a pass, and whether he is going to be a great NFL quarterback remains to be seen.
In other words, if you were to ask us, Under Armour acted too soon. And that got us to thinking...
With that little tease in mind, here are the 10 most premature endorsements of all time.
10. Tiger Woods Signs With Nike and Titleist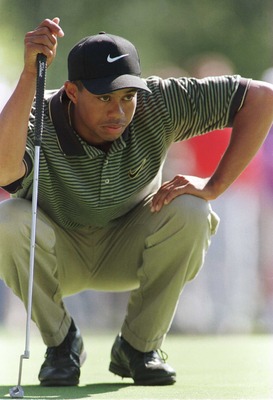 J.D. Cuban/Getty Images
Tiger may not be doing so well on the endorsement front these days. But in 1996, the year Tiger turned pro, he had practically every big-name company in the world begging for his signature on a piece of paper.
In August of that year, a 20-year-old Tiger signed on with Nike for $40 million and Titleist for $20 million. He made good on the hype by winning the 1997 Masters, and 13 more Majors between then and 2009.
Even despite his recent woes, Tiger is still the richest athlete in the world: proof positive that not all premature endorsements are bad endorsements.
9. Danica Patrick Signs On With Go Daddy and Others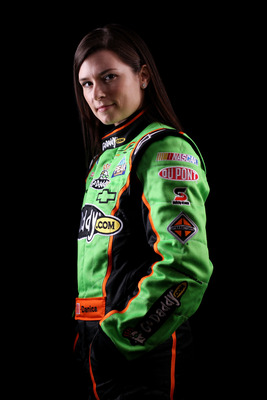 Nick Laham/Getty Images
The point is debatable, but I think you can certainly make the argument that Danica Patrick is the most famous female athlete in the world right now.
Even if she's not, Danica is certainly one of the more well-compensated female athletes. According to Forbes, only Maria Sharapova, Serena Williams and Venus Williams made more money than Danica in 2010.
The difference: those three have actually won something in their careers, which is where a lot of the compensation comes from.
Indeed, Danica gets the bulk of her cash from her 10 different sponsorships, which bring in over $10 million a year.
But hey, I'm not complaining. I love the Go Daddy commercials.
8. LeBron James Signs With Upper Deck and Nike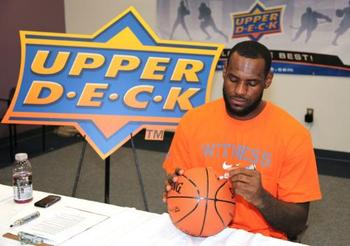 Like Tiger, LeBron is also living proof that not all premature deals end up being bad deals.
Contrary to popular belief, LeBron's first endorsement deal was not with Nike. It was with Upper Deck. Yes, that Upper Deck. The baseball card company.
James signed the deal in May 2003, shortly before the Cavaliers drafted him No. 1 overall in the NBA Draft.
It was only a couple hours later that the 18-year-old James signed a seven-year, $90 million deal with Nike.
Obviously, both deals have worked out pretty well. But you can bet that the folks at Upper Deck and Nike thank the heavens for this every night before they go to bed.
7. Adam Morrison Signs With Adidas And Others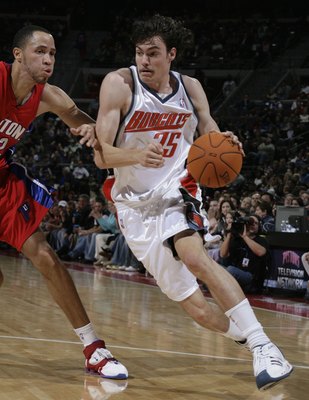 Gregory Shamus/Getty Images
Here's a question: does anybody even know where Adam Morrison is these days? I mean, the last time I heard his name was when he was waived by the Wizards, which is the ultimate insult.
Indeed, it's easy to forget at this point that he was the third overall pick in the 2006 NBA Draft, and that he was the subject of quite a bit of hype leading into the darn thing. And with that hype came endorsements.
To name but a few, Morrison signed on with adidas, Topps, and Electronic Arts, and was worth millions even before the Charlotte Bobcats picked him at No. 3.
Going later in the draft were the likes of Brandon Roy and Rajon Rondo, who have done pretty well.
As for Morrison, I seriously want to know where he is these days. I am, after all, quite worried about him.
6. Bode Miller Signs With Nike and Others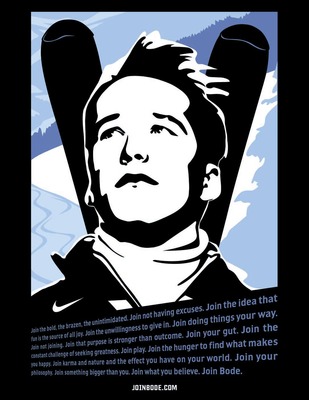 Bode Miller made quite the name for himself at the 2002 Winter Olympics. The American skier won two silver medals, and earned all sorts of props for retrying a course after failing to get a third medal because he missed the gate.
In anticipation for the 2006 Olympics, Miller was sought out by Nike and several other companies, and he was soon worth $4 million.
Miller responded to the hype by boasting about partying at an "Olympic level" and then failing to win a medal. Needless to say, that didn't bode well for his sponsors.
5. Reggie Bush Signs With Adidas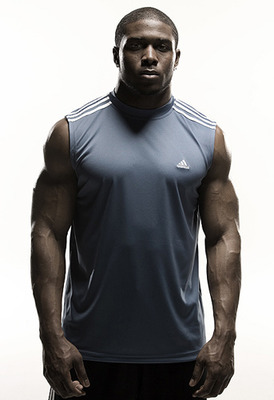 Lost in the spectacle of Reggie Bush's incredible guns is the fact that he's clearly peddling adidas right here. That's because they paid him to do so.
Adidas inked Bush shortly after he declared for the 2006 NFL Draft to a contract that was worth $1 million a year. At the time, this was the largest endorsement deal ever given to an incoming rookie.
Now, because Bush will be just 26 when next season rolls around, it may not be the best idea to label him with the dreaded "B" word.
Nevertheless, one supposes that adidas would probably like to go back in time so they could sign Mario Williams up instead.
4. Cam Newton Signs With Under Armour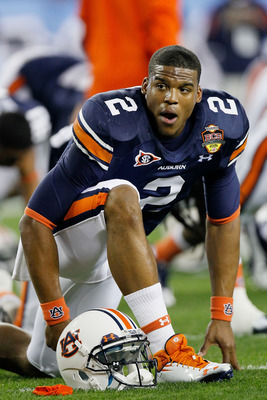 Kevin C. Cox/Getty Images
As I said in the preamble to this humble little list, there's certainly no point in blaming Newton for suddenly being worth millions.
In fact, exactly how much his deal with Under Armour is worth is something that we don't know for sure, as terms of the deal were not disclosed.
What we do know, however, is that the deal is worth more than the one Reggie Bush got, which means that Newton has to be ahead of him by default.
Newton is no stranger to Under Armour, of course, as the company also had a big deal with the Auburn Tigers. As such, they're used to seeing Newton in their garb, so they may as well sign him up.
However, they are also now running the risk of being associated with a colossal bust.
3. Reebok Peddles Dan and Dave
The 1992 Summer Olympics were going to be all about Dan O'Brien and Dave Johnson.
At least, that's what the folks at Reebok were selling, as they made the two decathletes part of an advertising campaign that started gathering steam during Super Bowl XXVI.
Not the worst idea, I suppose. It certainly had a nice ring to it.
But when O'Brien failed to qualify for the Olympics at all later that year...yeah, that's not so good.
Reebok quickly altered the commercials to feature Dan cheering Dave on, thus augmenting their epic fail.
2. Michelle Wie Signs With Nike and Sony at Age 16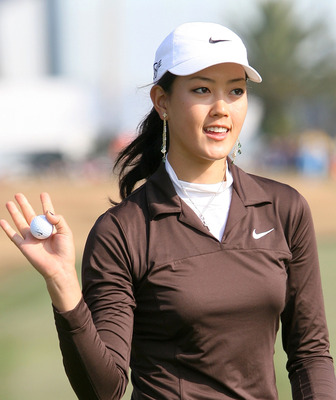 Koichi Kamoshida/Getty Images
If you don't mind my asking, what were you doing for money when you were 16 years old?
Well, if you must know my story, I was working at a Quizno's for eight bucks an hour. It sucked. I'm willing to bet that you can relate.
Thus, if we've learned anything from Michelle Wie's career, it's that we should have taken up golf. Indeed, she became the next big thing in golf at the tender young age of 11, and she ended up cashing in a mere week before her 16th birthday, signing endorsement deals with Nike and Sony.
Combined, the two companies paid her more than $10 million a year.
The word "absurd" comes to mind.
Come to think of it, why the hell would Sony want to sponsor a golfer?
Never mind. I already have a headache, and I don't want to make it worse by pondering the idea.
1. Freddy Adu Gets Multiple Sponsors at Age 14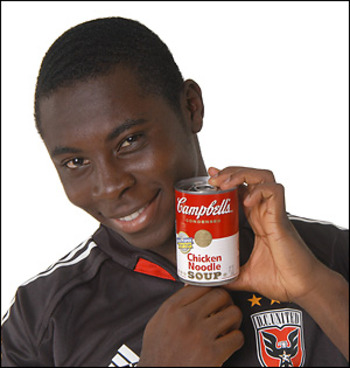 If Michelle Wie signing endorsement deals at the age of 16 sounds like a bit much, just wait 'til you hear about Freddy Adu.
In case you need a refresher on who Freddy Adu is (I don't blame you), he was supposed to be the next great soccer sensation when he signed on with D.C. United of the MLS in 2004.
He was just 14 years old, the youngest American athlete to sign a pro contract in over a century.
With the contract came the endorsements, as Adu signed on with Nike, Pepsi, and other companies (one presumes Campbell's as well).
In 2005, it was estimated that Adu was worth $3 million a year, with only $500K coming from MLS.
Has he lived up to the hype? Not really. But honestly, who could?
Keep Reading