LeBron James: 10 Things the King Must Do To Repair His Public Image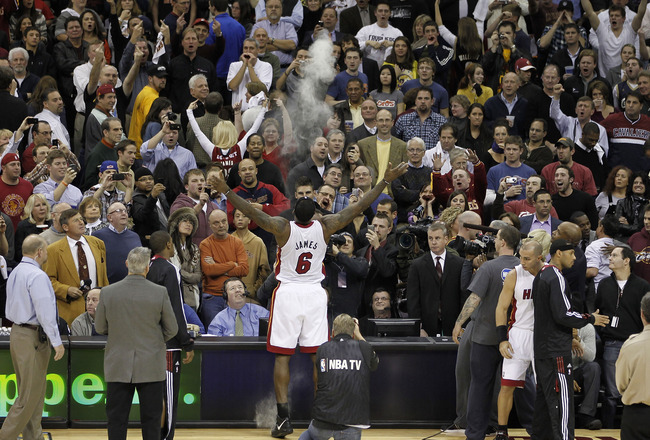 Gregory Shamus/Getty Images
LeBron James' "Decision" caused a title wave of backlash that took "The King" from one of the most popular players in the league to one of the most hated.
When he decided to take his talents to South Beach, his public image was ruined in a matter of seconds. He is now one of the biggest villains in all of sports, getting showered with boos everywhere he goes.
But, as we all know, most people in sports receive a second chance.
Michael Vick, Kobe Bryant and Ray Lewis have all repaired their public images after taking part in seemingly unforgivable acts. However, they all were able to get back in the public's favor by doing one thing—winning.
Well, winning and individual success.
LeBron is no different; he didn't do anything near the level that the above mentioned people did.
However, for LeBron James to transform his public image, he will have to do more than most.
Here are 10 things LBJ will need to do before he is beloved by basketball fans again.
1. Apologize To Cleveland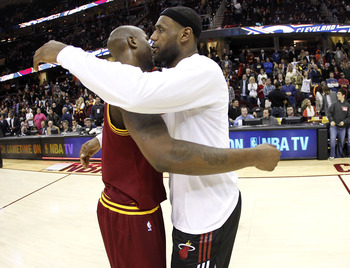 Gregory Shamus/Getty Images
The fact is, as much as LeBron technically didn't do anything wrong, he still did something wrong.
He was a free agent with the right to do whatever he wanted. Most Cleveland fans will tell you it wasn't his decision that angered them—it was the manner in which he did it.
He essentially spit in his hometown's face by humiliating them on national television.
While LeBron has repeatedly said he wishes nothing but the best for the franchise and its fans, he still has never formally apologized.
If James simply offers a public apology, that will be a solid first step in patching up his image in Cleveland and around the league.
But, at this point in time, he appears to be too stubborn to say he's sorry.
2. Apologize To The League
Mike Ehrmann/Getty Images
Whether the league deserves an apology or not, LeBron should say he's sorry to the NBA if he wants to get back in its good graces.
Cleveland isn't the only place that hates LeBron; he is booed on every single court in the NBA besides American Airlines Arena. If you were to compare the NBA to the WWE, James would be the league's biggest "heel."
If he wants to change that status, he could offer an apology to the league for the way he went about announcing his decision.
3. Admit He Made a Mistake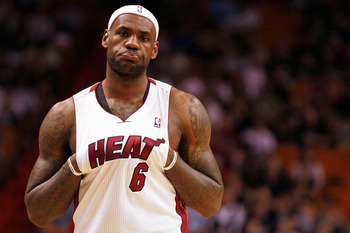 Marc Serota/Getty Images
If LBJ is too stubborn to apologize, then he can simply admit that he made a mistake.
He can go on record and say that he shouldn't have gone on national television to announce his decision. He can say if he had the chance to do things over again, he would have done it in a different manner.
Or, maybe he could say it in the same way that Dwyane Wade and Chris Bosh did with their announcement—a press release.
4. Stop Saying It Was For The Kids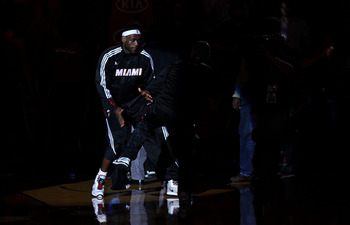 Mike Ehrmann/Getty Images
James has continually said that the reason he aired an hour special on ESPN was to raise money for the Boys and Girls Club of America.

Let's be real.
LeBron could have just donated the money if he wanted to benefit the organization. That's why so many people were enraged with his decision. He did not have to make a public spectacle out of Cleveland.

LeBron, just say that the move was egotistical and most people will forgive you.
5. Win a Third MVP Award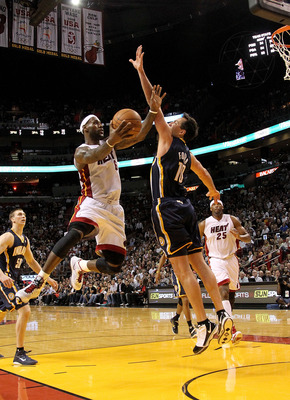 Mike Ehrmann/Getty Images
If LeBron wins a third consecutive MVP award, can people really continue to hate on him?

James is averaging 26.4 points, 7.3 assists, 7.3 rebounds and 1.5 steals per game this season. Those are outstanding numbers considering he's playing alongside two All-Star players, one of whom has notched a scoring title before.

With two big scorers in Wade and Bosh flanking him, James' numbers have barely suffered. He is averaging 30.5 points over the last 10 games, and he doesn't appear to be slowing down.

If he wins another MVP award, people will start to warm up to him.


6. The King Needs a Ring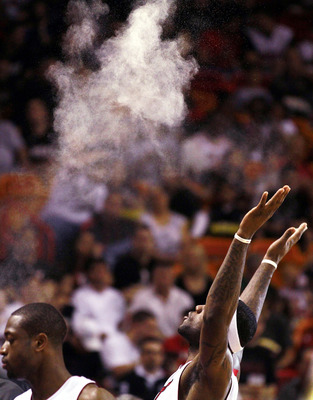 Marc Serota/Getty Images
LeBron can't be the King without a ring.
It's as simple as that.
If LeBron wins his first NBA title, he can finally shut up all of the doubters and people that criticized his move to Miami.

When it comes down to it all, the reason he bolted Cleveland for the Heat was to win a ring. If he wins that elusive first title, people really can't hate on him anymore.
He can prove that he wasn't in it for the money, fame or individual accolades.
7. Win Not 1, Not 2, Not 3, Not 4, Not 5- But Multiple Championships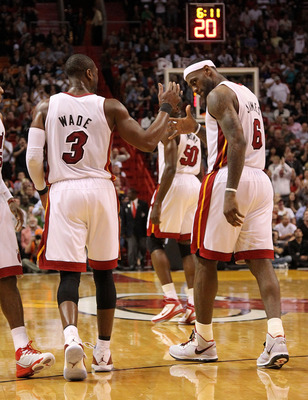 Mike Ehrmann/Getty Images
A lot of criticism can be overcome by success—just look at what Michael Vick has been able to do by having an MVP-caliber season.

Maybe his image won't be repaired after just one championship, but if LeBron guides the Heat to multiple titles, there isn't much room for hating.

He can cement himself as an NBA legend by transforming the Heat into a dynasty. With two MVP awards, multiple championships and being the king of a dynasty, LeBron shouldn't have much trouble turning his image around.

The fact is that people are attracted to success and his image will naturally be repaired through winning.
8. What Should He Do? No More Commercials

LeBron James "Rise"

What should you do? Probably not a commercial to spit in Cavs fans face once again.
I don't think anyone was a fan of LeBron's retaliation Nike commercial, "Rise."
This was supposedly James answer to all of his haters, but most people just used it as a means to further hate on him. YouTube exploded with parody videos, including a response by Cleveland fans.
The video only further angered fans as they looked at LeBron as being cocky; there was no need for a response because he already had the last laugh.
LeBron should probably just come out and say that the video was a dumb idea.


9. Fire Maverick Carter, Or At Least Don't Use Race As a Cop Out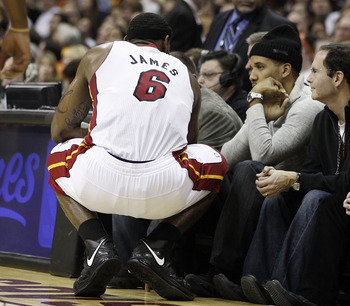 Gregory Shamus/Getty Images
LeBron James, under another one of manager Maverick Carter's devised plans, blamed race as a factor in the public reaction to his decision.

That is a lame cop out for James.
Race was certainly not the reason why LBJ received all the hatred. If he wants to improve his image, he should come out and say that the race comments had no relevance to the outcry he received.
10. Play LeBron James Basketball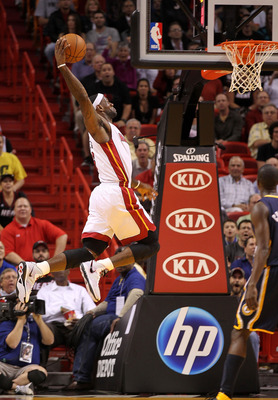 Mike Ehrmann/Getty Images
It's pretty simple.
If LeBron plays the brand of basketball that made him so popular in the first place, he will eventually get on the public's good side again.
If he continues to throw down amazing, rim-rattling dunks and continues to have ESPN highlight reel plays, he will naturally be loved again.

Outstanding play after outstanding play will eventually make it so people can't hate him. Players like LeBron James don't come around that often. He is an athletically-gifted basketball god that amazes all of us whether we like to admit it or not.

No matter what, we are all witnesses. And if he continues to prove that, people will eventually fall back in love with him and his image will ultimately be restored.
Keep Reading

Miami Heat: Like this team?