NBA Rumors: Carmelo Anthony and the 10 Players Most Likely To Move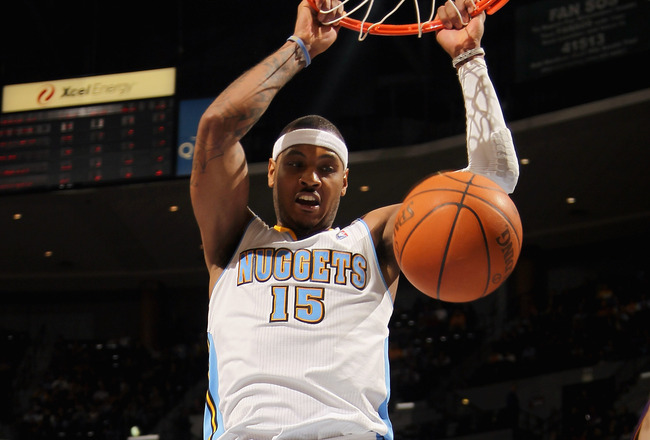 Doug Pensinger/Getty Images
Numerous trade rumors have been flying all over the about potential trades within the NBA—especially about Carmelo Anthony. Speculation is being made about what teams should do in order to improve or rebuild, and signing on new members to the team is a big part of those processes.
Here is a look at 10 players who are being talked about and where they could possibly be going.
Andre Iguodala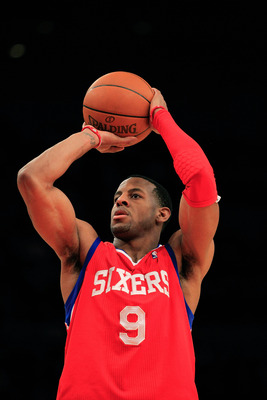 Chris Trotman/Getty Images
Andre Iguodala has four years left in his contract with the Sixers, but they are supposedly looking to relieve themselves of the young guard.
Iguodala has regularly had pretty decent stats, but he hasn't accomplished what the Sixers had hoped the Illinois native would.
Steve Nash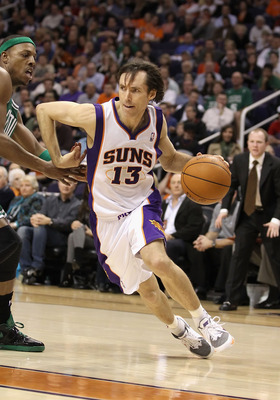 Christian Petersen/Getty Images
The Phoenix Suns are not currently looking into any trade agreements, but rumors have been going around that Steve Nash would be better off on another team.
Nash has worked hard for the Suns and his fans think the two-time NBA MVP deserves more than what the Suns have to offer.
Antawn Jamison
Mike Ehrmann/Getty Images
Trade rumors about Antawn Jamison going to New Orleans have been circulating for some time now. There is considerable doubt as to whether or not a deal can be worked out for Jamison's last year under contract, as it is valued at $15.1 million.
Dwight Howard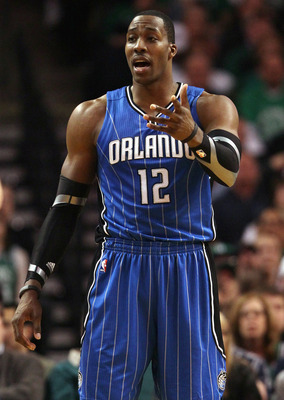 Elsa/Getty Images
With the trade deadline approaching, talk of Dwight Howard leaving Orlando have been circulating well within the rumor mill. Some speculation about Howard joining the Lakers has been floating around, but Howard has spoken out against a trade and free agency, saying he isn't going anywhere.
Al Harrington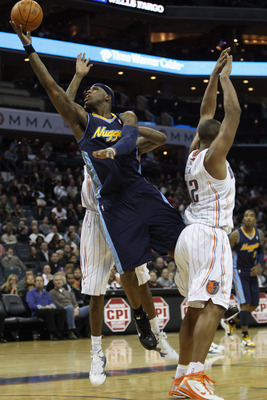 Streeter Lecka/Getty Images
Al Harrington is continually being brought up as part of a deal involving Carmelo Anthony. Harrington isn't being rumored to be traded exclusively for his own talent but as part of larger trade agreement.
Corey Brewer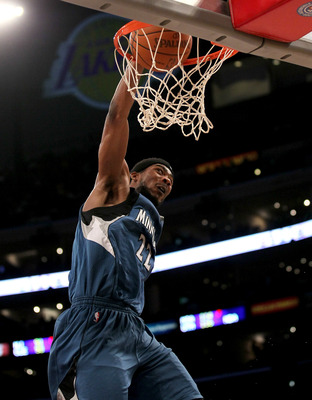 Stephen Dunn/Getty Images
Like Harrington, Corey Brewer has been rumored to be included as parts of deals surrounding Carmelo Anthony, as well.
Ron Artest
Harry How/Getty Images
Charlotte is interested in Ron Artest. While there is a lot of speculation surrounding the reigning NBA champ, it has been said not to expect a deal.
Aaron Brooks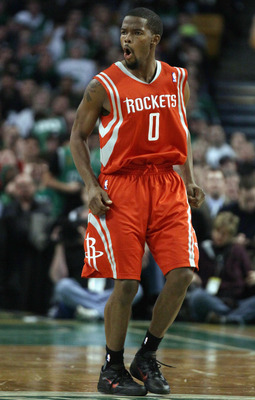 Elsa/Getty Images
The Rockets would look to move Aaron Brooks by the trade deadline but don't necessarily want to. However, they just don't seem committed to putting Brooks back in the playing rotation.
Chauncey Billups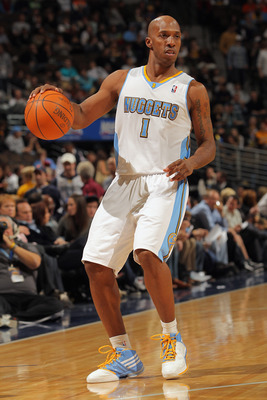 Doug Pensinger/Getty Images
Chauncey Billups could be another pawn of a Carmelo Anthony trade. He may be getting shipped along to pad a deal for the departing Denver Nugget.
Carmelo Anthony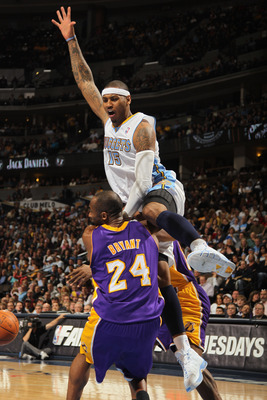 Doug Pensinger/Getty Images
Carmelo Anthony's name has been going 'round and 'round the NBA rumor mill. First, it was the Nets, though the deal fell apart shortly before the Nuggets and Nets played.
Now, rumor has it that the owner of the Knicks is preparing to move on 'Melo, who has mentioned in the past that New York was his preferred destination. But with fresh interest shown from the Lakers recently, it's hard to say where the old Syracuse forward may end up.
Keep Reading

Denver Nuggets: Like this team?