Los Angeles Lakers: 5 Reasons Why They Will 3-Peat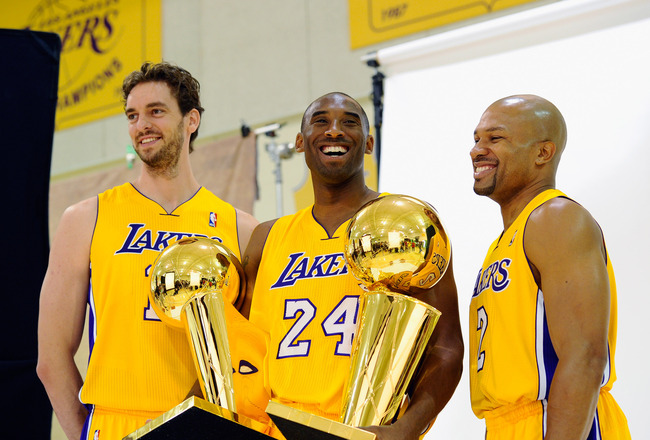 Kevork Djansezian/Getty Images
The Los Angeles Lakers are attempting to do something that has not been done since 2000-2003: three-peat. Ironically, they themselves were the last to do it.
The Lakers are currently second in the Western Conference standings, behind the surprising San Antonio Spurs. The team has taken some flack for their recent play—their lack of defense and desire to play.
The Lakers are one team that is not worried about the regular season—usually coasting or limping into the playoffs—but they always find a way to win when they get there.
With that being said, here are five reasons why the Lakers will prove the nay-sayers wrong and repeat as NBA champions
5. They Have Veteran Leadership
Christian Petersen/Getty Images
For the Lakers to be successful in the postseason they must rely on their core of players that have gotten them there before. Those players are Derek Fisher, Lamar Odom, Pau Gasol and Kobe Bryant.
Lately much has been written about the age of this Lakers team, but no one is talking about their experience. You can compare the Lakers to a bottle of fine wine: They seem to get better with age.
Some call it being old, I call it being veterans—and it is that type of veteran leadership that will drive them in their quest to three-peat.
4. Playoff Tested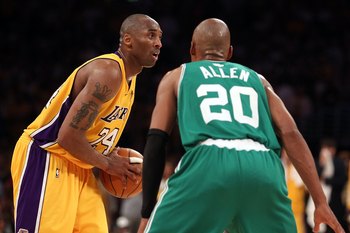 Christian Petersen/Getty Images
The Lakers have gone to the NBA finals for the last three years and won the NBA championship the last two. This current Lakers squad has played in almost 200 playoff games together. They know what it takes to win.
3. Because No One Wants Them To!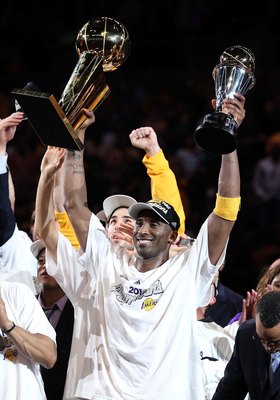 Christian Petersen/Getty Images
The Lakers are the NY Yankees of basketball, meaning that everyone hates them for whatever reason. The hate, along with the doubt, will be a driving force for this team.
It's all about pride now.
2. Phil Jackson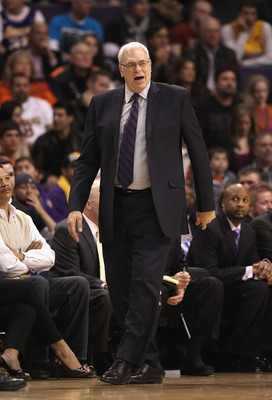 Is this the Zen Masters last hurrah?
Christian Petersen/Getty Images
This may very well be Jackson's last year as coach of the Los Angeles Lakers. With Jackson's retirement imminent and Kobe's career on the decline, this may be the last time this Lakers group goes to the NBA finals.
As the playoffs draw closer, you will hear that repeatedly.
Jackson has the opportunity to win 12 championships as a coach:six each with both the Bulls and Lakers. What better way than to go out on top?
1. Kobe Bryant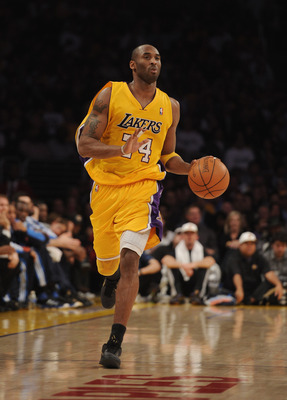 Harry How/Getty Images
Nothing much needs to be said about Kobe other than that he is a fierce competitor and has a desire to win. He will turn up the intensity come playoff time.
The chance to win three straight championships without Shaquille O'Neal should be motivation enough for Kobe, not to mention the chance to equal Jordan in rings and further cement his place in Lakers history.
Keep Reading

Los Angeles Lakers: Like this team?