Kobe Bryant: 10 Reasons Why He Is Still a Bigger Draw in LA Than Blake Griffin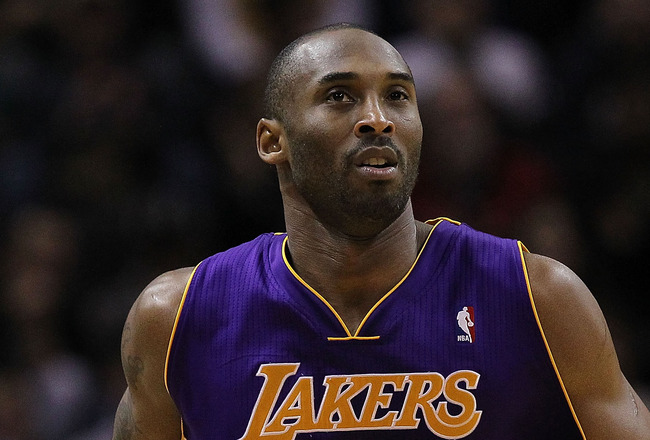 Ronald Martinez/Getty Images
Blake Griffin has taken the NBA by storm. His ferocious dunks have made the league forget about the No. 1 pick in the draft—Washington Wizards John Wall. With his popularity, Griffin has those in the media and fans all around thinking he is ready to take the crown from the King of L.A. Kobe Bryant.
Both Kobe Bryant and Blake Griffin play in the Staples Center, but that is where the similarities end.
One player is the leader of the most storied franchise in the NBA, with as many rings as he has fingers. The other is an up-and-coming power forward who is looking to lead his team back to respectability.
While Kobe has lost a step or two, he still owns L.A. and no matter how many times Griffin wows the Staple Center crowd, he won't be King of L.A. as long as Kobe is there.
When the Clippers are done with their season, the lights at the Staples Center will still be on, but Blake Griffin won't be playing, his dunks will be a distant memory as Kobe and the Lakers will still be playing for his third NBA Championship.
10. Experience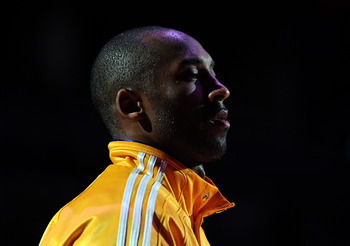 Harry How/Getty Images
Kobe has played in L.A. for 14 years.
He started out as a cocky rookie that shot three air balls against the Utah Jazz in his first playoff series. He earned his playing time, coming off the bench behind Nick Van Excel and Eddie Jones.
The City of Los Angeles has watched him grow into a mature player that has learned to trust his teammates and has proved that he can win without Shaq.
9. Endorsements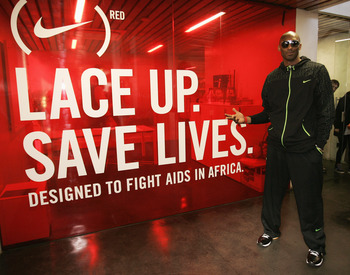 Dominic Barnardt/Getty Images
Before his rape case, Kobe was the face of the NBA.
You couldn't turn on the television without seeing him. His smile was infectious and his endorsements were numerous. It took a while for Kobe to regain the trust of advertisers again after the Colorado incident, but he is back in the game once again. Not only is he a major draw at the Staples Center, but he is also No.1 with Nike as well.
8. Versatility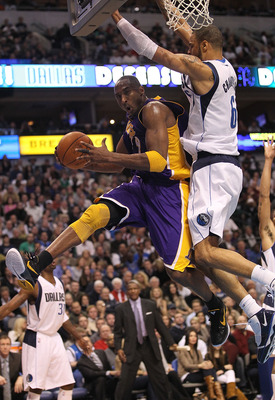 Ronald Martinez/Getty Images
Kobe had to learn how to adapt his game to his aging body. No longer can he explode from the free-throw line with consistency, but instead, he pulls up for the jumper.
Kobe is a crafty player though and still commands attention from the defense. He has become a better passer.
You are not in awe by his dunks as you are with Blake Griffin, but he has an uncanny way of getting to the basket. Like Michael Jordan when he went through the second phase of his career, Kobe has had to show his versatility.
7. Hate Factor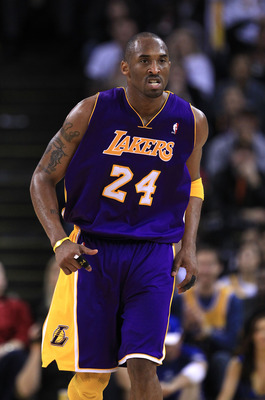 Ezra Shaw/Getty Images
Let's face it, you either love Kobe or you hate him. There is no middle ground when it comes to Black Mamba.
That is a good thing, because opposing fans still like to see Kobe play. The Lakers sell out arenas where ever they go. Those that don't come to the arena to see him play, come to see him lose.
Is Kobe going to drop 50 points on the opposing team tonight?
Sometimes, it's the controversy that draws the average fan, and you don't get anymore controversial than Kobe Bryant.
6. Clutch Player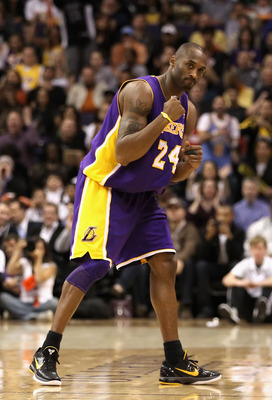 Christian Petersen/Getty Images
When the game is on the line, the Lakers put the ball in the hands of their best player. He is either going to score or set up his teammates. Last year, Kobe led the league in game-winning shots. He is used to making difficult shots that leave fans shaking their heads, wondering how did he do that?
Need a three-pointer? or someone to put the ball on the floor and draw the foul? Who is better at taking the off-balanced fade a way jumper with defenders all over him?
Kobe is your man. He does things with the basketball that many can only dream of.
5. Global Icon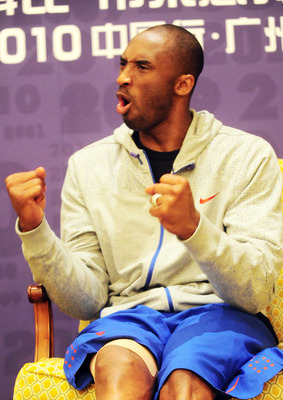 AFP/Getty Images
Kobe is not only the King of L.A. but even internationally. The Chinese love him! His jersey is the top-selling NBA jersey in China. He is even more popular in China than their own Yao Ming.
Even when he hangs up his Nikes, his legacy will continue to live on.
4. The Clippers Record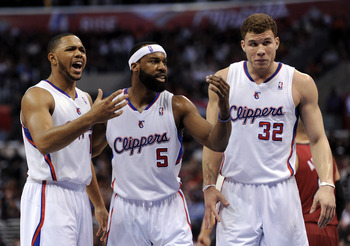 Harry How/Getty Images
The Clippers have only managed to put together two winning seasons in the last 20 years. The curse that surrounds that franchise did not change even when Blake Griffin put on the jersey.
They are currently 17-26 and have no chance of making the playoffs.
Sure Blake leaves them in awe, but the more they lose, the farther away from taking Kobe's crown he is.
3. Kobe Is Hollywood's Star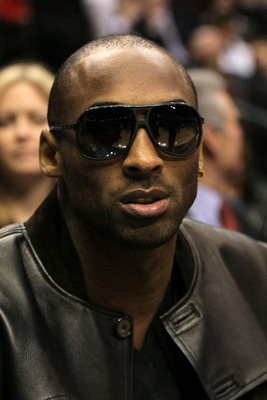 Jed Jacobsohn/Getty Images
Kobe Bryant is L.A.'s biggest star on and off the court, and during the All-Star festivities, he will become the first athlete to have a hand-and-foot ceremony.
The Hollywood Walk of Fame has been reserved for the entertainers—no sports figures.
That shows what an icon he is in the state of California.
2. 5 Championship Rings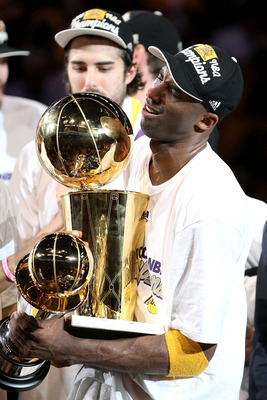 Christian Petersen/Getty Images
Blake Griffin may make the highlights on ESPN, but Kobe gets the rings.
Fans fill the stands not only for the highlights. They come to watch winners and winning basketball. Kobe is a proven winner, and at the end of the day, winning is all that matters.
1. Greatest Player in LA History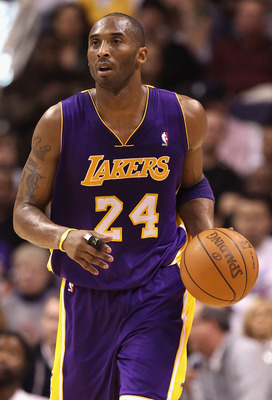 Christian Petersen/Getty Images
Kobe is one of the most dynamic players in the NBA.
He has won multiple MVP awards and even some NBA championships. He plays hurt, he plays hard. He leaves it all on the court.
His value to the Lakers, and Los Angeles can't be measured by stats alone, but who can ignore these stats:
12-time All-NBA teams
10-time All-Defense
12 All-Star appearances
Five Championship rings
Two-time Finals MVP
Keep Reading

Los Angeles Lakers: Like this team?