Vince Carter Hits 20,000 Points: An Homage To the Rim-Rattling VC of Yesteryear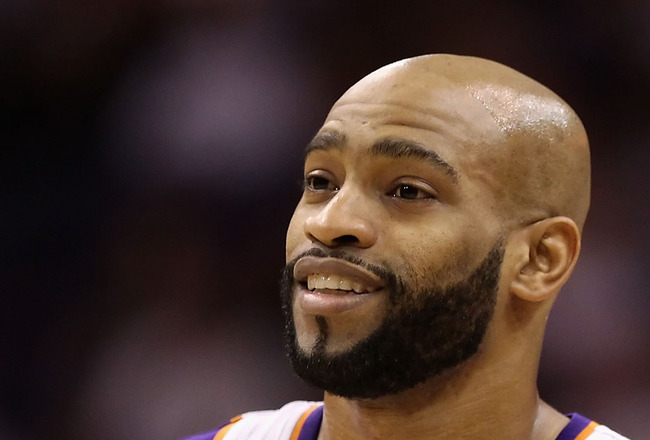 Christian Petersen/Getty Images
Before Blake Griffin and LeBron James dominated dunk contest conversations, Vince Carter was the greatest thing to happen to human flight since the Wright brothers.
Monday night, Vince Carter scored his 20,000th career point against the New York Knicks.
In honor of the milestone, let's look at some highlights of the righteous rim rattling VC of yesteryear.
Carter Over Ratliff
Young VC dunks on Theo Ratliff.
Ratliff was one of the league's best shot blockers that year.
Carter Over Divac
The Kings used to be an exciting team, but Carter was sensational.
Carter Over Mbenga
Carter with the nasty Newark nuclear throw down.
Carter Over Mourning
You've seen it before...but it just doesn't get old.
Carter Over Weis
Nearly two and a half million people have seen this clip of the infamous Carter over Weis dunk.
But this video is a lot like wine—the more people you share it with, the better it is.
These two Carter points did not count towards his career 20,000, but who cares—it's the greatest dunk in basketball history, and it forced Frederic Weis into retirement.
Have mercy.
Look at KG after VC flushes it. It must have been the Nike Shox.
Keep Reading

Phoenix Suns: Like this team?