NBA Rumors: Who Will Solve the New York Knicks' Center Woes?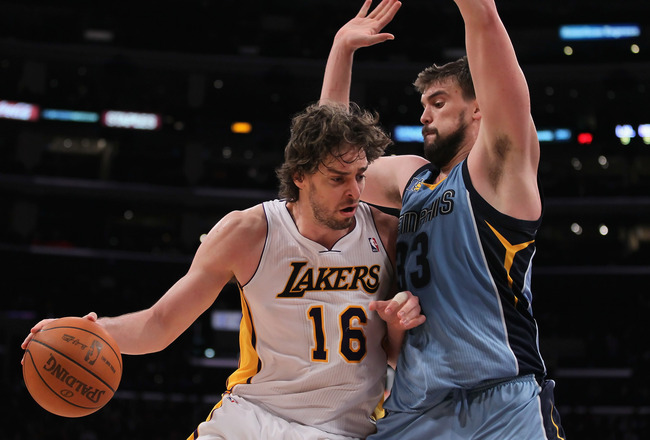 Jeff Gross/Getty Images
New York Knicks fans would have loved to see Marc Gasol face off against his brother Pau in the paint during the Knicks' 109-87 loss on Sunday night against the Lakers.
Without Marc Gasol or any consistent low-post presence, the Knicks were outscored in the paint, 50-30, and out-rebounded 61-42. Amar'e Stoudemire faced constant pressure and could not deal with Pau Gasol and Andrew Bynum's length (who can, really?), going just 7-of-24 from the field.
However, Knicks center Ronny Turiaf had 19 points on 8-of-9 shooting, 10 rebounds and two blocks in 38 minutes while playing sensational defense on LaMarcus Aldridge in the Knicks' 100-86 win over Portland last night. Against the Lakers, though, Turiaf played just seven minutes. He's a great backup center long term, but can't be counted on to start for 70-plus games per season, playing 25-plus minutes per night.
Regardless of Turiaf's sensational performance, it is clearly evident the Knicks need a starting center to take pressure off Stoudemire and contend with the NBA's elite, but as Mike D'Antoni told the press two days ago, "It's really nice to say we need a starting center. O.K., go get one. Nobody's giving them up."
D'Antoni speaks the truth. Perhaps it's best for the Knicks to wait and invest in a center over the summer, or perhaps even try harder and mine for a diamond in the rough in-house.
The following are the Knicks' bevy of options at Donnie Walsh's disposal, provided Carmelo Anthony doesn't sign a max deal with them over the summer.
Marc Gasol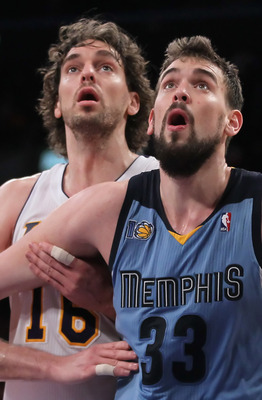 Jeff Gross/Getty Images
Let's start with the most recent rumor. The New York Post's Marc Berman, a Knicks beat writer, reported that if a potential Carmelo Anthony trade or signing doesn't occur, Marc Gasol will become the next target on New York's radar. The 7'1", 265-pound Gasol is a restricted free agent this offseason
Gasol's statistics have taken a slight dive this season, but he'll be 25 years old at the start of next season, plays solid defense and has great size.
Newsday's Alan Hahn, however, thinks that Memphis will re-sign Gasol to a long term deal and match anything other teams offer. From his live chat on newsday.com yesterday:
"I've been told by a guy I know with the Grizzlies that Marc Gasol won't even be an option, so it's moot. The Griz want to give him an extension and would definitely match anything offered by another team. They're looking to unload OJ Mayo and will let Zach Randolph go as a free agent just to save some money so they can afford to give Gasol his extension. They won't lose another Gasol..."
In that case, don't hold your breath.
Marcus Camby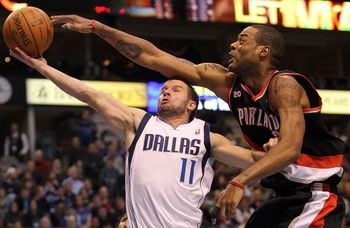 Ronald Martinez/Getty Images
Somewhere in the depths of my closet resides a replica No. 23 Marcus Camby Knicks jersey. I wore that jersey the day he was traded to the Denver Nuggets on NBA Draft Day 2002.
I don't plan on wearing that jersey again in celebration of Camby coming back any time soon.
Rumors circulated last offseason that the Knicks were targeting Camby, but he signed with the Portland Trail Blazers for two years and $21.5 million. With Camby expressing his desire to remain in Portland and with Greg Oden out for the year, it's hard to see the Trail Blazers letting him go prior to the end of the season unless they get a Godfather offer.
While Camby would be a great fit for the Knicks, this New York Times article quells any Camby-to-Knicks talk. An unnamed NBA executive claims the Knicks and Blazers haven't spoken in a while as well.
Tyson Chandler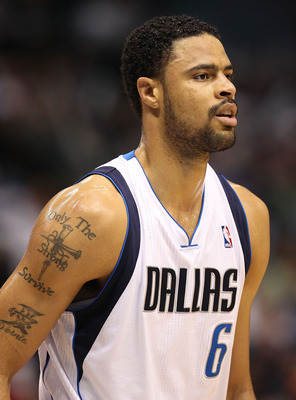 Ronald Martinez/Getty Images
Tyson Chandler can lay claim to being the biggest reason why the Dallas Mavericks have improved so much from last season, as his stellar defense has transformed them. Chandler is an unrestricted free agent after next season, but unless the NBA goes to a hard cap and gets rid of the Larry Bird rule, expect Mark Cuban to break the bank for him even though he is committed to Brendan Haywood for four more seasons and $35 million until 2015.
Therefore, expect to see Chandler back in Dallas next season.
The Knicks would inquire about trading for Haywood's contract in a previous era. Thank God Donnie Walsh has a brain.
Chris Kaman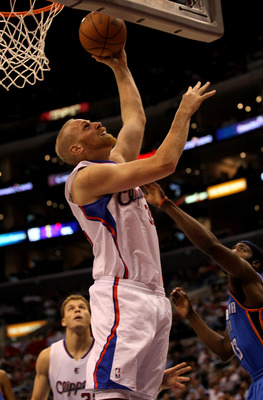 Stephen Dunn/Getty Images
Kaman has been the subject of trade rumors for a while, but don't expect the Knicks to get him via trade or free agency after his latest injury, which could sideline him for months. His contract runs out at the end of 2012, and he is owed $12.2 million next year.
Kendrick Perkins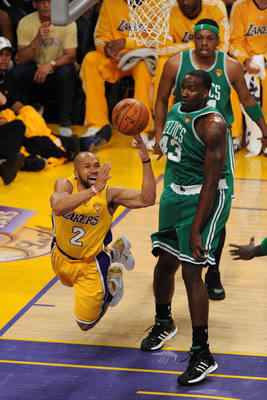 Lisa Blumenfeld/Getty Images
Kendrick Perkins is an unrestricted free agent this summer, and the Boston Celtics have $78.5 million owed for the 2011-12 season. Perkins will probably get at least $10 million per year from some team, so can the Celtics afford him? Boston does have a ton of money coming off the cap for the 2012-13 season, however, so it's hard to see the C's letting Perkins walk to a division rival.
Nazr Mohammed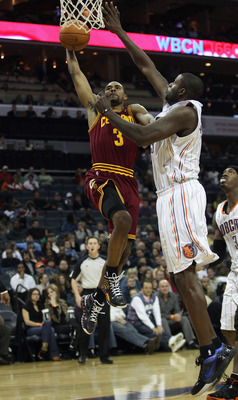 Streeter Lecka/Getty Images
Mohammed is a very good rebounder and a free agent at the end of the season, but he's injury-prone and hasn't averaged 25 or more minutes per game since he was a Knick in 2005. He'll be 34 at the beginning of the 2011-12 season, so he'd probably be duplicating the production Turiaf is giving nightly. He will be a good option if the Knicks re-sign Chandler and sign Melo, as long as he takes the mid-level exception at most, should the MLE exist in the new CBA.
Nene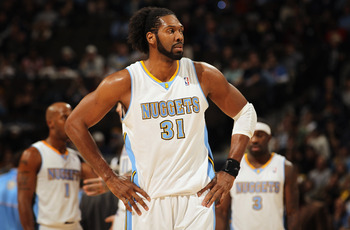 Doug Pensinger/Getty Images
If only the Knicks drafted Nene and kept Marcus Camby in 2002...
Nene is an unrestricted free agent next season if he chooses to decline his one-year player option. He would probably command $12 million-plus per year, and would be 29 at the beginning of the 2011-12 season. Nene currently averages 15 and 7 per game, and is 6'11" and 250 pounds.
If Nene declines his 2011-12 option, he'd actually be a better fit for the Knicks than Carmelo Anthony.
Samuel Dalembert/Joel Pryzbilla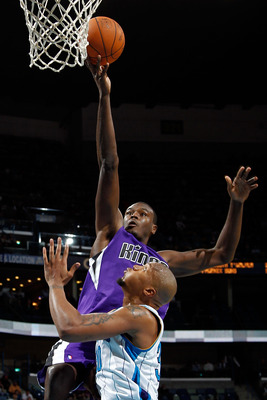 Chris Graythen/Getty Images
I'm combining these centers into one slide. Their names have been loosely thrown around by fans in connection with the Knicks, but both are on the downsides of their careers. I don't see the Knicks pursuing either of these 2011 free agents in the future.
Dwight Howard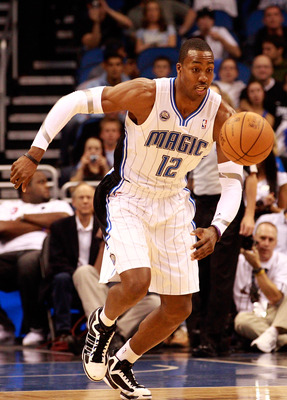 Sam Greenwood/Getty Images
He can opt out of his contract at the end of 2012, but he's not leaving Orlando for a long time, if ever.
However, Amar'e Stoudemire and Dwight Howard down low would be the best low-post partnership since Kevin McHale and Robert Parrish won three titles for the Celtics in the 1980s.
Jordan Williams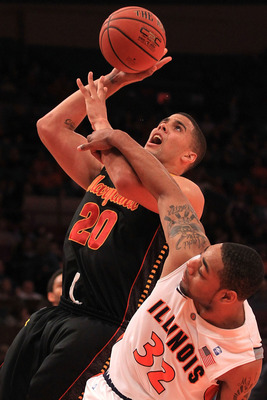 Chris McGrath/Getty Images
Funny enough, I was at the game seen in the picture.
It's still way too early, but all the 2011 NBA Draft center prospects are either international players with tons of upside that will be picked well before the Knicks pick, or other projects that New York should not bother looking at in the first round.
According to nbadraft.net, Maryland sophomore Jordan Williams, who projects more as an NBA power forward but could play center, falls in the middle, and will be picked by the Knicks if they stay right outside the lottery.
Fat chance Williams fails to be picked by a lottery team, in my opinion.
Jordan Williams is a 6'10", 260 pound behemoth from the University of Maryland who averages 18 and 12 per game. He is a rebounding vacuum that the Knicks would love to have, but I don't see him falling. Plus, New York may be looking for a backup point guard or some scoring depth from the wing in the first round, perhaps the latter since both Bill Walker and Shawne Williams will be off the books.
Still, I'd love to see him in orange and blue. He's like a boulder down low.
Anthony Randolph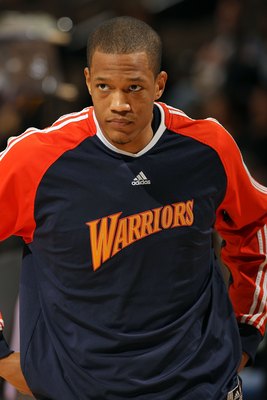 Doug Pensinger/Getty Images
Anthony Randolph is so off-the-radar in New York that the Getty Images search engine doesn't have a photo of him as a Knick. I wish Randolph the best in his future endeavors, but he won't be with the Knicks when the calendar year closes.
Timofey Mozgov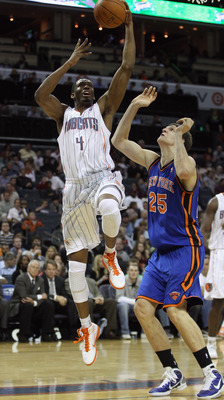 Streeter Lecka/Getty Images
Mozgov signed a three-year, $9.7 million contract prior to this season. He's not going anywhere, and the Knicks are going to let him rot on the bench (or play in the D-League) to see if he can eventually offer them something. Mike D'Antoni said that he will try and put Mozgov back into the rotation at some point.
Mozgov has a lot to learn before then, as he admitted to the New York Post that he is scared on the court.
It will take a lot for Mozgov to erase fans' memories of him getting posterized by Blake Griffin, and he's a multi-year project at best.
Ronny Turiaf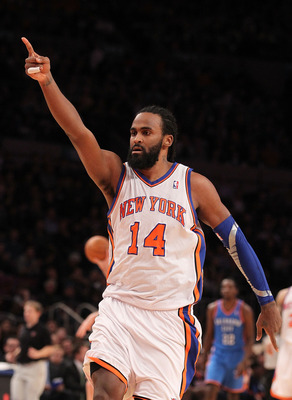 Al Bello/Getty Images
A long, long time ago, when the Knicks were 6-8, I wrote an article about the Knicks band-aiding their center situation by starting Ronny Turiaf long term. Nine out of my 10 predictions are usually wrong, but I nailed that one.
Turiaf only played seven minutes against the Lakers Sunday night, as D'Antoni started Shawne Williams instead in order to try and space the floor out to counteract the Lakers' length. While Turiaf cannot be counted on to give 25-plus minutes per night for health reasons, it was a little disturbing and foreboding to see Turiaf on the bench for matchup purposes against a team with so much size.
Between the Knicks' December 6 game against Minnesota and last Sunday, Turiaf played anywhere from four to 28 minutes, mostly falling in the teens. He's an excellent backup, though, and hopefully will pick up his player option next year to stay in New York.
Conclusion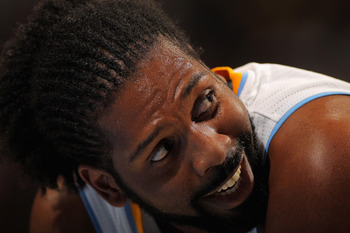 Doug Pensinger/Getty Images
There are so many roadblocks to potential big men to complement Stoudemire, but the one that makes the most sense is Nene, if and only if Carmelo does not sign with the Knicks.
Nene plays solid defense, but is a bit inconsistent. He won't be called on to score as much with Stoudemire manning the paint alongside him instead of Kenyon Martin, so Nene would have some pressure off his back.
The scenario where Nene would go to the Knicks is thus: Carmelo Anthony gets traded to the Nets and signs a long-term extension. Nene sees the writing on the wall in Denver, opts out of his contract and signs a deal with the Knicks in the neighborhood of five years and $60 million.
Could it happen? Yes. Will it happen? Not holding my breath. If anything, we learned that the Knicks getting a big man is much easier said than done. Any midseason trades seem pretty unlikely for a big man, so it's best for the Knicks to wait this season out, strive to become a better team and hope for the best in the playoffs.
Keep Reading

New York Knicks: Like this team?