Best of the D-League: Top Guys to Be Called Up When 10 Day NBA Contracts Start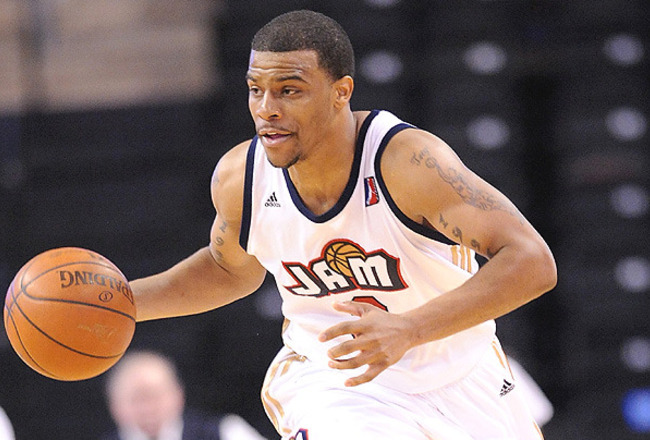 When the 10-day NBA contracts start, we will see teams with missing pieces sign the best talents in the D-League.
There have been many successful call-ups and 2011 should have even more successful call-ups. Stories like Sundiata Gaines are inspiring and give hope to current D-Leaguers looking to hit it big with an NBA contract.
Who will be the first players called up to the NBA?
Trey Johnson, Bakersfield Jam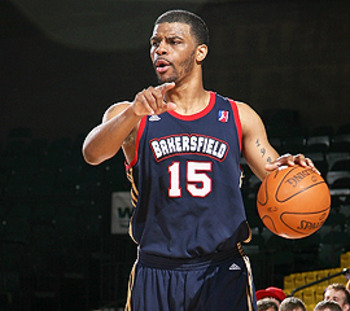 Affiliates: Los Angeles Lakers; Los Angeles Clippers
Trey Johnson has been averaging a D-League high, 26.5 points per game and also leads the D-League in Points/Rebounds/Assists per game with 34.9 per game.
Trey is an experienced guard having played in the NBA with the Cavs and playing this past preseason with the Lakers. And now Trey is on track to be in the NBA as soon as the 10 day contracts start. He attacks the basket and is not afraid to take a jump shot in a defenders face. Johnson has had some very impressive games including a 43-point and 11-rebound game.
Teams in need of a point or shooting guard will act quickly on Johnson and we might even see two or three teams offering Johnson different contracts to win him over.
Stats:
26.5 ppg
4.0 rpg
4.5 apg
Scottie Reynolds, Springfield Armor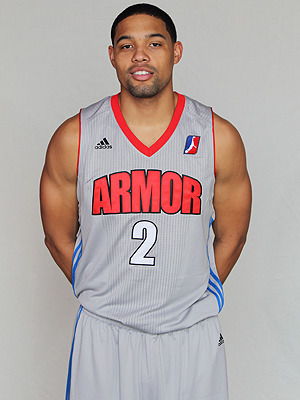 Affiliates: New Jersey Nets, New York Knicks, Philadelphia 76ers
Scottie Reynolds is coming off of an ankle injury so you might ask why I am putting him on this list. Well, Reynolds was an All-American at Villanova just a year ago and has the talent to play in the NBA.
Let's not forget he has played all the top rookies and even some of the top sophomores in the NBA. Scottie averaged 18.2 points, 3.3 assists, 2.7 rebounds, and 1.5 steals in his senior season at Villanova, and was recognized as one of the best college basketball players that season.
Then when the draft came around, Scottie went undrafted and eventually signed with the Italian team Prima Veroli. Though Reynolds got a chance with the Phoenix Suns' Summer League team, he was not offered a contract by the Suns.
So Reynolds packed up for Italy and to make a long story short, Reynolds decided to come home to the US and pursue the NBA by signing with the Springfield Armor.
Stats:
17.5 ppg
4.3 rpg
5.1 apg
Jerel McNeal, Rio Grande Valley Vipers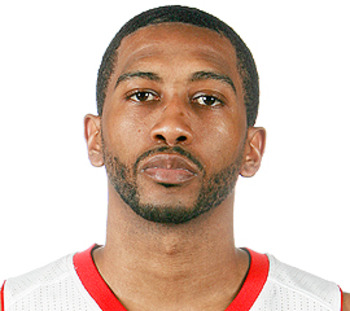 Affiliates: Houston Rockets
The former Marquette Golden Eagle Jerel McNeal is on a tear this season in the D-League.
Playing alongside former Arizona Wildcat star Mustafa Shakur, McNeal is thriving. McNeal has had a few very impressive games including a 40 point, 5 rebound, 4 steal game against the Reno Bighorns who are arguably one of the best teams in the D-League.
Including that big game, Jerel McNeal also had a 27 point, 9 rebound game against the Sioux Falls Skyforce.
Look for a team in need of a combo guard that is not afraid to attack the basket to sign Jerel to a 10 day contract and go from there.
Stats:
16.1 ppg
3.7 rpg
3.6 apg
Antoine Walker, Idaho Stampede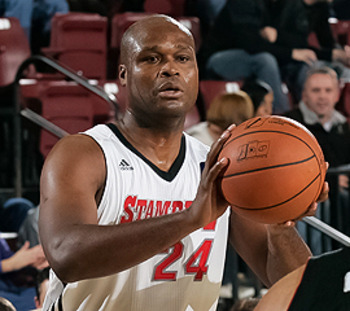 Affiliates: Denver Nuggets, Portland Trail Blazers
I don't even really need an explanation here.
Walker is an NBA veteran who showed the NBA teams that didn't sign him that he still wants to play and can still compete. Walker has NBA career averages of 17.5 points, 7.7 rebounds, and 3.5 assists per game.
We all know about Walker's gambling problems and other incidents but Walker has proved he can still be a good contributing factor on a team.
There could be a few teams that will or will consider calling up Walker but he won't be in the D-League much longer.
Stats:
16 ppg
6 rpg
3.4 apg
Conclusion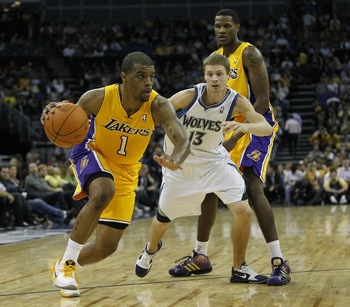 Yes, there will be players called up besides the guys in this article.
Yes, there could be guys called up before these guys.
But said players in this article should get a shot in the NBA and most likely will.
Out of the four guys named in this article, Trey Johnson should/will be the first guy called up to the NBA and hopefully will receive a nice contract to stay up in the NBA.
Feel free to comment and tell me who you think will get called up!
Keep Reading