Kobe Bryant's 12 Worst Games of 2010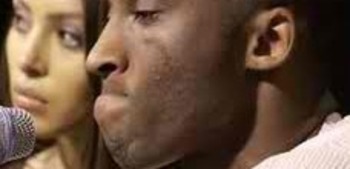 2010 is coming to an end and we now review Kobe Bryant's 12 worst games of 2010.
With a veritable plethora of bad games to choose from (especially shooting wise), it was fun to see just how bad the wannabe GOAT really was. Thank you Pau Gasol for saving this guys image.
Here we go!!!!
L.A. Vs Milwaukee, Miami and San Antonio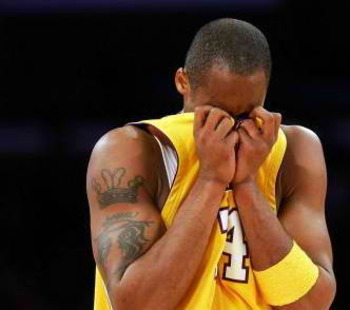 In his last three games the leader of the Lakers has bitched constantly about his teammates poor play, while he did exactly the same thing.
In the last three games Kobe has made only 23 of 59 shots for 39% shooting. His team overall shot better. They should be bitching about him!
Additionally, KB has led by example and averaged 19.7 ppg in three straight losses. Nice numbers, but he has forever taken himself out of the GOAT conversation. I knew he would. He's no MJ!!!
LA at Philadelphia: December 17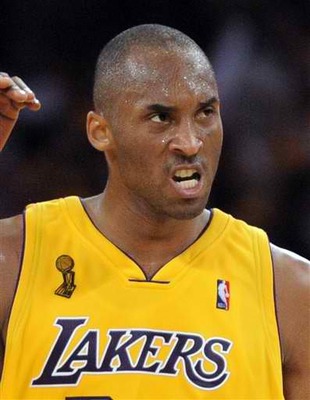 Somehow the Lakers still won this one despite a dismal showing by Bryant. Oh, wait, it's the 76ers, anyone can beat them. The Lakers had the softest NBA schedule to start out 2010-11 and now their inflated numbers begin to deflate.
In this one, KB played 36 minutes but only made 3/11 shots for 27% shooting. He added 4 rebs, 4 assists, 2 steals, 3 turnovers, 1 personal foul and a grand 9 points!
He missed all three 3's he took.
Nice!
LA Vs Portland: November 7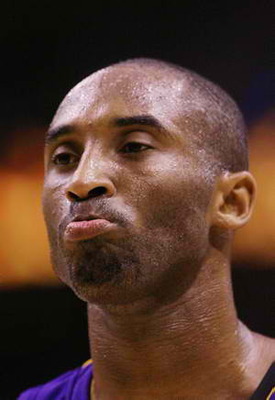 In another win, the Lakers did it without Kobe.
You will notice that the Lakers won many of the games where Kobe sucked. He should just become a role player and they'd probably be better.
KB played 25 minutes, because they figured they no longer needed his game in this one. He went 3 for 11 from the field for 27% shooting and he added 0 for 2 from three-point range and 2 rebounds, 1 assist, 1 block, 3 turnovers, 4 personal fouls and a total of 12 points!
Great stuff KB.
2010 PLAYOFFS Vs OKC: April 27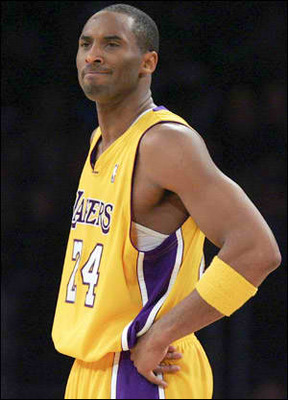 The Lakers TRUE 2010 Finals MVP, Pau Gasol, saves this game but KB shot an abysmal 4 for 9 in 29 minutes and added 3 rebounds, 4 turnovers and 3 personal fouls.
KB totaled 13 points in this big game.
2010 PLAYOFFS At OKC: April 24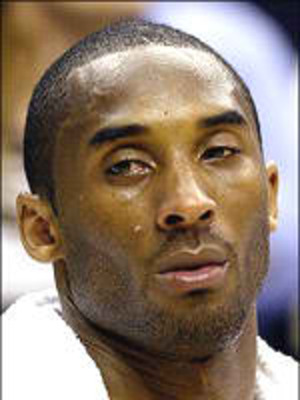 Awww, poor Kobe. All the weird, angry facial gestures in the world could not save KB from playing like crap in this playoff loss. He played 32 minutes and scored 12 points. He added 3 personal fouls.
Stop crying foo, and learn how to shoot....do a better imitation of MJ.
LA at OKC: March 26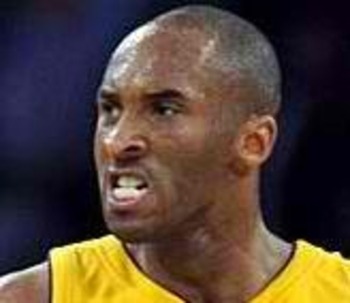 Ooooh...scary!
On March 26th Kobe had an amazing (in a bad way) 9 TURNOVERS! as the Lakers lost to OKC in the regular season.
Kobe shot an equally awesome (in a bad way) 4 for 11 from the field in 30 minutes. He also committed four personal fouls. Wow (in a bad way).
LA Vs Charlotte: February 3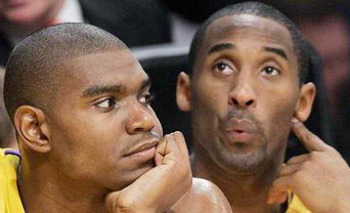 In this game the almighty Kobester scored FIVE POINTS in 37 minutes!
He shot 2 for 12 (17%) from the field and made 1 of 5 three pointers and missed both free throw attempts.
He added four personal fouls in an amazing LA team win!
Goooooooo Kobe—go away is what I mean.
LA Vs Orlando: January 18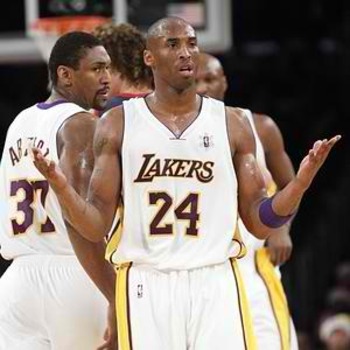 The Lakers somehow won this game with talents other than Bryant's.
Kobe did play an outlandish 44 minutes. Outlandish for a guy who shot 4 for 19 from the field and missed all three 3's he took. KB finished with 11 points.
GOAT? NOPE! NOT EVEN CLOSE BUD!!!
LA at Dallas: January 13
In 35 minutes KB poured down on the Mavericks for 10 points!
He made 5 of 11 shots and LA won due to his mercurial efforts. His 2 rebounds and 1 assist saved the game for LA!
Move over MJ, Move over Wilt...ha ha ha.
LA Vs Milwaukee: January 10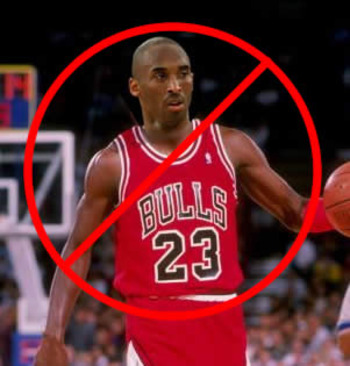 In this stink bomb, KB, sucked.
He shot an outlandishly bad 4 for 21 from the field for a total of 12 points. He was 0 for 3 from three point range and added four personal fouls in an amazing Laker win.
2010 CONCLUSION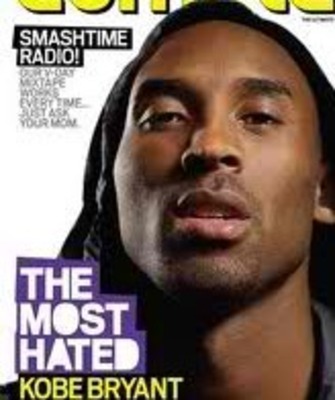 With so many amazingly bad shooting games from KB in 2010 it was fun to compile this list.
I studied Jordan's whole career and he never did this kinda crap. MJ did have some bad shooting games but he is also the all-time record holder for most double digit scoring games in NBA history with 883 in a row. WOW!!!
KB has never done such a thing, and when he scored 81 in one game against the mighty Raptors he still failed to score over 3000 points on the season; but MJ did!
KB has never hit 1000 shots in a season, but MJ did it three times and he hit over 990 five times!
In the 12 games in this story Kobe shot a total of 57 of 174 shots (32.8%). MJ never EVER had a stretch of combined shooting that bad...well maybe when he was 40!!!
Then again, maybe not. LOL
MJ always was a way better shooter than Kobe and more efficient. In these 12 games Kobe hit a measly 2 for 21 three pointers for an outrageously crappy 0.095% shooting. Uh, huh?
Don't ever compare your boy to MJ again; it is truly an insult to the GOAT, and what the GOAT should be!!!
In these 12 games KB averaged 12.8 points. He played less than 100 games in 2010 so that means he is this bad at least 15% of his games.
Kobe is falling down all-time great lists as we speak! Will he be better in 2011? No, but he will be older!!!
Keep Reading

Los Angeles Lakers: Like this team?