NBA Trade Rumors: 10 Guys Not Named Carmelo Anthony New York Knicks Could Land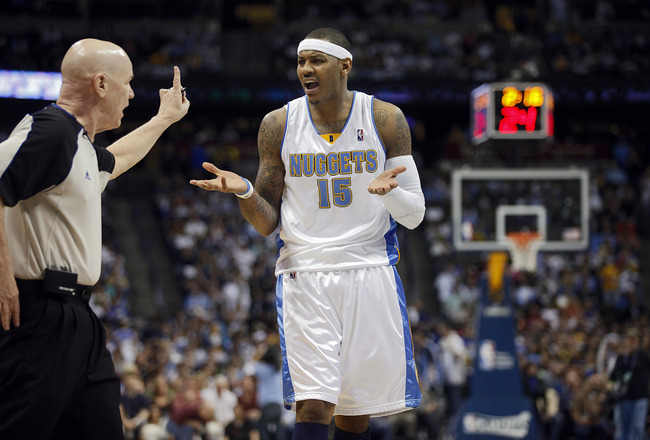 Marc Piscotty/Getty Images
NBA trade rumors involving the New York Knicks have been centered on Carmelo Anthony for quite some time.
However, whether or not he ends up joining the team, there are several other candidates that they have or should be looking at.
The team is reportedly looking for a backup point guard to relieve Raymond Felton and a big body to give them some size up front.
Who could become the next Knickerbocker?
Sebastian Telfair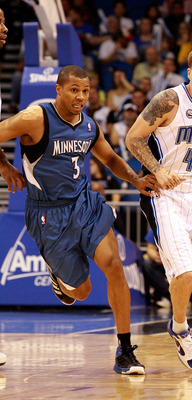 Sam Greenwood/Getty Images
Sebastian Telfair could be the answer as the Knicks' backup point in the rotation.
The New York Times reported a few days ago that the Knicks and Timberwolves have discussed a deal to land them Telfair on multiple occasions.
While Minnesota is probably going to wait to see Johnny Flynn's progress after rehabbing from injury, this deal is looking more and more likely to happen.
Telfair has an expiring $2.7 million contract, so that definitely plays into his favor and the Knicks' plans for the future. He's also a Brooklyn born player, so he has that factor—no matter how trivial one thinks it may be—on his side too.
Luke Ridnour
Clive Rose/Getty Images
Speaking of Minnesota point guards, Luke Ridnour also presents a feasible option as a backup to Raymond Felton.
He's definitely an upgrade over Telfair and he has a reasonable contract that pays him, on average, roughly four million dollars. However, that contract runs all the way through 2014, so the Knicks may not be interested in making that sort of long-term commitment to a backup point guard.
Regardless, Ridnour is a quality guard that could be a full-time starter on many teams. With a good feel for the pick-and-roll, he could be a great asset in Mike D'Antoni's rotation.
Joel Przybilla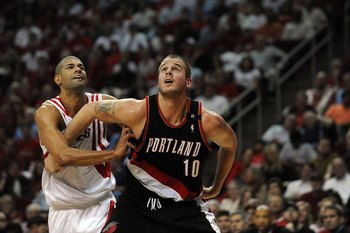 Ronald Martinez/Getty Images
The Vanilla Gorilla has spent the last seven years in Portland and his time there may be coming to a close.
While talks of the Portland Trail Blazers blowing up the roster are premature and unwarranted to a certain extent, should it happen, Przybilla will be one of the first to go.
When given the minutes, Przybilla can be a solid contributor, particularly in the defensive department. The Knicks need size and another shot blocker, and he brings both to the table.
He also has an expiring $7.4 million contract and he could be dealt with Eddy Curry coming back.
Samuel Dalembert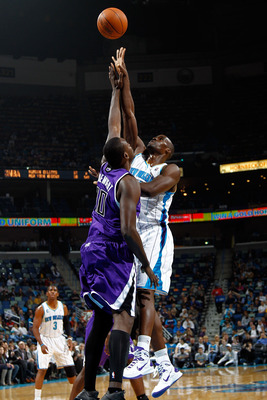 Chris Graythen/Getty Images
Samuel Dalembert was recently moved to the bench in favor of rookie DeMarcus Cousins. It has yet to be seen if this move is a permanent one, but it's hard to gauge how the situation plays out with coach Paul Westphal calling the shots.
Either way, it doesn't look like Dalembert will be a member of the Kings beyond this season.
Dalembert would give the Knicks the size they need up front and is a savvy veteran center who can be their defensive anchor whether it be in the starting lineup or off the bench.
It also helps that he has a $12.2 million expiring contract that nearly matches up with Eddy Curry's contract.
Andre Iguodala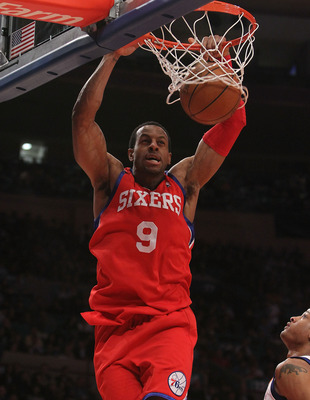 Nick Laham/Getty Images
Andre Iguodala is essentially going to be the consolation prize for whichever teams miss out on the Carmelo Anthony sweepstakes.
If Anthony is not only traded to another team, but he signs an extension with that team, the Knicks will be forced to look elsewhere.
In fact, as blasphemous as this may sound to some of you, Andre Iguodala may actually be a better fit with the New York Knicks.
The one issue will be whether or not the Knicks are willing to take on the three years—plus another year that Iguodala holds as a player option—for nearly $60 million.
T.J. Ford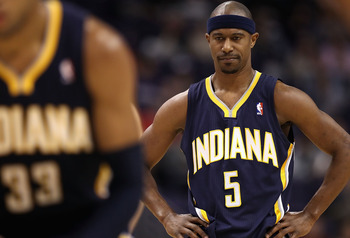 Christian Petersen/Getty Images
For a player that gets paid $8.5 million, T.J. Ford doesn't get a lot of playing time with the Indiana Pacers.
He's still a capable point guard, able to contribute to a team given the minutes.
His particular athletic abilities and skill set make him a perfect match in Mike D'Antoni's system.
But most importantly, his contract comes off the books next year, a factor that will impact any trade the Knicks make.
Jose Juan Barea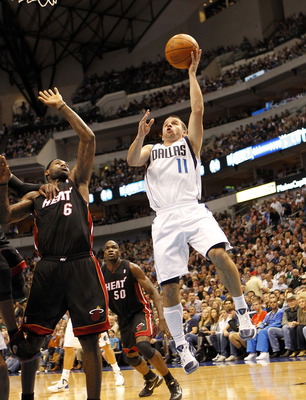 Layne Murdoch/Getty Images
Jose Juan Barea's name has been dormant from trade rumors, but with Rodrigue Beaubois returning for the Mavericks, the team will be crowded in the backcourt and it would make some sense to try and get some value from him now.
Barea is an excellent player and one of the better back up points in the league.
He has a modest $1.8 million expiring contract and even put New York on his list of potential destinations should he not get a contract from Dallas.
Carl Landry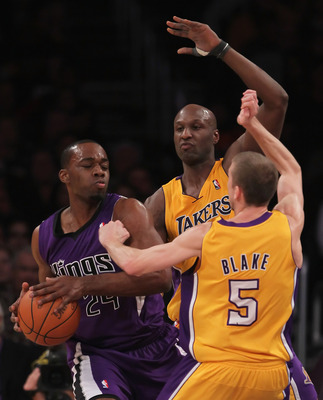 Jeff Gross/Getty Images
Carl Landry's demotion to the bench for the Sacramento Kings could be the writing on the wall for his future with the Kings.
Landry is a skilled forward that is more productive than the Kings' current front-court players and it doesn't look like the Kings will retain him.
He has an expiring contract and he's a name of interest on the trade market.
While he's not exactly the type of size the Knicks need up front, nor is he a defensive stopper, he would greatly bolster the Knicks' depth chart.
Jason Thompson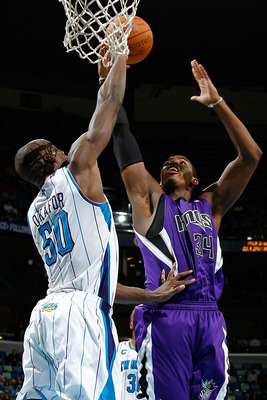 Chris Graythen/Getty Images
Starting to see a theme here?
The Kings have a group of big bodies and they've been actively shopping some of them.
Jason Thompson's move to the starting lineup seems less of a vote of confidence and more of a way to increase his trade value to potential suitors.
He is a legitimate seven footer that would give the Knicks a competent front-court player that could actually carve a future for himself in New York.
While Thompson has been inconsistent, he still has a great deal of potential that could really shine in New York.
Gerald Wallace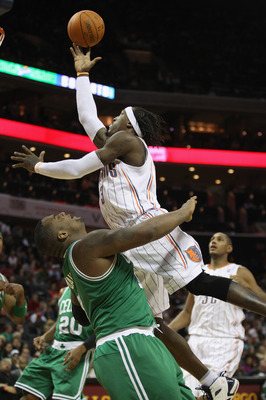 Streeter Lecka/Getty Images
A rumor just recently started to circulate that the Charlotte Bobcats were interested in moving Gerald Wallace and/or Stephen Jackson.
Jackson is a tough sell to most franchises, but nearly any organization would be foolish not to at least attempt to acquire Wallace's services.
Wallace is one of the premier perimeter defenders and his rebounding prowess would greatly help the Knicks.
He's owed roughly $32 million over the next three years, and if the Knicks don't get Carmelo Anthony, Wallace would be a more than satisfactory consolation prize. Like Iguodala, Wallace may even be a better fit.
Keep Reading

New York Knicks: Like this team?