NBA Year-By-Year Scoring Leaders: 65 Years of Points Per Game, Part 2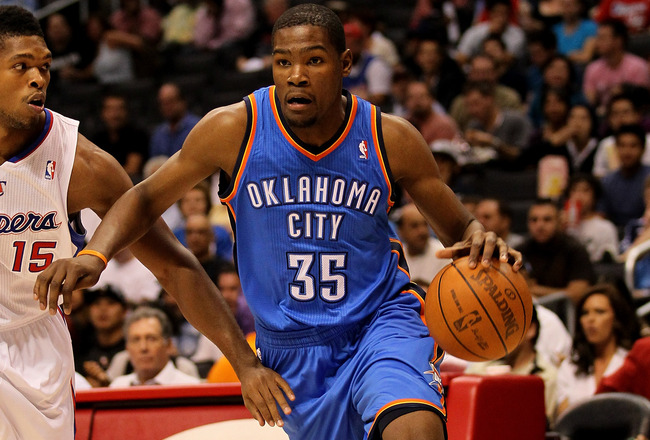 Stephen Dunn/Getty Images
In the 65 years of the NBA there have been some amazing scorers, and the best of them all are etched in time as the league leader in points per game.
In Part 1, I reviewed 1947 to 1995.
Part 2 is 1996 to 2011.
Here goes something:
1995-96 Michael Jordan (8th Time)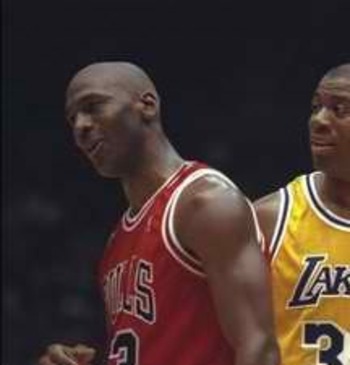 MJ was gone for two seasons and then he came back to win another scoring title, another NBA title, another MVP award and another All-Star MVP award—at age 33.
Wow. He put up 30.4 ppg on 50 percent shooting this year. Great for a guy just out of retirement.
1996-97 Michael Jordan (9th Time)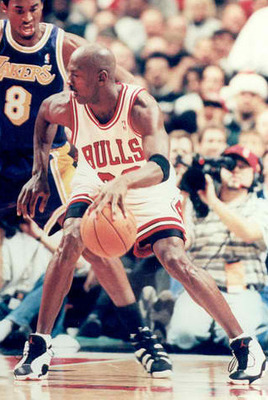 Uh... Nine-time scoring champ.
Really, what can be said about such an accomplishment?
Michael Jordan is the greatest player ever—that just about covers it. Any pretenders out there? See picture. Jordan put up 29.6 ppg at age 34.
1997-98 Michael Jordan (10th Time)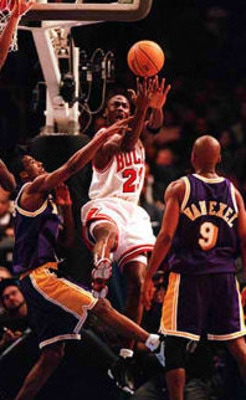 MJ earned his unbeatable 10th scoring title (28.7 ppg) and his amazing sixth title win with six finals MVPs and his fifth NBA MVP award at age 35.
Also, he was All-Star MVP.
He became the oldest scoring champ ever. Then he retired. Wow. Amazing. Who could ever stop MJ?
Uh... that's easy. NO ONE!!!
1998-99 Allen Iverson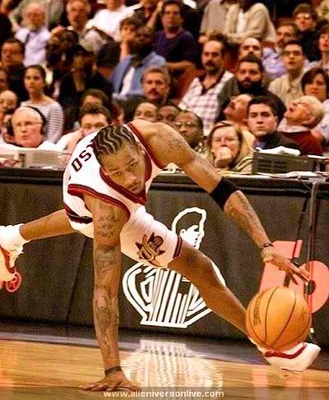 Iverson took over the mantle as scoring leader after MJ retired again. He scored 26.8 ppg in a strike-shortened season.
1999-2000 Shaquille O'Neal (2nd Time)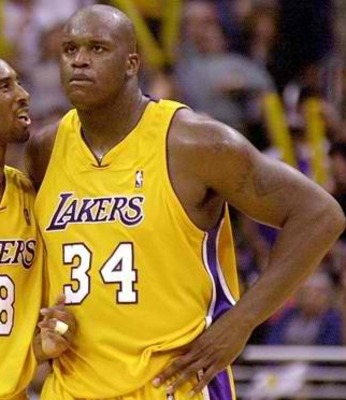 In 2000, on the L.A. Lakers, NBA MVP Shaquille O'Neal took his team to a title by dominating in every way, even scoring, with 29.7 ppg.
2000-01 Allen Iverson (2nd Time)
With 31.1 ppg, this little man led the league in scoring once again.
How could a guy so small do this? If you don't know, I'm not going to tell you.
2001-02 Allen Iverson (3rd Time)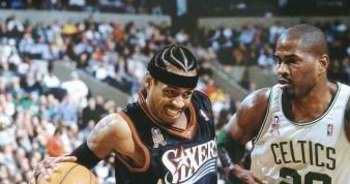 Iverson upped his average to 31.4 ppg and led the league again. Amazing.
2002-03 Tracy McGrady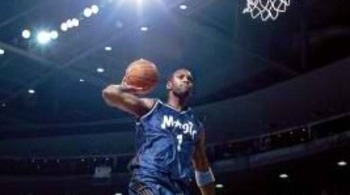 Orlando's leading scorer was the NBA's leading scorer with a smooth 32.1 ppg. T-Mac, what happened?
2003-04 Tracy McGrady (2nd Time)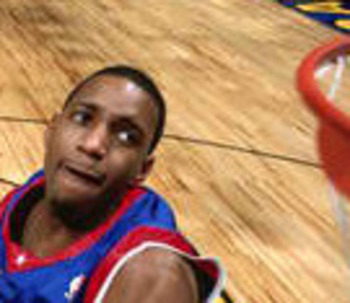 T-Mac repeated as scoring champ with his 28.0 ppg. Nice.
2004-05 Allen Iverson (4th Time)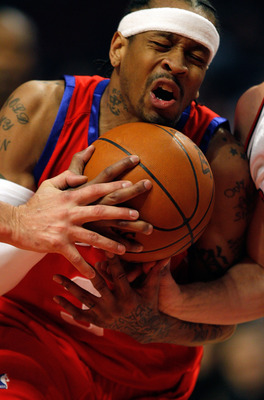 Jonathan Daniel/Getty Images
Iverson put himself in awesome company by winning his fourth scoring title with 30.7 ppg. Crazy little guy.
2005-06 Kobe Bryant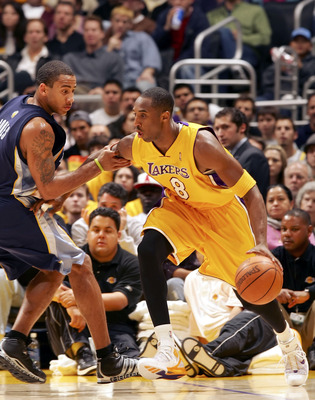 Lisa Blumenfeld/Getty Images
KB scored 35.4 a game, the highest since MJ's 37.1 ppg in 1987. He even scored 81 in a game. He shot 45 percent on the season.
2006-07 Kobe Bryant (2nd Time)
No postseason success again, without Shaq, but he did lead the league in scoring again. Pau, L.A. needs you. KB put in 31.6 ppg.
2007-08 LeBron James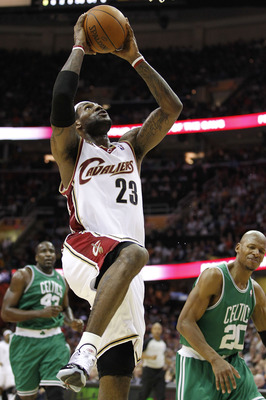 Gregory Shamus/Getty Images
A new best scorer arose quickly. He scored 30.0 ppg to lead the league.
2008-09 Dwyane Wade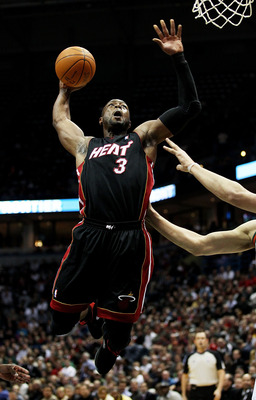 Jonathan Daniel/Getty Images
In the new league, no one player can truly dominate, so every season, there seems to be a new scoring leader.
Wade put in 30.2 ppg to lead the league.
2009-10 Kevin Durant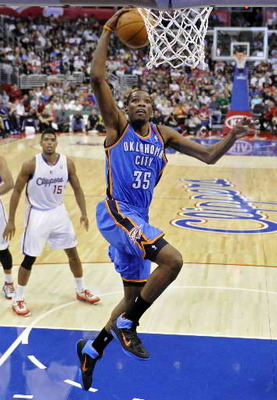 Durant scored like a freak who could do anything and put in 30.1 ppg, looking like a poor man's Gervin. Awesome to watch, though.
2010-11 Kevin Durant (2nd Time)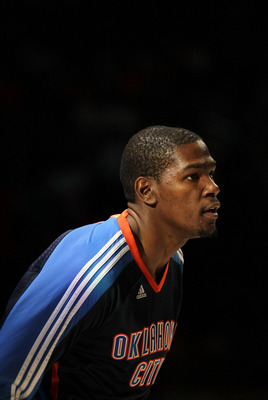 Stephen Dunn/Getty Images
There's no question who will be the league leader in scoring for a second straight season.
He is averaging over 28 ppg and should go up soon.
LeBron and Wade are on the same team, so that cuts them out, KB is old and shoots bad and Ellis has Curry on his team. Only Rose could make a run for 2011 scoring leader.
I give it to scoring machine Durant. He is currently ranked No. 1.
Keep Reading

Los Angeles Lakers: Like this team?