2010-2011 NBA Season: MVP Candidates and Predictions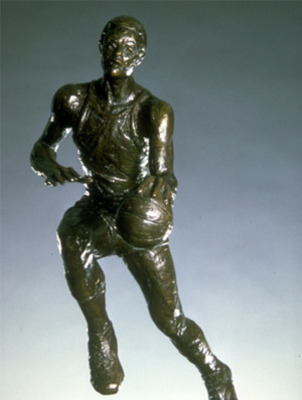 The beautiful award.
The NBA season is just around the corner and I thought I'd let you into my mind and give you the five players you can expect to be in the MVP hunt this year.
LeBron haters, I agree with you completely on why he should be hated, but he will be on this list. He may have taken the easy way out, but he will perform like an MVP again, despite the rest of his Tropic Thunder cast trying to steal the show.
No. 5: Amar'e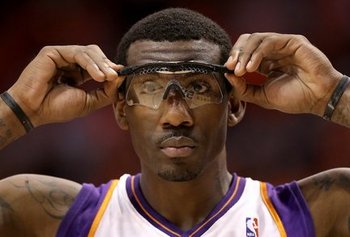 Laugh at my glasses...I dare you.
Call me crazy, but STAT can flat-out play.
He wasn't just a product of Steve Nash's brilliant passing. Look at what he's done in the preseason so far.
Yes I know it's preseason, but that also means decreased minutes. In those decreased minutes, the guy has managed to have two 30-point games while shooting very efficiently.
He is the key to the success of NY this season, and expect him to be in MVP talks at the end of the year if he stays healthy.
No. 4: Dwight Howard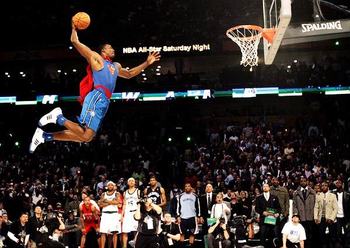 They all look so tiny from up here.
What can I say? Superman seems to be in this spot every year.
And maybe, just maybe, this is the year he wins the MVP award, but my guess would be no.
The guy is a phenomenal defensive player, and his Orlando Magic have consistently been at the top of the East. He puts up good offensive numbers and rebounds the ball with the best of them.
The thing that separates him from others who play his position is how good of a shot blocker he is.
Dwight will have another monster season; there's no doubting that. The question is when will he propel to the next level and actually take this award.
No. 3: Kobe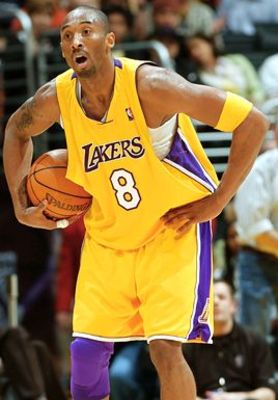 You can't possibly think that I actually raped that girl!
The black mamba's the best player in the NBA.
He's a championship-winning machine and there's no stopping him. When he smells blood, he goes for the kill.
He's become one of the best leaders the NBA has ever seen and still puts up great stats during the regular season.
The thing that's putting him at No. 3 is that he seems to no longer care about winning this award. He could average 30 points a game if he wanted to, but he'd rather win.
Nothing gets him going like an NBA Championship. He's going to put up the stats he's been putting up the last two years and although those are great, they're not MVP worthy when you have the next two guys in the league.
No. 2: LeBron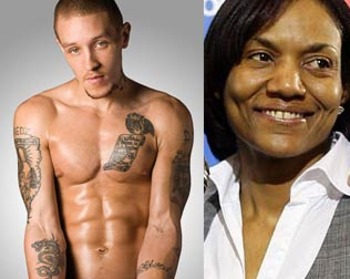 Sorry, I couldn't resist.
The King...of Queens.
Only this James isn't as cool as Kevin James. LeBron made the decision over the summer to say goodbye to Cleveland and the overall concept of loyalty.
He teamed up with Dwyane Wade and Chris Bosh to form the "Big 3 on Steroids" as Eddie House would describe them. Too bad Eddie House is just second to Guy Fieri in my people I could care less about what they have to say rankings.
These guys shouldn't be respected for what they chose to do, and this is why I now hate LBJ more than I did when he was just the overhyped guy who couldn't win from Cleveland.
The only problem is...the dude's got talent.
Even with Bosh and Wade this year, he will still average over 20 PPG and probably get even closer to averaging a triple-double than he did last year. We're probably looking at 23 PPG, 8 RPG, 8 APG.
And while the scoring may be down, he will be contributing greatly to the favorites to be the No. 1 seed in the East.
No. 1: Kevin Durant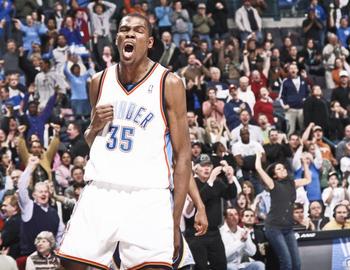 I TOLD YA'LL I WAS BETTER THAN ODEN!
This kid has to be the frontrunner for the award this year.
After seeing what he did in the FIBA World Championships, you know that he improved over the summer and is ready to take this crown.
KD averaged 30.1 points per game last year. And I expect that number to rise by three points this year.
Yes...I expect Kevin Durant to average 33 this year. I also think that sometime in the next 4-5 years, we will see him average 35.
The kid can straight-up score the basketball and being that he doesn't have the talent on his team that Kobe and LeBron have, he is in position to put up the best numbers and take the most pride in helping his team earn the record they did in the regular season.
Welcome to the NBA's elite, Kevin. Too bad you jumped on board with NBA Elite (the video game).
Keep Reading

Orlando Magic: Like this team?