Staying Put: NBA Franchise Players That Aren't Going Anywhere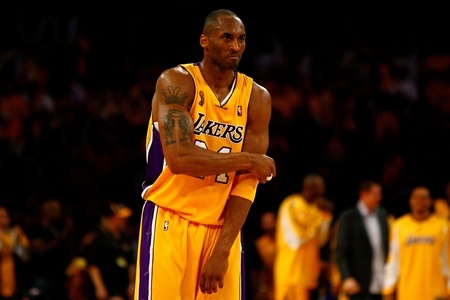 These days in the NBA if you're not on the move, you're not making headlines. I haven't seen this many people eager to jump ship since seeing Titanic. This surfaced for the most part when Kevin Garnett and Ray Allen were traded to the Boston Celtics to form "The Boston Three Party". It countinued when Pau Gasol was mysteriously traded for table scraps to the Los Angeles Lakers to form the new dynamic duo.
Things really got interesting when Lebron decided to form the Miami Thrice over in South Beach. This caused some of the biggest stars in Basketball today to re-think their current situation, most importantly Carmelo Anthony.
Carmelo is reported to be on the trading Block as of late, sparking the interest of many teams across the NBA to make a play for the prolific scoring talent. The Kings have confirmed they will be making a play for the Denver star, as will The Rockets, The Clippers, and undoubtedly others still.
With this trend now gaining some serious momentum, the question on most people's minds is:
"Who will be the next one to jump ship?"
The question that came to my mind however, was
"Who actually has a chance of staying put?"
So I made myself a list, and this is where it took me..
Begin Slideshow

»
Here's hoping you don't fantasize about Kevin Durant signing a juicy contract with your team down the road somewhere, because he's not leaving Oklahoma City.
Not only did he recently sign an extension with the Thunder, but also Durant has publicly spoken about his intentions to spend his entire career with the smaller market team.
Is there ever a chance that he will want to team up with someone down the road for a better title shot?
Not in my opinion. If anything I think the other superstar would come find him.
If you look at the facts Durant is loyal, humble, introverted, and has expressed the desire to only play for the Thunder. In my mind, that's about as clear as it gets.
Brandon Roy also seems to be a fairly safe bet.
Roy has been with the Blazers for four years now without any rumblings or complaints. The City of Portland seems to be in love with their star shooting guard, and the feeling is mutual.
Brandon seems very comfortable on the Blazers, and has formed quite the bond with the fans, as well as the community.
He seems to want to be the guy who brings Portland back to the deep playoffs, and if he can stay healthy, he probably will.
What he does not seem like to me is an anxious talent looking for a way out of town. The safe money on this man would be on him retiring with the Trail Blazers.
The more I see from Deron Williams, the more he seems like John Stockton 2.0.
Sure he's taller with a larger frame, but there are just too many similarities to ignore. The most relative similarity for this article is his devotion to the Jazz organization. Since being drafted in 2005, Deron has picked up where Stockton left off.
He has endeared himself to fans all over Utah, and is the clear centerpiece for this Jazz squad. He has a Hall of Fame coach in Jerry Sloan, a team full of talent, and plenty of prime years left in the tank.
Nothing is ever definite, but it would be foolish to assume Deron would want to retire with anyone but the Utah Jazz.
This offseason it seemed like Dwyane Wade was on the cusp of changing teams.
Most people figured Chicago to be the best bet for his next destination, or to team up with Lebron in New York City. Fate instead held that Lebron and Bosh were to join Wade in South Beach, resulting in no team change for Wade.
With the ink dried on the new contracts, Wade will not be able to leave until 2016. The pertinent question would be:
"Why would he leave then?"
He already has a title and a Finals Mvp, and is likely to gain more titles over the next six years. So in a probable circumstance of Wade finishing the six years having 3 or 4 titles, why would he want to leave at age 34?
He would be the Hero of Miami (even though he already is), have an incredible legacy to leave behind, and be able to retire a few years later a rich man.
Odds were on Wade to bolt this summer, but at this point I'm positive that he'll retire with the Miami Heat.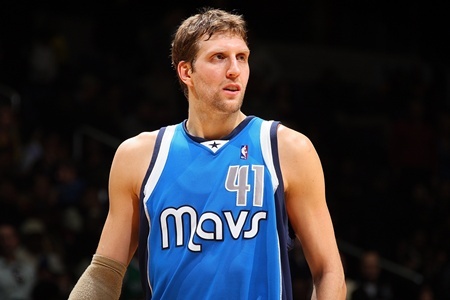 Dirk Nowitzki has been with the Dallas Mavericks now for twelve years.
He has formed bonds with the fans in Dallas, became bosom buddies with Mark Cuban, and permanently etched himself into the Maverick's record books.
With only a few years left in his prime years, I doubt he's going to opt to start over on another team. It's true that Dirk hasn't yet captured a title, and some may use this as a reason that he may latch onto another team in his twilight years to accomplish this.
I personally don't see this happening. I have no chart to support this. No statistical data, just a gut feeling. I would be stunned if Dirk ever played for another team.
Paul Pierce has broken all but a few Celtics records now, and he accomplished his goal of winning an NBA championship.
With the Big Three signed on for another two years now, and Paul Pierce already 32 this year, I doubt Paul will go chasing titles after the current team is dismatled.
More than these facts, Paul Pierce wants to retire a Celtic. The Legacy that he is a part of in Boston means more to him than a title with any other team could.
Pierce is a definite "yes" for retiring a Celtic.
He has already accomplished more than most Lakers to ever play the game, and he still has a few good years left to add to his Lagend.
Kobe Bryant has made trade demands, clashed with coaches, and alienated teammates in the past, yet he remains in L.A. If he was going to move teams, it would have been via his trade demands or his last Free Agency period.
Bryant also admitted to Derek Fisher on the Jim Rome show recently that:
"There is a 99.99 percent chance I finish my career with the Los Angeles Lakers."
I'll take his word on that one.
It was brought to my attention that I forgot Tim Duncan.
How did that happen? Haha
Seriously though, Duncan is a prime example of what I'm discussing now.
Tim Duncan has now enjoyed a Hall of Fame worthy career, playing alongside some of the Nba's greatest players. He's been winning titles with the Spurs so long, it's hard for some people to remember when it wasn't in fact "his team".
Duncan has also shared a great bond with his Coach and mentor Greg Popovich. The two of them have as great of a rapport as any other player/coach combo the Nba has ever seen.
Now that he is reaching his last few years as the Spurs leader, I see no chance of Duncan opting to play for any other team. Like Pierce, the teams culture is imbedded into his body, it's in his blood. Duncan will always be the Hero of San Antonio, and I doubt he plans on messing that up.
You're not a coward for changing teams, and trying to better position yourself to win a title.
You are also not the same type of player however, as the ones who stay with one team for the long haul. It takes major guts on the part of a major superstar to wait it out, and risk potentially never winning a title.
If that player does in fact succeed though, the experience he goes through is undoubtedly superior and special in feeling.
Will the seven players I mentioned in this article wait it out, and attempt to add to their Franchises history?
Or will they opt to chase the elusive ring elsewhere... staining their legacy with the previous team?
The choice is theirs to make.. but odds are they stay the course, and become Legends of their Franchise.