Chris Bosh: What Can Miami Heat and Fans Realistically Expect?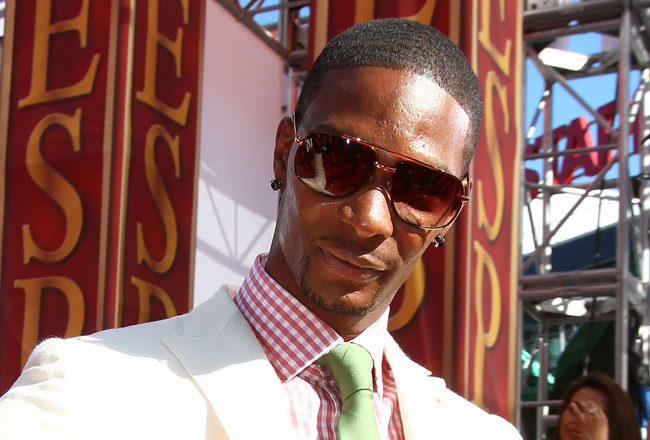 Alexandra Wyman/Getty Images
Chris Bosh, an individual undeservedly elevated to elite status this offseason, is clearly the third wheel in the Heat triumvirate.

Third wheel shouldn't inherently be placed in a negative connotation, it simply is a declaration that Chris Bosh is assuredly the third-best player on the Heat roster.

Heat fans have lofty expectations for the upcoming season and the consequent performance of the team hinges upon the ability of Dwyane Wade, Chris Bosh, and LeBron James to meld together as a cohesive unit.

I will analyze five things fans can realistically expect out of Chris Bosh this season as the Heat attempt to usurp the Celtics as the best team in the Eastern Conference.
Less Points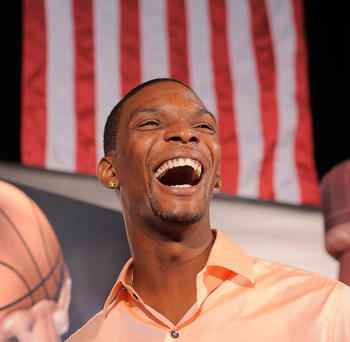 Jemal Countess/Getty Images
Chris Bosh's points-per-game average is going to decline in 2010-11.

On average, Bosh attempted almost 17 shots per game last season.

Dwyane Wade and LeBron both averaged nearly 20 attempts per game.

The Phoenix Suns, who played at a decent tempo last year even with a refreshing emphasis on defense, took 83 shots per game.

Given those numbers as a benchmark, it's unrealistic to assume that three players are going to be taking 57 shots a game.

If the team is to become a collective unit rather than an isolated team of super-talents, the shot attempts for each of these superstars are going to decrease.

The player who should be most willing to sacrifice is Chris Bosh.

Look for Chris Bosh's average to decline to around 18 points per game, and his field goal percentage to improve around three percentage points to 55 percent next season.
All-Star Starter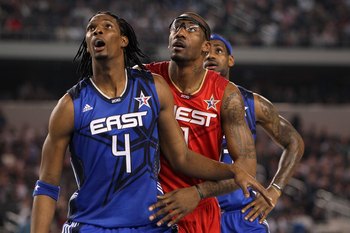 Jed Jacobsohn/Getty Images
The Heat are going to be one of the most vilified teams in the NBA next year.

They are also going to be one of the most liked teams in the NBA next year.

The casual fan is going to forget about the offseason free-agent fiasco 15 games into next season. The decisions, slights, and first-person/third-person LeBron observational commentary will be forgotten and the exorbitant top 10 nightly plays the Miami Heat trio is able to produce will turn the general populace in favor of the currently constructed Heat team.

Chris Bosh, Dwyane Wade, and LeBron James will all start in the 2011 NBA All-Star game at the Staples Center in Los Angeles, California.
The End of the Pithy Tweeting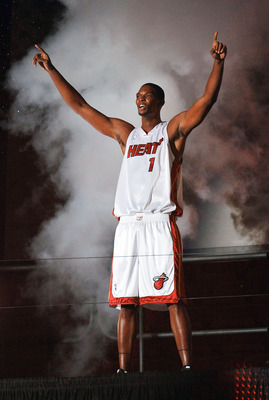 Doug Benc/Getty Images
To call Bosh's tweets pithy is a bit of an exaggeration, however, Bosh's tweeting will be severely curtailed.

Bosh is now engaged, playing under the watchful eye of Pat Riley and he will constantly be cognizant of the scrutiny of his every move.

No longer will we get excellent rhetorical life gems like: "What would life be without its up and downs?"

If Chris Bosh does quit tweeting, his catalogue of Twitter classics will never be forgotten.

"Shouts out to all the kids going back to school today!"

Oh, Bosh.
Improved Defense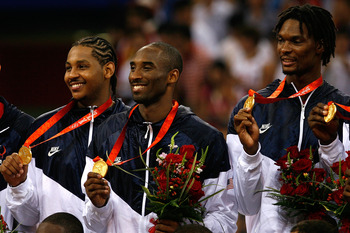 Harry How/Getty Images
When Chris Bosh was coming off the bench for Team USA on the way to the 2008 Olympic gold medal, people were raving about his defense.

During the NBA regular season, the reviews for Chris Bosh's performance on the defensive end of the court haven't been so illustrious.

Last year when playing the center position for the Toronto Raptors, opposing centers averaged over 20 points per 48 minutes against Bosh. That is, centers in the Eastern Conference averaged more than 20 points per 48 minutes against Bosh.
The reiteration was for a reason.

A lot of defensive praise has to do with a team philosophy rather than individual prowess.

Tony Parker isn't a great defender, but his defensive lapses aren't blatant due to the Spurs consistently having a defensive philosophy that helps shield his inefficiency on the defensive end of the court.

The Miami Heat typically don't play at a super-fast pace, limiting the amount of possessions in a game and helping mask some of the difficulties Bosh may have guarding his position.

Bosh will, at the very least, appear to be playing better defense this year.
Bosh Will Be Revealed As Nothing More Than a Good Player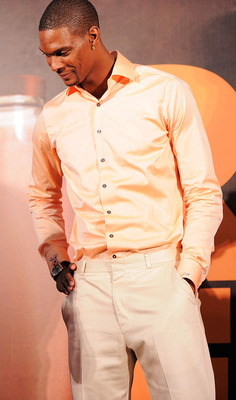 Jemal Countess/Getty Images
On a good squad, as the No. 2 or 3 option that he truly is, Bosh is an 18-point, nine-rebound player that plays average defense and is a borderline All Star.

Bosh is young, athletic, and fast, but he hasn't proved to be much more than a scoring machine and the best player on bad teams until this point in his career.

Bosh should adapt very well to a lesser role with the Heat and prove to the NBA world that he is a good, not elite, player in the NBA.
Keep Reading

Miami Heat: Like this team?