Bright Futures: The Five Future Faces of the NBA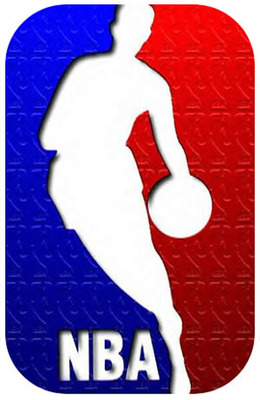 Let me start by saying pardon the alliteration, the title just kind of came out that way. All of us know the faces of today's NBA are Lebron James, Kobe Bryant, Dwayne Wade, and Carmelo Anthony. These are the big names that draw in the big contracts, the endorsements, and the ratings. They are not merely "stars", but Superstars. They dazzle us night in and night out, and turn casual fans into obsessive viewers. Before this list of present day faces, there have been many others. Just a few years ago some of these faces included Tim Duncan, Shaquille O'neal, Tracy McGrady, and Allen Iverson. Even further back the NBA had Michael Jordan, Karl Malone, (who basically is a package deal with John Stockton) and Hakeem "The Dream" Olajuwon. The 80's had Larry Bird, Magic Johnson, Kareem, along with many others. The decades before this saw Bill Russell, Oscar Robertson, John Havlicek, and perhaps the biggest face of the NBA's history, Jerry West. He was so big they made the leagues logo from his silhouette.
Thnking about this begged the question; Who will be the next Big Faces of the NBA? I could make cases for quite a few individuals in the league today, so I decided to only take the top 5. One rising star for each position will be discussed.
PG- Derrick Rose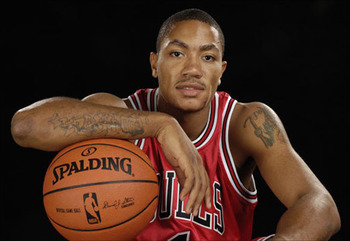 Rajon Rondo may have everyone's eye at the moment, but Derrick rose is my pick for the NBA's future "face" at the one guard position. Just two years into his career, and Rose has greatly increased both his field goal percentage and points per game. He has good size for the one spot, and has also added muscle onto his frame since his debut. He's also as quick as a gazelle down court, making him very difficult to cover. He does have some draw-backs however, like a very inconsistent three point shot. He is also shaky at best in the free throw and jump shot department. These imperfections can be easily overlooked when you consider his rapidly improving court vision, and ability to create and finish dynamic plays.
The bottom line with Rose, is his shot has plenty of time for improvement. Rose already has what any rising point guard could want. He has confidence in his game, amazing speed, superior court vision, and now a very deep team to facilitate to. He has possessed the ability to score in bunches and create explosive fast breaks since he came into the league. If he continues to improve his shot and range, Derrick Rose will be the Point Guard by which all others will be measured in the near future.
SG- Brandon Roy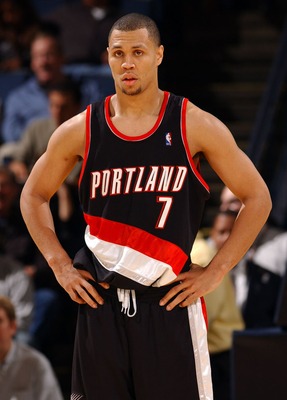 I know what you're thinking right now... "Isn't Brandon Roy already a star?" The answer is yes, of course he is. The second part to that answer is that Brandon Roy does not get the credit that he deserves because of a Mr. Bryant, and Mr. Wade currently occupying the mountain-top of the shooting guard position. The reality for Roy is that things are only going to get better for him if he can stay healthy.
Kobe Bryant and Dwayne will not be around forever, at least not in dominating force. When those two fade from the spotlight, the only worthy successor to their throne will be Brandon Roy. He's only 26 years old at the moment, and has many prime years left in the tank. He has proven to be a team centerpiece, a dominant scorer (when he wants to be), and an all around ball player. The best part about Roy, is his best years are still to come. Every moment he's not injured he seems to be improving his game. If he takes good care of himself, he could develop into an even more lethal version of his present self. His name is also the easy answer when asked who a Blazer fan would want taking the last shot of the big game. Add everything together, and Brandon Roy is the obvious future face for the shooting guard spot.
SF- Kevin Durant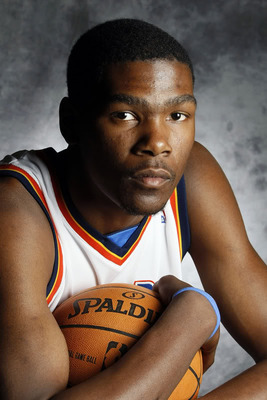 No one throw a hissy fit over this please, Lebron James is the current face of the SF position. With many of you thinking; "Well Lebron is pretty young still.." I reply with, Kevin Durant is still much younger.
Kevin Durant or "The Durantula", has turned himself from potent scorer, to offensive nightmare in a span of three seasons. He has increased his scoring by five points each year so far, and shows no signs of hitting his ceiling yet. Durant possesses the NBA's most silky smooth jumpers in the game today, that seems to get more deadly by the day. He has already shown an ability to hit incredibly clutch shots, with absolutely unlimited range. The best part about Kevin Durant is that he's no one trick pony. His lanky frame allows him to be a force on the boards, and a very effective shot blocker. If Durant can add a little more meat on his bones, he will develop into a force on the floor that no one will be able to contain.
Kevin Durant is an unlikely version of Superstar. He is humble, loyal, and seems to prefer his small market team to the likes of the Big City. One thing he shares in common with the other stars however, is an enormous passion for the game that will take him to heights most players never see.
PF- Chris Bosh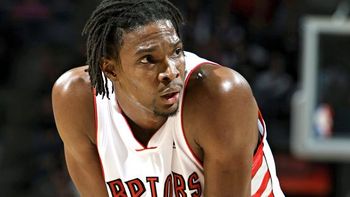 With Kevin Garnett on the decline, and Dirk Nowitzki in the twilight of his career, one has to wonder who their successor in the limelight will be.
The answer (due mostly to recent events) has to be Chris Bosh. This pick is slightly different from the others, because there is no clear cut PF in the fast lane for Superstardom. With Chris Bosh also "Taking his talents to South Beach", he becomes the most high profile PF in the league. Once the season starts he will be under the spotlight, and receiving much more attention than he previously saw in Toronto. The endorsements will soon start to roll in for Bosh now that he's in a large market, and every move he makes on the court will be closely analyzed.
Let's not forget that Bosh's career averages are nothing to scoff at. Sure they will take a substantial hit when he joins Miami, but Bosh will still find a way to be effective and live up to his name. Many other power forwards in the league have a great deal of potential, many others are well established and effective already, but Chris Bosh is both effective and now high profile. With other PF's on the way out, Bosh is solidifying himself for the future.
C- Brook Lopez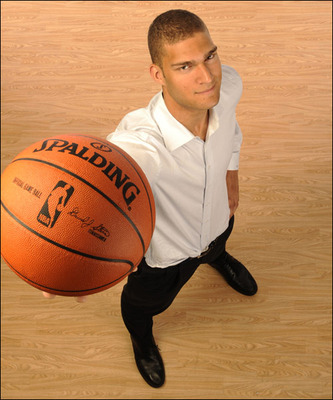 While Dwight Howard has a stranglehold on the Center positions brightest star list, another young baller is on his way to solidifying his name as his closest competition. That man is Brook Lopez. In two seasons of NBA action Brook has averaged 16ppg 8.4rpg and 1.8bpg as a seven-foot big man. His scoring average rose last year by five points, and his field goal percentage held afloat right around fifty percent. Lopez has already proven to be an effective scorer, with many post moves already in his arsenal. He has also shown a great shot blocking ability that many big men in the game today seem to lack.
Brook has also added to his size, which has allowed him to be increasingly effective in the painted area. He may not be built like Dwight Howard, but he makes up for this with solid fundamentals. The league seems to be flooded with hybrid Center/Power Forwards at the moment, with very few "true centers" left, and developing. Brook Lopez is one of the NBA's few true Centers, and he has the potential to be great if injuries are scarce, and he continues to work. One thing is definite, Brook Lopez will soon be regarded by most to be the NBA's biggest face at the Center position.....next to Howard of course.
Honorable Mentions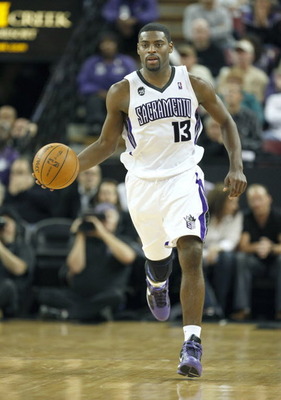 I apologize if I left out your favorite rising talent. It was nothing personal. Please let me know if I forgot someone and I'll edit the article if I see it fitting to do so. Those who may think I'm just a Laker homer can take notice that not one Laker made the top 5. These picks honestly made the most sense to me, while in the end we all have different opinions. Here are some of the players I feel have amazing potential to become stars as well, I'm just not as certain if it will happen.
PG- Tyreke Evans, Stephen Curry, Brandon Jennings, John Wall, Rajon Rondo.
SG- Kevin Martin, Monta Ellis
SF- Danny Granger,
PF- Kevin Love, LaMarcus Aldridge
C- Andrew Bynum
Keep Reading