Baron Davis and the Top 10 Most Unmotivated Players in the NBA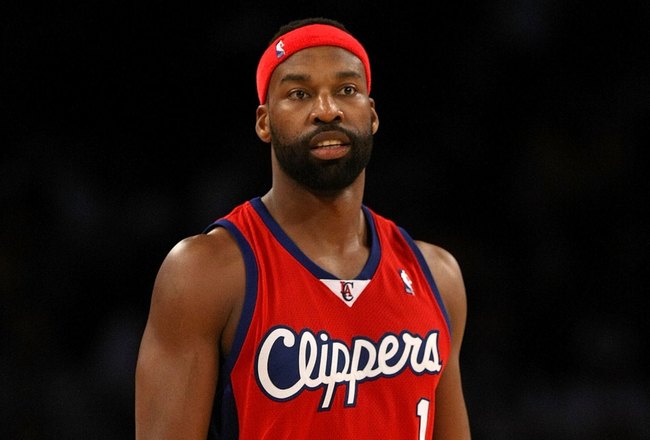 Stephen Dunn/Getty Images
Most players know what fans and team executives want to hear—"I want to help this team win a championship."
But that's not always true, is it?
In the world of sports, it is no secret that athletes are paid quite handsomely and, as a result, some lose focus on what is most important in their profession. Instead, things like endorsements, contract extensions, and egos take center stage, rather than winning a title at season's end.
With the 2010-2011 NBA season around the corner, here are the 10 players that strike me as being unmotivated.
This is purely a fan standpoint. Of course, I do not know any of these guys personally. This is purely speculation based on some things I have noticed during their careers, a majority of which were focused on the money rather than the trophy.
No. 10 James Posey (Indiana Pacers)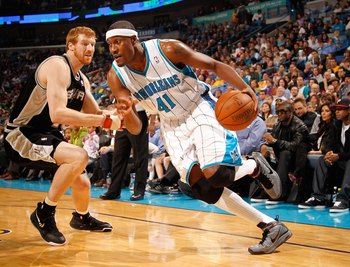 Chris Graythen/Getty Images
Remember when Posey was a key bench reserve? The way he relentlessly harassed the opponent's best offensive weapon, as well as the way he made teams pay when they left him open for a corner three?
One has to question just how much Posey cares anymore. Seeing that the last contract he will probably sign in his life is completed and that he has two NBA championships, what does he have left to prove?
Now, Posey doesn't seem as quick as he once was or just as motivated to play his game anymore. You can possibly blame this on the fact that he's 33-years-old, but, then again, Bruce Bowen still was able to remain a defensive and corner three threat up until the age of 36-37. Since both have similar games, one has to ask if Posey is just winging it now. Is the hunger for another title still there, or will he potentially fade into obscurity this coming year?
I hate to say it, but it is looking like this might happen this year.
No. 9 Corey Maggette (Milwaukee Bucks)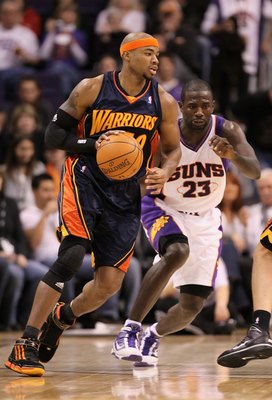 Christian Petersen/Getty Images
Maggette made it perfectly clear to everybody that he was all about making money when he declined to join the San Antonio Spurs (rumored for the full MLE) in the summer of 2008, instead deciding to team up with Don Nelson in Golden State.
Not to say the Spurs were certainly the best nor the top team in the West, but they are definitely a more respected franchise than the Warriors and one whose title chances are much greater.
Now, with Mags being shipped out to Milwaukee and having the difficult task of convincing everyone that he's not just a lesser form of John Salmons, who they already have, one has to wonder if this is the year we see a drastic decline in his numbers.
Sure, his offensive production was great in Golden State—but that was Golden State. Milwaukee, now with a formidable backcourt duo in Salmons and sophomore Brandon Jennings, are looking to go farther in the playoffs after their near miraculous comeback against the Atlanta Hawks in the first round last year. Maggette might indeed be the missing ingredient for those hopes, but again, his contract is pretty bloated for a guy his age, so don't be surprised if he's shown not giving his all this year.
No. 8 Emeka Okafor (New Orleans Hornets)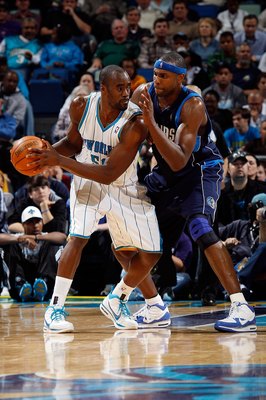 Chris Graythen/Getty Images
Six years, $72 million dollars. That's the contract extension that Okafor signed in the summer of 2008 with the Charlotte Bobcats. Now, at the age of 28 and with four more years of guaranteed, big-time bucks coming his way, one has to ask if Emeka is eternally going to flat-line and just become a respectable, but not a super-talented big man as was the man chosen before him in the 2004 draft, Dwight Howard.
While Okafor shoots a good percentage from the field (53 percent last year), one has to wonder why he doesn't demand the ball more. If he scores effectively from the inside, why did he only average 10.4 ppg last year with the Hornets? Granted, Chris Paul was out a good chunk of the year due to injury, but usually when a star player goes down, another one attempts to pick-up the slack.
Instead, Okafor remained consistently average throughout the year, and one has to wonder if he has any motivation to be a post threat on offense, or if he's just satisfied being a good defender, but not a force on both sides of the court.
No. 7 Baron Davis (Los Angeles Clippers)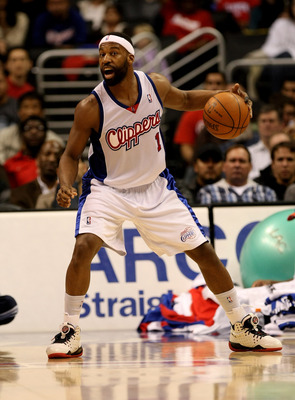 Stephen Dunn/Getty Images
Now, let's be fair. Both Baron Davis and Mike Dunleavy have adamantly claimed that Elton Brand shafted the franchise once Davis agreed to sign with the Clippers, expecting his good buddy Brand to follow through on his promise on staying if Baron signed.
One thing is clear now though—Baron Davis is not the same player he was with the New Orleans Hornets or Golden State Warriors (man, that 2006-2007 team was a blast to watch, wasn't it?). His three-point shot is nearly non-existent now, the same explosiveness isn't there, his points per game have decreased drastically, and his weight was rumored to balloon to almost 260 pounds this past summer.
You can't really blame it on age either, since Baron is 31; he still has a few good years left in him.
However, with a less than stellar supporting cast around him the last couple years and his career-ending contract already guaranteed, it looks like he has become complacent and has forgotten just what a special player he can be if he wants to.
Will Blake Griffin's rookie season impact Davis's attitude and, as a result, see the Clippers make an unprecedented playoff run like his 06-07 Warriors? We shall see.
No. 6 Gilbert Arenas (Washington Wizards)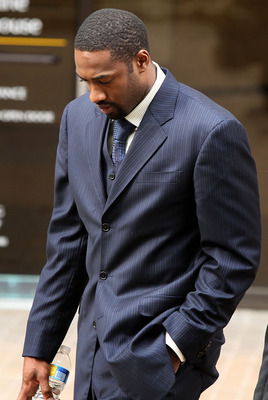 Mark Wilson/Getty Images
Time will tell if Gilbert is a truly a changed individual who has learned from his foolish actions earlier this past season which cost the Wizards big-time. Until Arenas proves on the court that he's got his mind in the right place, one has to assume he's all about the big contract he signed in the summer of 2008 (although granted, he took a "pay cut" from $127 million to $111 million—like that wasn't enough already).
The bottom line is that he's only played 47 games in the last three seasons and, after what happened this past December, one has to ask if he even cares anymore.
Now, with the Wizards looking to move forward with John Wall, Arenas will have to become very motivated to return to the healthy, elite player he was a few years ago if he hopes to stay on the team.
It is good he appears to be taking last year's debacle so seriously, but until those words are proven by his on the court (and locker room, I guess) play, I'm still skeptical.
No. 5 Larry Hughes (Charlotte Bobcats)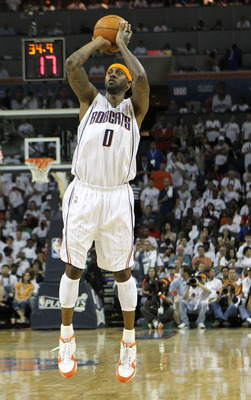 Mike Zarrilli/Getty Images
It is hard to believe that a few years ago Hughes was supposed to be the sidekick for one LeBron James in Cleveland.
If there's a common thread in this article, it is players becoming satisfied with their big pay day and not being motivated to live up to their contract. Hughes is just another figure who falls into this category. After inking a five-year, $70 million contract with the Cavaliers, Hughes was never the same. Instead of being a 20 ppg type player, he became a 15.5 ppg player whose outside shot, while improved, was still sketchy.
While his defense has remained consistently good, he is certainly not the kind of player he was during his stint in Washington—all signs point to the fact that he got a big deal that he didn't live up to in the end.
No. 4 Hedo Turkoglu (Phoenix Suns)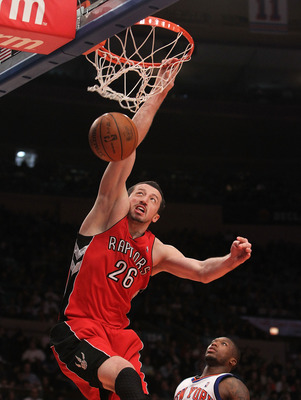 Nick Laham/Getty Images
This might be going out on a limb, since Turkoglu is definitely a very, very good player. He proved that during the Magic's playoff run that led to a Finals appearance in 2009 as well as when he won the 2007-2008 NBA Most Improved Player award. But after his disastrous season in Toronto which saw his scoring drop dramatically and his attitude flare up and demand out (sort of karma when you consider how he treated the Blazers—after verbally committing to join the team, he changed his mind and signed with the Raptors) of Toronto, one has to ask where his head is.
It is no secret that Steve Nash has a history of making players better, and Turkoglu might prove to be an important player for Phoenix this year after being dealt to them this past summer. But until his attitude shapes up (asking out of Toronto after the below-average season he had for them is pretty ridiculous) and he proves on the court that he's worth the big contract he signed last summer, one has to doubt his motivation for winning a title right now.
No. 3 Erick Dampier (Charlotte Bobcats)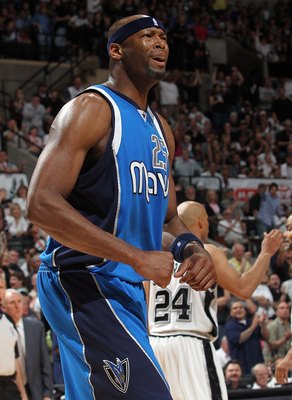 Ronald Martinez/Getty Images
When it comes to players performing well in their contract year in hopes of getting a huge pay, Dampier's name automatically comes to mind. Before his breakout year in 2003-2004 with the Golden State Warriors, he was a decent, but unremarkable center. But once his contract year came, Dampier was a beast, averaging 12.3 ppg, 12.0 rpg, and 1.8 bpg (the only time he's averaged a double-double).
Since that year, his pay has been increasing while his stats and playing time have been going the opposite direction.
It is very apparent that Dampier decided to play well for one year before getting a huge payday from the Dallas Mavericks (seven years, $73 million dollars), then, even when the Mavericks could practically taste a title, he became unremarkable again.
Let's hope Brendan Haywood isn't "Erick Dampier Part Two," right Mavs fans?
No. 2 J.R. Smith (Denver Nuggets)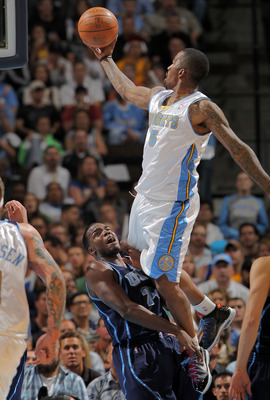 Doug Pensinger/Getty Images
Hear me out. Yes, J.R. is one of the most deadly shooters from outside, and one can actually come to admire his fearlessness in taking such ridiculously long shots—and making them.
The thing is, you can't help but feel like this guy is satisfied with what he is, a long-ball shooter and occasional dunk-artist who turns the ball over stupidly sometimes as well as plays lackluster defense. This guy has already mastered the art of shooting, but it just seems he doesn't care about shaping his all-around game that much—he's happy with what he is.
And that's a shame, he's still young, he's on a good team, and he's an energetic player. Again, this article is written from a fan perspective. Maybe J.R. does put a lot of hard work in, but, from everything I've seen from him thus far, I'll continue to see him as a talented but unmotivated individual who is going to give you instant offense, but will never be a star player in the league.
No. 1 Eddy Curry (New York Knicks)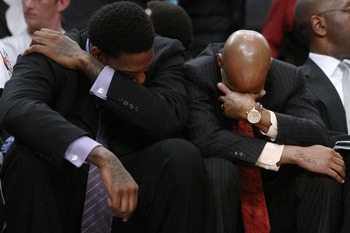 Chris McGrath/Getty Images
So yeah, the Knicks probably shouldn't have traded for Eddy Curry in hindsight.
For a player who was once compared to Shaq, Curry has taken quite a fall.
In fact, his off the court actions have acquired more attention than his on-court play, as he has been embroiled in a sexual harassment suit, lost most (if not all) of his money, and has shown no signs of proving to coach Mike D'Antoni that he's willing to do what is asked of him. This guy is just a wreck, one who was given too much money to toy around with and didn't put his skill and big body to use, instead getting himself involved in too many negative things that have now potentially cost him his career.
I will say that I'm rooting for Curry to come around and prove everyone wrong, it always sucks when a player is remembered more for his off-court battles instead of his competitiveness and rare skill on the court. Until Curry addresses his weight issues and convinces GM Donnie Walsh (who means business) and coach Mike D'Antoni that he wants to play basketball, the Knicks will remain forever ashamed that they gave up so much for so little in return.
Keep Reading