The All-Time, All-Decade Team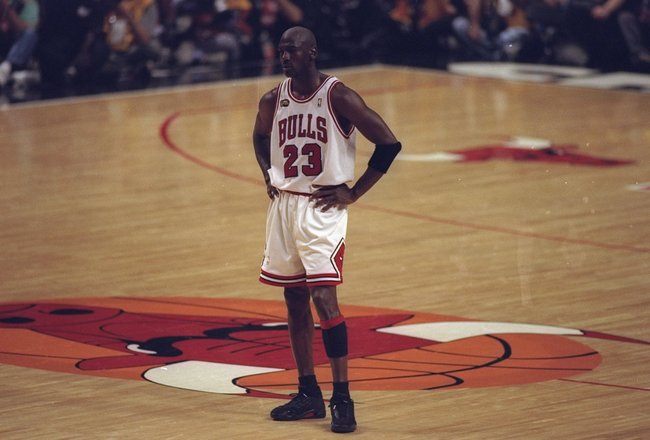 In my attempt to rally the people together around the love of the game of pro basketball, I have completed my series on projecting which team can beat which in the NBA Finals and what not.
This challenge is designed to stretch your brains and compile an all-time team. But this is not just supposed to be any old all-time team. No, that would be too easy and no challenge at all.
What you must do is this:
1) Take only One player from each decade (60's, 70's, 80's, 90's, 00's). The player must have played the majority his career in that decade to be considered (for example, Michael Jordan would qualify for the 90's, not 80's).
2) Take only one player per position, the position they have played the majority of their listed career, not how you would adjust them (for example, you cannot slide Kareem Abdul-Jabbar to PF so he and Bill Russell would play together, he was a C).
3) You can only list 3 reasons why you picked them (no one wants to read reasons all day long).
4) No ties (only ONE player per position, per decade).
5) Compare and debate away!
Center: Wilt Chamberlain (1960's)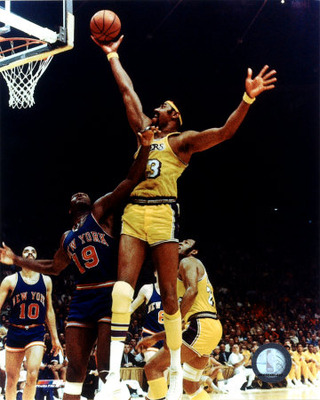 Truly the most dominant big man ever (sorry Shaq, there is no debate here).
1) The all-time leading scorer in NBA history when he retired, Wilt was unstoppable, despite the assertions of some Celtic-green glasses wearing individuals. One point on that note: Wilt had more 60 point games than every other player combined.
2) The all-time leading rebounder in NBA history, Wilt has been retired for almost 40 years. Shaq, the active player whose nearest Wilt in rebounds, is almost doubled by Wilt even though Shaq has already played four more season than The Big Dipper.
3) The only center to lead the NBA in Assists for a season. Is there anything else that needs to be said about that? Yes. The season he led the league in dishes his scoring average dropped down to only 24 ppg (technically 23.8). Not bad, eh?
In my honest opinion, this man was the Greatest of All-time.
Power Forward: Tim Duncan (2000's)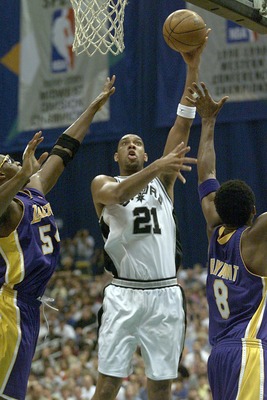 The Big Fundamental is my choice at the PF spot. He fits the qualifications, as being paired with the Admiral David Robinson allowed him to play PF, and he is my representative from the past decade.
Timothy Duncan has the prerequisite numbers to warrant being the PF pick.
1) Three Finals MVP awards to go with the Four championships the Spurs have won during his tenure.
2) Two-Time MVP in the regular season, establishing himself as the best player during those seasons.
3) Duncan was named First Team All-Defense eight times. Throughout the duration of his stay in the Alamo, Duncan has been the most proficient defender in the low post in the league.
Small Forward: Julius Erving (1970's)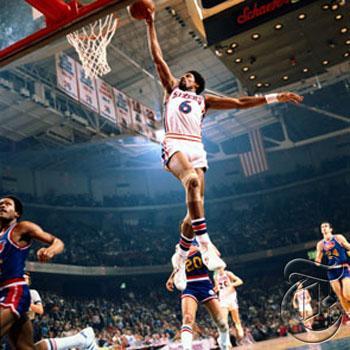 Julius Erving, the erstwhile Dr. J, was simply put, the latter-day Elgin Baylor, and the forerunner to Michael Jordan.
In NBA history, Erving was the bridge from the glory days of the Celtics to the days of the Showtime Lakers. In classy fashion, he and Jabbar held up the league while drugs and apathy threatened to tear it down. Dr. J was pro basketball in the 1970's.
1) The man took the slam dunk to new heights, winning the ABA's first Slam Dunk contest (defeating George Gervin and David Thompson in the process).
2) An 11-time All-Star player with the Philadelphia 76ers.
3) He was the 5th leading scorer in NBA history when he retired, and had a 24.8 career average. Combining NBA & ABA stats, he is still 5th all-time .
The Dr was, and is still, in.
Shooting Guard: Michael Jordan (1990's)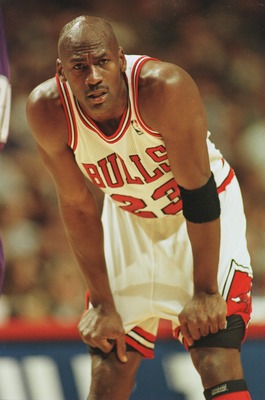 Air Jordan, Air Jordan, Air Jordan.
Was there any surprise Money made the team? I was never a fan of his, but as his official retirement is nearing 10 years now, I can say I appreciate the ridiculousness of his career achievements.
1) Six-time NBA Finals MVP.
2) Five-time Regular Season MVP
3) Ten-time All-NBA First Team selection
The three points rule hurts here, because there is so much that could be said about Jordan. His career was truly dominant, and I don't think his type will be seen again in the league. It takes too many factors to bring about a Michael Jordan-type, let alone one who can have the kind of influence he wielded, no matter how bad the NBA tries to manufacture another one.
He is an original that comes around every 80 years or so.
Point Guard: Magic Johnson (1980's)
The Magic Man himself runs the point for my all-time team and is the representative for the decade that transformed the NBA, the 1980's.
The Lansing, MI native and MSU baller ("Go Green!") changed the league forever when he burst on the scene as a 6-8 PG.
He possessed the ability to do almost everything on the court (he was never a strong one-on-one defender). Magic was the unquestioned face of the LA Lakers from Day One til his retirement in 1991 (the return in 1996 only exists in some Bizarro World!).
Nevertheless, his achievements are ranked as follows:
1) Five-Time NBA Champion (1980, 1982, 1985, 1987, 1988)
2) Three-Time NBA MVP (1987, 1989, 1990)
3) The All-Time Leader in Assists when he retired.
Magic changed my view of basketball as a child and turned me into a fan for life. It is only fitting that he would be whom I listed last. His style of play was the key to the Golden Age of the NBA, which probably won't ever happen again. Thank you, Earvin.
Final Analysis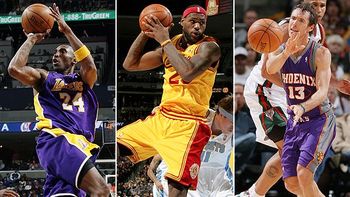 This was my team. I'd love to hear yours.
I'm sure there are plenty of other players that could have been selected, but I like my chances if I go with these gentlemen.
Again, use some thought and see what kind of combinations you can come up with, it may be rather interesting and kind of fun!
Peace, Love and Hair Grease!
Keep Reading

Chicago Bulls: Like this team?