LeBron James: 10 Reasons His Tweet Was a Bad Idea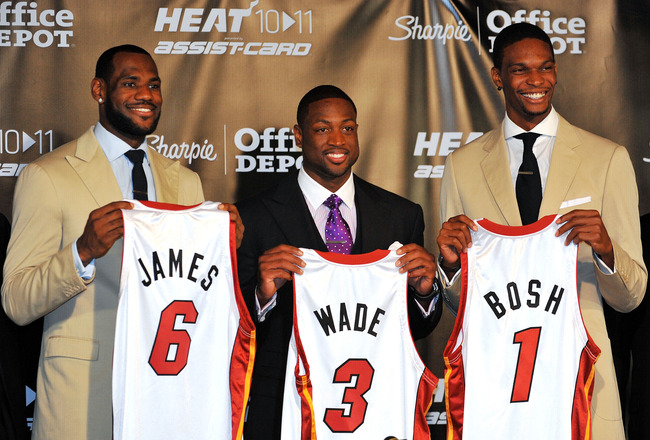 It seems that LeBron James has now become very familiar with the Twitter Universe, and he recently made a very bold statement to all of his followers. While most of "King" James' tweets are boring little updates about his workouts, on August 10, he decided to put out a little reminder to the LeBron-haters of the world:
"Don't think for one min that I haven't been taking mental notes of everyone taking shots at me this summer. And I mean everyone!"
LeBron, we all know that you're probably getting more than a little annoyed by all the negativity surrounding you this summer, but what did you expect? It may have felt good to get that off your chest, but you'll soon find out that it wasn't worth it.
Here are 10 reasons that you should have thought twice before tweeting.
10. He's looking dumber by the second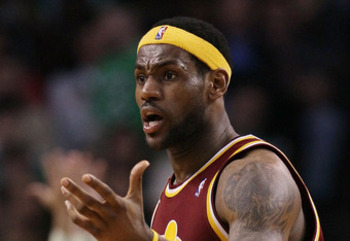 Up until this offseason, LeBron has been able to keep a fairly intelligent image. While we don't expect our professional athletes to be complete geniuses, we like when they interview well, and LeBron has always been able to pull this off.
Then came his "Decision." When asked about how he felt about this summer's free agency, before informing us that he would be "taking his talent to South Beach," he said, "I'm looking forward to it."
What? Looking forward to it? It's over.
We then realized that we had given LeBron way too much credit. And now he has created a Twitter account and further reinforced his stupidity.
Granted, Twitter only allows for 140 characters of text, but the unnecessary abbreviation is anything but smart.
9. His "Decision" is cheapened
Even though many of us may think that LeBron made the wrong choice by deciding to join the Miami Heat, James has stood by his decision. Until now.
It looks like LeBron is sending a "Bring it on" message to all of his critics, but look a little harder and you'll see something very different.
By acknowledging all the people who have been "taking shots" at him, James is showing weakness. If he truly believed that the Heat was the team for him, he should be able to ignore the haters. But he can't.
8. He is forcing people to pick a side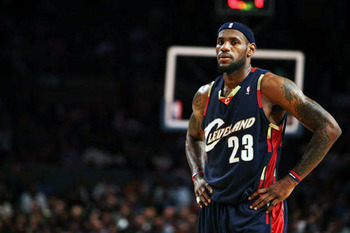 Even after LeBron's "Decision," many remained indifferent to the basketball star. Pistons fans and Spurs fans weren't really affected either way by LeBron's departure, but now LeBron has created a line:
It started as Cavs versus Heat. Now it is pro-LeBron versus anti-LeBron. NBA fans everywhere are now forced to pick a side.
Where do you fall?
7. He's no role model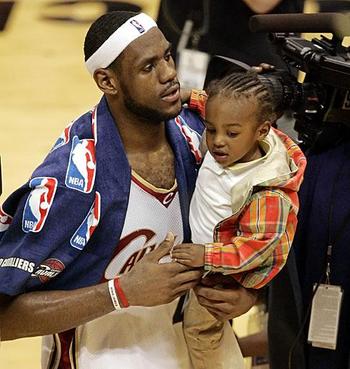 Since deciding to join the Miami Heat, LeBron has attempted to perform some damage-control by playing basketball with little kids. Look at James dunk in that ten-year-old's face. Aww. They all look so happy!
Please.
If you don't think we all see right through your miserable attempts to win us back, you are even dumber than we thought. And this tweet doesn't help. It's fine if you want to embrace your new "villain" status, but leave the kids out of it.
6. Who will his mom date now?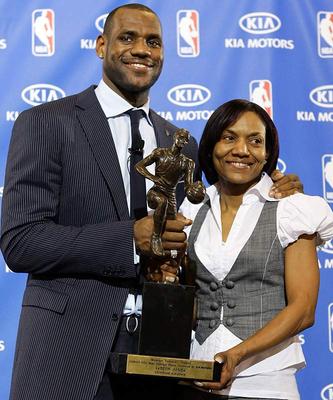 Dear LeBron,
If you keep threatening people, all of your teammates will be afraid to date me. I'm sorry I tried to get you to call Delonte "dad," but now you're just being selfish.
Love,
Mom
5. Do you really want to further piss off Cleveland?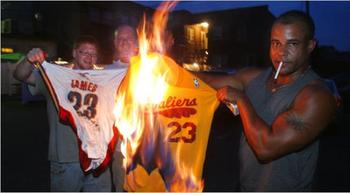 If you thought that for one second that this tweet would end your criticism from the city of Cleveland, Ohio, you are (again) not very bright.
You grew up in this area. You know these people. Do you plan on taking on an entire city?
Good luck with that one.
4. You thought there was a target on your back before…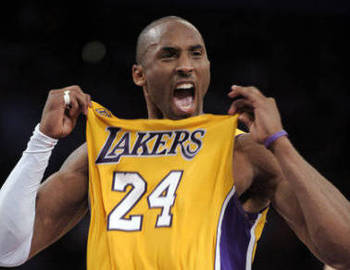 LeBron knew it wouldn't be easy for him to make his escape to South Beach without some struggle, but now other teams in the league will be chomping at the bit to get a shot at shutting down "the chosen one."
Since you won't ever be able to beat the Lakers in basketball, maybe you could try fist-fighting Kobe. Better get some brass knuckles though. Kobe wears rings.
3. Can we say "bad press?"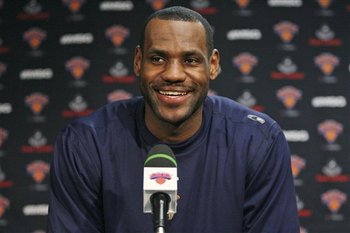 LeBron should have just kept quiet because he has now opened the door for even more media coverage. We all know that James is a drama queen, but this is sure to blow up in his face.
The media will be watching James' every move, and we will jump at any chance to make him look even worse.
Keep it up LeBron. You're keeping us employed.
2. No respect from the greats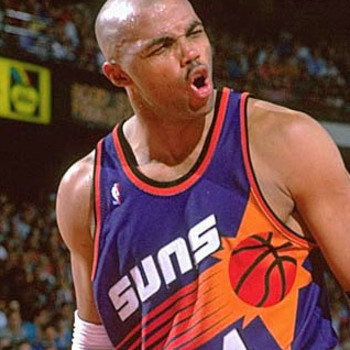 Both Michael Jordan and Charles Barkley have publicly disagreed with James' decision, and that is never a good thing. Barkley even responded to LeBron's threat by telling James to put him at the top of his list.
Barkley has it right. It is "Wade's team." LeBron is a "punk."
The Heat better win. And win BIG.
1. Talk about a marketing nightmare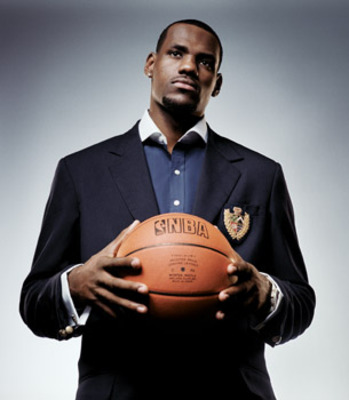 Nobody wants to be a villain. Nobody wants to buy from a villain. Villains may win games. Villains may intimidate. But they don't get endorsement contracts.
We know that money is not the issue for the Heat with players taking less money to play for a championship.
How admirable.
But if LeBron keeps this up, he will alienate himself from the public, and we can watch Kevin Durant and Dwight Howard pick up some new endorsement deals.
Sorry LeBron, but nobody likes the bad guys off the court.
Keep Reading

Miami Heat: Like this team?