Tracy McGrady: Who Is Still In On T-Mac, And Should They Add Him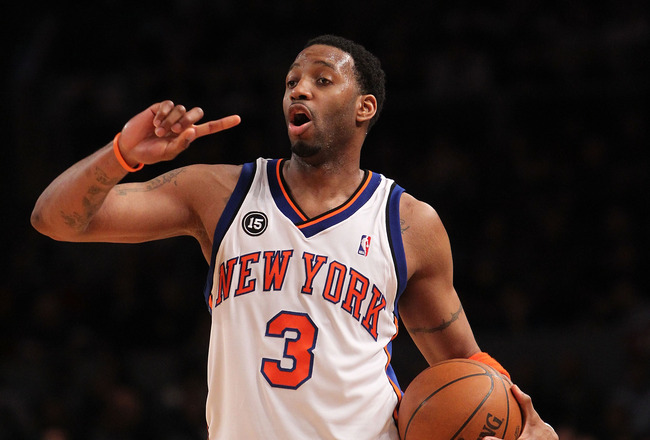 Tracy McGrady appears to be the best player left as the 2010 NBA free agency summer winds down.
He also appears to have a few suitors remaining, but no set deal seems even close at this moment. You hear one thing one day, another the day after...it gets to be hectic.
The question still lingers. Who will the two-time scoring champion sign with?
Here are five teams recently linked to him, and whether or not he is still a viable option for them.
Chicago Bulls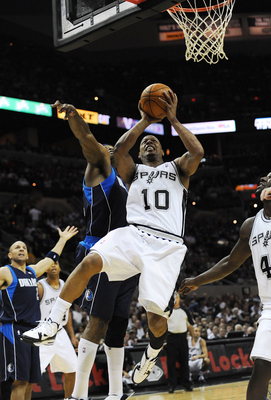 T-Mac had a set workout with the Chicago Bulls a couple of weeks ago, and pretty much talked his way out of a deal.
Then, the rumors re-surfaced earlier this week that he was still an option.
Enter Keith Bogans, a former starter with the San Antonio Spurs, and the new back-up shooting guard for the Bulls.
McGrady became obsolete with the Bogans addition, as Bogans took the reserve role to play for another solid club.
Chance of Joining: 0%
Los Angeles Lakers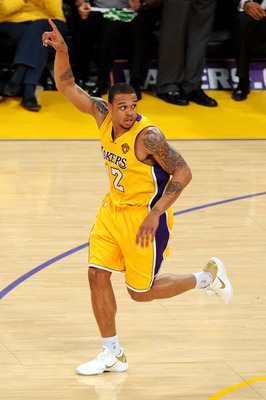 The Chicago-area native just inked a two-year deal to remain with the Lake Show as their primary bench guy to play the two.
Word had it that T-Mac was the other option if Brown requested too much money.
McGrady still may play in Los Angeles...
Chance of Joining: 0%
Los Angeles Clippers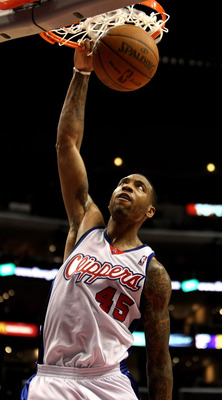 The Clippers still remain interested in McGrady's services.
In typical Clipper confusion fashion, no one in the NBA community can figure out why.
With players like Rasual Butler (pictured), rookie Al-Farouq Aminu, Ryan Gomes, and Craig Smith all capable of playing the wing, why add a guy who is coming off of two microfracture surgeries?
Again, who knows.
The only reason that makes sense? All of the aforementioned players are mediocre at best, or have not proven themselves in the league.
Chance of joining: 15%
New York Knicks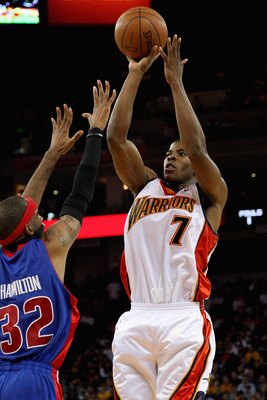 The Knicks could bring McGrady back if he takes a major pay cut. He was traded to New York because the Knicks were looking to use him and let him go as a free agent as they prepared for the big 2010 free agency period.
Now that the Knicks added Amare Stoudemire and Raymond Felton through free agency and Kelenna Azuibuike (pictured) through the David Lee sign-and-trade, there is roughly $2 million-plus left to sign a potential wing man.
Azuibuike and Wilson Chandler present the largest obstacles between T-Mac and playing time if he were to head back to the Big Apple. Bill Walker could also emerge as a surprise option and get minutes off the bench.
Chance of Joining: 30%
Detroit Pistons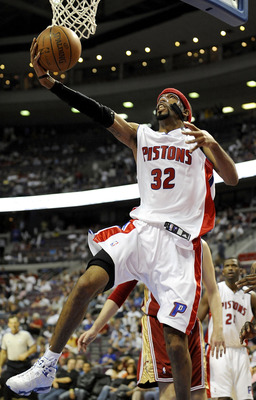 Talks have seriously heated up between the Pistons and Tracy. Numerous sources have reported a one-year deal is out there worth $1.3 million.
McGrady to Detroit may be one of the dumbest, more serious rumors in the last couple of weeks. What is even more remarkable is that the deal may go down.
T-Mac would have to compete with Rip Hamilton (pictured), Tayshaun Prince, Ben Gordon, Austin Daye, DaJuan Summers, and Jonas Jerebko for playing time.
McGrady's options are dwindling by the day. Keep your eyes peeled for a potential T-Mac signing within the next two weeks. Once September creeps up, McGrady will either be signed or will not play for a team this season (barring an injury to a contender).
Chance of signing: 45%
Keep Reading

Chicago Bulls: Like this team?