2010 NBA Power Rankings: With Free Agency Winding Who is on Top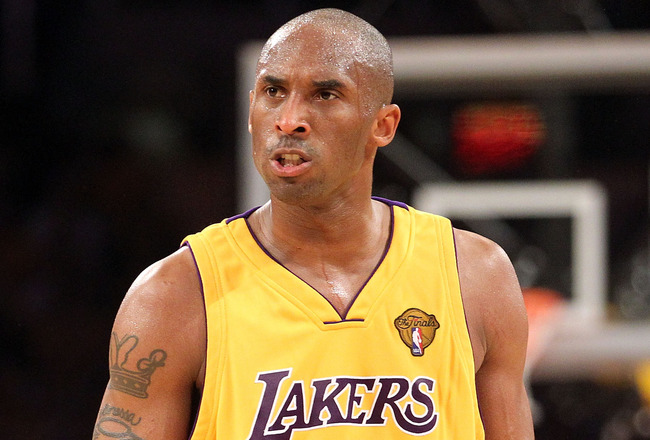 Ronald Martinez/Getty Images
The NBA's mega summer of free agency is winding down, the NBA's Summer League has come and gone, so now is as good of a time as any to weigh each team with the all-encompassing power rankings.
Free agency and the corresponding moves has significantly changed the landscape of the NBA. Big stars have new homes and the balance of power between the two conferences has likely shifted, which should set up one of the most intriguing NBA seasons in recent history.
30. Minnesota Timberwolves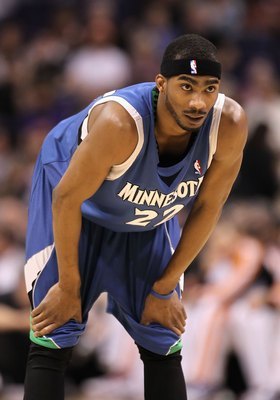 The Timberwolves enjoyed draft night when they took Wesley Johnson and picked up other parts through trade. The T'Wolves also acquired a former number two overall pick in Michael Beasley. Those are positive additions to the league's second-worst team in 2010, but dealing away their best player in Al Jefferson is a blow. The T'Wolves added Delonte West last night, but it is not enough to get them out of the cellar.

29. Toronto Raptors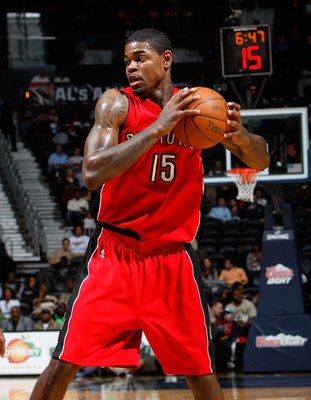 Kevin C. Cox/Getty Images
Losing Chris Bosh sends the Raptors back to the depth of anonymity. Toronto selected Ed Davis with the 13th overall pick and gave $34 million to the unproven Amir Johnson. Minnesota remained bad, but Toronto may not even be competitive next season.
28. Indiana Pacers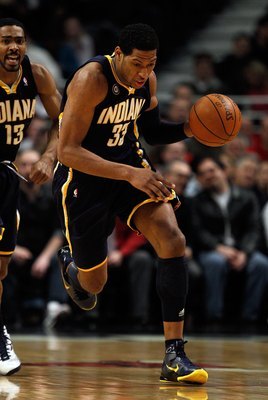 The Pacers won 32 games last season and have yet to make one addition via free agency. They still have questions at point guard and will rely heavily on rookie Paul George to become an instant impact player. The Pacers roster was unassuming and unimpressive last year and remains such at this point.
27. New Jersey Nets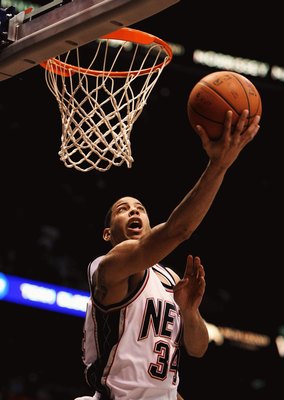 Al Bello/Getty Images
The Nets swung and missed on every big free agent star on this summer's market. They landed Jordan Farmar and drafted Derrick Favors which should help immediately. But, $35 million to Travis Outlaw and a lack of an acquisition that will truly get New Jersey off the mat doesn't bode well for a team that won 12 games last season. Nevertheless, the Nets will hope to count on a young trio of Harris-Favors-Lopez.

26. Detroit Pistons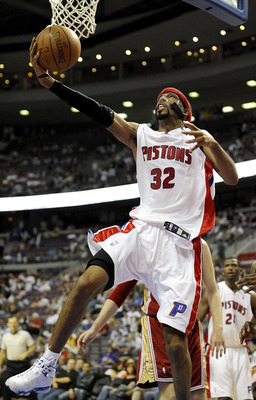 Gregory Shamus/Getty Images
The Pistons spent a ton of money of Ben Gordon and Charlie Villanueva last offseason and thus couldn't do much more this summer than work through the draft. The Pistons got a very solid and potentially high-ceiling piece to their puzzle in Greg Monroe, but this looks like a team that could mire in mediocrity unless Gordon and Villanueva prove last season's down year was a fluke. The question whether Richard Hamilton forces his way out of town is hanging out there before the season begins.

25. Philadelphia 76ers
Jeff Gross/Getty Images
The 76ers lost a big piece to their lineup when they traded away Samuel Dalembert. They will rely heavily on Evan Turner to continue his jack-of-all-trades style of play at the professional level. The 76ers hope that Andre Iguodala can co-exist with Turner in the offense. They may get where they want to be in the future, but not this season
24. Cleveland Cavaliers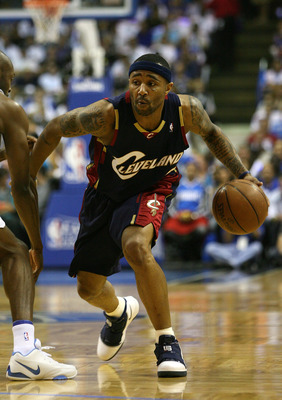 Elsa/Getty Images
Let's see, the Cavaliers lost their franchise player, both of their big men, added no one through free agency, and had zero picks in this year's draft. They traded away one of their last respectable pieces in Delonte West and are hanging on to Mo Williams, and Antawn Jamison. However, this is a team that is going to struggle before they can take advantage of all the picks it received from Miami. At this point, however, it's somewhat mind boggling how the Cavs will fill out a roster for this upcoming season.

23. Los Angeles Clippers
Stephen Dunn/Getty Images
We all wait for the promise of the Clippers young roster to take hold. That is especially true this upcoming season with the return of Blake Griffin, the selections of Al-Farouq Aminu and Eric Bledsoe, and the selection Randy Foye. The Clippers flirted with Tracy McGrady, but it appears that has dissolved.

Until the Clippers show they can develop and excel with their young talent, they remain nothing but a team built on promise.

22. Golden State Warriors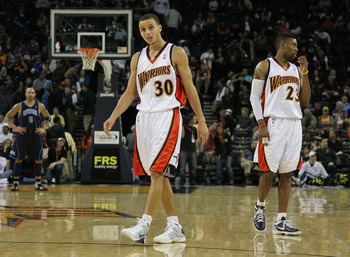 Jed Jacobsohn/Getty Images
The Warriors appear to have a nice, young core in the mix with David Lee, Stephen Curry, and Ekpe Udoh. Udoh could miss the start of the season with a wrist injury which is unfortunate for a young team looking to gel and improve upon its 26-56 record from last season. The Warriors have a young mix that should improve next season, but they are still likely a couple of seasons away from legitimately contending.

21. New York Knicks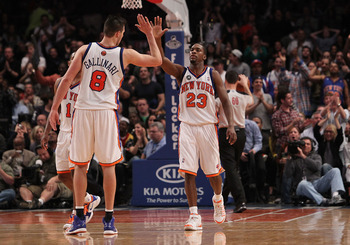 Nick Laham/Getty Images
The Knicks dropped $100 million on Amar'e Stoudemire and acquired the promising Anthony Randolph from Golden State in the David Lee trade. They also added Raymond Felton who fills in for the departed Chris Duhon.

The biggest variables weighing on New York are whether or not the acquired pieces will upgrade over the ones that left and Amar'e Stoudemire's impact without another superstar.
20. Washington Wizards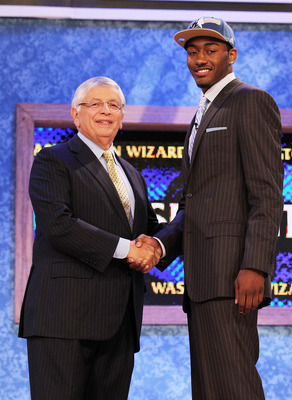 Al Bello/Getty Images
The Wizards got their future franchise player in John Wall with the top overall pick and made a smart trade for Kirk Hinrich. However, they lost sharpshooter Mike Miller to free agency and there is still uncertainty as to what Gilbert Arenas will provide this team.
The Wizards are putting the pieces in place for future contention, but for now look likely to remain buried in the now much stronger Eastern Conference.

19. Charlotte Bobcats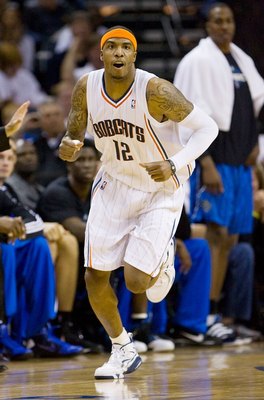 Brian A. Westerholt/Getty Images
The Bobcats locked up continued project Tyrus Thomas to a five-year, $40 million deal but lost Raymond Felton to free agency. They swapped Tyson Chandler to Dallas for the ancient Eric Dampier and roster filler Eduardo Najera.

The Bobcats remain a young, raw team that has lost a few pivotal pieces. It could be a year of regression in Charlotte that bumps them out of the postseason.

18. Memphis Grizzlies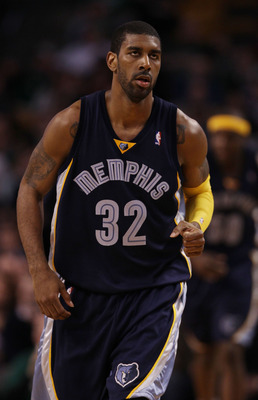 Elsa/Getty Images
The Grizzlies locked up Rudy Gay to a max contract of $82 million over five years and brought over Tony Allen from Boston. Allen gives the Grizzlies more of a presence in the paint, but the team did little else to improve a team that finished just under .500 last season.
They lost Ronnie Brewer to free agency and drafted a project in Xavier Henry and a reach in Greivis Vasquez. The Grizzlies looked poised to repeat their .500 performance which keeps them in the middle of the pack.
17. Sacramento Kings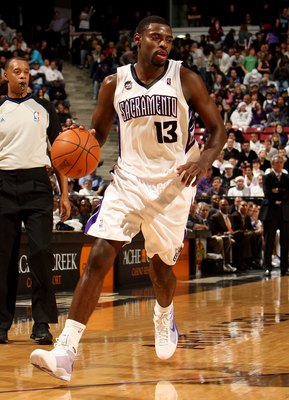 Jed Jacobsohn/Getty Images
The Kings went all big in the offseason by adding DeMarcus Cousins and Hassan Whiteside through the draft as well as Samuel Dalembart via trade. Cousins and Whiteside may endure tough first seasons and are both huge upside guys.

Whether they reach their potential will have long term ramifications for the Kings, but could prove to be a great combination with Rookie of the Year Tyreke Evans.
16. San Antonio Spurs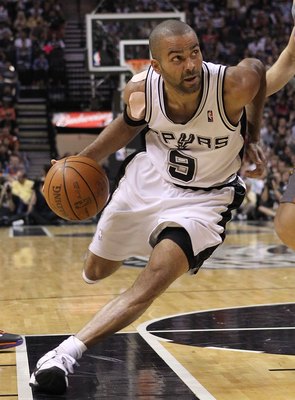 Ronald Martinez/Getty Images
This may be selling low on the Spurs, but the Spurs at least made last important move in re-signing Richard Jefferson. The general aging of the team leave much in doubt over one of the league's perennial contenders. They need James Anderson to become an instant scorer and hope that Tim Duncan and Manu Ginobili can keep playing at their consistently high level.

15. New Orleans Hornets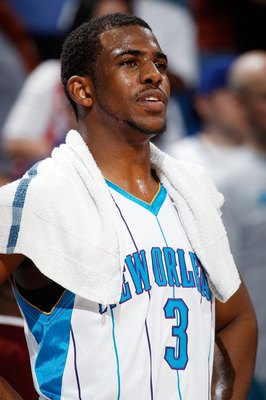 Chris Graythen/Getty Images
The Hornets are headed in the right direction now that it appears Chris Paul will remain in New Orleans.Getting Chris Paul back from injury which limited him to just 45 games last season will certainly help a team that finished 37-45 last season.

However, the Hornets are in a tough financial spot and as a result did little to boost the roster during the offseason. Paul will have to comeback and have a great year if this team is accomplish more than a one-and-done showing in the postseason
14. Atlanta Hawks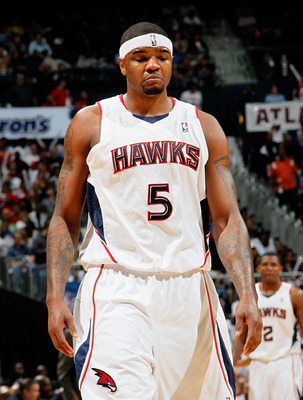 Kevin C. Cox/Getty Images
The Hawks gave Joe Johnson his max contract, drafted Jordan Crawford, and dealt Josh Childress to Phoenix. That is the extent of their offseason.

The Hawks should remain a playoff team in the East, but the lack of moves this summer will make it hard for them to advance any further than their second round appearance this season.
13. Phoenix Suns
Ronald Martinez/Getty Images
The Suns held onto Channing Frye and acquired Hakim Warrick from the Bulls. However, Phoenix's most pivotal piece to success next season will be whether or not Hedo Turkoglu and Josh Childress can replace the production that left with Amar'e Stoudemire.
Steve Nash isn't getting any younger, but the Suns have put themselves in good shape contend in the suddenly more open Western Conference.
12. Houston Rockets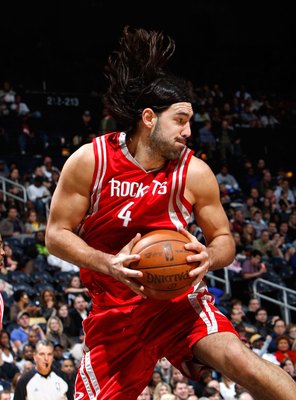 Kevin C. Cox/Getty Images
The Rockets' selection of Patrick Patterson and signing of Brad Miller gives the team size and insurance in the paint upon Yao Ming's return. How Yao returns from missing an entire season could dictate how far this team goes in 2010-2011.

Re-signing Luis Scola was a pivotal and necessary move if this team was going to remain at least a threat in the Western Conference.
11. Milwaukee Bucks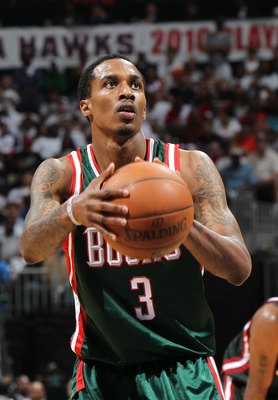 Mike Zarrilli/Getty Images
The Bucks lost valuable backup point guard Luke Ridnour, but the additions of Drew Gooden and Corey Maggette should give them more of a scoring presence in the post. Keyon Dooling arrives to give Brandon Jennings support off the bench. Andrew Bogut's continued surge will go a long way to determining how far the Bucks can go in the Eastern Conference playoffs next season. Jennings appears to be the real deal and will only get better. Things are looking up in Milwaukee.
10. Dallas Mavericks
Ronald Martinez/Getty Images
The Mavericks inked Dirk Nowitzki to a new deal, gave $55 million to Brendan Haywood to keep him in town and acquired Tyson Chandler. Those are good moves for the Mavericks frontcourt, but there remains little difference from this year's team and the one that was knocked out in the first round of the playoffs last season.
9. Utah Jazz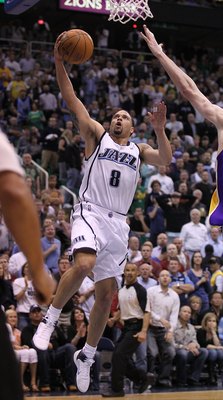 Jed Jacobsohn/Getty Images
The Jazz lost Carlos Boozer to free agency but plugged that gap with Al Jefferson who provides comparable production both in scoring and rebounding. The addition of Raja Bell gives the Jazz backcourt some valuable depth and the selection of Gordon Hayward is looked at as possible replacement for sharpshooter Kyle Korver.
The Jazz may not get any further than they did in 2010, but they did a very good job of filling holes and keeping the roster very competitive.
8. Portland Trail Blazers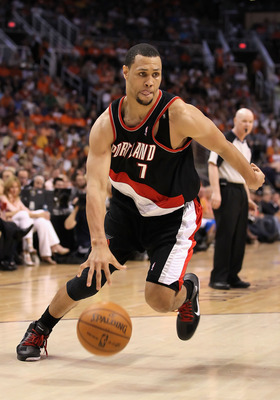 Christian Petersen/Getty Images
The Blazers won 50 games despite many injuries especially at center. This team should be back in contention in the West with the chance to go even further if they can get just one healthy and productive season out of Greg Oden.

Marcus Camby, Joel Pryzbilla and LaMarcus Aldridge give the Blazers plenty of size and Brandon Roy is quickly becoming one of the best guards in the game
7. Denver Nuggets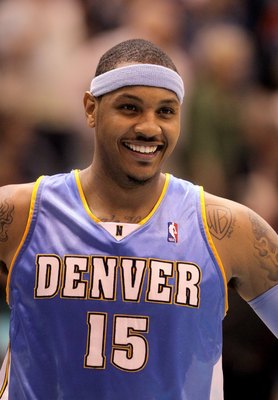 Ezra Shaw/Getty Images
The Nuggets weren't terribly active in the free agent market. They added some size and depth with the additions of Al Harrington and Sheldon Williams, but the team will still rely heavily on Carmelo Anthony and Chauncey Billups. Billups is not getting any younger, but a contract year for Anthony could provide big results. This should once again be a 50-win team that competes deep in the playoffs.
6. Boston Celtics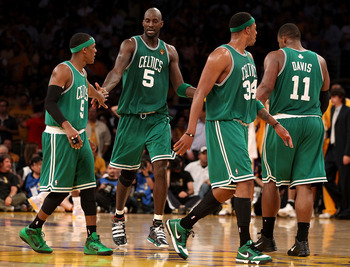 The Celtics kept their Big Three intact by resigning Ray Allen and Paul Pierce. They also re-signed Nate Robinson to backup Rajon Rondo and brought in Jermaine O'Neal as big man insurance. Boston also resigned Antonio Daniels and Nate Robinson to secure their guard depth.

The Celtics made a somewhat surprising run to Game 7 of the NBA Finals last year so one cannot count them out as contenders in the East this year. But will age finally catch up to them?
5. Chicago Bulls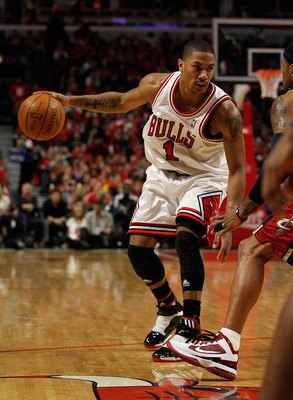 Jonathan Daniel/Getty Images
The Bulls missed out on LeBron, but they got two very necessary pieces instead. They signed Carlos Boozer who gives them a double-double threat in the low-post and a three-point shooter in Kyle Korver which is something they badly lacked last season. They also traded for C.J. Watson from Golden State to give Derrick Rose some more bench support.

Ronnie Brewer gives the Bulls further depth off the bench. The rise of Derrick Rose paired with Boozer should make 2010-2011 the season the Bulls finally make their long-awaited jump.
4. Oklahoma City Thunder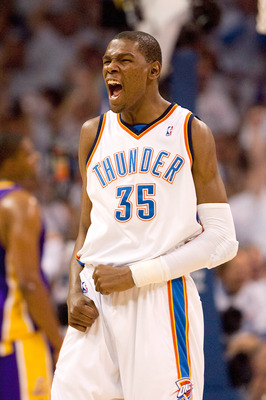 Dilip Vishwanat/Getty Images
Oklahoma City locked up Kevin Durant to a five-year extension, so that pressure is out of the way. They added size through the draft by selecting in Cole Aldrich and acquired a young shooter in Daequan Cook and a veteran in Morris Peterson.
The Thunder are the youngest and most promising team in the league and after going to seven games with the Lakers appear ready to win now. Perhaps this is too high of a sell on the Thunder, but it appears they are about to become a legitimate contender in the Western Conference.
3. Orlando Magic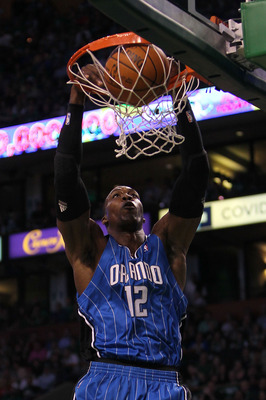 Jim Rogash/Getty Images
The Magic picked up added size with Daniel Orton through the draft and picked up valuable point guard depth by signing Chris Duhon. Re-signing J.J. Redick was a big step to ensuring their offense has a perimeter presence and Quentin Richardson gives them some scoring ability off the bench. They lost Matt Barnes to the Lakers which is a hit to their depth. The Magic have it all to win a title, if they could just get out of the East.
2. Miami Heat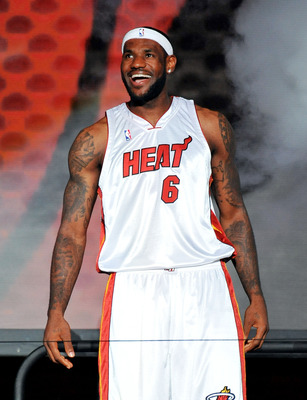 Doug Benc/Getty Images
The only thing standing in Orlando's way now is the three-headed monster in Miami. Sure, there are questions about how LeBron, Dwyane Wade, and Chris Bosh will co-exist in Miami and there are some concerns about the validity of their depth off the bench, but Miami has the pieces in place to win it all next season.

The Heat added to the roster with Mike Miller, Juwan Howard, and Zydrunas Ilgauskas. They sent Michael Beasley and Daequan Cook, but resigned James Jones, Udonis Haslem, Jamaal Magloire and Carlos Arroyo.

Now, can they simply live up to the hype?
1. Los Angeles Lakers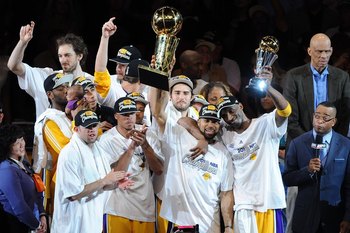 Lisa Blumenfeld/Getty Images
You cannot knock the two-time defending NBA Champions off their perch especially after a strong offseason in which they improved their point guard depth in Steve Blake, depth off the edge with Matt Barnes and a bench rebounder in Theo Ratliff.

They had a good draft and made sure their legendary coach remained on the sidelines. Combine those factors with what appears to be an easier road through the West and the Lakers are the team to beat.
Keep Reading