The Best NBA Players Born From Each of The 50 States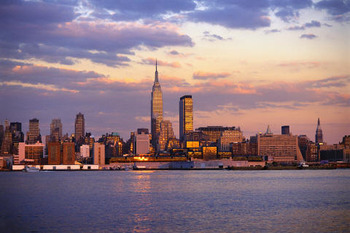 People talk about numerous things about players in the NBA, how many points they score, how tall they are, how many rebounds they grab, or what jersey number and team they play for.
But no one really talks about where the best players were born and grew up. You would be surprised to read where some of these top players in the NBA today and in the past were actually born.
There will be some eyebrows lifted when they see a player and find out where he was born.
Some might be like "huh", he was born there?
Alabama (Charles Barkley)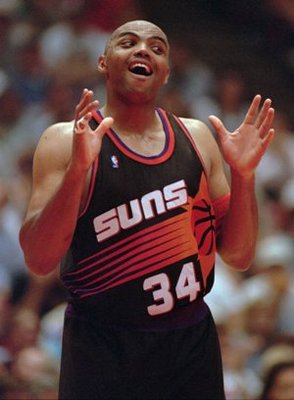 Who would have known that the man we call "Sir Charles", would be from Leeds, Alabama?
Barkley is one of only four players to achieve 20,000 points, 10,000 rebounds, and 4,000 assists for their careers.
Alaska (Mario Chalmers)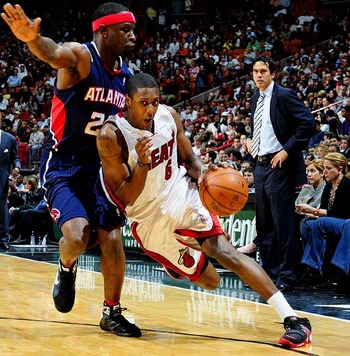 Two things:
1) Who would have known there was a player in the NBA from Alaska?
2) Would you ever have guessed that Mario Chalmers was that only player?
Arizona (Paul Silas)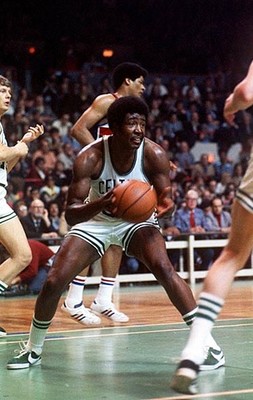 Scored 10,000 points and grabbed 10,000 boards, in 16 years. Not bad.
Arkansas (Scottie Pippen)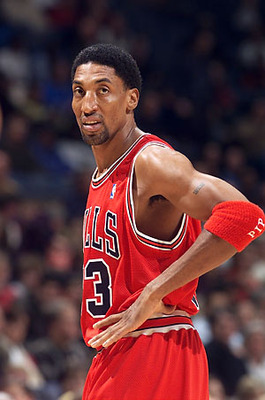 This was a toss-up between Scottie Pippen and Joe Johnson. But I had to pick Scottie Pippen. He was a great player, even if he was overshadowed by Michael Jordan.
California (Jason Kidd)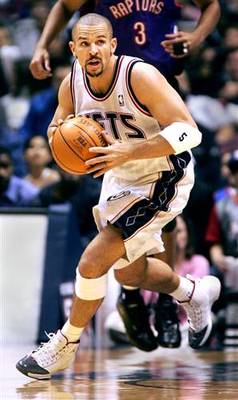 Jason Kidd is one of the greatest point guards in NBA History.
But other great players from California were Gary Payton, Reggie Miller and Ray Allen.
Colorado (Chauncey Billups)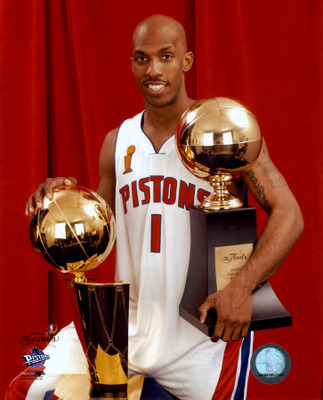 The picture proves it all. He does have the nickname of "Mr. Clutch" for a reason.
Connecticut (Calvin Murphy)
Great player at Niagara, and he scored nearly 18,000 points in his career.
Delaware (Joey Graham)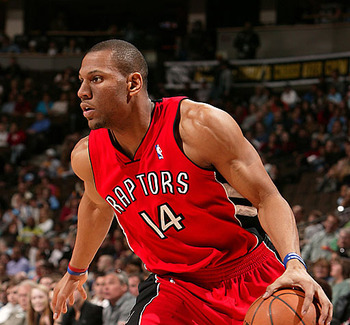 You know the talent from Delaware is slacking when your two best players are Joey and Stephen Graham (No disrespect).
District of Columbia (Elgin Baylor)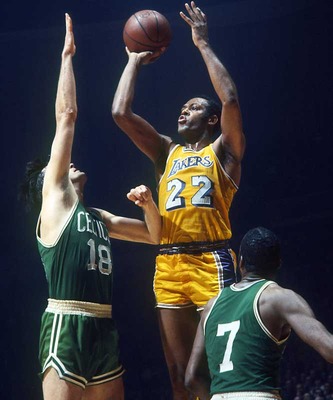 One of the greatest players to ever play the game. But sadly was never able to win a ring.
Florida (Vince Carter)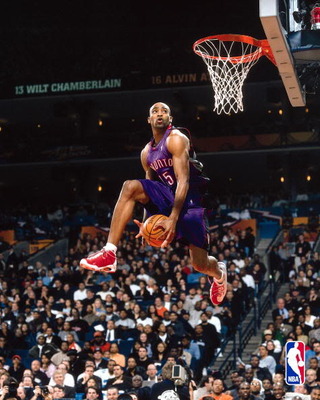 A bit biased here because Vince Carter is my favorite player. But hey, closing in on 20,000 points? Still not bad.
Besides, he is the best dunker to ever step foot on this earth.
Georgia (Walt Frazier)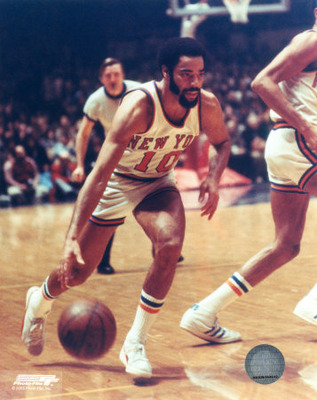 One of the best point guards and players to ever put on the Knicks uniform.
Hawaii (Cedric Ceballos)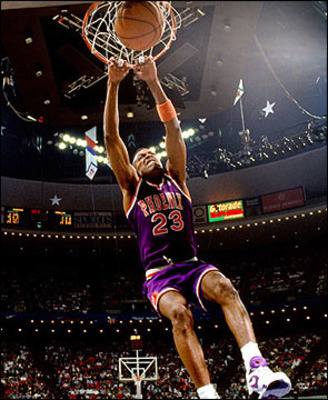 Who would have known that a guy from Hawaii would lead a Lakers team in scoring, as well as winning the Slam Dunk Contest in 1995?
Idaho (Luke Ridnour)
No offense to Luke, but it shows you again on how Idaho is lacking the talent when it comes to basketball players.
Illinois (Isiah Thomas)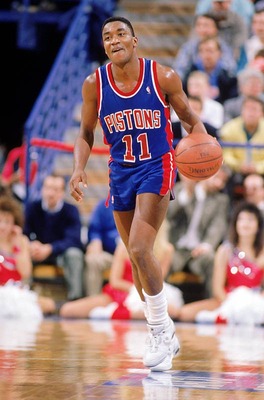 One of the best point guards in the game, he won a title, and is one of the NBA's 50 Greatest Players.
Indiana (Larry Bird)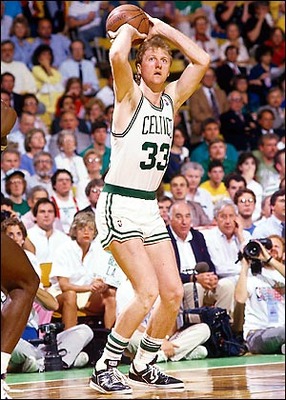 Was deemed slow, and his shot was terrible. But still managed to be one of the best players, and win numerous titles with the Celtics.
Iowa (Kirk Hinrich)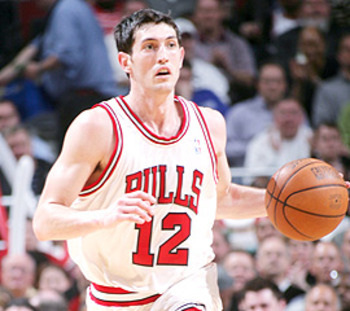 Tells you again how good the state of Iowa's basketball players were.
Kansas (Alvan Adams)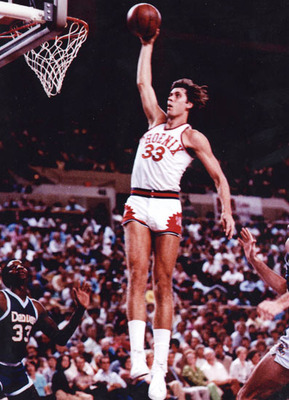 Never heard of him either?
But hey, he was a very good player, one of only four players to score 46 points, grab 16 rebounds and get a triple double.
Kentucky (Wes Unseld)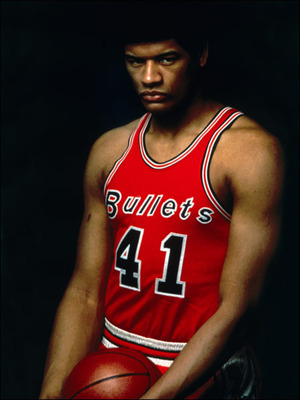 A great player for the Washington Bullets.
Louisiana (Bill Russell)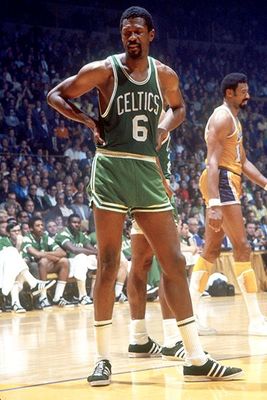 This was a tough decision, between Russell, Karl Malone, Willis Reed and Elvin Hayes.
Just had to give it to the man who has more championships than fingers.
Maine (Jeff Turner)
He had such a great career, I could not even find a picture of him? I had to find a card?
Maryland (Rudy Gay)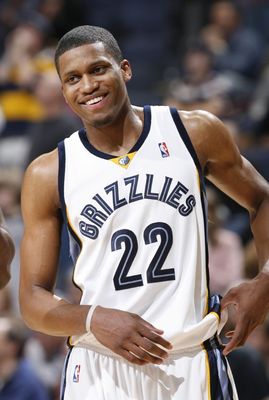 A toss-up between Gay and Sam Cassell. I had to go with some of the younger guys. The older guys were just too good.
Massachusetts (Bab Laimbeer)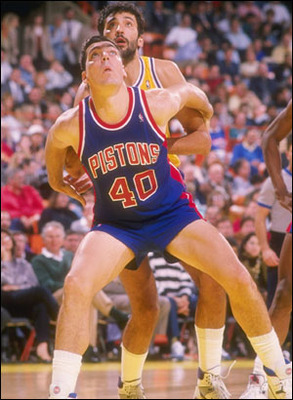 Was an itty gritty player that did it all for the Pistons. And was not afraid to bang with the other bigs in the league.
Michigan (Magic Johnson)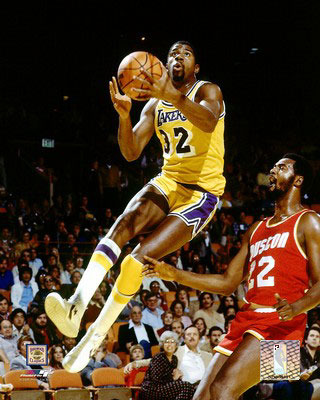 Another toss-up between Magic Johnson and the Iceman, George Gervin. Sorry Gervin, had to give it to "Showtime."
Minnesota (Kevin McHale)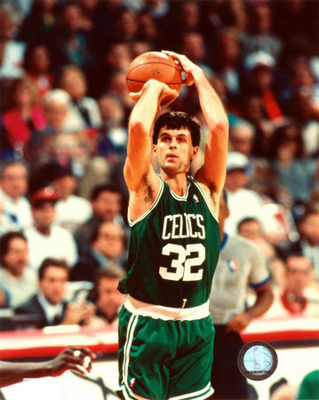 The wingspan this guy has just did me in!
Mississippi (Danny Manning)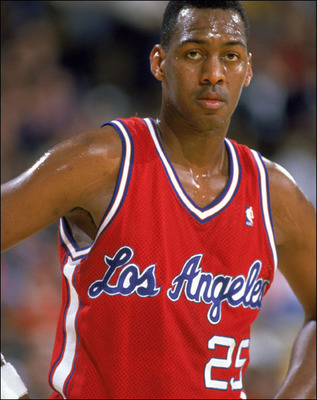 This guy was a stud in college, and had an okay-good NBA career.
Missouri (Bill Bradley)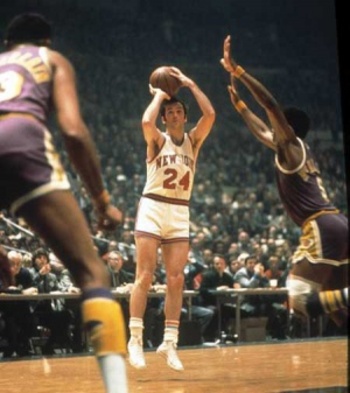 This guy could play for the Knicks.
And well the only other decent player to come out of Missouri was Jo Jo White. So I give the nod to Bradley.
Montana (Phil Jackson)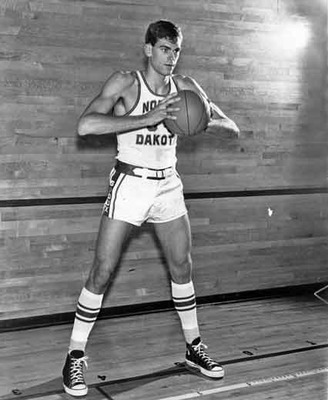 Gotta give it to the Zen Master!
Nebraska (Bob Boozer)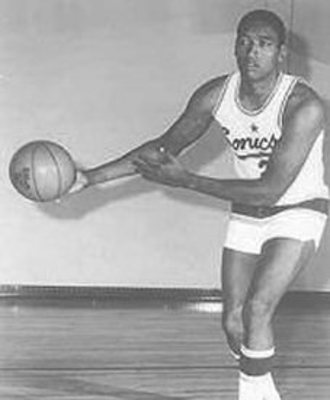 Who? That's what I am still trying to figure out?
Nevada (Ricky Davis)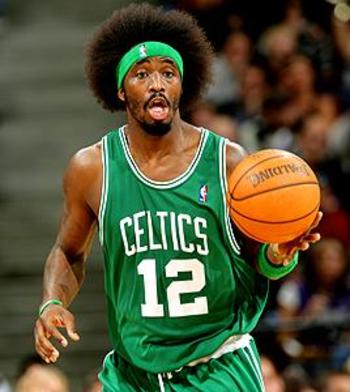 He had a good career when he was younger, but then injuries and the new generation of players got better and surpassed Davis.
New Hampshire (Matt Bonner)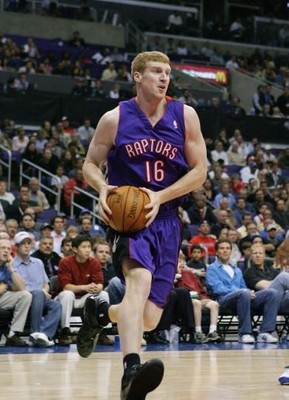 The "Red Rocket", ladies and gentlemen!
New Jersey (Shaquille O'Neal)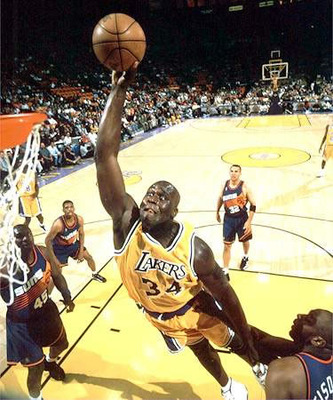 Say what you want, but Shaquille O'Neal was the most dominating player to ever play the game.
When he got the ball in the low block, there was no way in hell you were stopping Shaq.
New Mexico (Bill Bridges)
Had a respectable NBA career, playing 13 seasons in the NBA.
New York (Kareem Abdul-Jabaar and Michael Jordan and Julius Erving)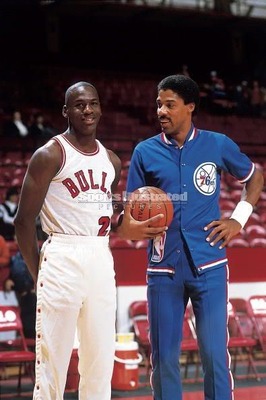 Because these players were just too dominating for their eras, there is no way I could not have had all three of them.
They are all in the Hall of Fame and on the 50 Greatest Players of All-Time.
North Carolina (Bob McAdoo)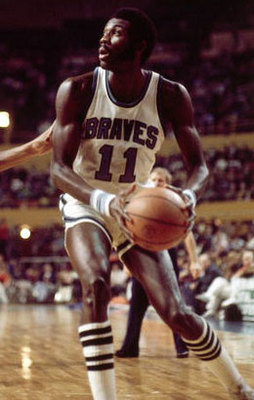 One of my favorite players of All-Time, as soon as North Carolina came up as the state, there was no second guessing this one for me.
North Dakota (Mark Landsberger)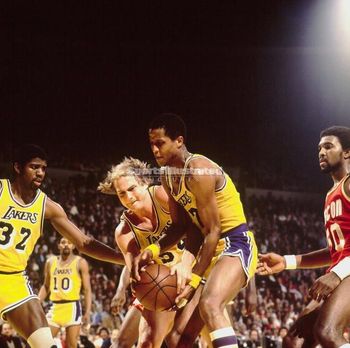 He is the white guy in the picture.
Ohio (LeBron James)
One of the best players in the game today, youngest player to attain 1,000 and 15,000 points, back-to-back MVP's.
That is enough alone for the best player from Ohio
Oklahoma (John Starks)
When John Starks dunked on Horace Grant and Michael Jordan, it guaranteed him a spot as the best player born in Oklahoma.
Oregon (A.C. Green)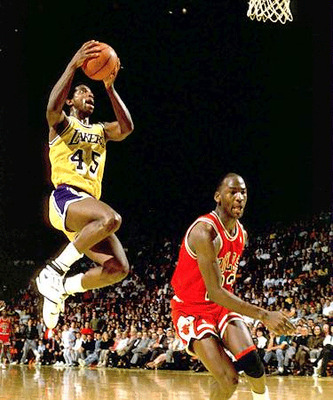 Was a key player for the Lakers title wins in '87 and '88, as well with the Miami Heat in '00.
Pennsylvania (Wilt Chamberlain)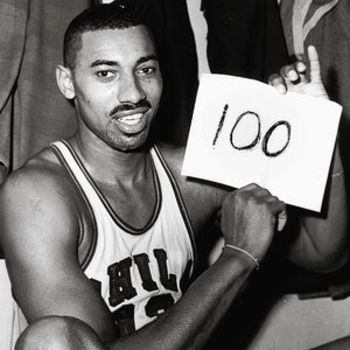 Mt favorite, favorite player of All-Time. The Best Player to ever play the game. He scored 100 points in a game and grabbed 55 rebounds in another.
Rhode Island (Marvin Barnes)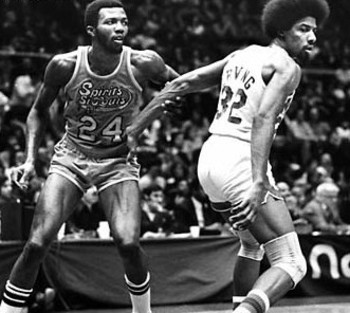 I really liked the picture, so I chose Marvin Barnes.
South Carolina (Kevin Garnett)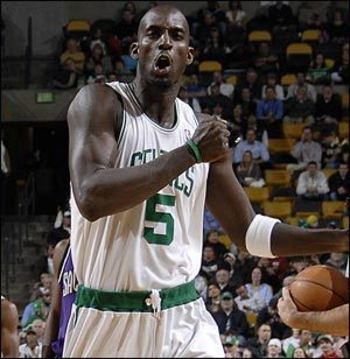 A legend and Hall of Famer in the making.
South Dakota (Mike Miller)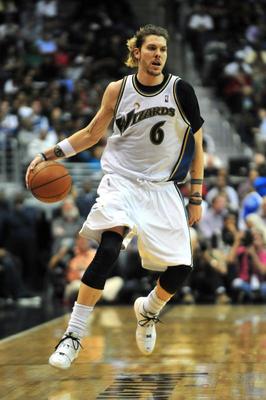 The sweet stroking Mike Miller tops all the players born in South Dakota—not that there were many other decent players to choose from.
Tennessee (Oscar Robertson)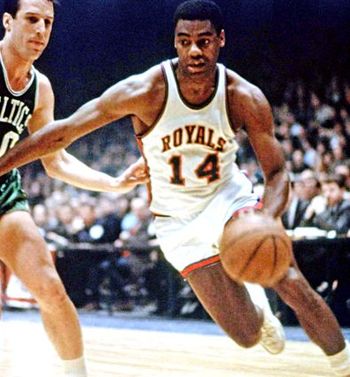 Simply the best, the only player to ever average a triple double in a season.
Texas (Chris Bosh)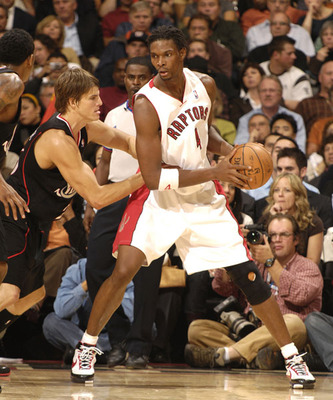 Bosh is the leader of the Lone Star State when it comes to basketball. It did make my decision easy because it helped that he played for a Canadian team!!
Utah (Tom Chambers)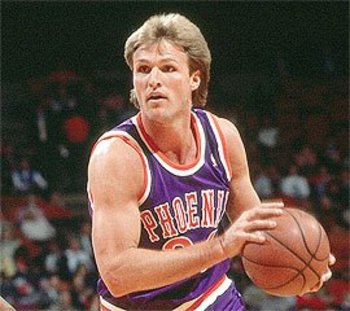 Scored 20,000 points, not bad for a white guy!
Virginia (Moses Malone)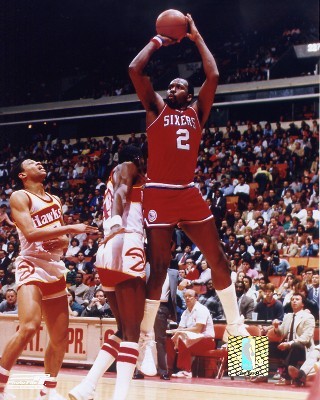 One of the 50 Greatest Players and scored nearly 30,000 points.
Washington (John Stockton)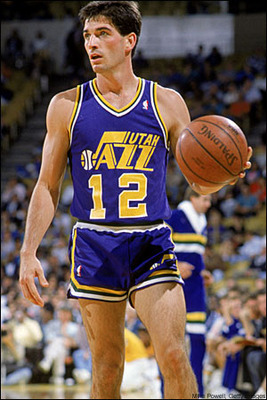 All-Time Leader in assists.
West Virginia (Jerry West)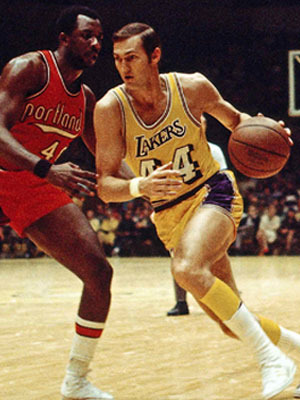 This man just dominated the 60's in almost every possible way offensively.
Wisconsin (Latrell Sprewell)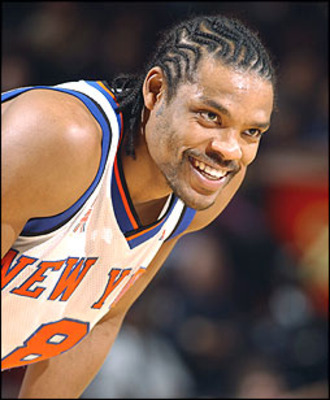 Besides what happened off the court, and well the choking on the floor. Sprewell was a great shooting guard.
Wyoming (James Johnson)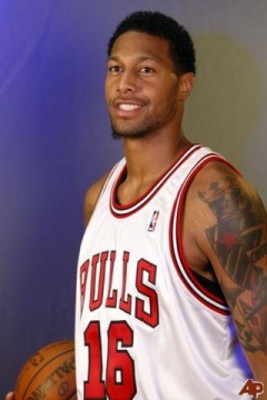 He is only a rookie but James Johnson is the most famous basketball player to come out of Wyoming.
Keep Reading