Why the WWE Is a Lot Like the 2010 NBA Finals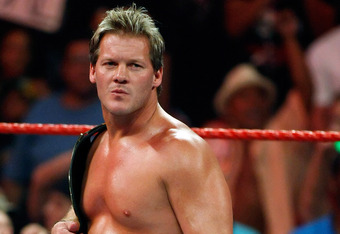 Ethan Miller/Getty Images
I'm sitting here watching the NBA Finals and I just realized something. This Celtics-Lakers series is just like the WWE.
I know you might be thinking the comparison is a bit of a stretch, but hear me out.
Take a look at the two teams' rosters. Other than, say, Rajon Rondo and Pau Gasol, the key players in this series are nearing the ends of their respective careers.
In the WWE, most of the company's key wrestlers—I won't call them superstars—are in the same situation. And despite what Vince McMahon may think, these wrestlers won't be around forever.
In the NBA Finals, you've got Kobe Bryant showing why he's still the best in the world at what he does—a.k.a the Chris Jericho of the NBA.
But Let's face it, both of these guys are a lot closer to the end of their careers than they are to the beginning.
They will be gone sooner rather than later, and it seems more likely these days that Jericho will be the first to go.
On the Celtics' side, you've got Paul Pierce, Kevin Garnett, and Ray Allen.
Though these guys are in the NBA Finals, they too won't be around forever. Playing the parts of Pierce, Garnett and Allen in the WWE, you've got Edge, Undertaker, and Triple H. On the Lakers side, Derek Fisher fits the role of Rey Mysterio pretty well.
No one is doubting the fact that all all of these guys can still perform on the big stage. However, it's unlikely that next year's NBA Finals is going to Celtics-Lakers again, at least not in the Kobe vs. Big Three (four with Rondo) way we're used to.
Similarly, you can't have Triple H, The Undertaker, etc. main eventing pay-per-views into their mid-50s.
The WWE needs Rajon Rondos—smaller, younger guys who can take over and make an impact as the older players wear down and eventually hang it up—Guys like The Miz, Evan Bourne, John Morrison, Ted DiBiase, Zack Ryder, Tyson Kidd, Kofi Kingston, Dolph Ziggler, Cody Rhodes, and MVP.
The WWE also needs its Pau Gasols—huge, athletic guys who can step up when it is their time—Guys like Jack Swagger, Drew McIntyre, Sheamus, Wade Barrett and DH Smith.
Just like Rondo is bringing his game to new heights as The Big Three fades, the WWE must build up its wrestlers so that someone can take over when the great ones hang it up.
The NBA has over a dozen future young players like Rondo, Durant, Rose, Howard, and so on. My question to the WWE is: Who will take over for Jericho, Triple H, Edge, Mysterio and Undertaker when their careers over? Who is going to keep the WWE ship afloat?
Personally, I have favorites that I want to see main event in the immediate future, namely Morrison and Kingston on the face side and Miz and MVP on the heel side.
So I ask all the B/R readers, who would you like to see take over when today's main eventers hang up their boots and tights?
Let your voice be heard.
This article is
What is the duplicate article?
Why is this article offensive?
Where is this article plagiarized from?
Why is this article poorly edited?

Los Angeles Lakers: Like this team?