NBA Game of the Weak: The Eight Softest Players in the NBA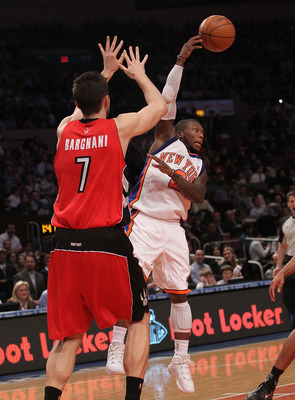 Kobe Bryant has battled ankle ailments, back spasms, a sore hip, and the flu en route to an MVP-caliber season rife with clutch shots and ass-saving plays.
He remains the biggest reason the Lakers will prove a tough out in the playoffs.
I want competitors like Bryant, Manu Ginobili, and Chauncey Billups leading my battle charge.
This list, however, highlights the opposite brand of NBAer. Call them wimps and mental midgets.
When the going gets tough, they scram, hanging their teammates and coaches out to dry.
Gritty players get all wet inside when they face off against one of these cowards because they know they are headed for an all-you-can-eat buffet of layups and open jumpers.
These softies have the feel of Downy and lack any discernible intestinal fortitude. They look at you with those sad puppy eyes, and you know your team is screwed.
Who are eight of the softest players in the NBA?
Here's a list.
Mike Dunleavy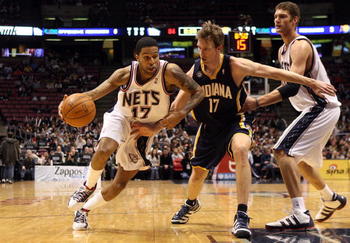 The third highest paid player on the defenseless, listless Indiana Pacers travels to the locker room more than the basket in big games. His recent ankle injury adds to a long list of them that have hampered his career.
The Golden State Warriors traded him to Indiana for Steven Jackson, and all they did was upset the 67-win Dallas Mavericks in the first round of the playoffs.
With the former Duke star aboard, the Pacers continued the downward spiral that began after the brawl in Detroit. As a college hoops hero, he boasted an impressive versatility that prompted Mike Krzyzewski to compare him to Grant Hill.
As an NBA player, he gets scored on more than a bedridden 80-year-old grandmother at a nursing home would.
He could be a useful as a utility reserve with minimal shot creativity because he can pour in the points when he gets on a roll.
However, he will never live up to his once starred billing. Larry Bird should keep a picture of Dunleavy and tissue paper close to his person at all times, since that's what the basketball chief and ownership get for their $9 million investment.
Vladimir Radmanovic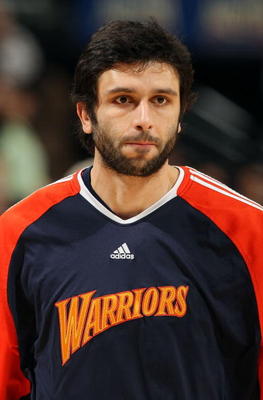 In practice, Radmanovic plays earnest defense, stretches the floor with dead-eye shooting, and delivers the right pass.
On the court, he slumps around like a lost zoo animal hoping no one, especially his coaches, will notice how much he sucks.
As his hasty departures from L.A. and Charlotte will attest, Phil Jackson and Larry Brown did notice.
His bloated contract made moving him an easier decision than picking the Bahamas as a summer travel destination over Antarctica.
Peja Stojakovic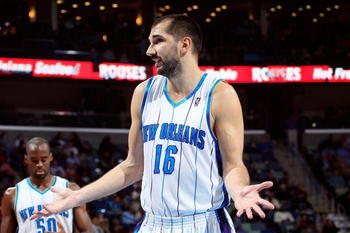 The master of choke artistry continues to wow New Orleans Hornets fans for all the wrong reasons.
He signed a mammoth deal to play in the Big Easy in 2006. The sign-and-trade seemed to signal the arrival of Chris Paul's Hornets as a team ready to make some playoff noise.
Instead, when it came time for Stojakovic to leave his veteran imprint on a game seven against the San Antonio Spurs, he finished 3-for-11 with more turnovers than guts.
He sets embarrassing screens and oozes all the toughness of a certain purple dinosaur.
Stojakovic also rarely uses his height advantage in the post, preferring to camp out behind the arc for his non-stop trey-launching festival.
When a tenacious defender decides to enter his tent, as Bruce Bowen did in 2008, he pees his pants and renders himself useless.
His back has betrayed him for much of the last few years. A bone of some sort in that region might help.
Channing Frye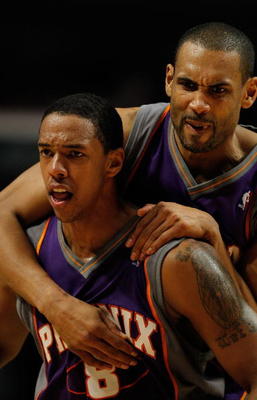 The Suns center has certainly improved his three-point marksmanship and his rebounding. He deserves props for nailing the go-ahead trey Tuesday night in Chicago.
Frye makes the list because his interior defense remains softer than a pile of soiled Huggies.
Does one recent ejection make him a tough guy? When Alvin Gentry needs a semi-physical presence (be real, we are talking Phoenix here), he usually prefers to use Louis Amundson or Robin Lopez, not that anyone would confuse them for Bill Russell, either.
Darko Milicic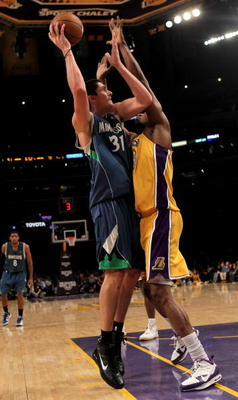 This Serbian flop can snarl like a Doberman and frustrate elite post players with his banging defense. How, then, does he end up here? It's elementary, my dear reader.
Milicic had all the talent to be the borderline All-Star contributor Joe Dumars thought he was getting in 2003.
Instead, the forward-center established himself as a loser lacking the competitive fire necessary to reach his potential.
His butt has spent more minutes on the bench for too many squads than on the court playing the kind of defense I described above.
He epitomizes soft. He lives it and breathes it. If I needed to take someone with me to the foxhole, I would tell Milicic to stay the hell away.
He would probably surrender unconditionally, the way he has in his NBA career, and then take off his shirt and throw it five yards in disgust.
Why did Minnesota Timberwolves GM David Kahn want to sign and give minutes to this guy? Kahn has already broached the idea in public of bringing him back.
Oh yeah, it's the Timberwolves.
Yi Jianlian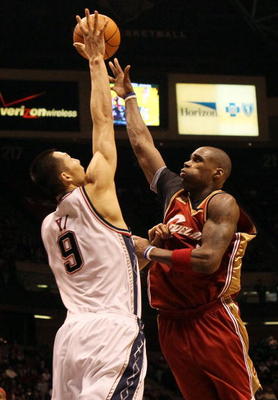 In short, he makes Pau Gasol look like Willis Reed. He abhors contact and playing adequate NBA-level defense. He's as easy to blow by as an inflatable doll, but offers half the resistance.
Whereas his countryman Yao Ming has somewhat learned to adapt to the rigors of the NBA style, Yi continues to get pushed around like a shopping cart.
Already oft-injured, the Bucks traded what was their sixth pick in the 2008 draft and now have nothing to show for it…except a tough, overachieving roster that responds to Scott Skiles defensive demands.
He couldn't do it for China in the Olympics, and it will be a miracle if he ever performs to expectations in the NBA.
Andrea Bargnani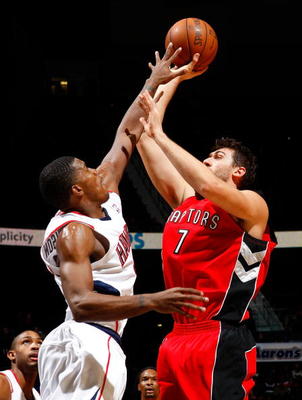 The augmentations in the Raptors forward's game are noticeable and numerous. He has developed an effective upfake that allows him to bombard the rim at least once a game.
No defender should want to leave him open on the perimeter, as his shooting can carry the Toronto offense for several minutes of a quarter.
Unfortunately, his long-distance firing rarely propels the 'Raps in fourth quarters, and you won't see him go to the basket in crunch time.
When he cannot block a shot from the weak side, he usually gives up and either gets dunked on or banishes another poor teammate to the same fate.
The Raptors pathetic defense ranks among the worst in the league, and this pushover is one of the chief reasons.
Bargnani boasts mad talent, but he percolates less toughness than Reggie Evans and Jarrett Jack, two should-be reserves.
Baron Davis
"BD as soft," you ask? Yep. Warriors fans might swear by his supposed toughness when he played in the Bay Area.
Those who have watched him closely as a Clipper can see that his roars are empty promises, and he routinely lies down like a pussycat.
Davis always possessed the talent to be a special player. His lethal range seemed to extend to Jupiter, and his clever drives confounded defenses.
Give him the chance to be more than a token leader, though, and he fails. He takes careless shots and commits turnovers at a moment's notice, and his torpescence shows on the defensive end.
His gutless play on the uphill end of the court involves more gambling than Charles Barkley, and he wins far less in those situations than Allen Iverson did in his prime.
He props himself up as a tough guy who would do anything to taste victory, but usually exits the building when play gets brutish. Instead of stomping around the court like a lion, he purrs like a kitty.
Keep Reading