There's eccentric, there's irrational, there's absurd and then there are the New York Knicks.
Madison Square Garden's NBA inhabitants have never been known for their sensible business models, but the 3-13 Knicks have officially reached new levels of insanity. According to the New York Daily News' Frank Isola, head coach Mike Woodson, if he's fired, could be succeeded by assistant general manager Allan Houston:
But Allan Houston, supposedly the GM in training, looms as a potential successor. The word around Knicks camp is that [James] Dolan wouldn't hesitate to promote him to head coach if the Knicks don't turn things around sooner than later. Houston's $100 million contract placed the Knicks in salary cap purgatory for years. Maybe having to coach this Knicks team would be his payback.
See what I mean? The Knicks are a circus, and every time you think the madness has subsided, another clown climbs out of a pint-sized car.
The New York Post's Marc Berman initially reported that Woodson, who has coached the Knicks to nine straight losses, was on the hot seat. However, Berman was throwing around replacements like Jeff Van Gundy—not Houston, who has no head coaching experience at the NBA level.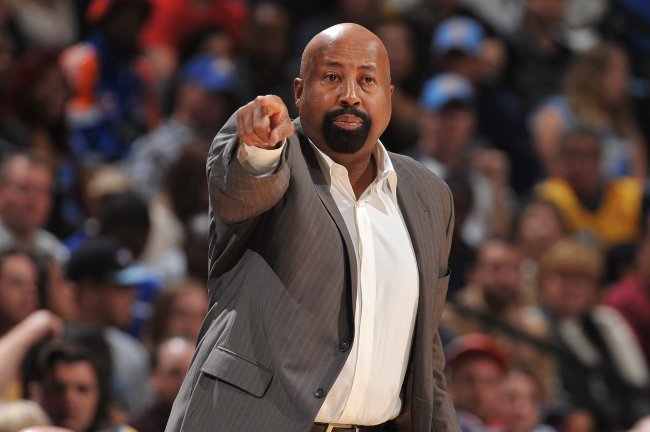 Garrett Ellwood/Getty Images
It's unclear, then, what Knicks owner James Dolan has to gain by promoting Houston. Such a move could be considered a last resort, only to be explored if the Knicks were unable to find anyone else, but the language here throws us off.
Dolan wouldn't "hesitate" to endorse Houston? Does that mean the former Knicks shooting guard is his first choice? Is it Dolan's way of showing Mikhail Prokhorov that he can promote former players, too?
Or is Dolan just aware that few veteran sideline wanderers want to work for him anymore?
George Karl, the reigning Coach of the Year, remains unemployed and is presumably itching for another job—just not with the Knicks.
"There are days I wish it would ring, and there are days I don't want it to ring," Karl told Dave Krieger of 850 KOA in Denver. "I mean, I watch the Knicks play, and I wouldn't want to be in that hell for a million dollars."
Of course, he wouldn't. For starters, $1 million isn't all that much for a head coaching gig. The Brooklyn Nets are paying Lawrence Frank $1 million to essentially write in his journal.
Mostly, these are the Knicks, dysfunctional as ever. Dolan's reputation for meddling in team affairs could scare off the most coveted coaching prospects, no matter what he's offering them.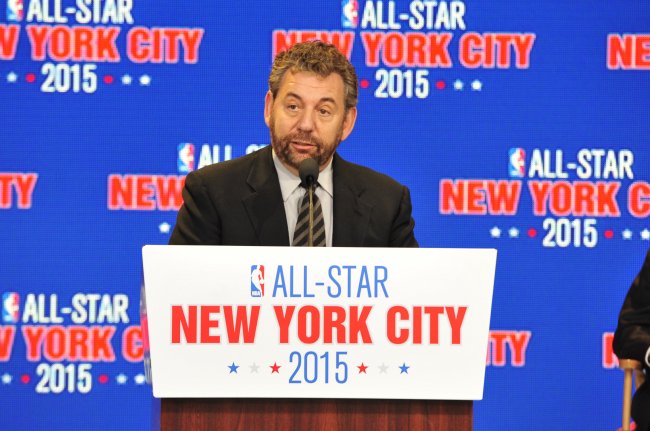 David Dow/Getty Images
Still, we have to believe the Knicks, if they fire Woodson, will look elsewhere first. Throwing a rookie head coach into this firestorm is just cruel.
If the Knicks fire Mike Woodson, who should his successor be?
New York isn't playing up to snuff for Woodson, the man who guided them to 54 victories last season, so why would the inexperienced Houston be any different?
Nothing can be ruled out at this point, though. These are the Knicks; disjointed thinking is their bag. They may pursue Van Gundy, or they could roll with Houston. They may even retain Woodson.
What they do next is anyone's guess, especially if they lose to the Nets. Falling at the hands of their lowly, inner-city rivals could ensure all hell breaks loose within the walls of the Garden.
Or, it might compel Dolan to institute french fry-flavored bubble gum Fridays. He's Dolan. And these are his Knicks. His unpredictably disoriented Knicks.
Anything, to a fault, is possible.