Pros and Cons for the Best Remaining 2013 NBA Free Agents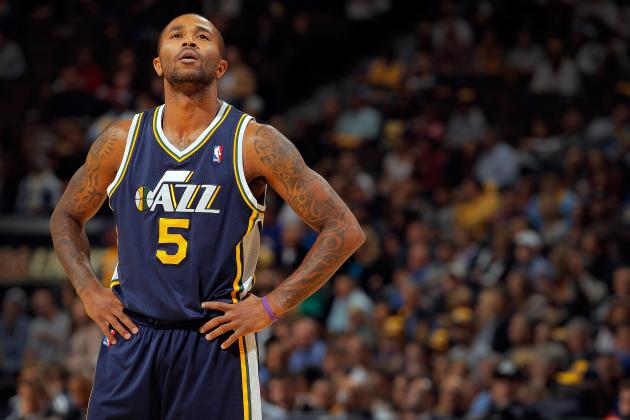 Doug Pensinger/Getty Images

The remaining free agents of the 2013 class can impact teams and change playoff races, provided they find a right fit.
While most of the studs have been scooped up by other teams, the remaining free agents available are mostly specialists. Every good team needs great role players who excel at one thing, and the top remaining free agents do just that.
Begin Slideshow

»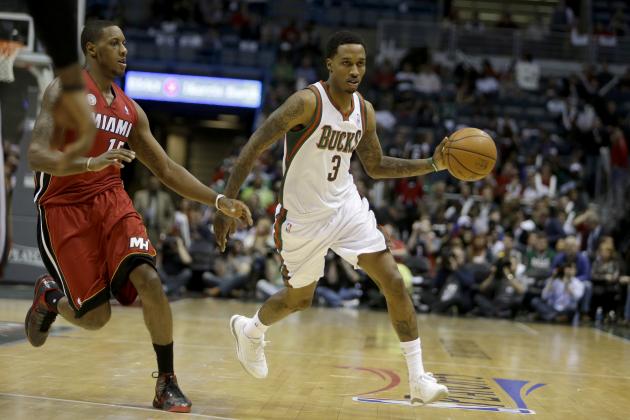 Mike McGinnis/Getty Images

Pros
Brandon Jennings is very good at creating his own shot. Despite his small stature and middling athleticism, Jennings has a really pronounced step-back move that allows him to get off his lefty jumper almost any time.
Jennings also possesses a good first step, and he's a pretty decent distributor once he's moving towards the rim. He's streaky, but when Jennings catches fire, he can change a game completely.
Anyone betting on Jennings is hoping he improves with time.
Cons
The primary problem with Jennings is his inefficiency. For his career, he's a below 40 percent shooter from the field, and he has the ball in his hands a ton. Part of that may have to do with the teammates he's played with, but it's not unreasonable to suggest that Jennings has an inflated sense of self-worth that keeps him from being a good point guard.
If he didn't have the style and flair that he does, would we really care much about him? He's probably not a top-20 point guard in the league right now, and he may never develop into one.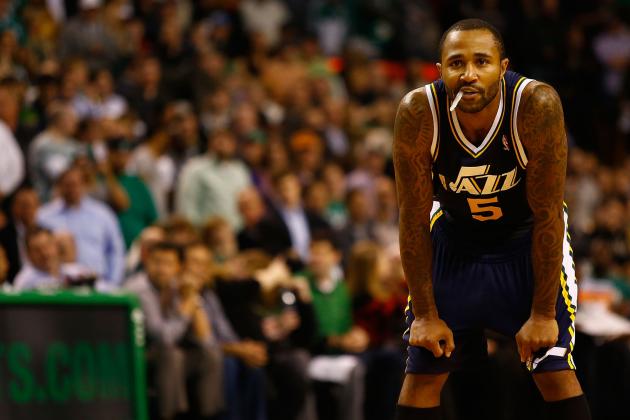 Jared Wickerham/Getty Images

Pros
Mo Williams is a great shooter. He's shot a high percentage from behind the arc almost everywhere he's gone, and he's a great complement to a shooting guard who likes to have the ball in his hands a lot.
Whether he's spotting up or doing it off the dribble, Williams is a great jump-shooter with better point guard instincts than he gets credit for. He may not be a starter anymore in a league packed with great point guards, but he'd be an excellent sixth man.
Cons
He can't defend. Williams struggles to stay in front of his man and a good screen can wipe him out of the play completely. Offensively he's no longer a threat to score at the rim, even though he does have a nice floater in his arsenal.
Williams probably isn't the guy you want initiating your offense at all times, but he can certainly share the duties and provide great floor-spacing.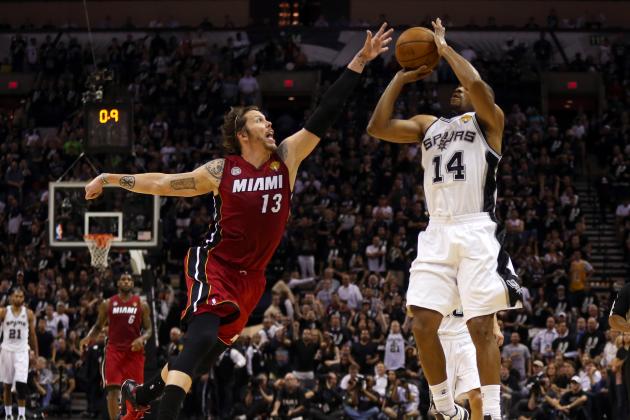 Mike Ehrmann/Getty Images

Pros
In a league where every team is desperate for shooters, Gary Neal has his place as a very good marksman from behind the arc.
Although he sometimes gets himself into trouble with it, Neal's pump fake is very good, and he can beat aggressive closeouts with pull-up jumpers. Any team that wants Neal has to understand that he needs to play in a pure spot-up role.
Cons
Neal's shot selection can get a little crazy at times, but near 40 percent three-point shooters don't grow on trees.
Problem is, if Neal is missing or is out of control with his dribbling, he impacts the game in almost no other way. He's a pure shooter and an iffy scorer who only really makes sense when he has good teammates around him.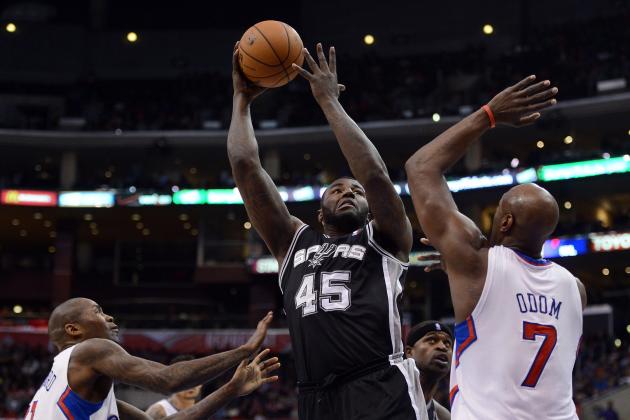 Harry How/Getty Images

Pros
DeJuan Blair can really score the ball, as he has a soft touch around the rim and a great wide body that helps him carve out space under the glass. He's a ferocious offensive rebounder who loves to punish players who don't get a body on him.
Although it's not a staple of his game, Blair can shoot a little bit from 15-feet, especially if his defender doesn't respect his jumper.
Cons
Most of what Blair gets, he gives back on the other end. Although he's a pretty good defensive rebounder, Blair just doesn't have the size to contest shots or play useful help defense, and stretch-4 types can shoot right over the top of him.
On top of that, durability concerns still exists.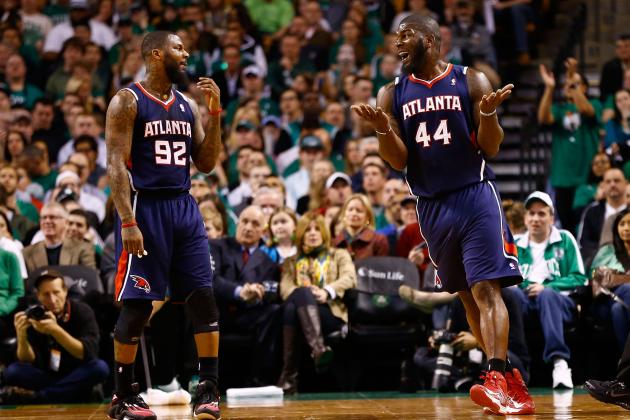 Jared Wickerham/Getty Images

Pros
Ivan Johnson adds an element of toughness to any team. He's a bruiser with a big body who can set hard screens, box out well and run the floor pretty decently.
He's not the most skilled guy, but Johnson will play hard and be an enforcer if need be while providing some surprising scoring. Johnson is basically the basketball equivalent of a fourth-line hockey player, and that's just fine.
Cons
Johnson doesn't have tremendous length or quickness, and that hurts his cause defensively. At 28 years old, you also get the sense that he's probably topped out at his potential, and teams may be looking to add players whom they think can improve.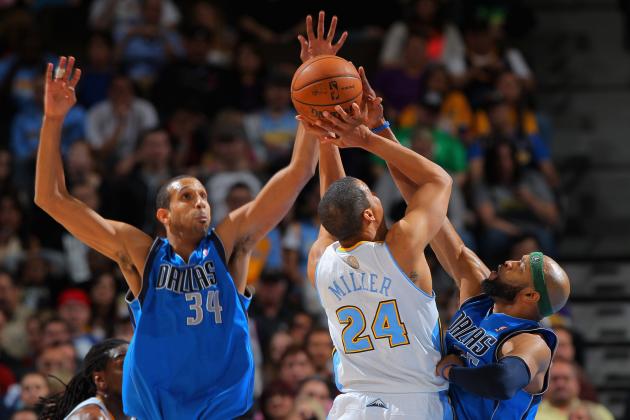 Doug Pensinger/Getty Images

Pros
Brandan Wright is young, mobile, and he can block shots. There aren't a whole lot of big men out there that display all three of those qualities, and Wright's offensive game is much better than usually acknowledged.
Advanced metrics seem to love him, and the length he offers can really make an impact. Wright can also shoot pretty well from outside of 15-feet.
Cons
Wright's slight frame prevents him from being a more consistent rebounder on the defensive glass, and offensively skilled post players can beat him up in the paint. Wright's supbar free-throw shooting lessens some of the appeal of his sky-high field-goal percentages.
Defensively he's a great shot-blocker, but sometimes he chases shots he has no business of going after instead of just playing sound, fundamental defense and focusing on boxing out.