Incoming NBA Rookies Whose Versatility Will Be Key to Successful Careers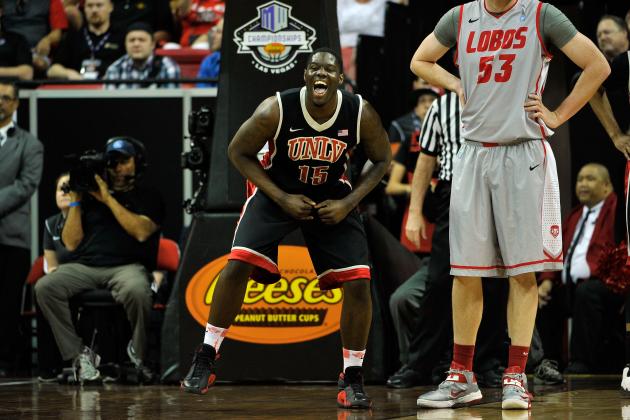 Jeff Bottari/Getty Images

Exploiting one's versatility could be the difference between making the transition or getting stuck between positions.
Some guys won't be able to play the same position they played in college, at least not exclusively. Being able to do multiple things and play more than one position will increase the following players' odds of succeeding in the pros.
Begin Slideshow

»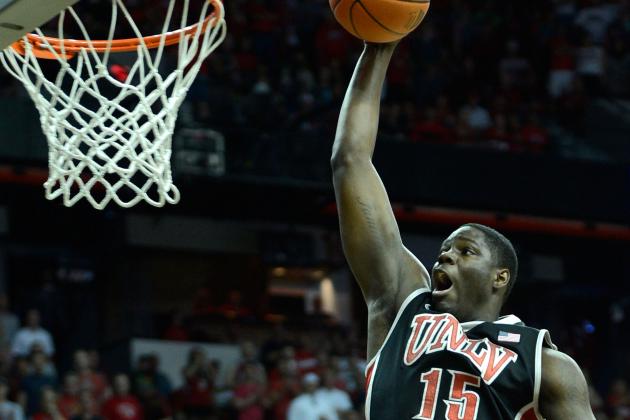 Jeff Bottari/Getty Images

Anthony Bennett's career hinges on whether he can exploit his versatility.
With Bennett, we could either be talking about a combo forward and mismatch or your classic NBA tweener.
At 6'7'', he lacks the size to play the 4 exclusively, but his length and strength should allow him to log some power-forward minutes.
The big question will be how comfortable Bennett is at the 3. Can he play facing the basket from 27 feet away?
We've seen guys like Michael Beasley and Derrick Williams excel as 4s in college but struggle to create easy shots for themselves as NBA small forwards. And at 6'8'', they lack the ideal size to handle the NBA interior.
Bennett has to develop some more small-forward skills in order to maximize his offensive versatility. Right now, Bennett's strengths as a 3 are getting out in the open floor and showcasing that potent blend of explosiveness, agility and speed.
At UNLV, he actually shot 37.5 percent from behind the arc, so he's got promise as a stretch option. But for Bennett to justify No. 1 overall value, he'll need to take advantage of the weaker forwards inside and the slower ones on the perimeter.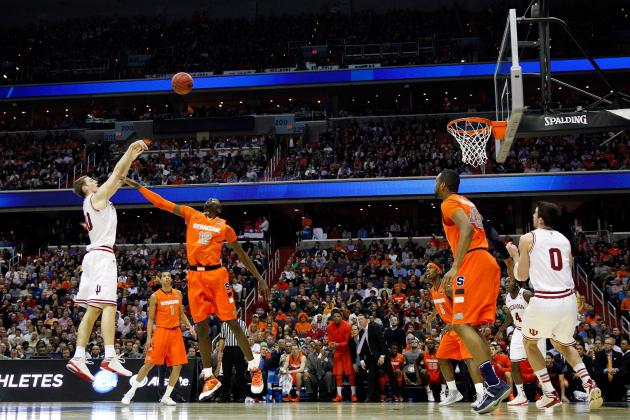 Rob Carr/Getty Images

Cody Zeller has the chance to be a No. 2 scoring option in an NBA offense, thanks to excellent physical tools and an advanced offensive skill set.
At 7'0'', he's got the size and low-post scoring touch of a starting NBA center. But given his foot speed and perimeter stroke, he'll be able to keep up laterally with 4s while maintaining a substantial size advantage.
There's no reason why Zeller can't play the 4 or the 5 based on the better matchup. He can play away from the basket or in the paint, facing up or back-to-the-rim.
Zeller tested as the top athlete among the big men at the combine. His challenge moving forward will be battling stronger big men down low, which will require him to finish after contact.
But if that jumper is as accurate as I think it is, he'll be able to counter interior physicality with a sweet outside stroke.
Elsa/Getty Images

There isn't really one thing Otto Porter does that will blow you out of the water. He can score but he's not a scorer, he can pass but he's not a facilitator and he can rebound but he's not going to control the glass.
Porter's effectiveness stems from his versatility. He scores, passes and rebounds when the right opportunity presents itself.
At 6'8'', he's got a strong frame that allows him to finish inside, and a handle that can get him to the rack. Porter is also a shot-maker—he can knock them down off-balance, spotting up or on the move. He's essentially in scoring position whenever he gets the ball because of his ability to catch and finish from all over the floor.
But creating his own shot is not his forte.
He's a guy who can leave his fingerprints on every possession, playing a different role each one.
Porter is the ultimate jack-of-all-trades, master-of-none prospect.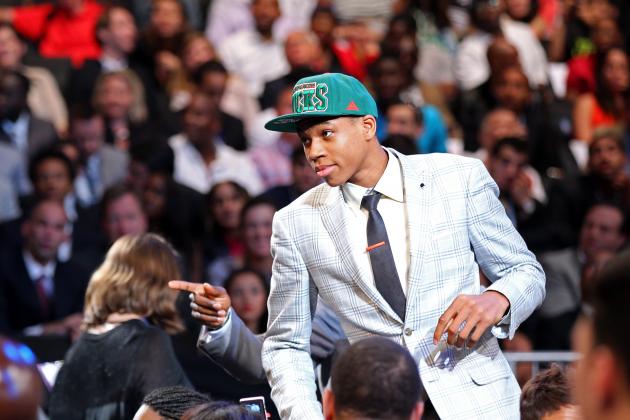 Mike Stobe/Getty Images

The threat that Giannis Antetokounmpo poses to opposing defenses is driven by his versatility. It's what makes him the unique prospect he is and the reason Milwaukee reached out at No. 15 overall.
Antetokounmpo has the size of a power forward, the athleticism of a wing and the handle of a point guard. And at 6'9'' with a massive wingspan, he could defend three-to-four positions a night.
Offensively, he's a dynamic playmaker with the ball in his hands. His challenge in the pros will be learning to play without it.
I've seen Antetokounmpo struggle at times in Greece when the ball was taken out of his hands. He wasn't able to recognize his scoring opportunities or how to go about getting buckets.
In the pros, Antetokounmpo will have to balance creating offense with finishing it. He can create and generate offense off the dribble, but learning how to score off the ball would help put him over the top.
Once he's able to do both, defenses might have to start game-planning around him.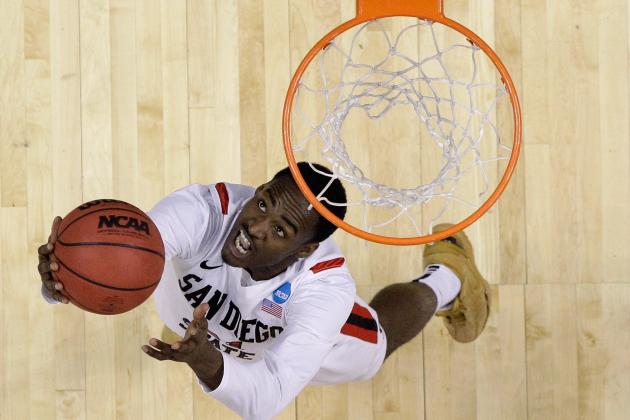 Rob Carr/Getty Images

The strengths of Jamaal Franklin—the only player in Division I hoops to lead his team in scoring, rebounding, assists and steals—are powered by versatility.
Franklin isn't a shooting guard, small forward or a point forward—he's a wing. At 6'5'', he's a guy who consistently makes plays, whether it's creating his own shot, setting up a teammate, crashing the glass or jumping a passing lane.
He doesn't necessarily have one core strength, except for the fact that he excels in nearly every facet of the game.
The Memphis Grizzlies are going to find out that they can play Franklin all over the court. His responsibility at the pro level will be to impact a game by doing whatever is necessary on that particular possession. And because of his versatility, there's a lot he's capable of doing.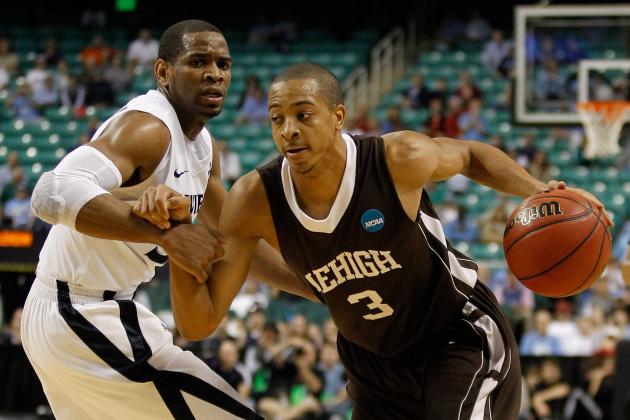 Streeter Lecka/Getty Images

At the college level, C.J. McCollum was one of the nation's most prolific scorers the last four years. But at 6'3'', his career average at Lehigh of 21 points per game is unlikely to translate in the pros.
For McCollum to be successful, he'll need to balance scoring with playmaking. Combo guards like McCollum can run the point in a secondary role or generate offense as a scorer.
If McCollum struggles as a facilitator and shoots only 41 percent from the floor, his career could end up looking like Randy Foye's. But if he's able to wisely pick and choose when to distribute and when to score, he could end up looking more like Jason Terry.
Based on McCollum's versatility at the guard position, he'll probably be best used as a sixth man or spark off the bench.
But his success in the pros will depend on his efficiency as a facilitator and consistency as a scorer.