Grading NBA Summer League Shirt-Jerseys in Orlando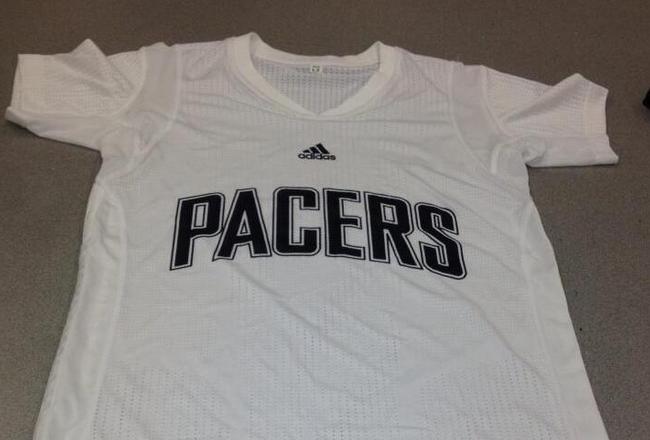 Via @PacersDMB

After the Indiana Pacers whipped out their sleeved jerseys against the Philadelphia 76ers on Tuesday afternoon, we officially saw every single horrible sleeved jersey for the Orlando Summer League.
If you're one of those folks who just can't get enough of the long-sleeved jerseys, first of all you're insane, and second of all, there are still 11 of them to debut during the Las Vegas Summer League, which tips off on July 12.
What doesn't make sense about these jerseys is that they look like a regular t-shirt in most cases, and in some cases it looks like a group of guys playing ball in plain white t-shirts at your local YMCA.
At least when the Golden State Warriors did their rendition, it was extraordinarily yellow, and there was something different to look at.
Also, who is the NBA trying to sell these sleeved jerseys to? Obviously some folks don't like to bare their arms with a sleeveless jersey, but they can easily throw a t-shirt on under the jersey.
And for the folks who don't want to wear a jersey without sleeves, are they really going to want a skin-tight jersey that shows off their luxurious curves?
Perhaps I'm missing something here, but for the teams that have debuted their sleeved jerseys at this point, let's go ahead and give them a ranking.
6. Boston Celtics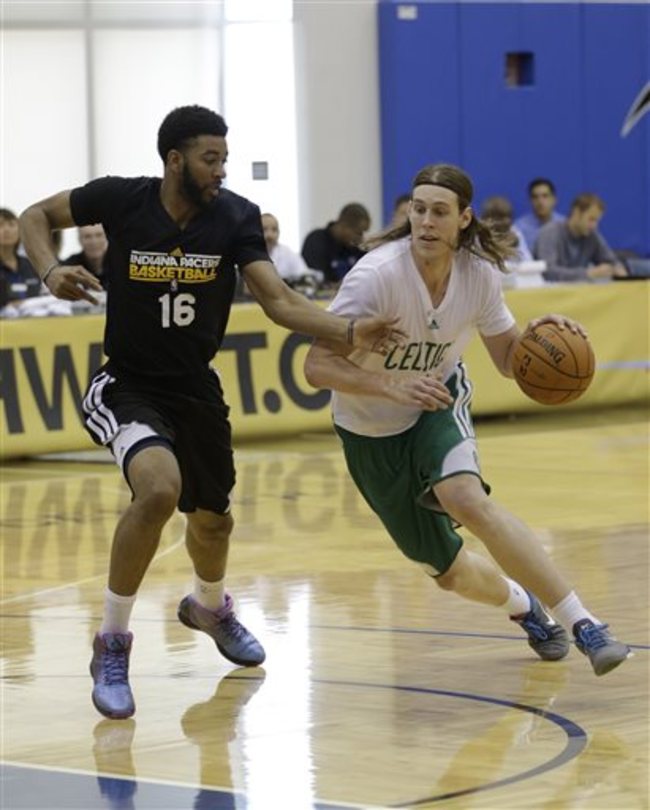 Via yahoo.com/nba/gallery/

Before I get too deep into these bad boys, the first thing you've got to know is that almost every single one looks terrible in white.
When five guys are on the floor together wearing white v-neck t-shirts while playing basketball, it just looks like the YMCA in any local trendy neighborhood.
However, the Boston Celtics went into this sleeved jersey idea and completely shrugged at what they were going to do.
The end result was nothing more than a white t-shirt with "Celtics" plastered across the front.
These things even make Kelly Olynyk look goofy, which really isn't that hard to do.
5. Detroit Pistons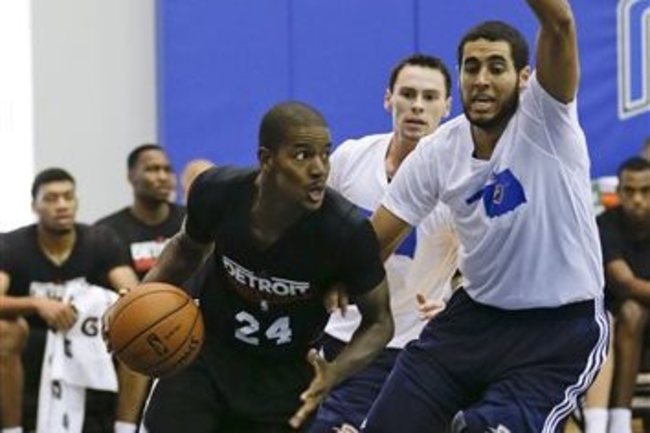 Via yahoo.com/nba/gallery/

The next three attempts at sleeved jerseys are interchangeable, more or less.
What has become a problem with teams' Summer League uniforms is that they don't care to change the logo across the front of the jersey.
The design stays completely the same from year to year and what you get is the same product, which pretty much looks like the t-shirts they shoot from cannons during commercial breaks.
There are two main options here, but both end up looking the same.
Either a team will go with the full name stacked on top of each other, in this case it would be "Detroit" on top and "Pistons on the bottom, or it's a generic "Nickname" on the top and "Basketball" on the bottom.
4. Indiana Pacers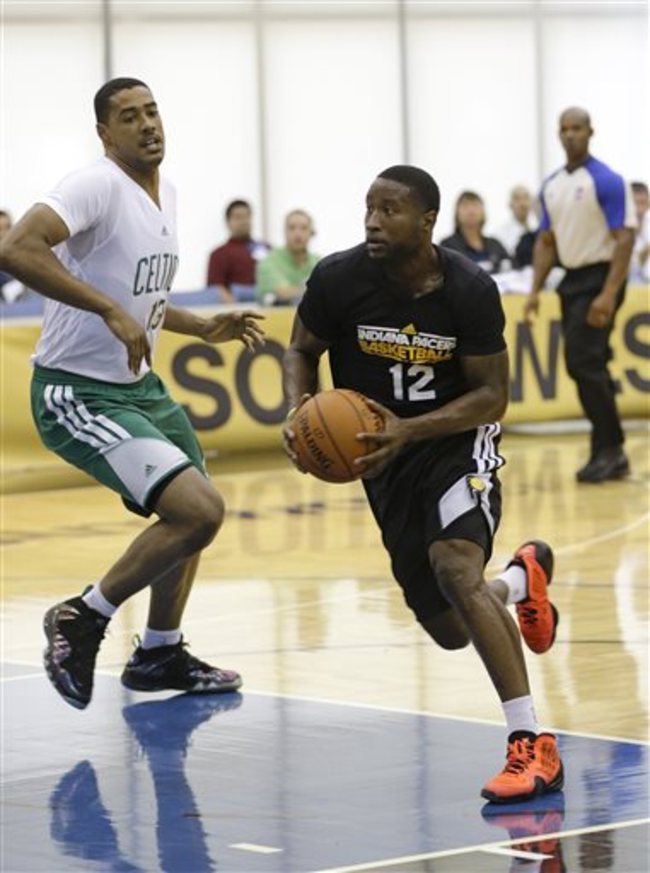 Via yahoo.com/nba/gallery/

Well would you look at that, the Pacers broke the mold.
Instead of going with one or the other, they went with both design styles, tossing "Indiana Pacers" in the top row and "Basketball" along the bottom.
How thrilling, right?
There's really no reason to make these into sleeved jerseys at this point, especially since they look exactly like what most teams wear during warmups or practices.
Just wear t-shirts if you're going to trot a design like this out there.
3. Brooklyn Nets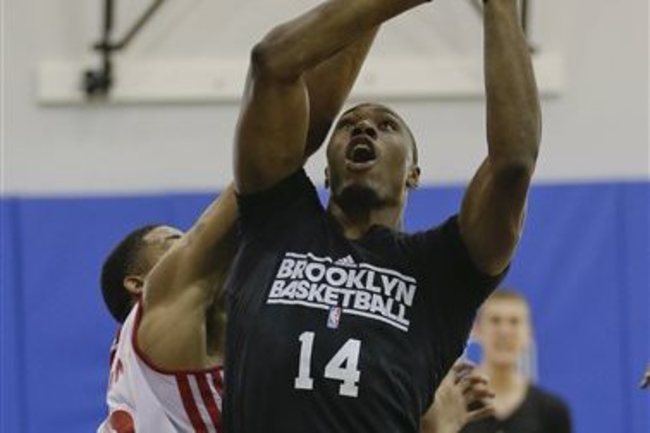 It's probably just the black-and-white simplicity, but I actually think these look fine.
Sure, it's still got ridiculous sleeves and there's no reason to have those on a jersey, but the color scheme for Brooklyn will always look smooth.
There's nothing specifically bad about these uniforms, but there would be no reason to rush out and buy them either.
Oh, and bonus points for Mason Plumlee's scowl in the background.
2. Orlando Magic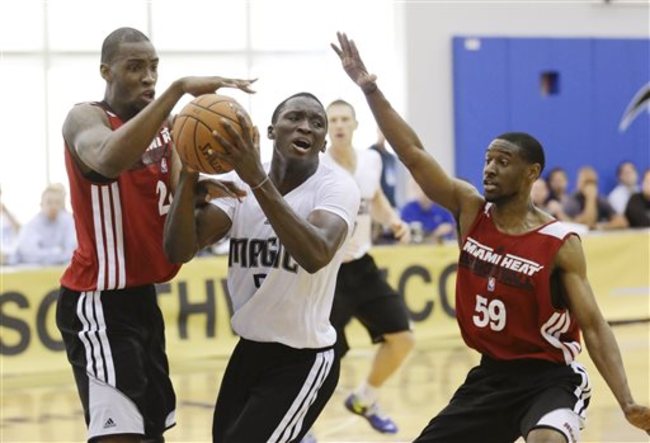 Via yahoo.com/nba/gallery/

Yeah, there's nothing different about the Orlando Magic's Summer League sleevies and the Boston Celtics', except maybe everything in the world.
Here we see Victor Oladipo modeling a pristine white v-neck t-shirt, perfect for playing basketball with your buddies in uptown San Diego.
However, unlike the drab "Celtics" tossed across the front of Boston's uniform, the Magic have a two-toned color scheme.
Where Boston's nickname is just plain green, Orlando outlines the "Magic" and the lower number with a bit of dark blue.
Hey, at least they did something.
1. Oklahoma City Thunder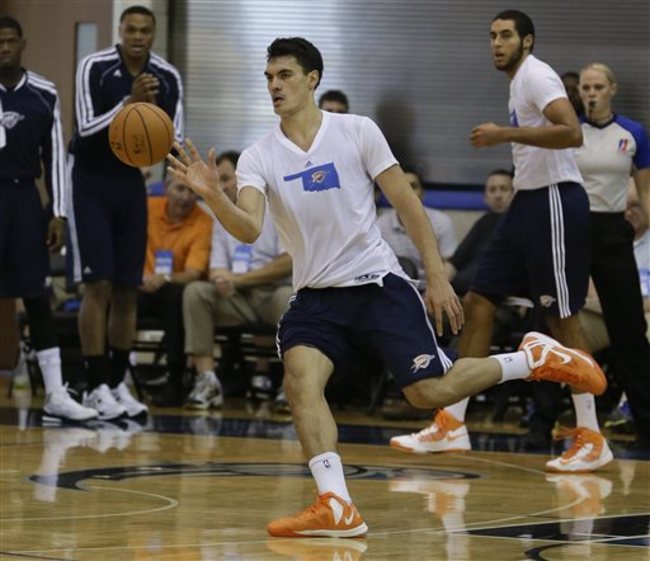 Via yahoo.com/nba/gallery

This is what I've been begging for, folks.
If teams are going to settle on trotting out their players in tight v-necks, they might as well have a little bit of fun with it.
Who would have thought something as simple as putting the state of Oklahoma smack-dab in the middle of the jersey with the Thunder logo in the middle would have been such a great idea?
Not only that, who would have thought that the Thunder and their generally dull uniforms would have taken a top ranking in a list about jerseys?
Take this amazing innovation and continue it, Thunder design department. You can totally save Oklahoma City from continuing with those horribly dull unis they have now.
Keep Reading